Director and photographer Bradley G. Munkowitz, aka GMUNK, captures nature's stunning beauty in new light—literally. Through infrared photography, he reinterprets the landscapes we think we know and transforms them into places that look like they're from another planet. Where we'd expect to see green trees and blue waters are tinged in shades of orange, pink, and purple, with the low-laying clouds now resembling fields of steaming lava. Each image is devoid of people, but these desolate locales entice brave explorers to waft through the smoke and further onto their shores.
Munko calls this series InfraMunk vs. Tracy Arm Fjord. Tracy Arm is a fjord off the coast of Alaska, which is known for its sheer rock walls towering over a mile high, as well as the state's largest icebergs. In the summer of 2016, GMUNK departed on a small vessel towards the visually stunning place and snapped the pictures using his FujiFilm X-T1 IR and infrared photography filters. Coupled with vintage Nikon manual focus lenses, it imbued the scenery with new meaning.
Although InfraMunk vs. Tracy Arm Fjord is awe-inspiring, it's hardly the end of GMUNK's exploration into infrared landscape photography. Check out #inframunk on Instagram to see more places tinged with this unusual color palette.
Bradley G. Munkowitz, aka GMUNK, uses infrared photography filters to show the Tracy Arm fjord in Alaska in a whole new light.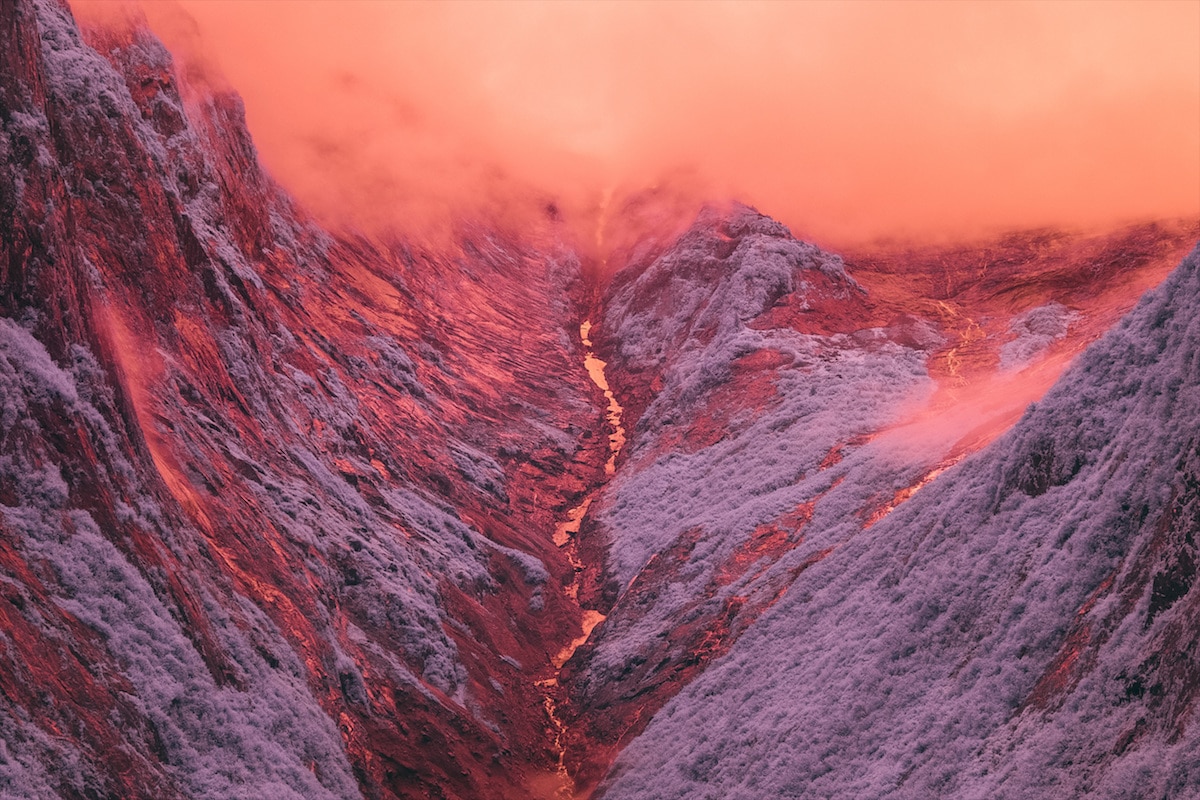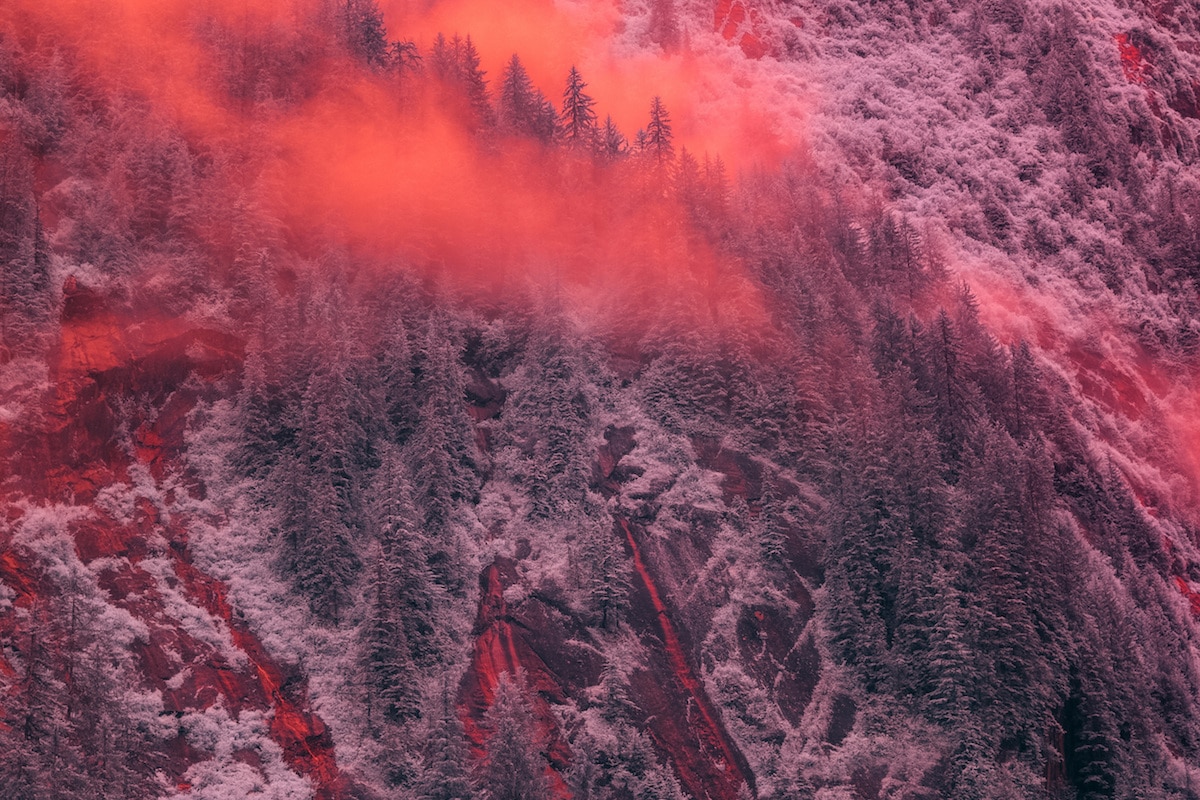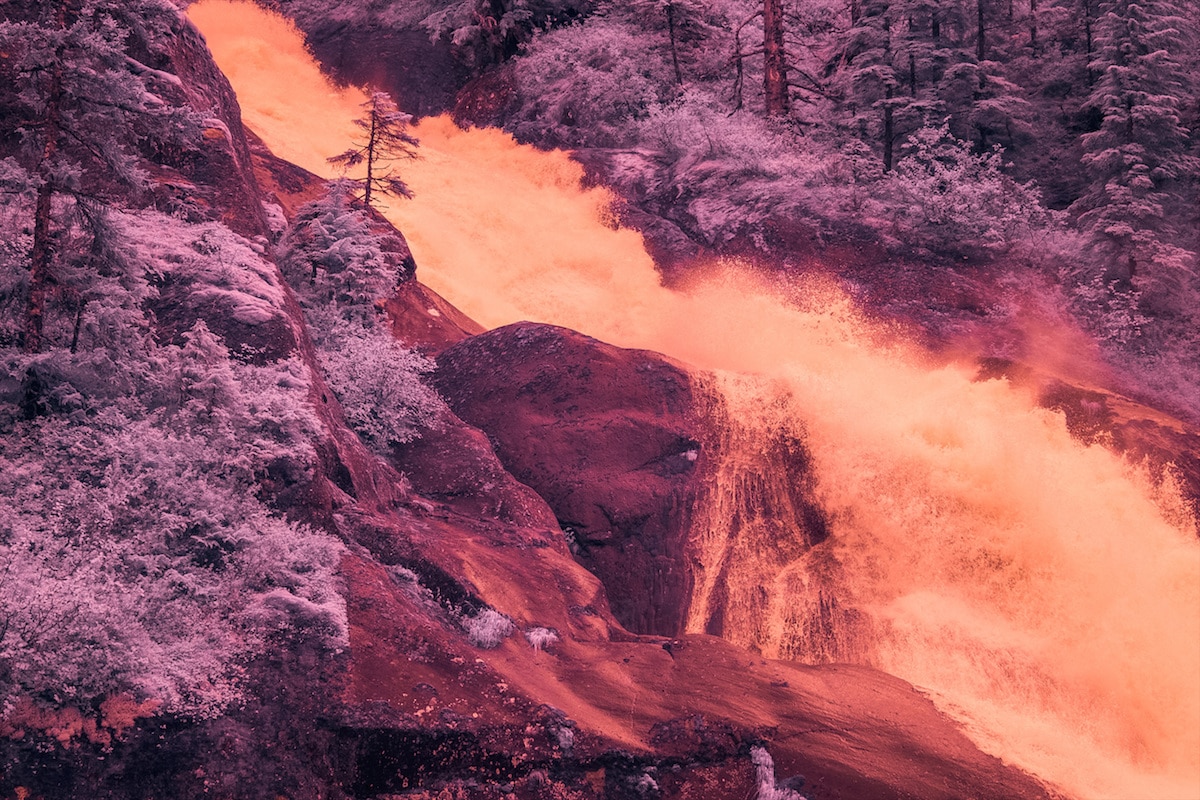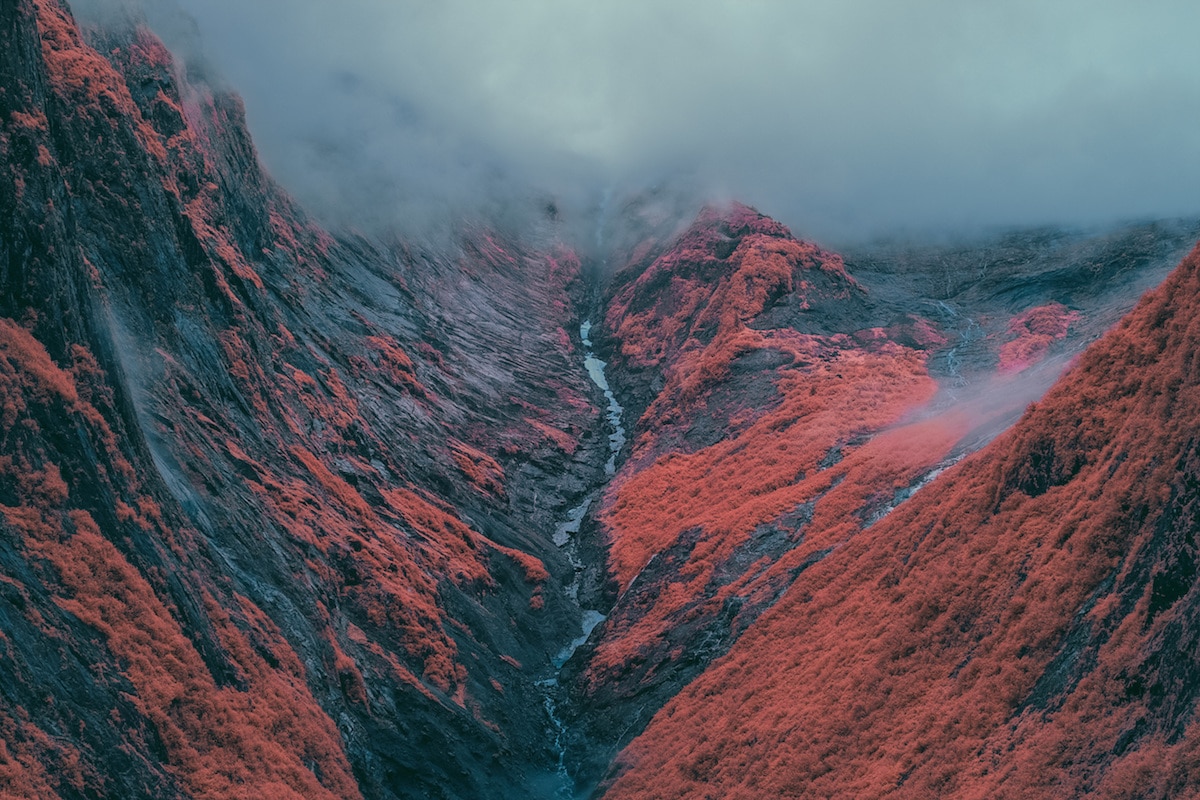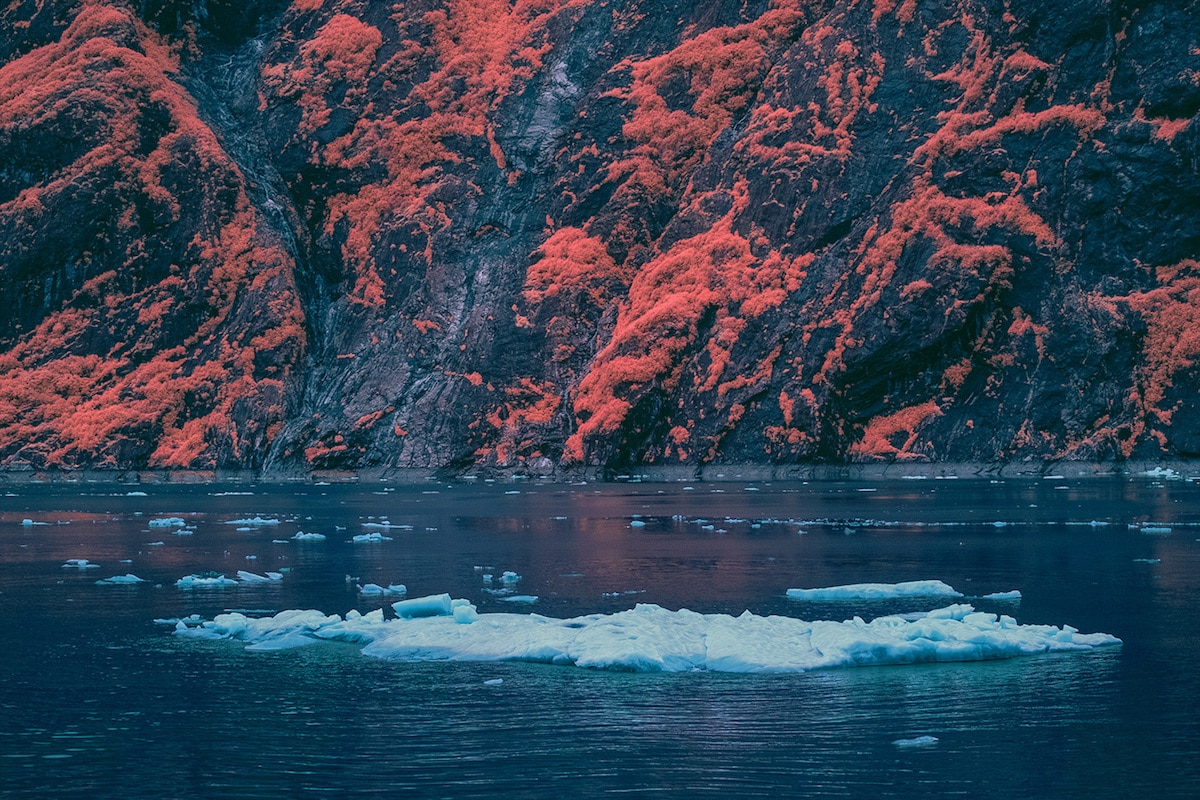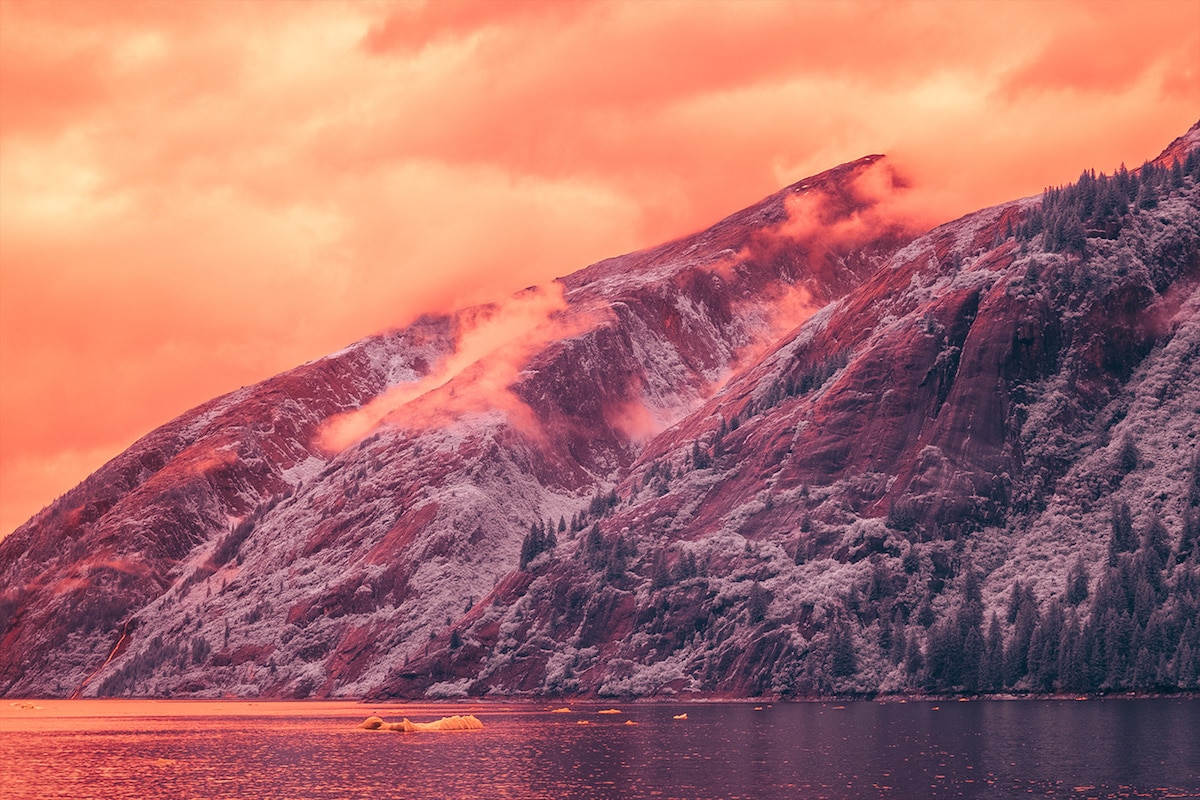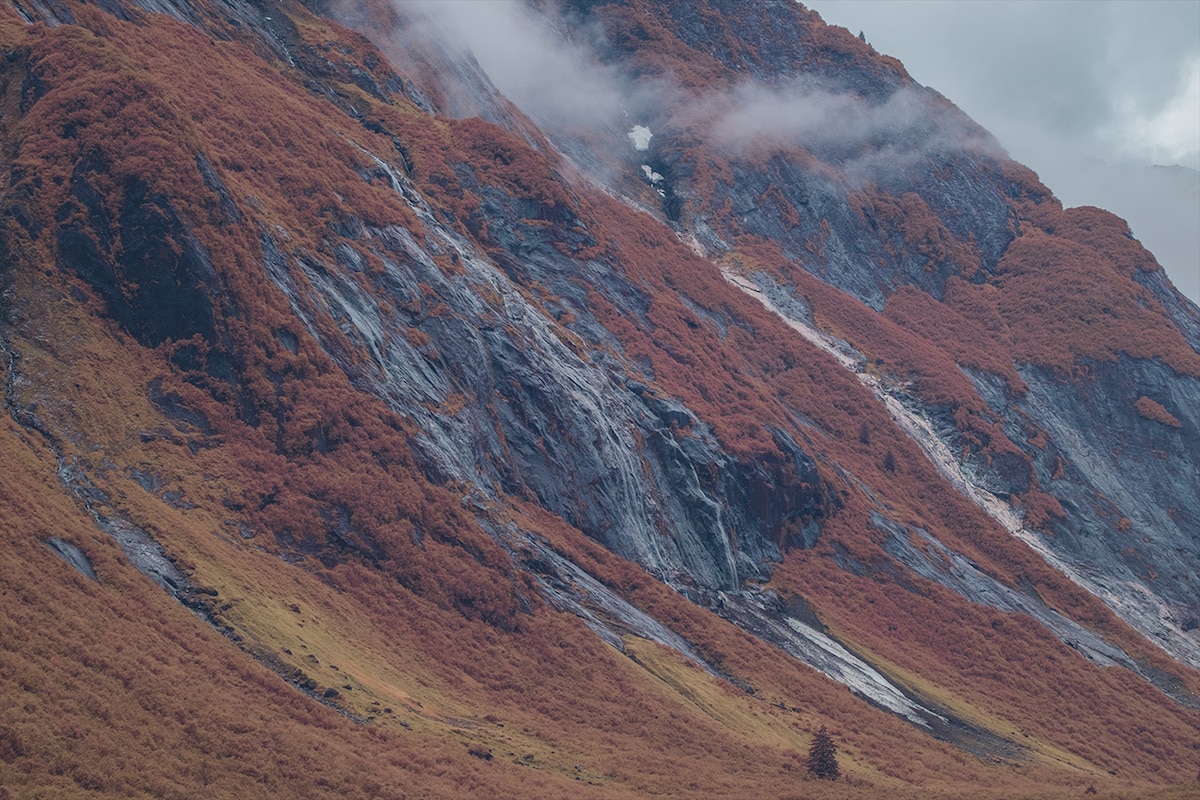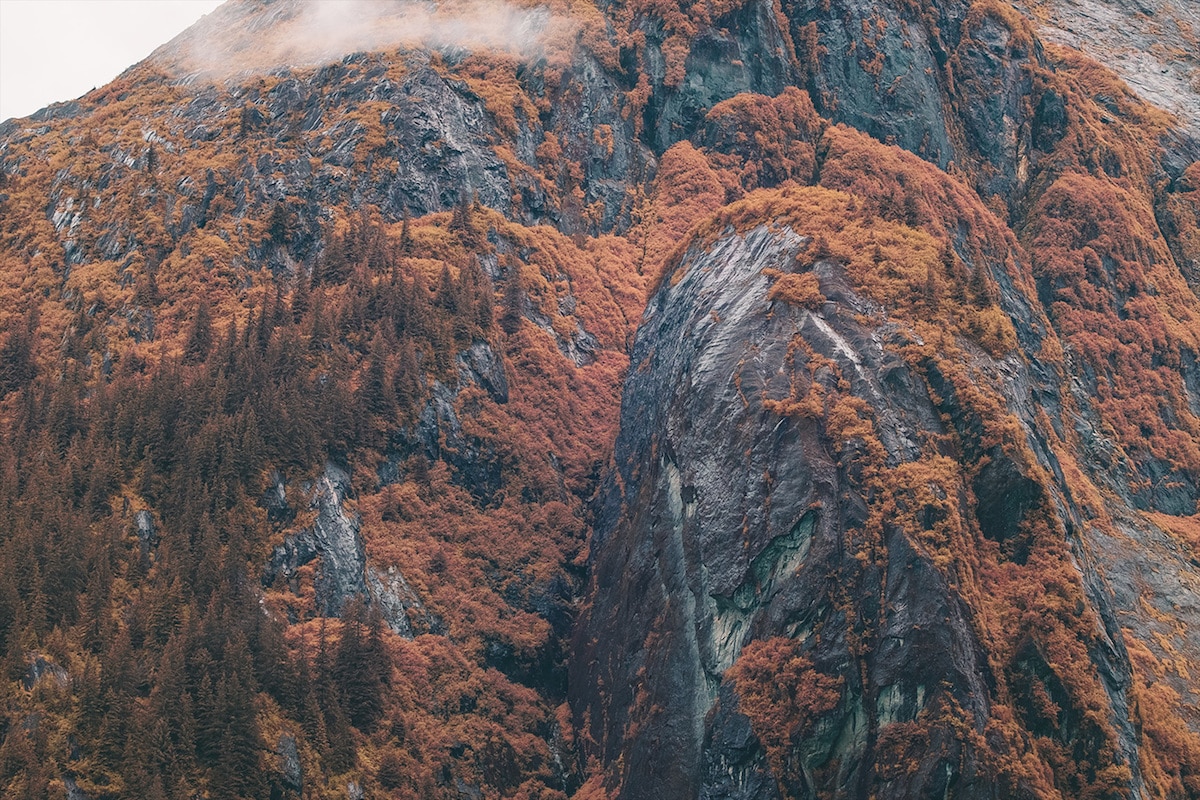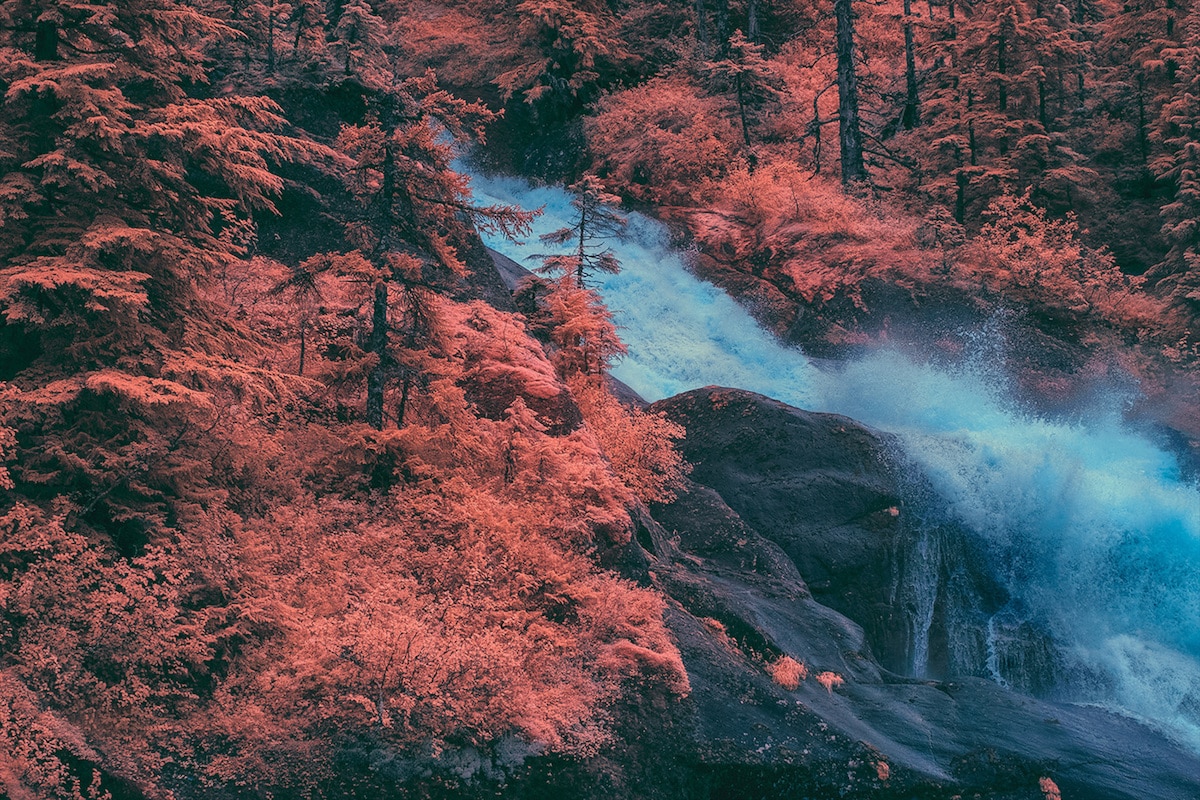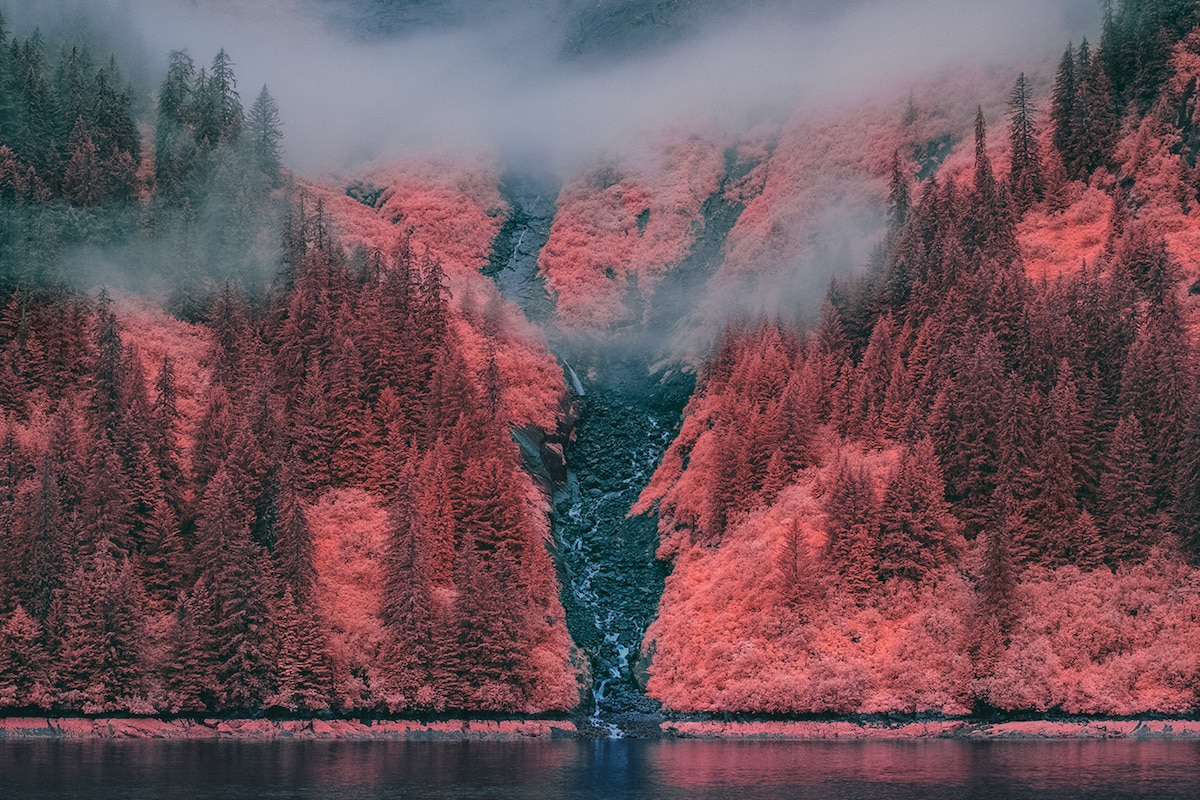 GMUNK: Website | Behance | Facebook | Instagram
h/t: [Moss and Fog]
My Modern Met granted permission to use photos by Bradley G. Munkowitz.