For 65 years, Leica's M-system cameras have been coveted by street and reportage photographers. Quiet and compact with a streamlined design, these cameras are intuitive to use and give memorable results. Now, Leica is making it easier than ever to join the family with their new entry-level Leica M. The Leica M-E (Typ 240) is filled with features to give photographers creative freedom at a price point that's more accessible.
The 24-megapixel Leica M-E is a compact mirrorless full-frame camera that offers outstanding image quality in any situation. Its CMOS sensor offers a high light sensitivity up to 6400 ISO, and with 2GB buffer memory, lag time is minimal. This ensures that your Leica will be ready to go at a moment's notice, even in low light conditions.
Content creators will love the ability to bring the unique "Leica look" to moving images thanks to the Leica M-E (Typ 240)'s video capabilities. The camera features 1080p, full-HD video at the flick of a switch. Owners of the M-E will also enjoy compatibility with nearly every M lens ever produced by Leica thanks to its M bayonet mount.
For those familiar with the brand, you can't think of Leica without thinking of its classic design. The Leica M-E (Typ 240) enjoys the timeless aesthetic that makes the brand memorable. Handcrafted in Germany, the camera is dust and spray water resistant and comes with leather trim. The classic Leica red dot is set off against an anthracite grey paint that has been specially developed for the top and base plates of the mirrorless camera.
The Leica M-E (Typ 240) is currently available for $3,995 and will begin shipping on July 30, 2019.
The Leica M-E (Typ 240) is the firm's new entry-level M-system camera.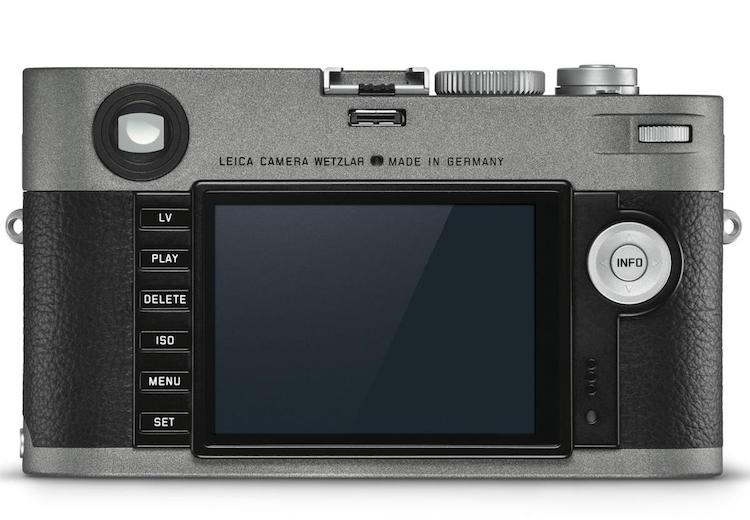 The compact, full-frame mirrorless camera has classic Leica design and powerful features.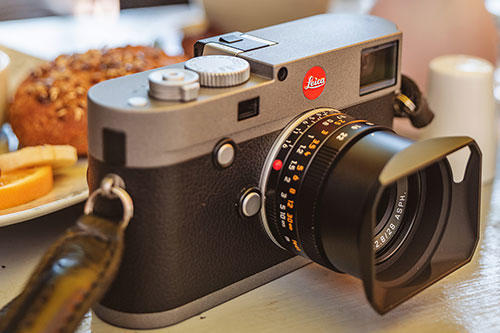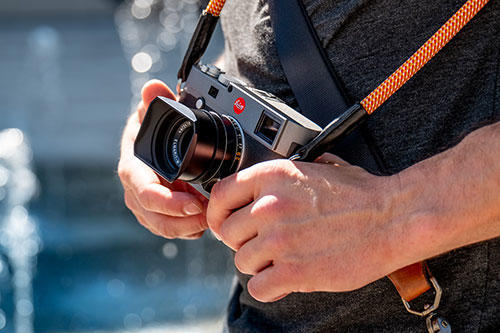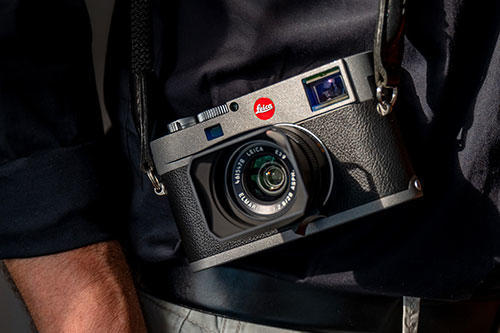 Leica: Website | Facebook | Instagram
All images via Leica.
Related Articles

:

Leica Q2 Is the Compact Full-Frame Camera You've Been Waiting For

The Leica M10-P Is the Iconic Brand's Quietest Camera Ever

Leica Releases Beautifully Textured Limited Edition Mirrorless Camera

Leica Unveils Special Edition "Bold Grey" M10-P for Photography Lovers