Through a photo series complete with a chalkboard announcement, a few pillow-posed portraits, and oodles of exuberant grins, Benita Abraham has officially declared that she's off the market—the job market, that is. In a hilarious Facebook album, the 37-year-old in the health care administration industry has mimicked all the tropes we're used to seeing in modern-day marriage proclamations, but instead of her engagement, it's her employment that she's proudly broadcasting to her "FB family."
In brilliant satirical style, Abraham flaunts her framed job offer letter instead of a diamond ring. Against a breezy beach backdrop, she even shows off the shoes she'll wear down the aisle—err, into the office—and takes her turn "popping the question" to her new carpool partner. The whole hysterical series is totally on-point—after all, a 9-to-5 might just be one of the most committed relationships imaginable.
On one hand, the photos poke some playful fun at an all-too-familiar trend, particularly in a day and age when a woman's career is as important as her relationship status. However, the shots also remind us that finding a vocational soulmate is a serious accomplishment that's well worth the work and the wait. Here's hoping Abraham's new position is her perfect match and the honeymoon period never ends.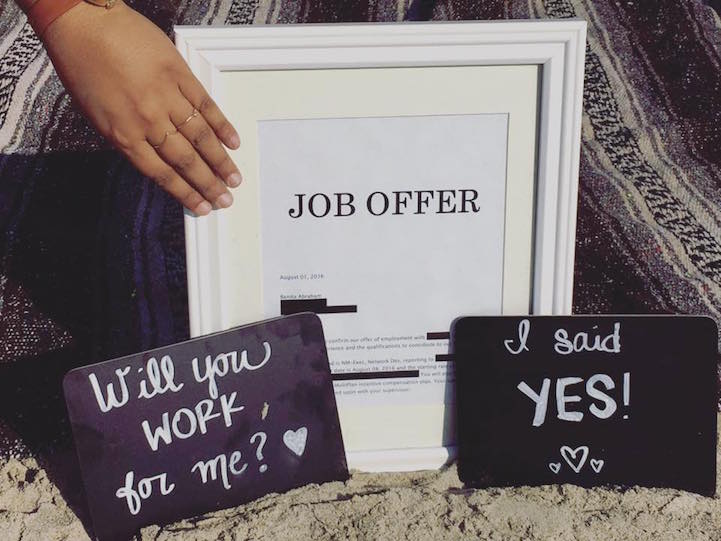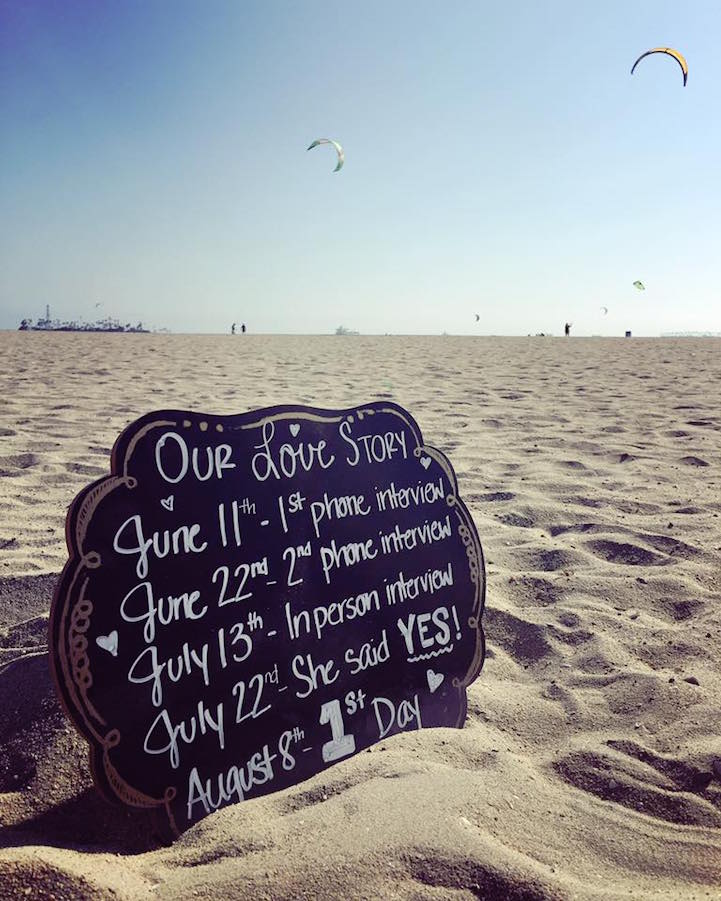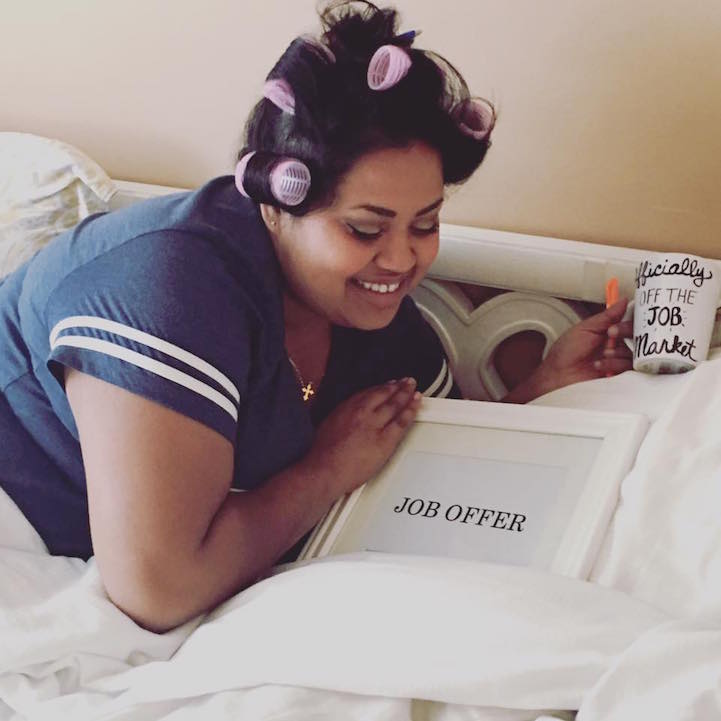 Benita Abraham: Facebook
via [Huffington Post]
All images via Liju Mathew/Benita Abraham.