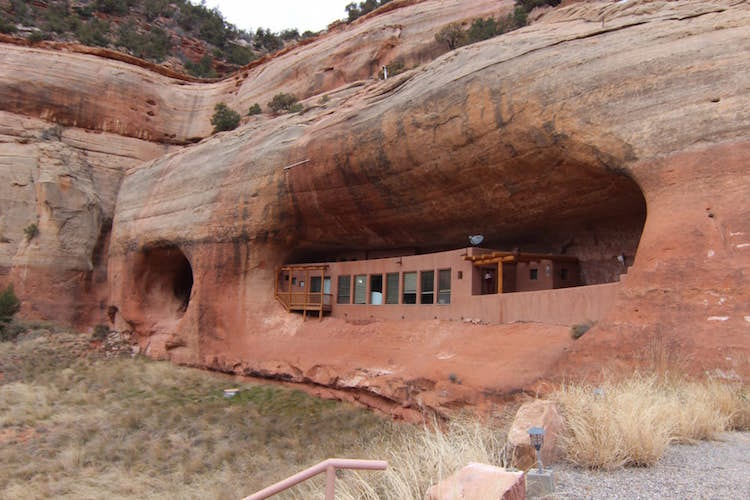 Living under a rock takes on a whole new meaning with Cliff Haven. The creatively-designed house in remote Southeastern Utah is built directly into its surrounding red rock formations. The 12-acre wild-west escape gazes over vast and incredible views of Montezuma Canyon. Currently for sale, the property has three bedrooms, two bathrooms, a two-car garage, and a large outdoor patio (with room for expansion). For those who love their privacy, the closest neighbor is a mile away.
The original owners of Cliff Haven began building the structure in 1986. They were inspired by the Anasazi, ancestors of the modern Pueblo Indians who inhabited the region hundreds of years ago. Natural materials such as rock walls and timber accents are evident throughout, infusing the home with a warm, intimate feeling and definitive Southwestern charm.
Though secluded, the residence is incredibly sustainable and almost completely self-sufficient. A tunnel below the house offers a run-off for rainwater, which can be used for its onsite vineyard and flourishing orchard. Phone lines and internet capabilities have been set up, and the house is solar powered with panels dotting the top of the cliff. Due to the cave-like positioning of the home, the shade provided by the cliff allows cool underground air to circulate during the scalding summer months.
Along with the stunning landscape and rich culture embedded into the location, the property sits near gorgeous landmarks including Monument Valley and Lake Powell. This makes it ideal for those who love the outdoors. The Cliff Haven website also explains, "The owners are getting older and are ready to let someone else be stewards of the land and build on what they've already created here. They're hoping to find someone who's as passionate about the area and its history as they are and understands the time and effort it took to create this one-of-a-kind cliff house."
If Cliff Haven sounds like the perfect refuge for you, the home will be auctioned on February 11, 2017.
Cliff Haven is a red rock getaway that's built into the surrounding landscape.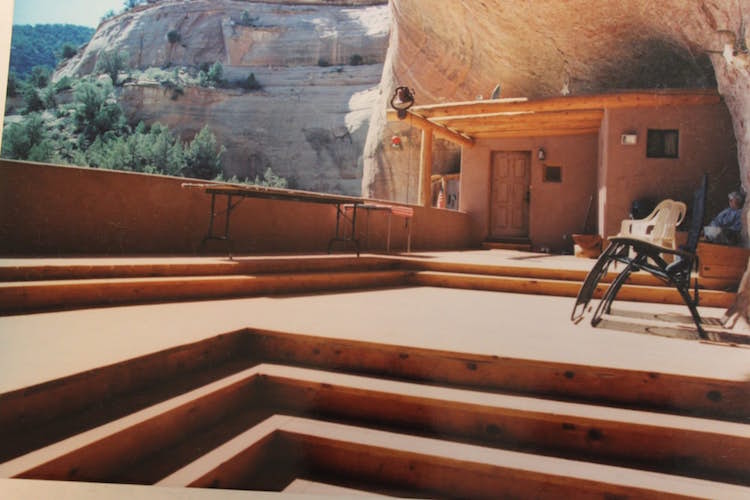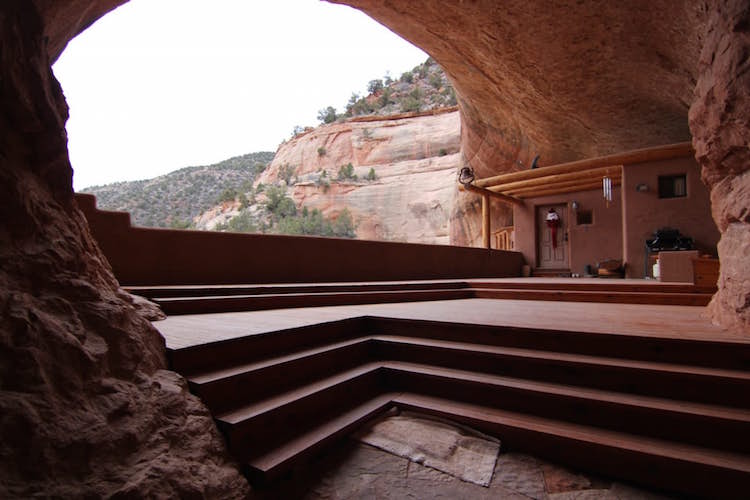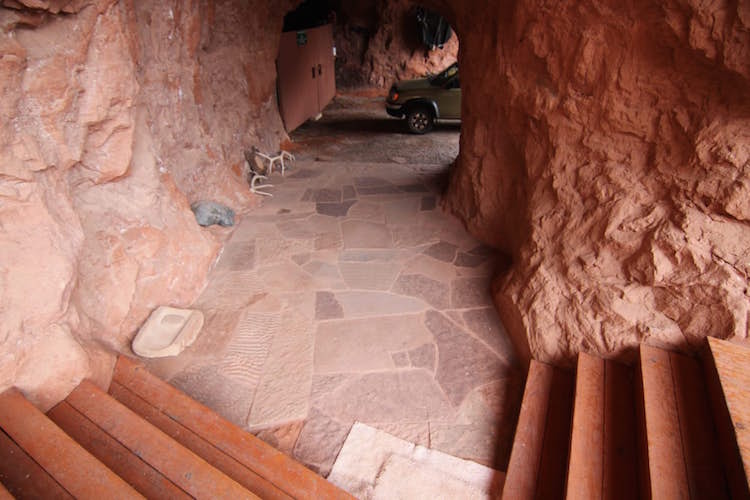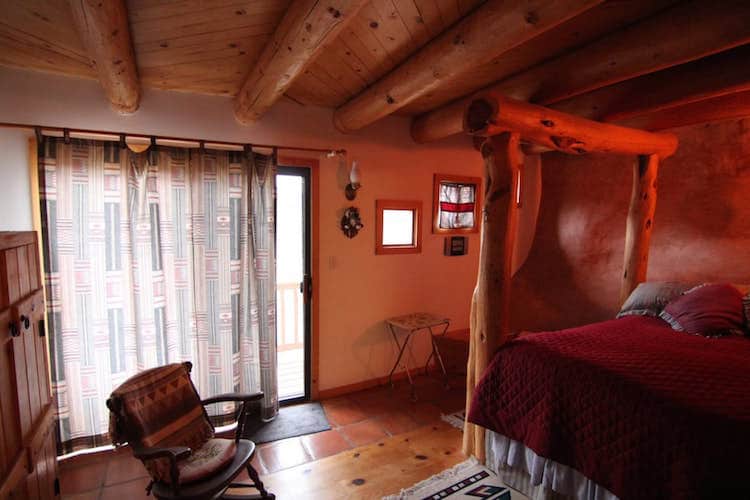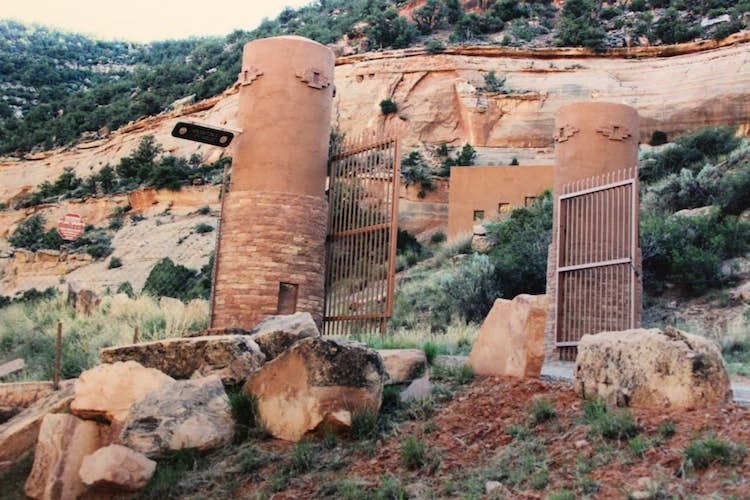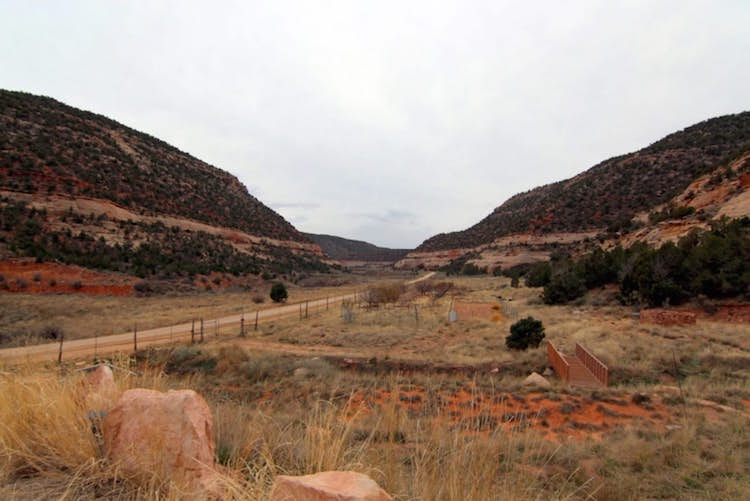 Cliff Haven: Website
h/t: [Inhabitat]
All images via Moab Premier Properties.