Two years ago, Piaggio debuted a sleek, modern electric Vespa at EICMA in Milan and now they're ready to take orders. The Vespa Elettrica has drawn a lot of attention, with promises of a smooth, silent ride and smart features that make it an environmentally friendly, technological way to motor around town.
Currently, pre-orders are available in Europe, with an estimated ship date of late this year. US and China are next in line, with the Elettrica scheduled to roll out in early 2019. The Elettrica maintains the classic Vespa design with some major upgrades. Its 4 kW (5.3 hp) engine delivers smooth acceleration and zero emissions. By placing a generator next to the electric motor, it doubles its range to 100 km (62 miles) and its lithium-ion battery can fully charge in four hours by just plugging into any regular electrical outlet.
Piaggio is calling the model "a work of art with a highly technological heart," thanks to a new multimedia platform that is capable of using the AI of the company's Gita robot. This means it will be aware of other vehicles and pedestrians in the vicinity, collect data about traffic, and become acquainted with the user's driving habits over time. These features aren't there to begin with but may be rolled out in the future. To start, it has full smartphone connectivity and a digital color TFT display to show information like range, speed, and riding mode.
So how much does the Vespa Elettrica cost? €6,390, or about $7,350. Those who pre-order online will be asked to put down an estimated 10% advance to reserve their ride.
The Elettrica is a new electric scooter that retains the classic Vespa design.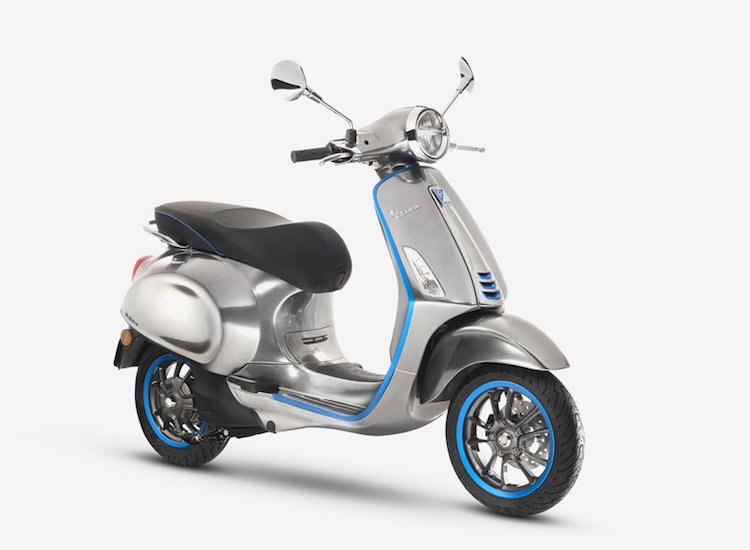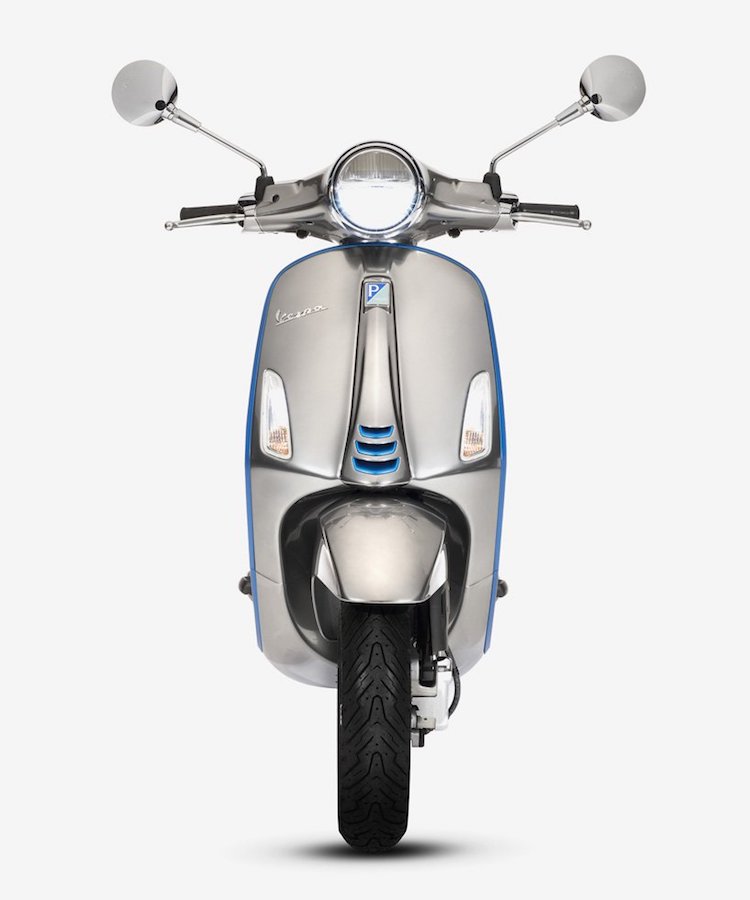 Available in multiple colors, it also has full smartphone connectivity and a range of 62 miles.
Vespa: Website | Facebook | Instagram
h/t: [designboom]
All images via Piaggio.
Related Articles

:

Environmentally Friendly All-Electric Vespa Makes Its Grand Debut

Electric Vespa Reimagines Classic Italian Vehicle With a Futuristic Twist

MINI Created an Electric Model Putting a Sustainable Spin on the Classic Car