Cats love snoozing in the comfort of their own home, but as Gary the cat shows us, plenty of kitties have a great sense of adventure. The five-year-old rescue, together with his paw-rents and dog brothers, goes on hikes and camping trips in the Canadian Rockies. On his popular Instagram account, Gary can be seen donning a variety of walking vests on a leash and is often pictured posing next to gorgeous lakes, traipsing through snow, and snuggling in a backpack.
James is Gary's dad and his social media manager. "I met Gary when I met my partner (he's her cat), and he was about two and a half years old," he tells My Modern Met. It turns out that the kitty has always wanted to explore. "We started taking him out when he was about four after he'd escaped our apartment a few times—we decided if he wanted to explore outside he needed to be on a leash."
Shortly after Gary started to go outside, the family moved to the mountains. "We worked our way up to bigger adventures slowly, making sure to let him adjust to the new experiences before trying more." They started with their yard and parks before moving onto mountains and all of the fun things that go with it—including paddleboarding and kayaking. And when Gary no longer feels like adventuring, he just hitches a ride on his humans. "These days he usually prefers to ride on my shoulders instead of in his pack, but we still bring the backpack with us."
If you think your own kitty would enjoy the great outdoors like Gary, James offers some helpful tips. "My biggest advice for people who want to try something similar would be to go slowly and be patient," he shares. "When Gary was starting out adventuring we would just sit together on our front step. We worked our way up incrementally from there. As well, especially when starting out it was very useful to have a carrier or backpack with us. Gary could go inside if he ever got stressed or spooked when we were outside."
Gary is a hiking cat that loves to explore the great outdoors with his pawrents.
The five-year-old rescue cat started small—going outside in parks—and has worked his way up to hiking mountains and walking on ice!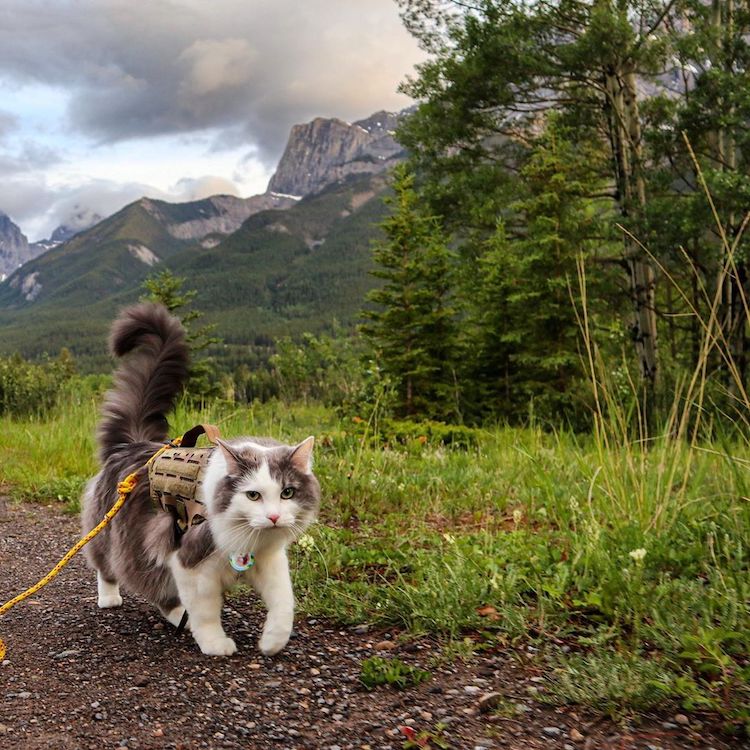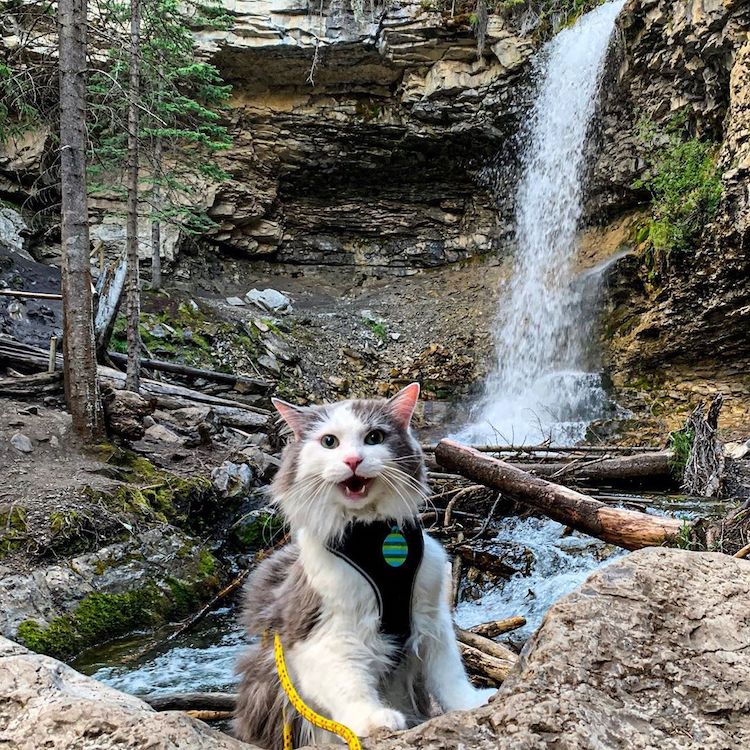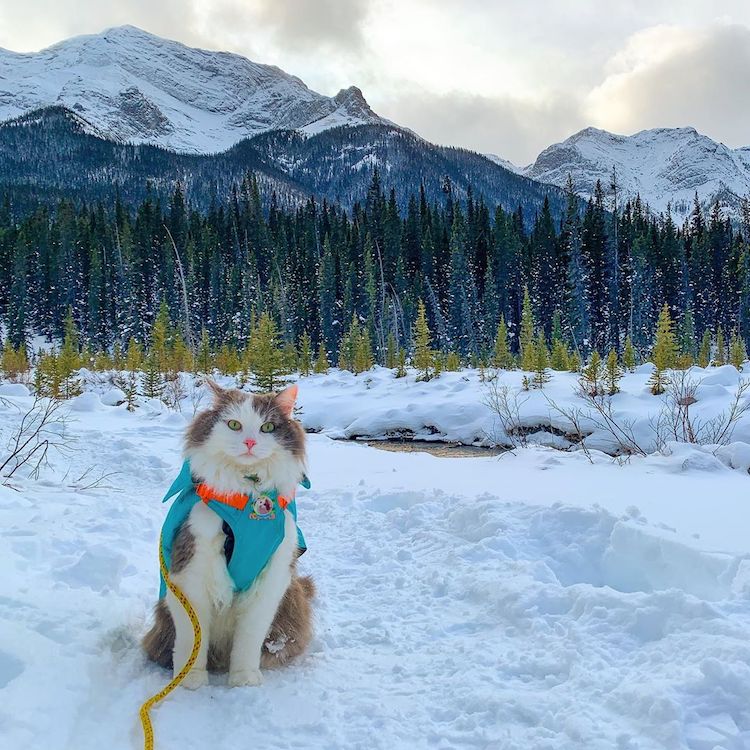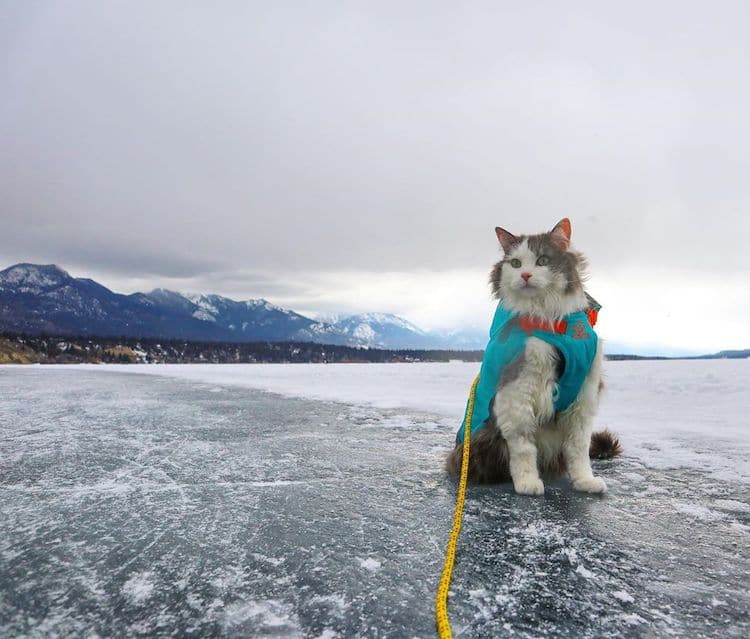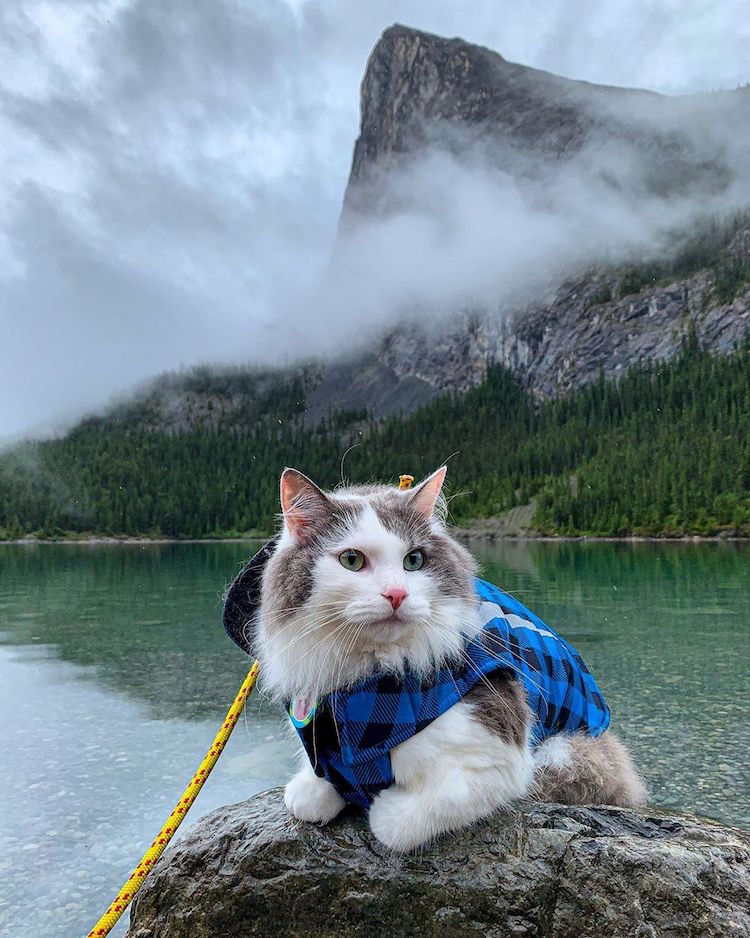 When he's done adventuring, he can always snuggle in a backpack or retire to his cat-size tent.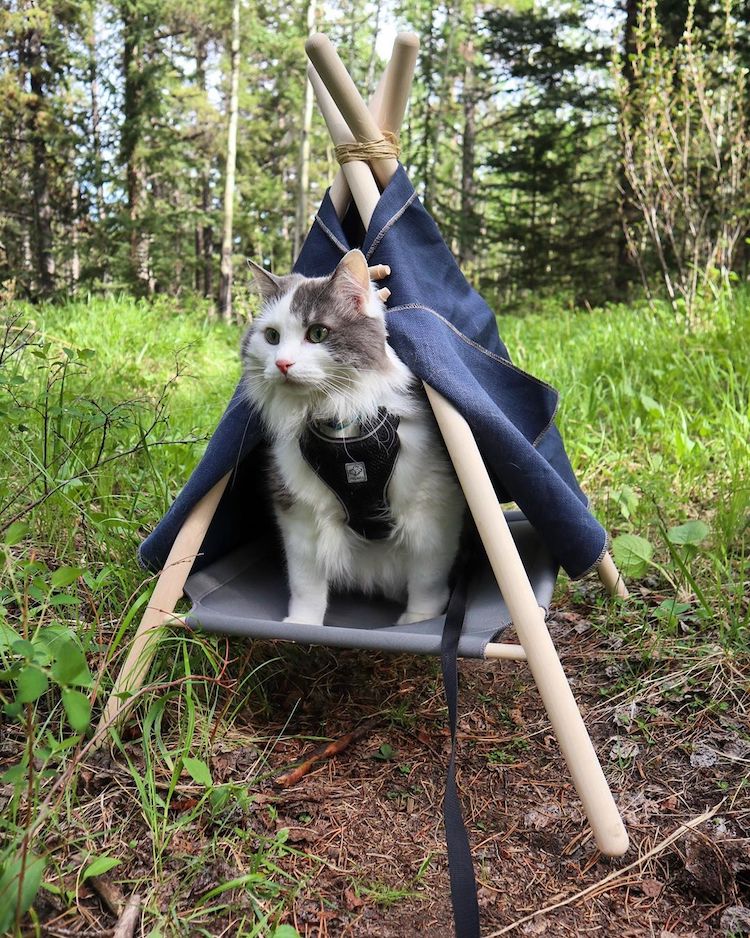 Gary the Cat: Instagram | Reddit | Shop
My Modern Met granted permission to feature photos by Gary the Cat.
Related Articles:
Adorable Adventures Chronicle the Friendship of a Hedgehog and Bengal Cat
Here's the Right Way to Hold Your Cat, According to a Helpful Vet
Mini Camping Tents Make Purrfect Hideaways for Adventure Cats
Fluffy Siberian Cats Overtake Couple's Farm, Turn It Into Snowy "Catland"