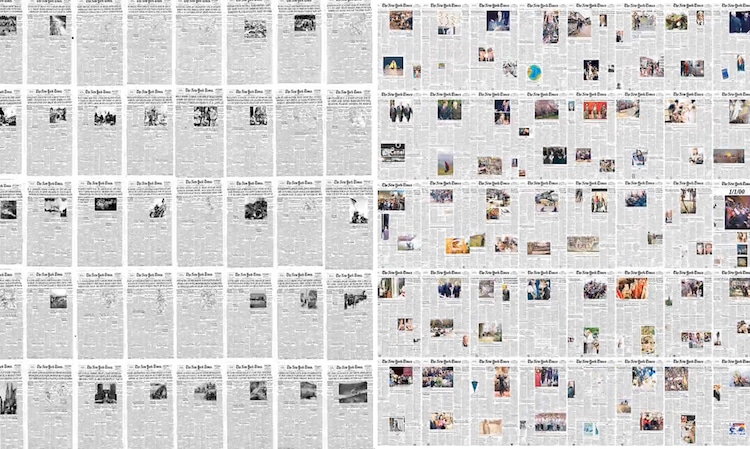 Ever thought about the way photography changes the way we receive news? Data artist Josh Begley certainly has, as he proves with this interesting one-minute clip that shows every front page of the New York Times since 1852.
This visual timeline demonstrates the transformation that the newspaper undergoes as it moves toward incorporating photography. While photographs were first published in newspapers in 1880, it wasn't until 1919 when they began to be incorporated routinely. The development of lighter and faster cameras helped usher in the age of photojournalism.
In fact, after decades of print only, small photographic blocks infiltrate the black and white, text-laden front page of the New York Times, becoming ever more dominant as years pass. Begley's clip also draws attention to the fact that the New York Times only started to publish color photography in 1997, a development that seems it would have begun well over 20 years ago.
Over 60,000 New York Times front pages create a visual timeline of photojournalism.
Josh Begley: Website | Vimeo | Twitter
h/t: [Colossal]
All images via Josh Begley.