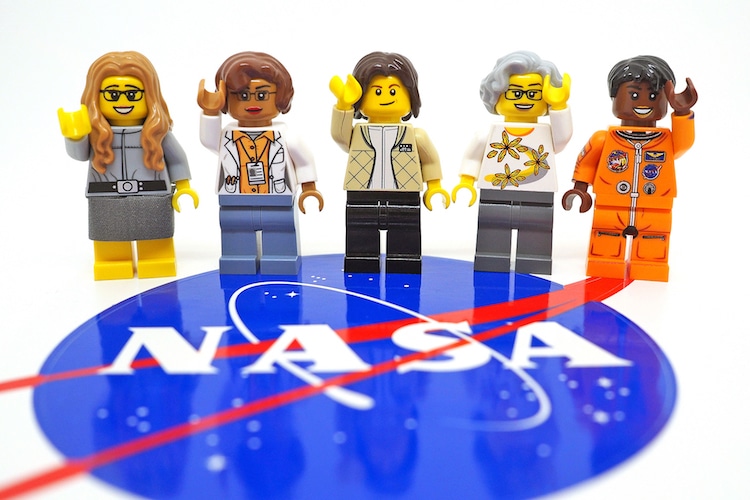 It's no secret that women have played critical roles at NASA in helping to advance the United States space program. But, their contributions are often under appreciated or overshadowed—a fact that does a great disservice to young girls who desperately need more role models in the STEM fields. Science editor and writer Maia Weinstock is helping bring women's achievements to light with LEGO. Through the LEGO Ideas campaign, she successfully proposed Women of NASA, a set of minifigs that celebrate female pioneers in the field.
Weinstock proposed five ladies to feature in Women of NASA. They include: Margaret Hamilton, a computer scientist who developed the on-board flight software for the Apollo missions to the moon; Katherine Johnson, a mathematician and space scientist who is best known for calculating and verifying the route that landed humans on the moon; Sally Ride, an astronaut, physicist, and educator who became the first American woman in space in 1983; Nancy Grace Roman, an astronomer who is known as "Mother of Hubble" for her role in developing the Hubble Space Telescope; and Mae Jemison, an astronaut, physician, and entrepreneur who became the first African American woman in space in 1992.
While the Women of NASA set will feature miniaturized versions of these inspiring individuals, Weinstock has designed it as more than just figurines. Each will be the star of their own vignette, which come complete with tiny things like instruments, space shuttles, and the Hubble Space telescope.
So, how did Weinstock get her LEGO Ideas approved? It's no small feat. To even be considered for production, an idea needs 10,000 votes. Then, it passes on to the higher ups of LEGO who only green-light the best of the best concepts. But, despite having the go-ahead, we'll have to wait a little while for Women of NASA. The company is still working on the final product design, pricing, and availability.
Created by Maia Weinstock, the LEGO Women of NASA celebrates the often-overshadowed pioneers of the U.S. space program.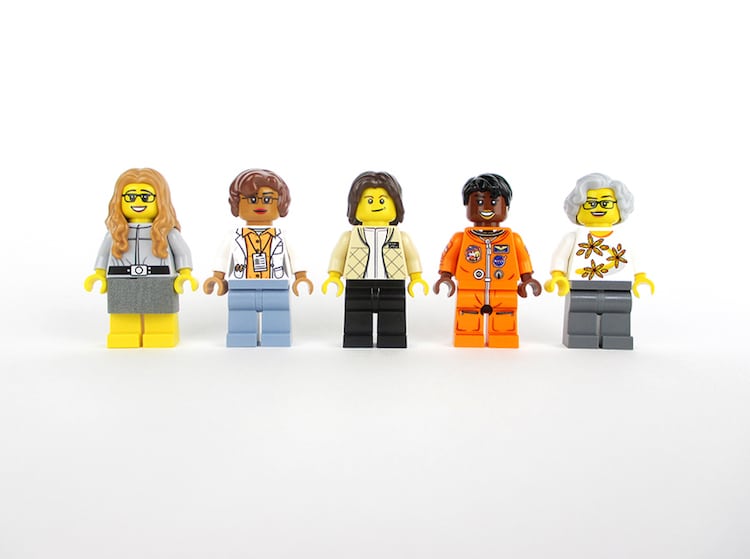 LEGO NASA Women: Facebook | LEGO Ideas
Maia Weinstock: Flickr | Instagram
h/t: [Nerd Approved]
All images via Maia Weinstock.