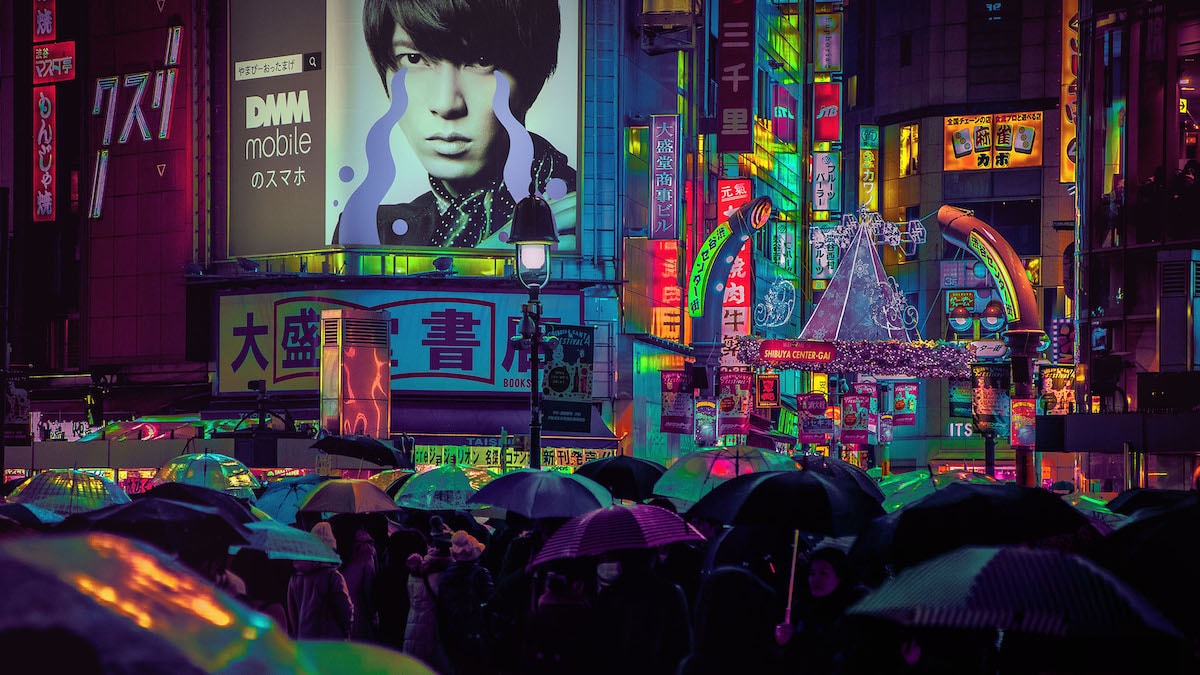 Art director, graphic designer, game developer, and photographer Liam Wong is pushing his creativity with a series of new ventures. Since 2015 he's been honing his photography skills, making a huge impression with his vibrant and surreal photos of Tokyo at night. Influenced by the gaming world and films like Blade Runner, his hyper-saturated colors and haunting compositions have become his signature.
Now, Wong has made the plunge into full-time creative work by leaving behind his role at video game giant Ubisoft and focusing on his personal projects. First up is TO: KY: OO, his first monograph. In collaboration with Volume, a publishing platform for creators by Thames & Hudson, Wong selected the best of his cyber-punk imagery for this beautifully crafted photography book. The crowdfunded project reveals how much of an impression Wong's work has left on the public—it's been a huge success, reaching over double its original goal with several weeks left.
Across more than 250 pages, Wong takes readers on a journey through Tokyo as it's never been seen. The cinematic quality of the nocturnal images plunges the viewer into vignettes that seem on the verge of playing out. One look at the photographs, and it's no surprise that Wong's next venture will be film.
We had a chance to chat with Wong about his development as a photographer, how he knew it was time to make a career change, and the process of creating his book, which is available for pre-order. Read on for our exclusive interview.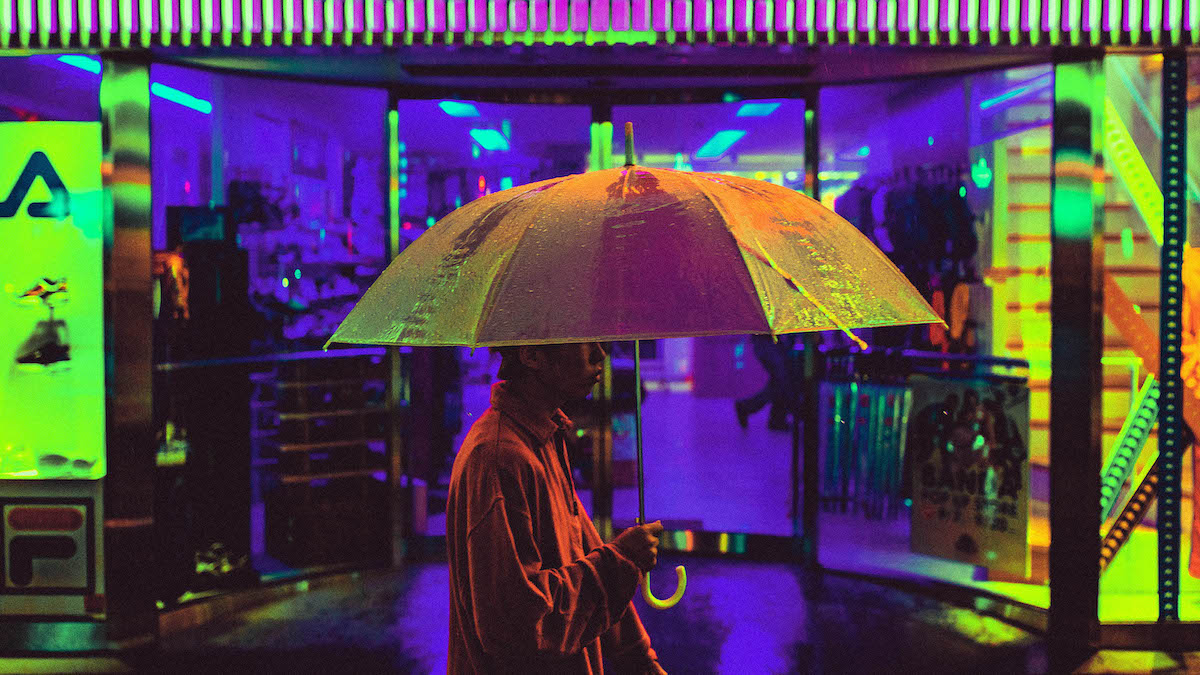 How do you feel your background in video games has informed your work as a photographer?
It has been instrumental. My background in video games has shaped the way I view the world through a lens. Working on games taught me a lot about style; photography unlocked a level of creativity inside of me that I never knew existed.
Interestingly enough it has taken me full circle, as I met one of my mentors through photography—game director Hideo Kojima. His work inspired me to pursue a career in video games, my interest in film, and later, the style of my photography.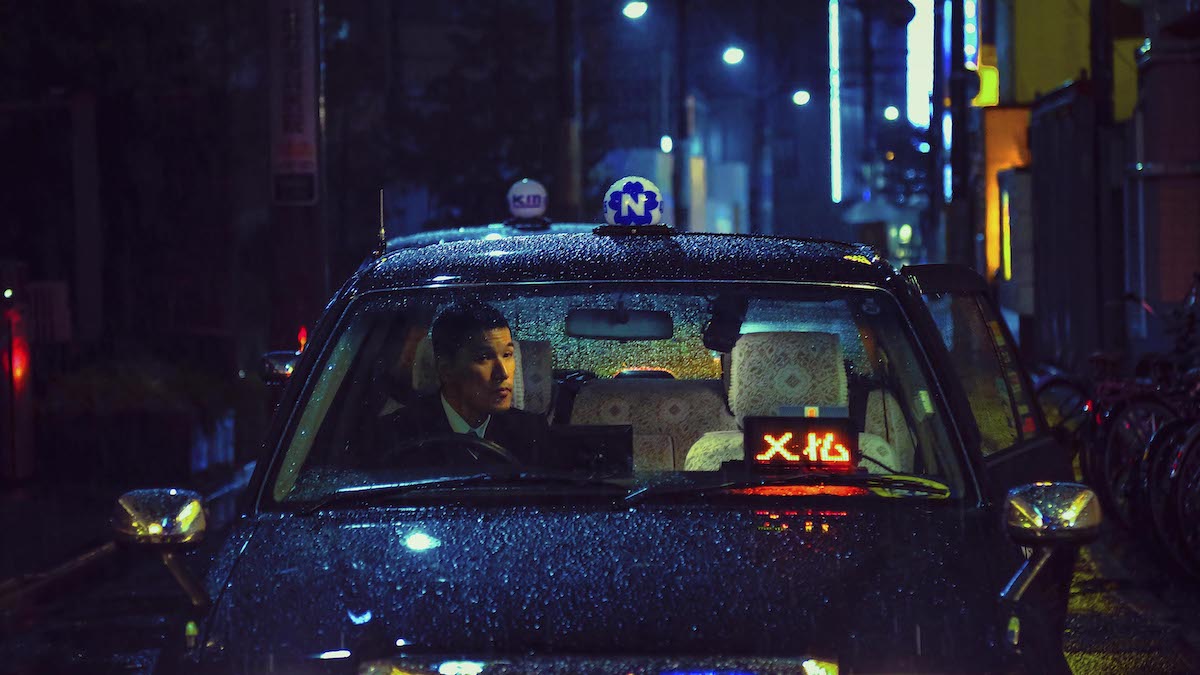 Your first trip to Tokyo was clearly a big turning point for you creatively. What was it about the city that sparked your creativity?
I have always been fascinated by huge cities like Paris, London, and New York, as they are such a contrast to where I grew up. With Tokyo, I fell in love with the glow—the rainy nights, reflections from the neon signs, and wandering the dark alleyways after midnight. With so many unique districts, the beauty of Tokyo is that you can enjoy the huge contrast of modern and tradition; exploring different sides depending on your mood.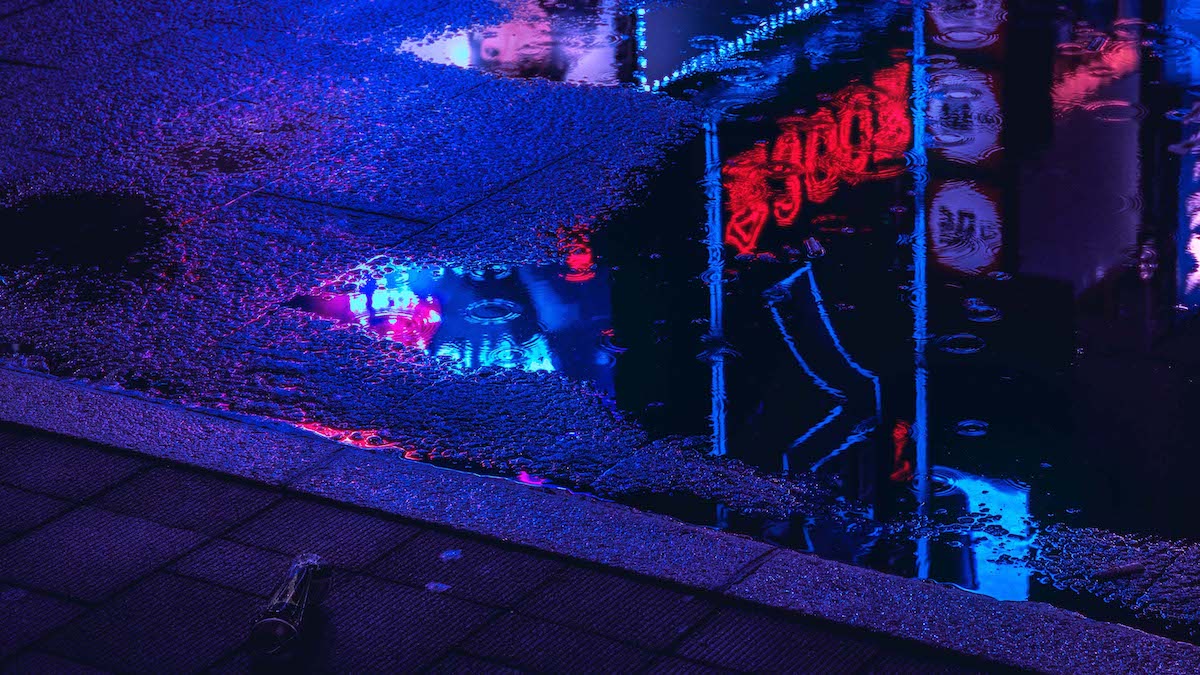 When did you first feel that these personal projects might actually be a direction you wanted to pursue full-time?
I recall the moment that I knew I would leave my job and take the leap—it was a very ordinary moment. I was stood in a grocery store and a song started playing and just several weeks before I was on stage taking pictures with this musician as they performed. I'm not a gig photographer by any means, but it reminded me of times when I was so far out of my comfort zone, how my creativity was flowing, and how it led to opportunities I will never forget.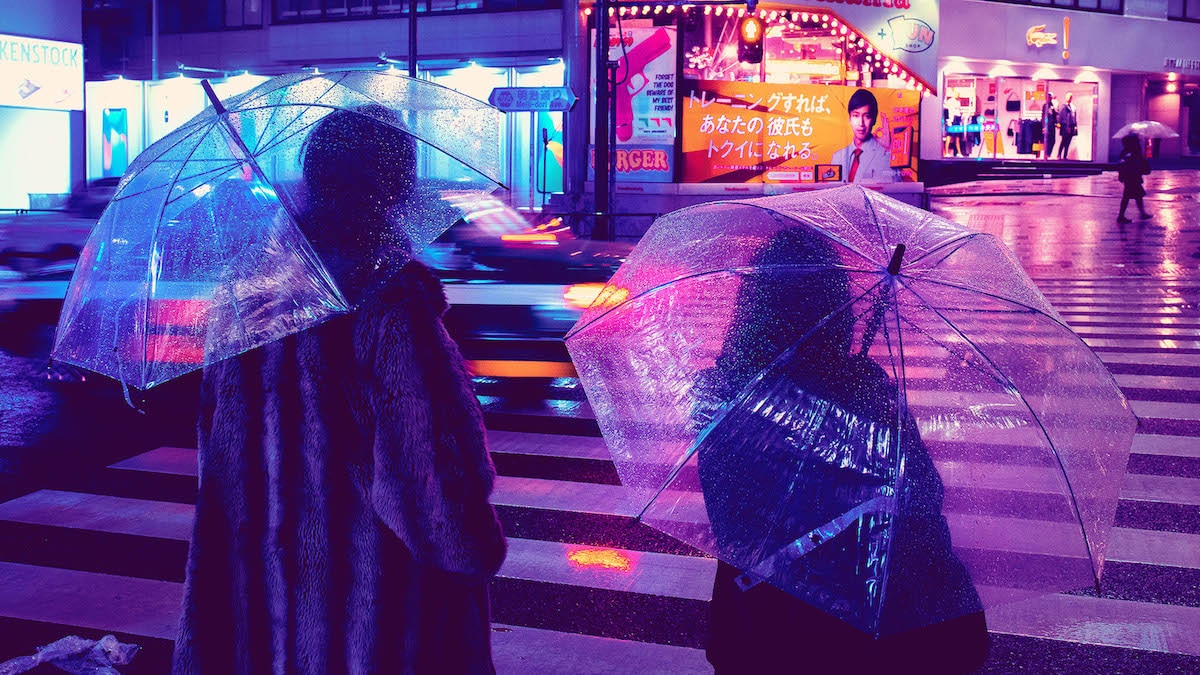 There are so many people who wish they could take the leap and change direction with their careers, but are afraid to do so. What advice would you give them?
There's a huge amount of fear that comes with making big career moves and each time I spent years calculating the risks until I was comfortable taking a leap.
Find the path that feels right for you, figure out what motivates you, and be proactive on improving on your craft as often as you can. When you want to shift career direction, make a list of the pros and cons and what you hope to achieve and get opinions from people you trust.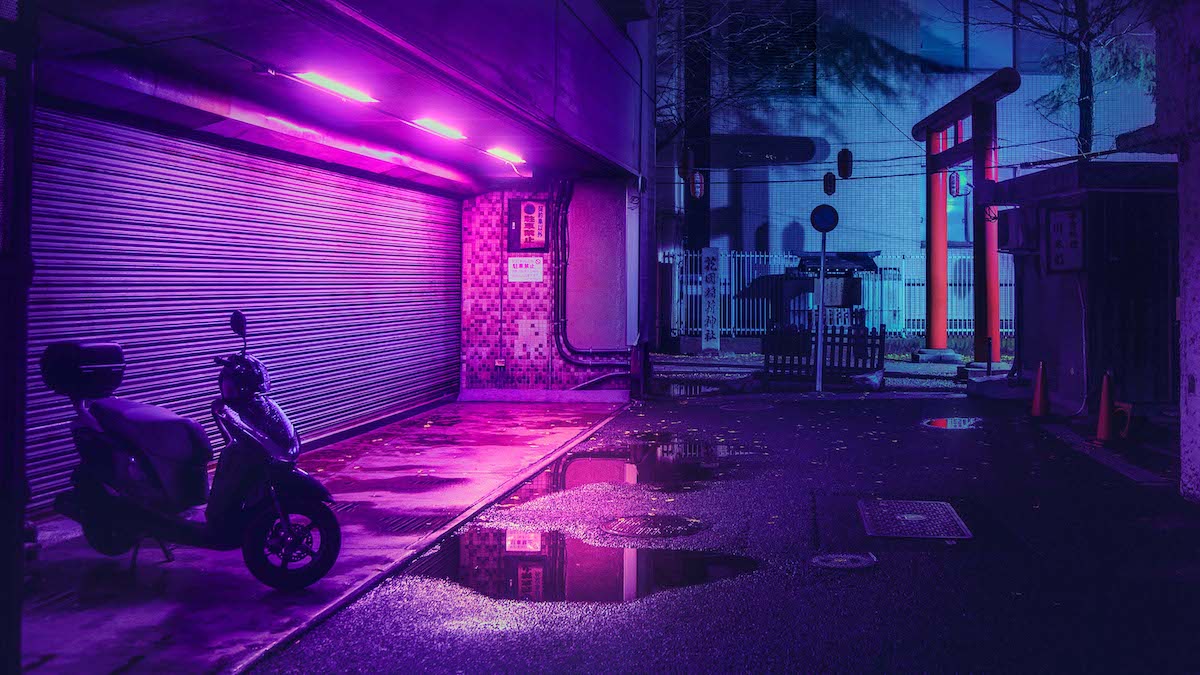 Turning to your new book, how did the idea for a publication come about and how did you settle on working with Volume?
I've wanted to create a book ever since I got into photography. I always liked the Magnum photography books by Thames & Hudson. Their partner company Volume had successfully funded many projects in the past, the quality was amazing, and they had knowledge of both Japan and video games—it was a perfect match.
What was the selection process for the images that ended up in the book? What sort of narrative are you trying to achieve?
The hardest part has been deciding which images to leave out. As a visual storyteller, I rely less on words and let the images speak for themselves. I want the viewer to see the world through a different lens, to explore Tokyo at night, and hopefully by the end of it feel inspired to pick up a camera, an instrument, or a pencil and get creative.
The book got funded quite quickly and is more than double the original goal right now [at the time of this article's publication]. What steps did you take to ensure success, as crowdfunding can be difficult if not planned well?
Between myself and Volume, we spent weeks discussing the format, content, and style with many iterations to get it to a high quality—and I think it comes across on the landing page. I also approached several key people who inspired my work to write some words to add credibility. I feel people appreciate little efforts like that to make it extra special. Additionally, everyone who backs the project will have their name printed in the book, as they are very much part of this journey.
We now know that you are venturing into film. How did this come about as a progression of your creative work and can you share a bit about what you're working on?
I've always had an interest in film, and photography pushed that even further. I've been fortunate enough to have conversations with film directors I was inspired by who offered their advice and support. I am currently working on my own film and I am excited to bring my vision into a new medium. I've no idea what will come of it, but I know I'm going to learn a lot and have a lot of fun along the way.
Now that you've taken the plunge into full-time creative work on your own, what's next?
I'm open to collaborating on projects. On a personal level, I aim to keep on learning new skills and techniques spanning film, video games, and photography and continuing to share that knowledge through public speaking and on my online platforms.
My Modern Met granted permission to use photos by Liam Wong.
Related Articles

: