By bringing his background in art direction to his photography, Liam Wong is able to capture the vivid streets of Tokyo in a manner that's uniquely his own. It's hard to believe that Wong's photography journey began just 3 years ago when he picked up his first DSLR prior to a trip to Tokyo. The resulting photos of Tokyo at night were a viral sensation, and now Wong is back with a new set of photos to capture the magical neon nights of Japan's capital.
By day Wong works as Ubisoft's youngest art director, creating the visual identities gamers see in games like Far Cry. Just as he looks to design meaningful aesthetics in the virtual world, Wong photographs Tokyo in a manner that pulls out its details and creates a moody, menacing feel. The rain-slicked streets cast light across the photographs, a mix of warm and cold colors coming together in a surreal fantasy.
Looking at Wong's photographs, the scenery appears to be ripped from a video game. In fact, one can almost imagine background music humming as Wong moves along the dimly lit streets, racking up points with the snap of a shutter. Wong's oversaturated Tokyo is ready for action, as anonymous figures lead us into the compositions, taking us somewhere that could be menacing or magical. That's the beauty of his photographs, they tell a story without saying a word.
Prints of Wong's photos are available via his shop on Society6.
Liam Wong is known for his incredibly evocative photographs of Tokyo at night.
Wong, who works as an art director for video game publisher Ubisoft, began taking his photography seriously in 2015 after a trip to Tokyo.
He quickly developed a large following on Instagram after his first photo series went viral, pushing him to continue his photography.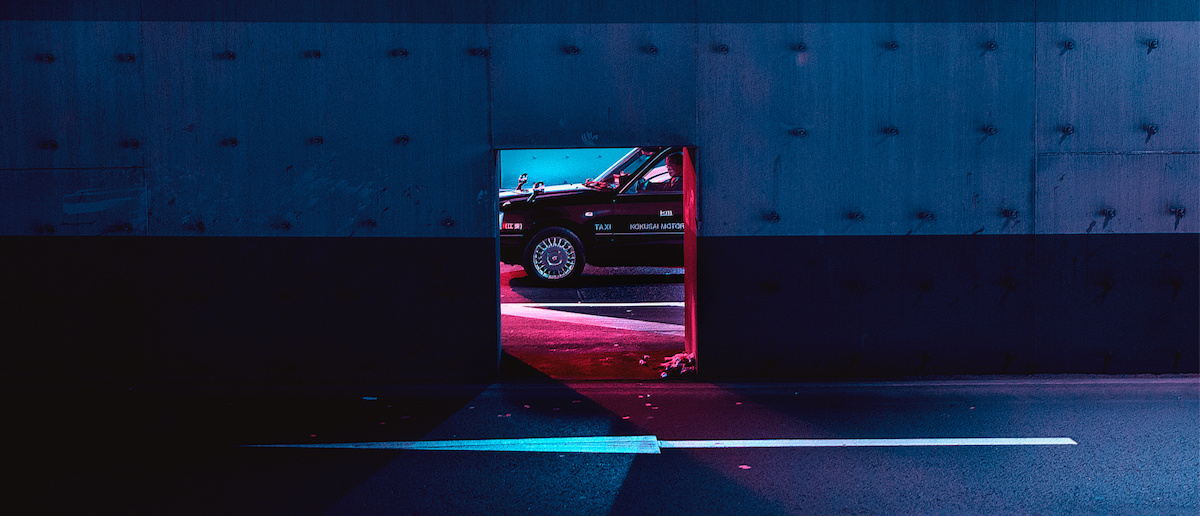 My Modern Met granted permission to use photos by Liam Wong.
Related Articles

: