How do we commemorate those who have passed? It's a big question that forces us to consider our own mortality and how we would like to leave this world. One of the most popular forms is a coffin burial, but as climate change threatens our very existence, many are considering alternatives.
Katrina Spade is helping to revolutionize what happens to us after we die. Her company Recompose offers an eco-friendly alternative to traditional practices with "natural organic reduction." The process gently converts the human body into soil so that the cycle of life can be carried on through the natural world. Once someone passes, they could, for instance, become part of their beloved garden or plot of land.
Recompose began its human composting operation in December 2020. Its services are located outside of Seattle in a space they are calling The Greenhouse, which is equipped with 10 steel cylinder vessels that each convert human remains. This is done by placing the deceased in a mixture of wood chips, alfalfa, and straw to form a cocoon. Microbes and beneficial bacteria in the mixture break down the body over the course of 30 days. When the process is complete, clean and usable soil is produced. It is given up to a month to dry and is then distributed to the family or donated to Bells Mountain, a 700-acre non-profit land trust in southern Washington.
Consider this process with the traditional coffin burial; there is an estimated 1 million acres of land dedicated to human remains and around 4 million acres of forest lost each year to the production of caskets. So for those who are concerned about the world they leave behind, Recompose offers them a final way to make a positive impact on the environment.
The Recompose service costs $5,500 which includes not only the transformation into soil but other services such as transportation for the greater Seattle area (those outside of Washington state will need to separately arrange for transport). You can learn even more about Recompose by visiting their website.
Recompose offers an eco-friendly alternative to traditional burial.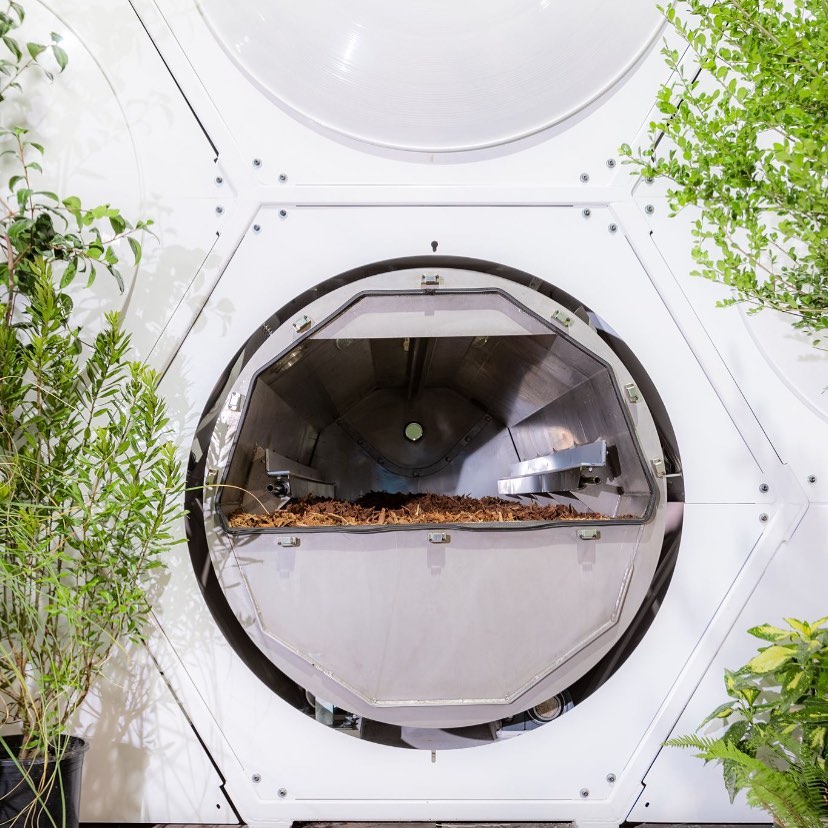 In 30 days, the company can convert human remains into nutrient-rich soil.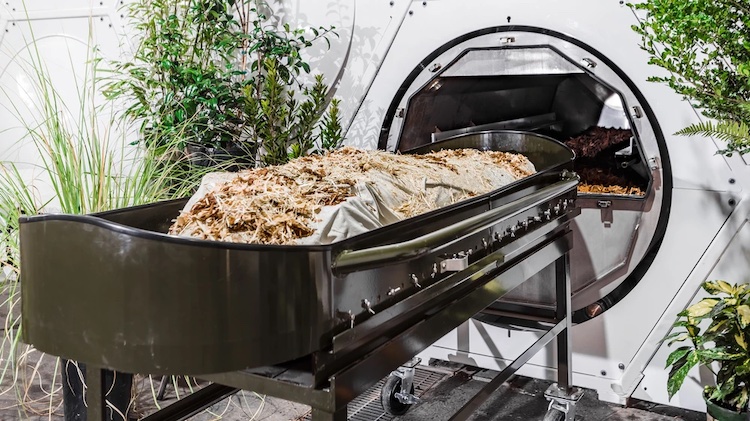 Recompose: Website | Instagram | Facebook
h/t: [IFL Science]
All images via Recompose.
Related Articles:
Artist Turns Pet Ashes into Beautiful Glass Paws to Memorialize Your Best Furry Pals
Swiss Company Turns Loved Ones' Cremated Remains into Memorial Diamonds
Company Commemorates Life With Ceramics Made From the Ashes of Loved Ones