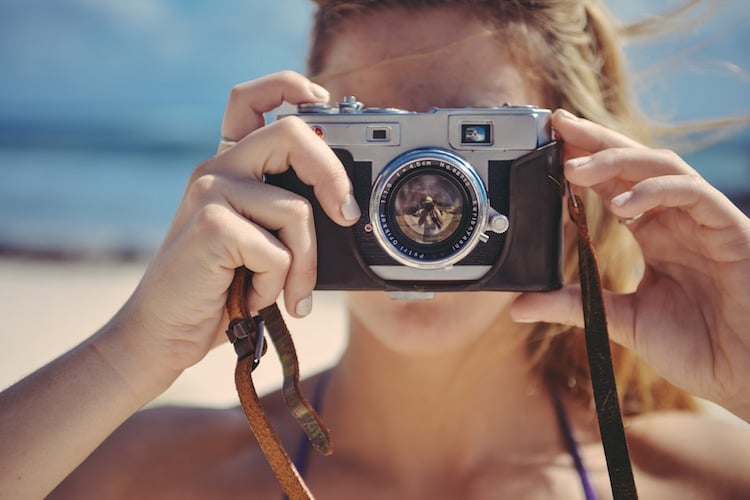 After looking at the best art blogs to get your creative juices flowing, we turn to photography. And while there's no shortage of photography websites these days, which are the top contenders when it comes to inspiring creativity, keeping you in the loop on news, and featuring the work of emerging photographers?
Aside from our own photography articles, there is really something for everyone on the web these days. Beginners and experts will find websites that focus on free tutorials and tips, while others explore the history of photography and the best contemporary photographers working today.
Here's a list of the top 15 photography blogs that focus on educational content and help you discover emerging talent in the field.
500px ISO – 500px isn't just a great place to show of your portfolio. The site also has a fantastic blog with everything from career advice and tutorials to roundups of the best photographs in the community.
Aperture – The Aperture blog is the companion to the historic quarterly print publication, which was started in the 1950s by a group of photographers that included Ansel Adams and Dorothea Lange. The site features web-only reviews, interviews, and essays, as well as studio visits.
Digital Photography Review – It's all about gear on Digital Photography Review. With in-depth reviews, buying guides, and even sample images to see how things work, they've cornered the market on all things photo and video. There are even phone and printer reviews, all searchable by brand, making it easy to keep informed on the latest technological developments and select the perfect equipment for your needs.
Digital Photography School – Over 5 million people a month stop by Digital Photography School to read its range of photography and video tutorials and tips. Whether you're looking to improve in the field or sharpen your post-production skills, you'll be happy with the selection you find. And if you're looking to go even more in-depth, they now offer a range of courses and eBooks on the site.
DIY Photography – Who doesn't enjoy a good photography hack? If you love DIY, you'll find plenty of photography based projects here, whether it's making your own large format camera or discovering what household items can take your equipment to the next level. In addition, the site features inspirational photographers, reviews, and a range of tutorials.
EyeEm – If you are interested in discovering emerging photographers, the EyeEm community is an excellent place to start. With over 18 million photographers, EyeEm distributes their stock photos and videos through partners like Getty and Alamy. Their blog, with weekly picks and interviews, is a great place to see new talent in the field.
Fstoppers – Since starting in 2010, this site is known for featuring creative and innovative photography projects, as well as tutorials, news, and reviews. Amateurs and experts will find no shortage of inspiration and helpful tips to further their photography
Getty Images – Getty runs a fantastic blog that draws on the strength of its incredible photo archive. Content runs from standard photographer profiles to in-depth stories behind the images and a look back at historical photography. You can even search for new visual trends and tips for how to grow your small business, making it a comprehensive resource from the world's leading stock photography agency.
LensCulture – Focused on spotlighting the best in contemporary photography, LensCulture is a leading source for everything from fine art photography to high-quality photojournalism. Photographers often share the meaning behind their work, using the site as a platform to discuss a wide variety of issues. LensCulture also offers a project review service for photographers looking to have their work critiqued by industry experts, with select photographers chosen for actual exhibitions.
Light Stalking – Photographers know that lighting is key for any successful photo, which makes Light Stalking an essential read. The site is filled with helpful tips and tutorials on how to better light your photographs, as well as reviews and photography news. They also sell a wide range of Lightroom presets to make any photo look professional.
Monovisions – Black and white photography lovers will want to bookmark Monovisions. Also known for their well-respected photography contest, the site features interviews with contemporary photographers, as well as articles about past masters of black and white photography. Divided up by genre, as well as time period, there is endless inspiration to find on the site and it's a wonderful resource to bone up on the history of photography.
Retouchist – This site focuses on creative photography, with a spotlight on how post-production can enhance your work. From educational articles to a look at Photoshop flops, if retouching interests you, this is the place to be. They also highlight photographers who creatively enhance their work, giving you plenty of visual inspiration.
PetaPixel – A comprehensive resource for photography news, tips, and tutorials, PetaPixel is one of the top photography blogs today. They not only report on the newest gear releases and creative photography projects, but also cover photography-based legal cases—from copyright infringement to photographer's rights.
Photogrist – Photogrist is a fantastic site to keep up on the best contemporary photography around the world. They feature photography projects with a huge range of styles and subjects and host interesting interviews with these emerging and established talents.
Vintage Everyday – Not exclusively based in photography, Vintage Everyday is nonetheless an interesting resource for historical inspiration. Looking at the past, the site frequently features vintage imagery from both famous and unknown photographers. There's often a focus on street photography and life around the world captured on film.
Related Articles:
12 Photography Projects to Stretch Your Skills, One Month at a Time
Copyright Laws Make Photographs of the Eiffel Tower at Night Illegal
30+ Best Photography Competitions to Elevate Your Craft