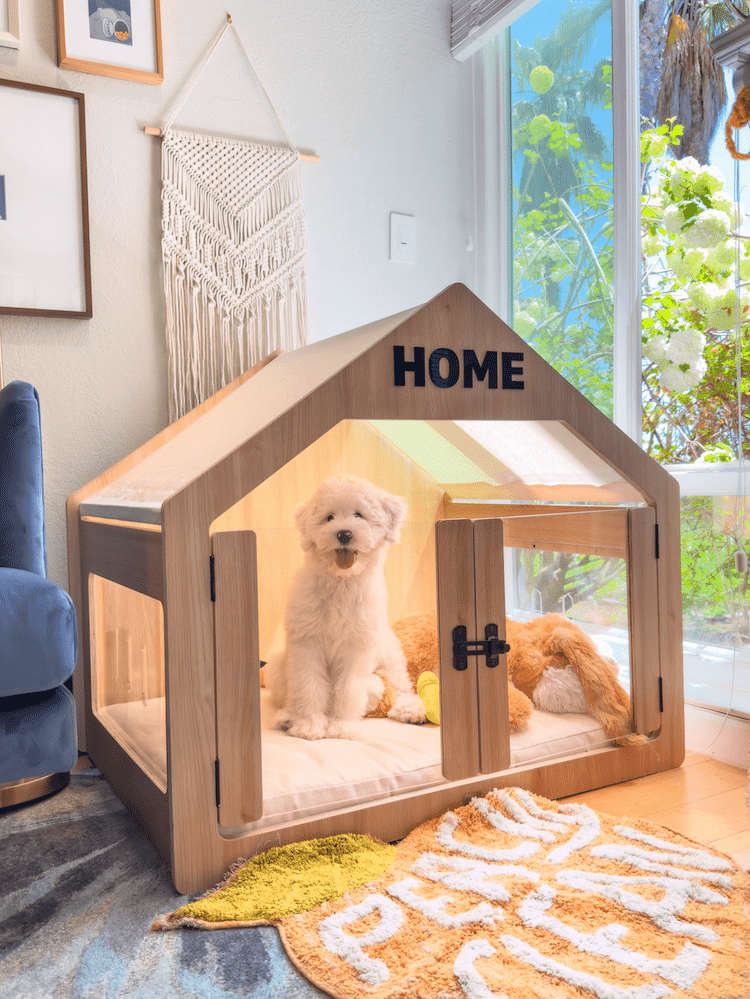 Dogs are a part of the family, so they deserve a comfortable place to rest. Instead of stealing your place on the couch or sprawling on the living room floor, a dwelling of their own can make them feel safe and at ease after a long day. Wooffy House has designed an elegant abode for canines that will be the envy of all the pups in the neighborhood.
Called the Wooffy Modern Dog House, this covered home offers many features that humans and dogs will love. For instance, the tent-shaped roof creates a den-like atmosphere that will put nervous dogs at ease. Additionally, the glass doors and openings provide ventilation and light, so pups won't feel caged in. The set also comes with a water-resistant and breathable bed so your dog can sleep peacefully during the day and night.
This sophisticated dog house was also made with human families in mind. Rather than being an obtrusive sight, the simple wooden and glass design of this accessory becomes a beautiful part of any room's decor that you'll want to display proudly.
You can purchase the Wooffy Modern Dog House via its online store for $349.
The Wooffy Modern Dog House is a beautiful and functional dwelling for pups.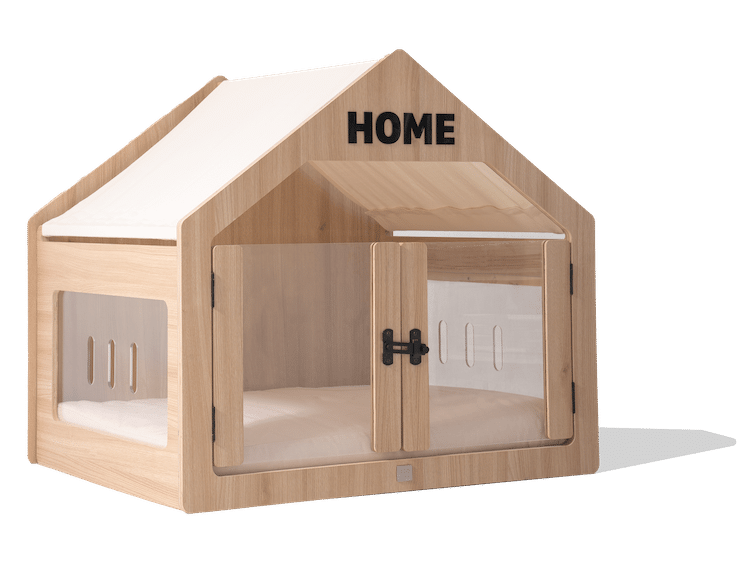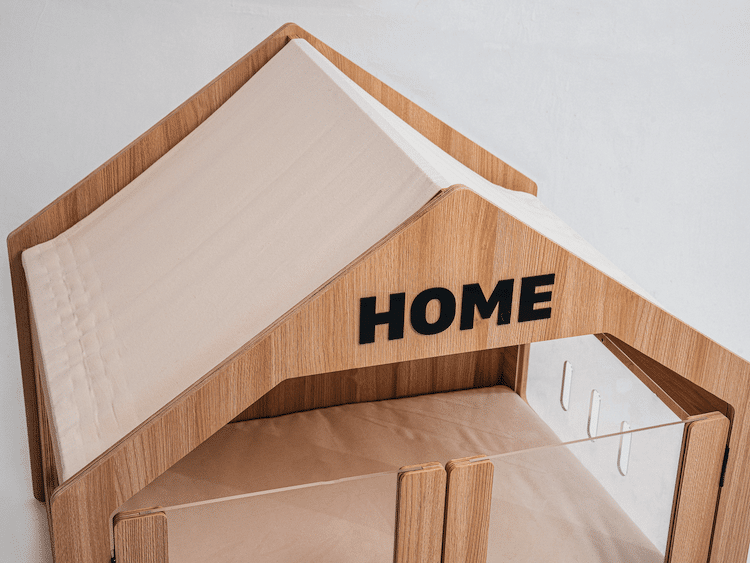 It provides a den-like atmosphere with a tent-like roof.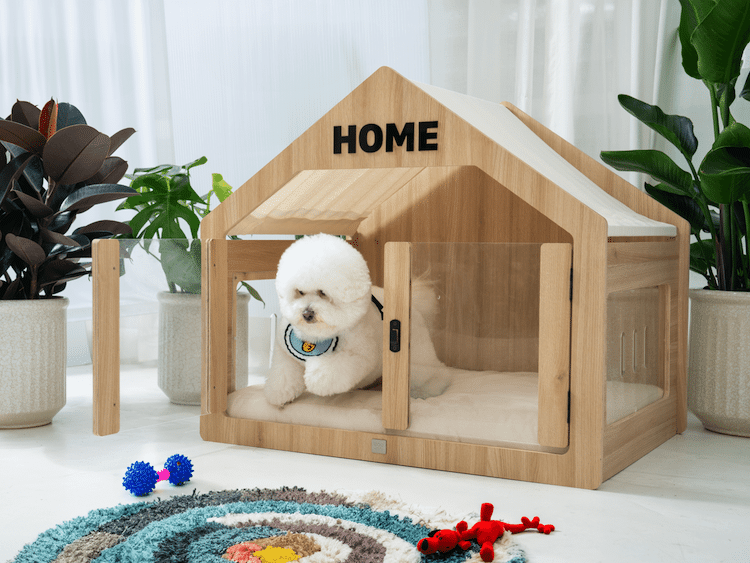 It also features glass doors and openings for light and ventilation.
The design of this dog house pairs perfectly with any room.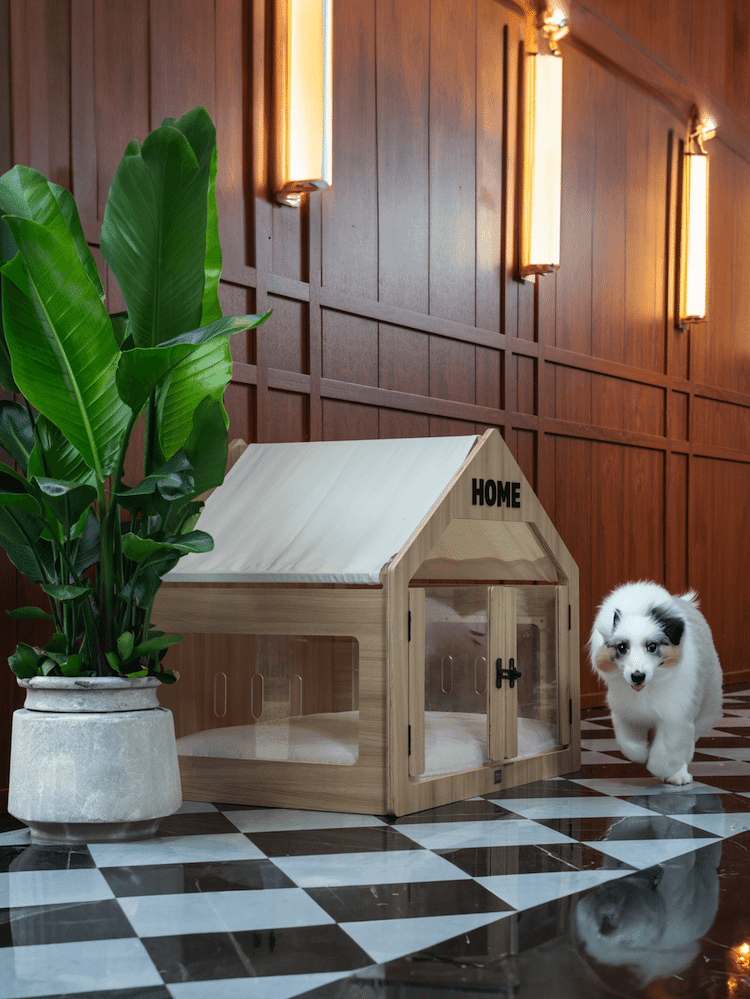 Wooffy House: Website | Instagram
My Modern Met granted permission to feature photos by Wooffy House.
Related Articles:
Ford Designs a Noise-Cancelling Dog House for Anxious Pups
Drone Ingeniously Engineered To Look Like Snoopy Flying Around on His Doghouse
Dog Lover Celebrates 100th Birthday Petting 200+ Dogs After Daughter Tells Community About Her Dad