Simon Strauss is a multimedia designer by day and a paper artist by night. The designer, who's always had a fascination with paper cutting—specifically kirigami and origami architecture—decided to try his hand at it. "I was inspired by the many beautiful products you've featured, and I decided to give it a shot of my own design," he kindly tells us via email. This passion for paper inspired Strauss to create something inherently beautiful. To achieve this, he created a foldable landscape scene from a single sheet of A4 paper. As it's opened, the 3D kirigami technique reveals an elaborate castle floating in the sky.
Strauss calls his creation KIRUMA. The all-white architectural form features steps that lead to a series of tiny towers stacked on top of one another. They're surrounded by a decorative, nature-inspired border of stylized leaves and vines. The juxtaposition of these organic lines and the minimalist architectural elements adds to the sense of drama in the overall piece. Coupled with soft shadows, the dreamy design makes it a place we want to visit.
After three years of perfecting his initial iteration of KIRUMA, Strauss was committed to making it functional. He has translated the design into a laser-cut paper lamp that casts a tranquil glow into its space. The kirigami is housed in an acrylic frame box that mimics natural elements around the castle. It also has an integrated lighting system that brings the paper scene to life with the touch of a glow-in-the-dark switch.
If you'd like the KIRUMA castle in your home, Strauss is currently raising funds for its production via a Kickstarter campaign.
Designer Simon Strauss spent three years perfecting a complex 3d kirigami design into a lamp called KIRUMA.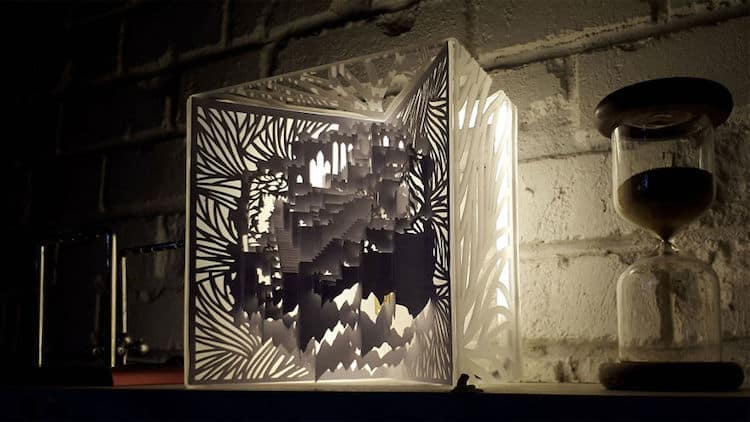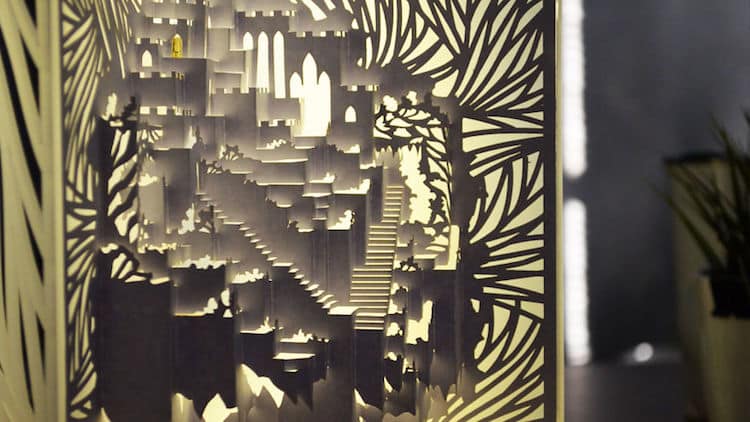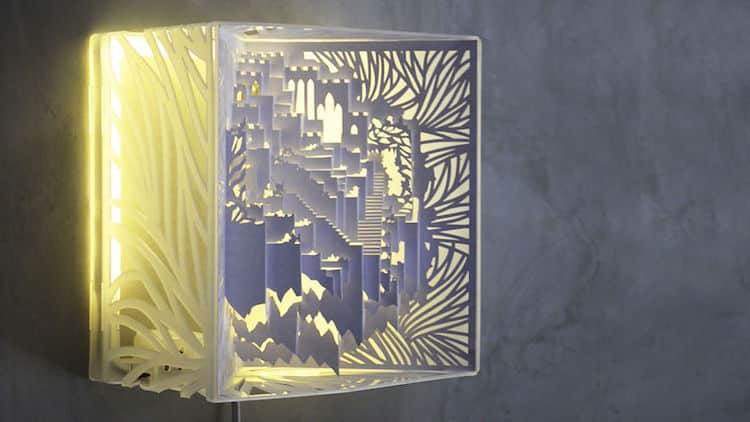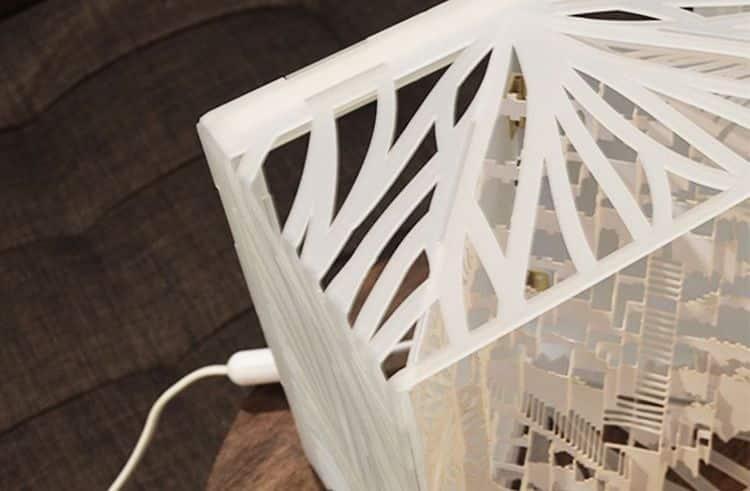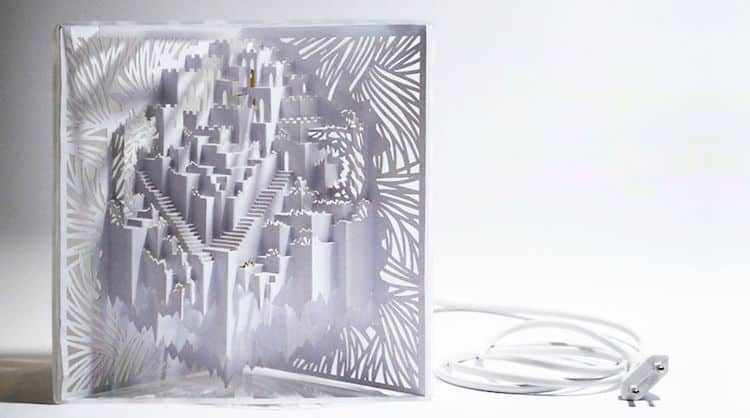 He started by hand folding a single sheet paper, eventually transforming it into a castle in the sky.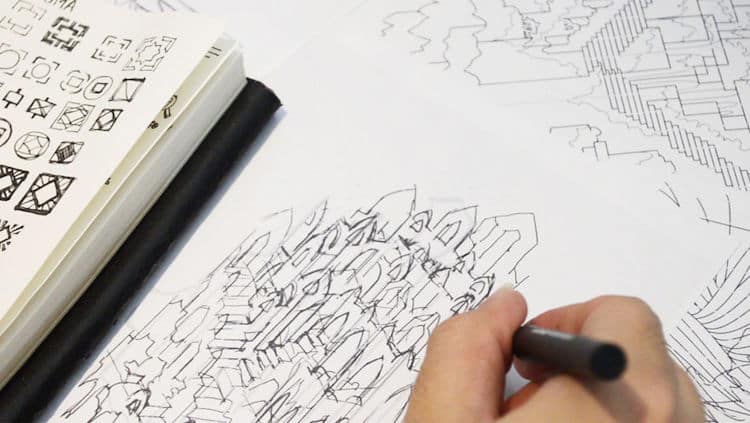 Learn more about the KIRUMA paper lamp in the Kickstarter video below.
KIRUMA: Facebook | Kickstarter
My Modern Met granted permission to use photos by Simon Strauss.
Related Articles:
Artist Carefully Cuts Paper into Detailed Layers Playing with Light and Space
DIY Kirigami Kit Lets You Recreate Frank Lloyd Wright's Iconic Buildings Out of Paper
Fun Paper Animal Puppets Designed to Move in Unexpected Ways When Touched