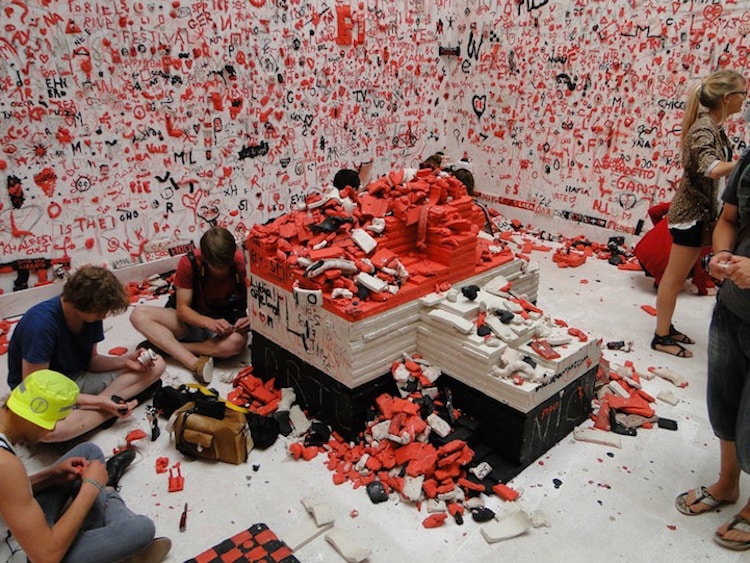 Called the "Olympics of Art," the Venice Biennale brings together some of the best contemporary artists from around the world, making it a must-visit art show at least once in a person's lifetime. (In other words, let's add it to the bucket list.) This year, it opened to the public on June 4 and it will run until November 27. The Venice Biennale takes place only once every two years (in odd years) and is attended by over 300,000 visitors.
Joe Pagetta, a media relations representative, writer and singer-songwriter in Nashville (and a frequent visitor to My Modern Met), just wrote to us to tell us about one of the most interesting installations he witnessed first-hand at this year's Biennale.
"One of the most powerful — and fun — exhibits I encountered at the 2011 Venice Biennale was by the alias Norma Jeane. It's an interactive installation meant to break down and transform over time as visitors engage with it. It started as a tidy block of plasticine in late May (see the picture below of how it started) in the colors of the Egyptian flag: black, white and red, and its title, #Jan25 (#Sidibouzid, #Feb12, #Feb14, #Feb17…) refers to some of the most popular hashtags on Twitter during recent Egyptian and Arab world uprisings. You can still make out some of the block in the pictures, but you can also see how complete and creative chaos have taken over the room.
"Visitors are encouraged to take apart the block and, for the most part, do whatever they please, even take some of it with them, as long as they don't leave it in another exhibit. The result is overwhelming and moving. And sometimes it's funny, even though what Norma Jeane is getting at is nothing but. There are love notes, 'I was here' type creations, and humor. See how one visitor amended another's creation in the last photo."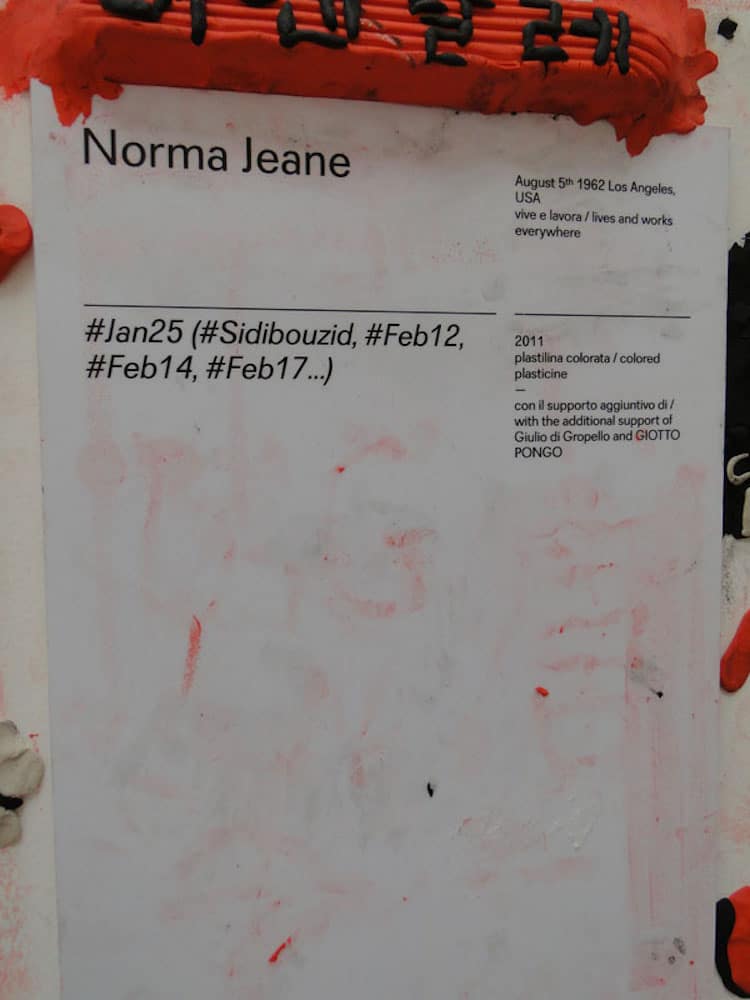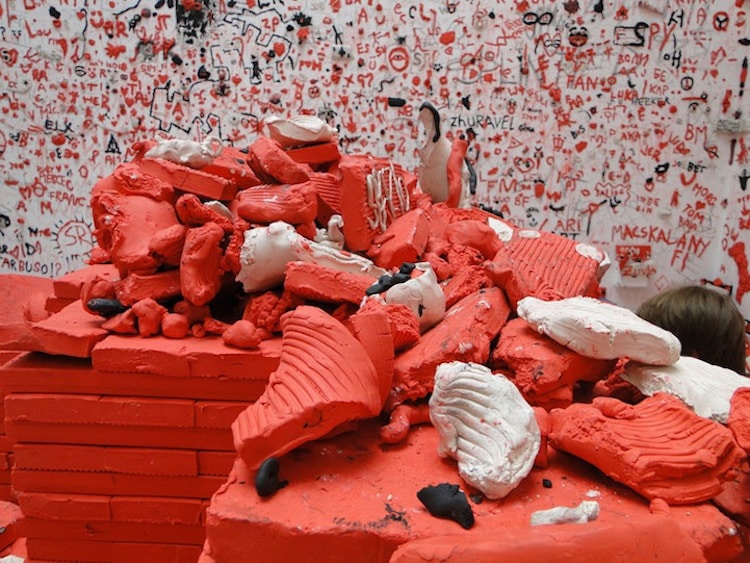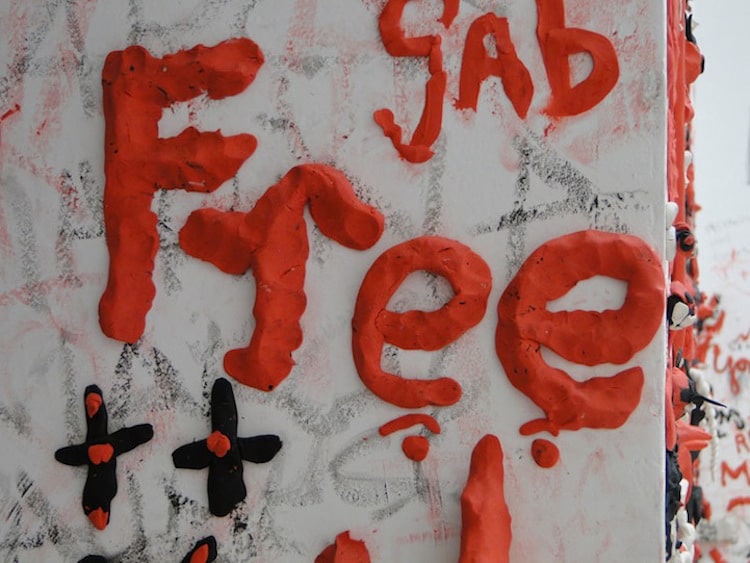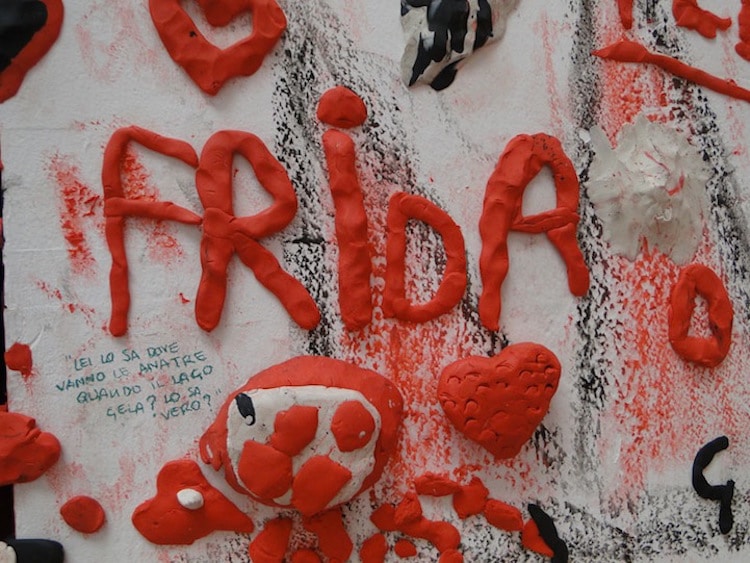 Thanks for sharing, Joe!
Joe Pagetta: Website