The only way to stay alive is to keep exploring and never stop living in the moment. Nonagenerian Norma Jean Bauerschmidt is a prime example that perhaps traveling with loved ones is the world's best medicine. Earlier this year, we heard about Norma, the brave woman who, after being diagnosed with uterine cancer in July 2015, denied chemotherapy and hospice care in order to choose her third option—to embark on a cross-country adventure in an RV with her son and his wife. It was truly going to be the road trip of a lifetime.
The trio set off in August 2015 from their home in northeast Michigan and headed east. Their first stops, to name a few, were the Green Giant statue in Blue Earth, Minnesota and Mount Rushmore. Norma's son, Tim, and his wife, Ramie, documented all of the trip's highlights and Norma's heartwarming smiles on their Facebook page called Driving Miss Norma. Quickly, it became obvious to the travelers that what began as a simple "trip" soon transformed into an epic journey of meaning and purpose.
On the anniversary of being "on the road" for one whole year together, Tim and Ramie posted a reflection of the importance and impression this trip had on everyone they encountered, including themselves and especially, Norma: "We have driven the RV nearly 13,000 miles and slept in over 75 different locations in 32 states. We helped celebrate our National Park Service's 100th anniversary by visiting a couple dozen national parks, monuments and recreation areas from coast to coast and north to south." They spoke on the many "firsts" Norma can now say she's experienced, including "big things, like riding in a hot air balloon or on a horse, to little things like getting a pedicure or having her first taste of key lime pie, oysters and fried green tomatoes."
Over the past 12 months, hundreds of U.S. families and townspeople opened up their hearts and homes to Norma and her family in their own special way, which taught the travelers how deep and beautiful the human spirit and "global language of love" can be. It's no wonder why when asked which location is her favorite spot on the trip, Norma always would say, "Right here!" She inspires a philosophy to make this particular moment—the breath you're breathing now—the best one it could possibly be.
Norma just recently passed away, but her life, courage, and adventurous spirit lives on through the wonderful memories she's documented and her life's story that she's encouragingly shared with all of us. Join us in looking back at some of this brave woman's journey as we celebrate her inspiring vigor for life.
Norma the Jolly Green Giant ~ Blue Earth, Minnesota
Here Be Aliens! ~ Roswell, New Mexico
Grand Canyon, Arizona
Norma is up, up, and away on her first hot air balloon ride.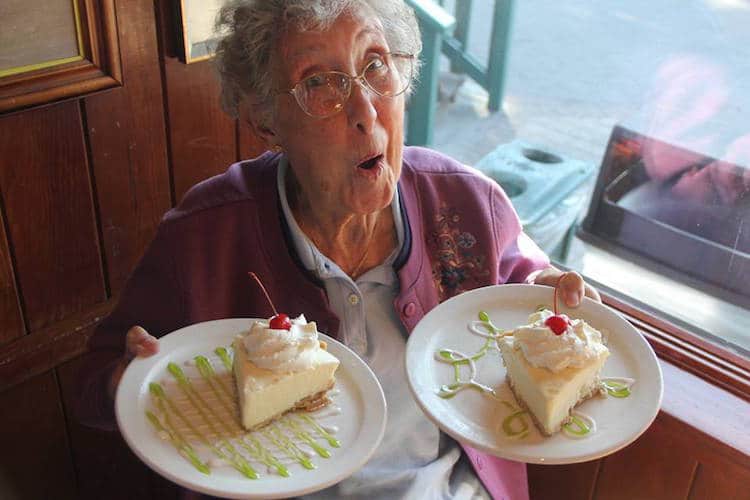 Norma's first (and second) taste of key lime pie!
Mammoth Hot Springs at Yellowstone National Park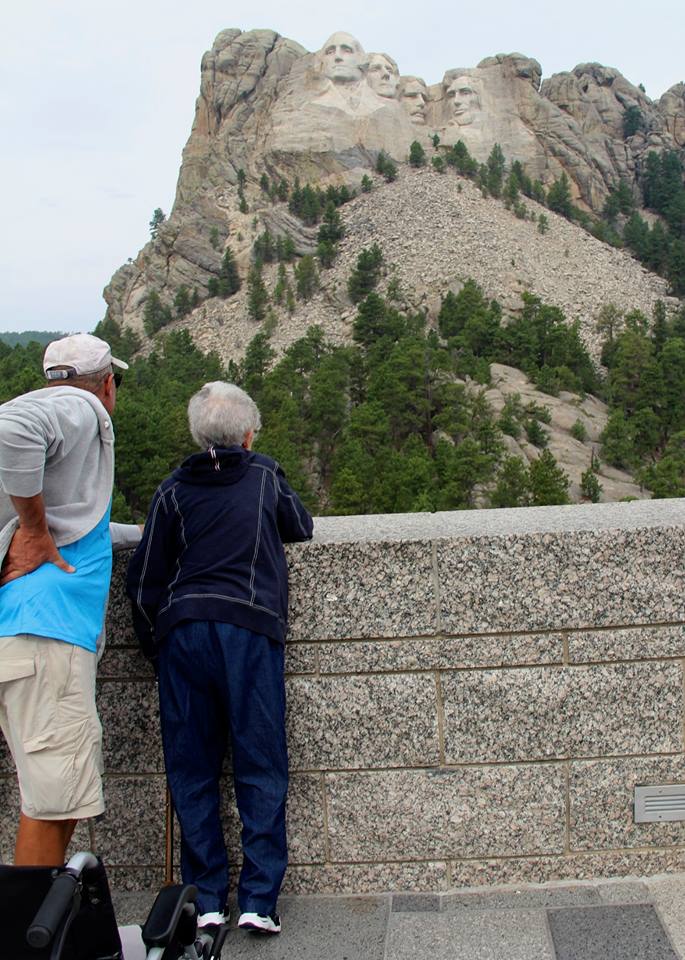 Mount Rushmore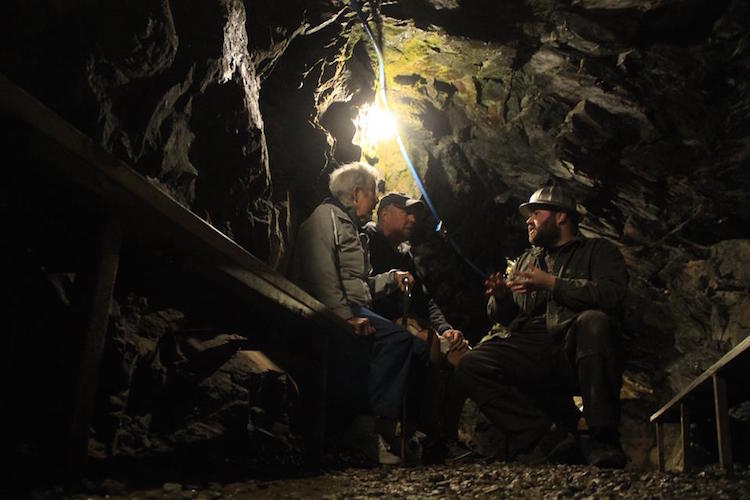 Digging for gold at the Consolidated Gold Mine ~ Dahlonega, Georgia
World War II Museum ~ New Orleans, Louisiana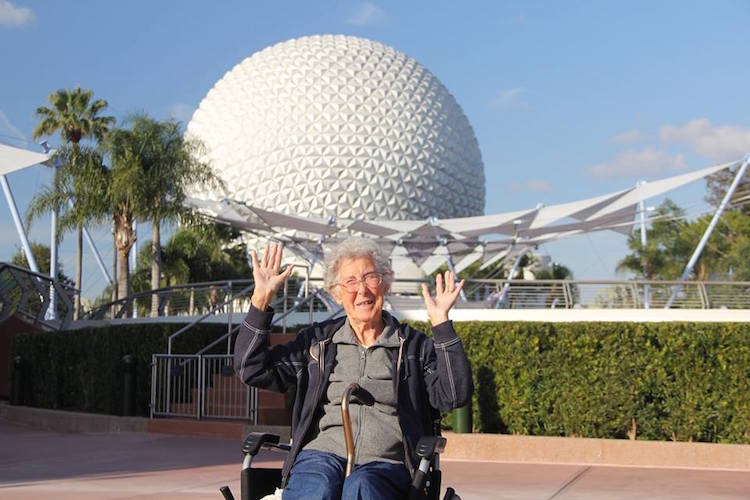 The Happiest Place on Earth ~ Epcot, Disney World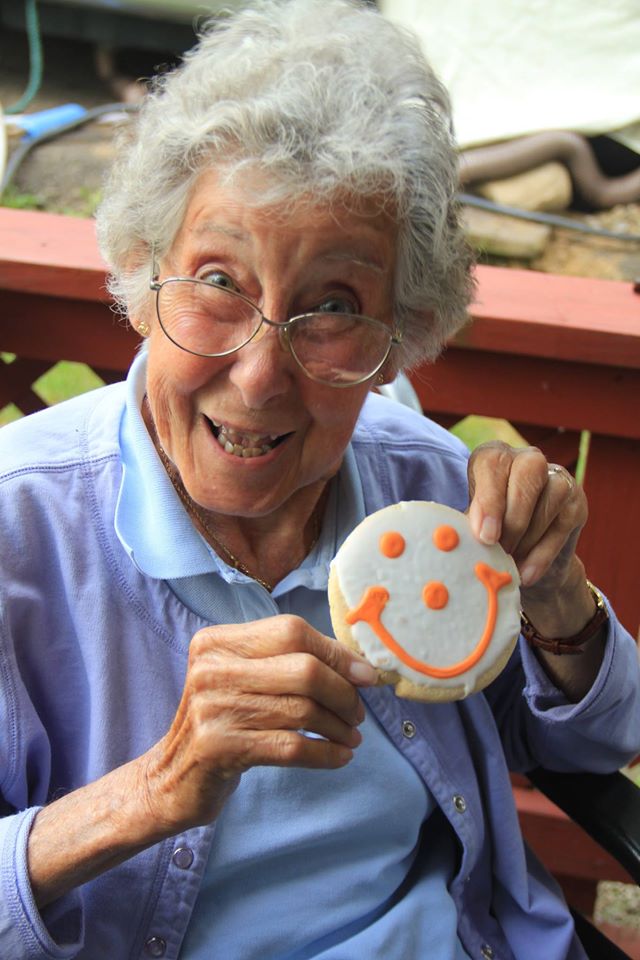 Norma with a famous Eat n Park smiley cookie ~ Harmony, Pennsylvania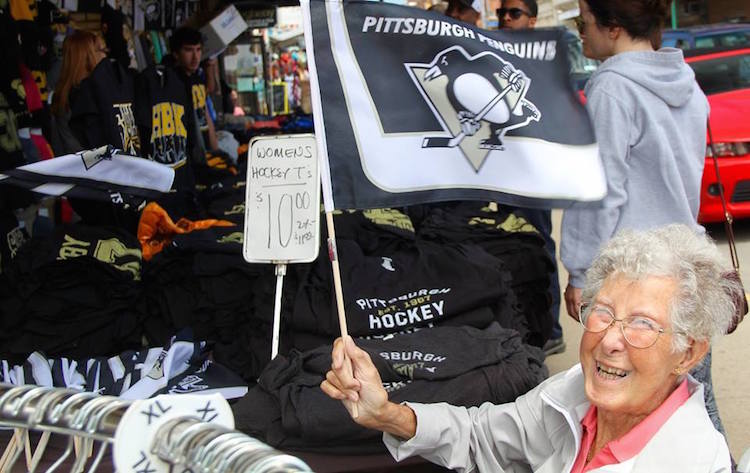 Penguins fan ~ Pittsburgh, Pennsylvania
The Hawks cheerleaders loved Miss Norma ~ Atlanta Hawks-Phillips Arena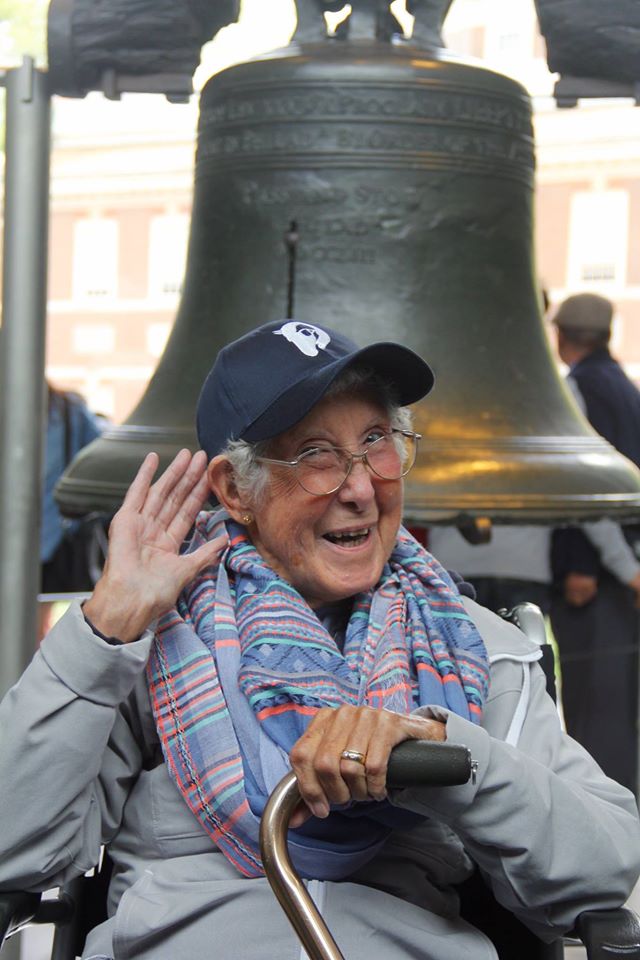 Let freedom ring at the Liberty Bell ~ Philadelphia, Pennsylvania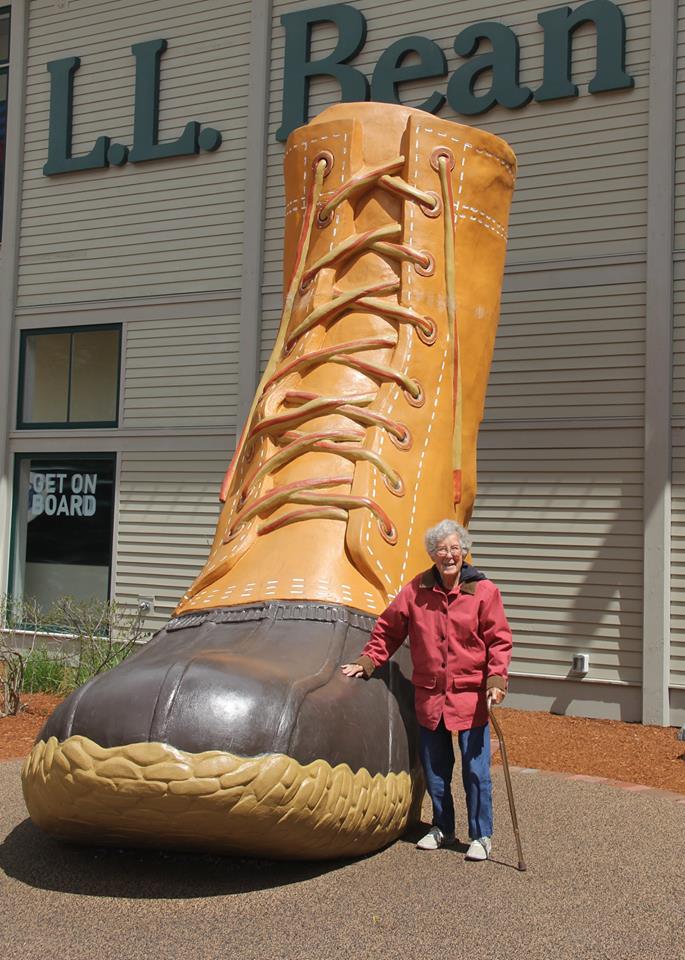 World's Largest Boot ~ Freeport, Maine
Making faces at seals ~ Georgia Aquarium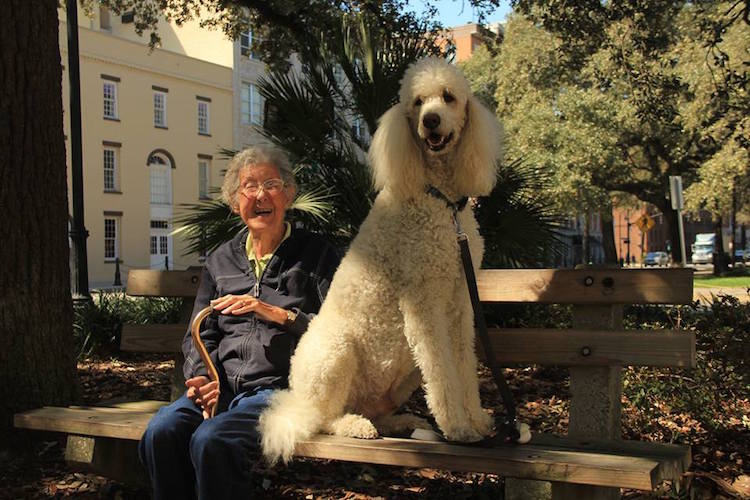 Savannah, Georgia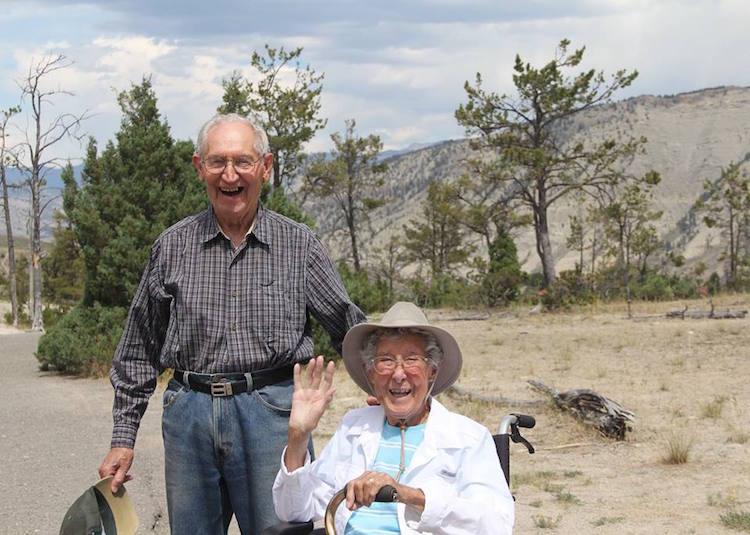 Making new friends at Yellowstone National Park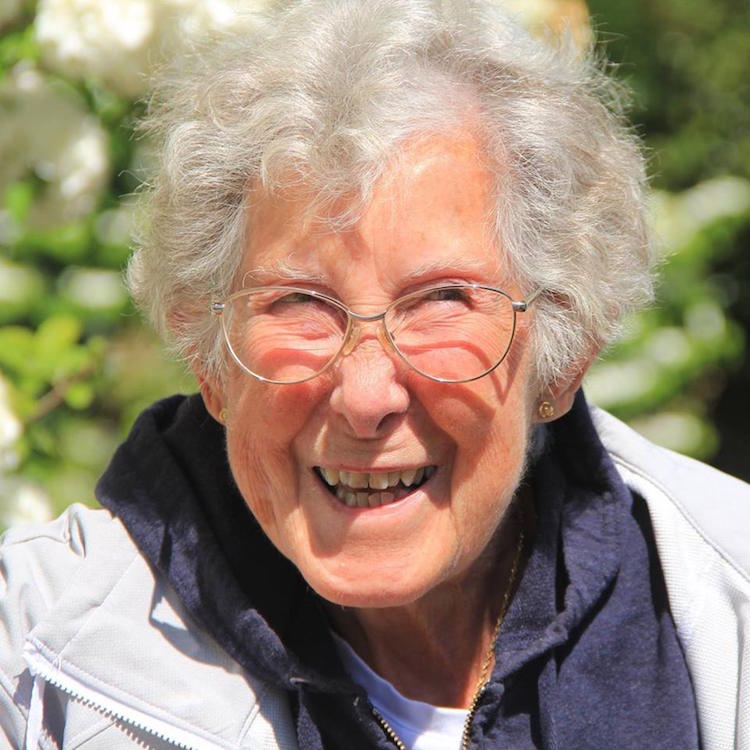 Norma Jean Bauerschmidt passed away at 91 years old on September 30, 2016, in her bed on-board the RV. Although their road journey was not over, Norma's time on Earth was lived to the fullest up until the end. Per her request, she will be cremated and buried in Michigan beside Leo, her husband of 67 years. She will be remembered by so many, and has left a long path of footprints to follow for those she inspired.