Many campers and motorhomes boast that they have all the features of a conventional free-standing home. And they often do, although being inside of them can still feel as though you're living in a camper. However, a new concept by German manufacturer Hymer comes as close as any vehicle does to creating a space that is a high-end studio apartment that happens to be on wheels. Called VisionVenture, the model imagines living #vanlife in the not-so-distant future in the year 2025.
VisionVenture is based on the latest model of the Mercedes Benz sprinter van. It expands the interior of the vehicle by building upwards and creating a second floor. Upstairs, there is a bed large enough for two people that's integrated into a pneumatically-operated pop-top that provides enough headspace to sleep as well as become a small balcony to the outdoors.
On the main floor, there is a kitchen and lounge area with two couches. The bathroom is also located on this level, and it takes full advantage of space-saving features with a rolling wall and rotating vanity. In doing this, the bathroom transforms from a toilet and sink into a relatively spacious shower.
The finishings are what help to make VisionVenture feel like a luxury home. It has a bamboo interior with gray felt and leather drawer pulls. Coupled with the massive windows, the space is open and airy. So, no matter where you release the rear doors and prepare the fold-out deck (complete with a sliding grill), you're sure to feel at home.
German manufacturer Hymer has created a high-end Mercedes Sprinter van concept that transforms the vehicle into a luxury studio apartment that happens to be on wheels.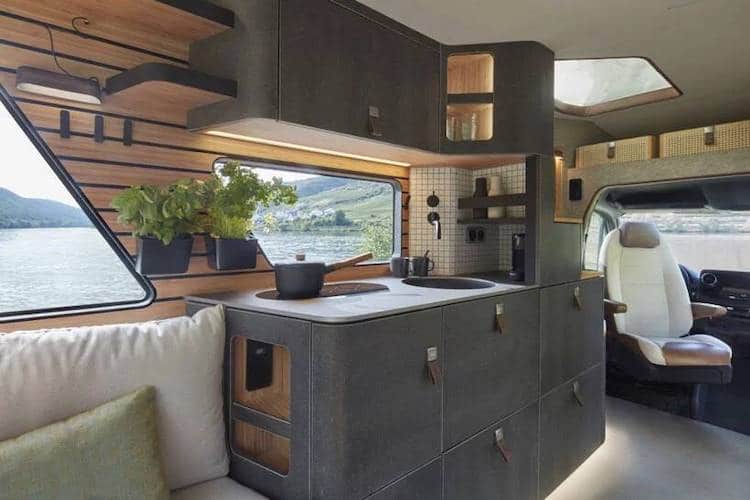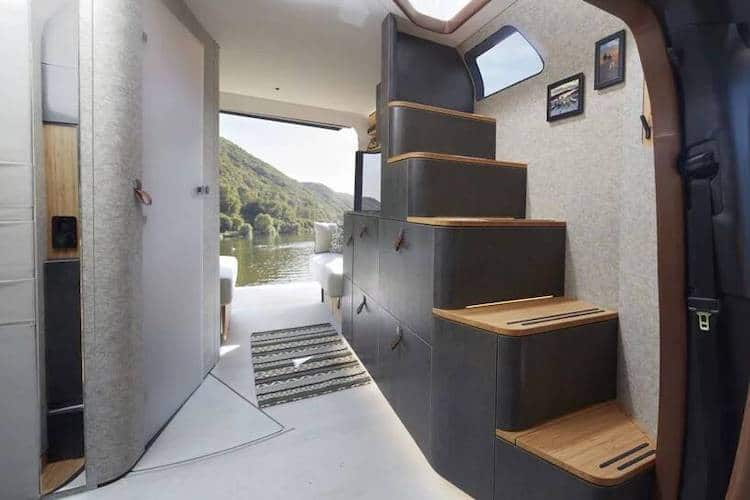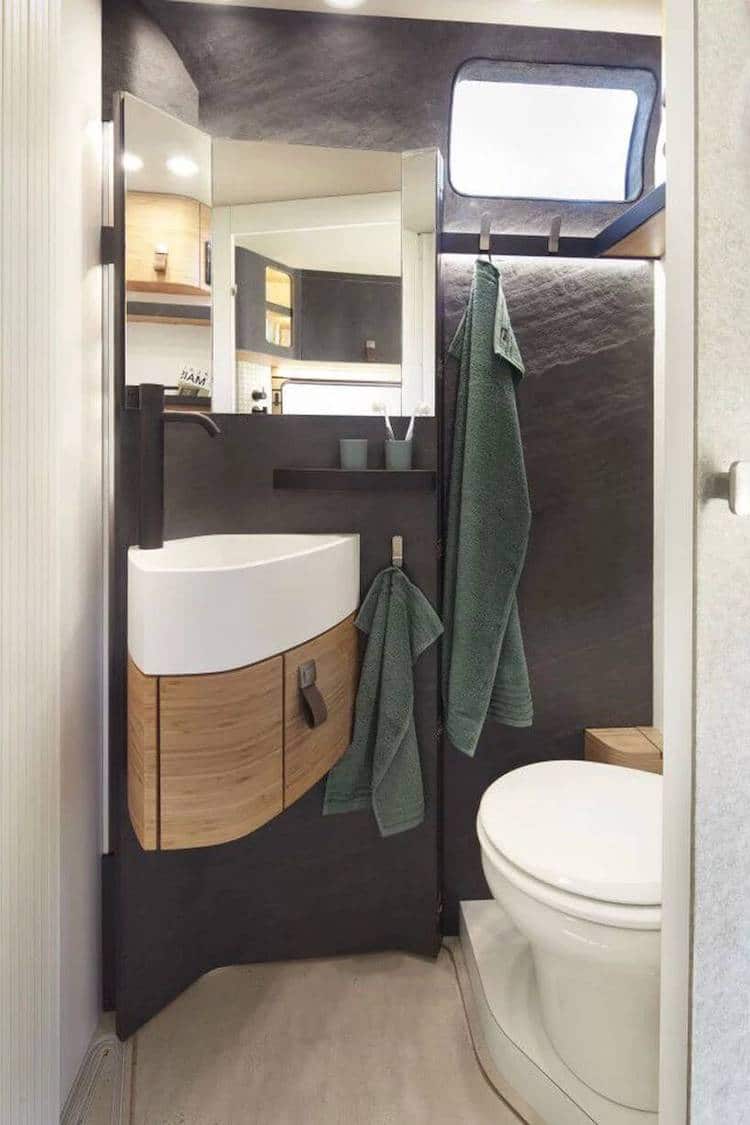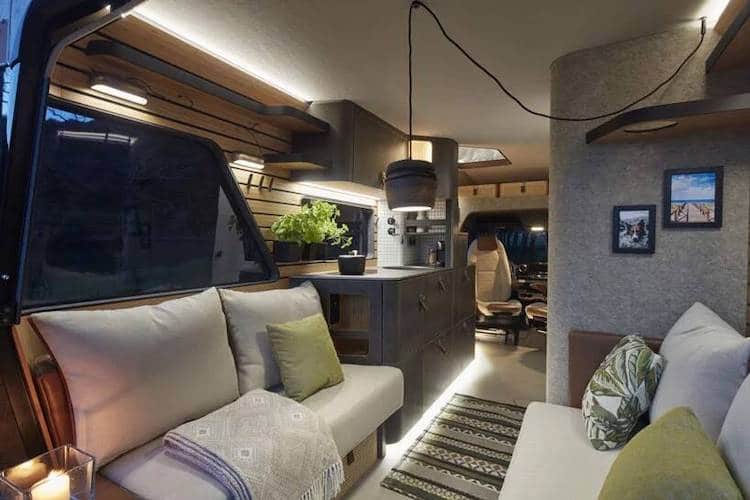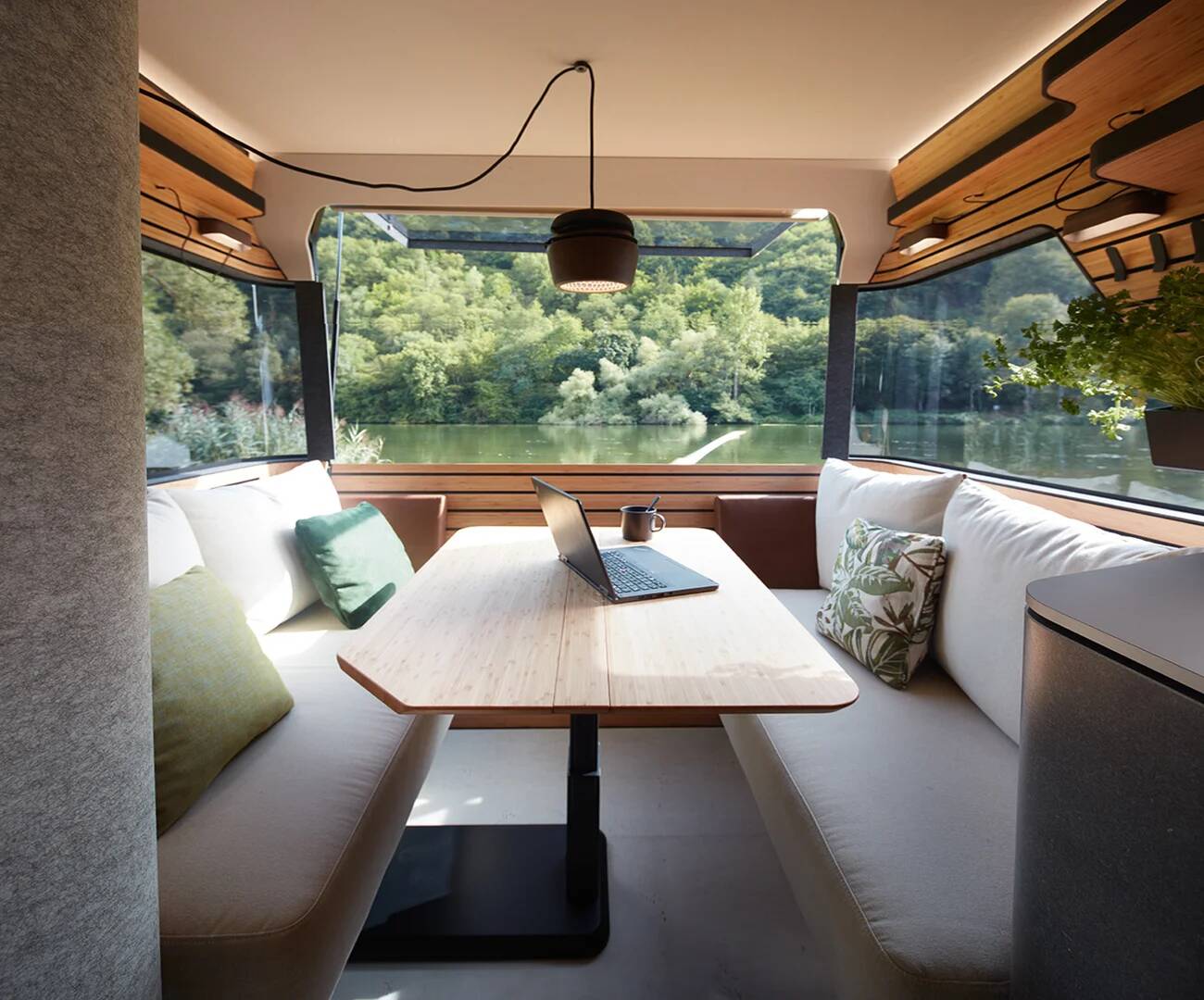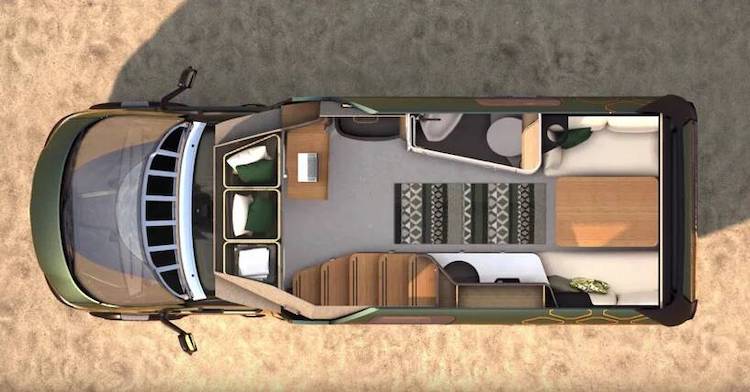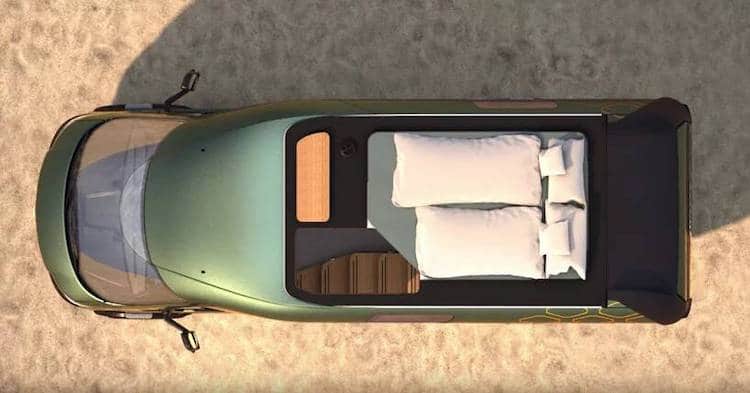 Get a virtual tour into VisionVenture when you watch the video below:
Hymer: Website | Facebook | Instagram
h/t: [designboom]
All images via Hymer.
Related Articles:
Airstream Launches Ultra-Luxury Camper Van That Fits Into a Parking Space
15+ Vintage Camper Van Remodels That Will Inspire You To Hit the Road
Interview: Adventurous Couple Leaves "Normal Life" Behind to Live in Converted Van