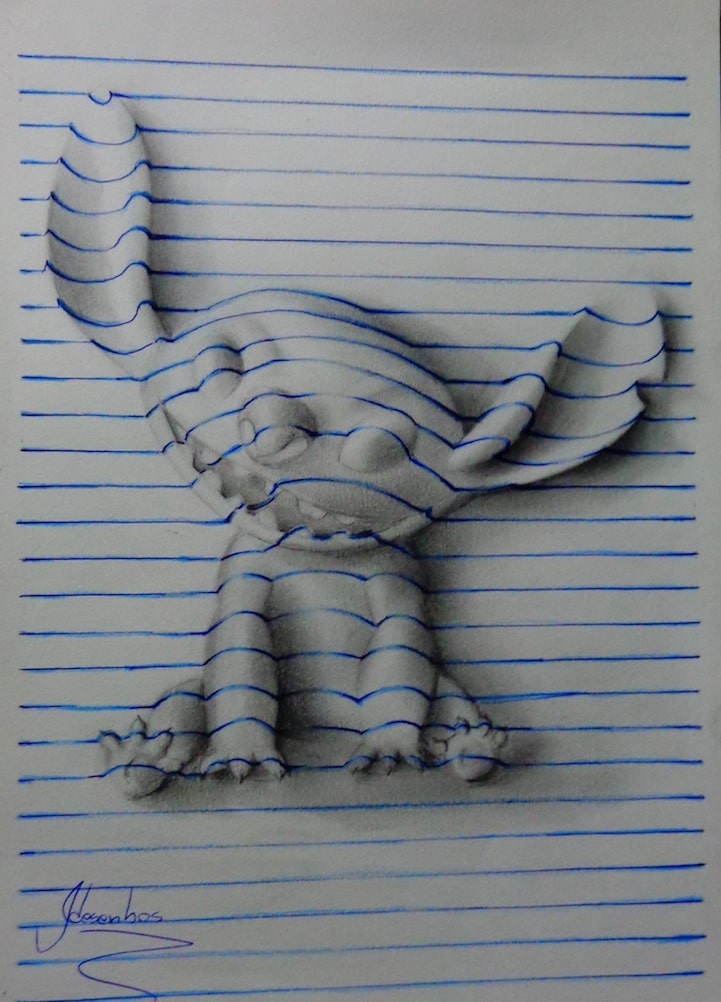 Artist João A. Carvalho, aka J. Desenhos, has mastered the fine art of 3D illusions by transforming what appears to be typical pieces of lined notebook paper into magical illustrations that jump off the page. He uses intense shadows and creative perspectives, and even draws in the blue lines, to produce visual distortions across the flat surfaces.
The talented illustrator's playful doodles give depth to each two-dimensional canvas. The detailed, monochromatic works feature everything from animated characters like Homer Simpson and Scooby-Doo to ripples that look like the paper is morphing into flowing water. Carvalho achieves such realistic detail that viewers may find themselves believing the objects are actually tangible.
If you like these amazing illustrations, you can also check out Dutch artist Ramon Bruin and Chilean artist Fredo.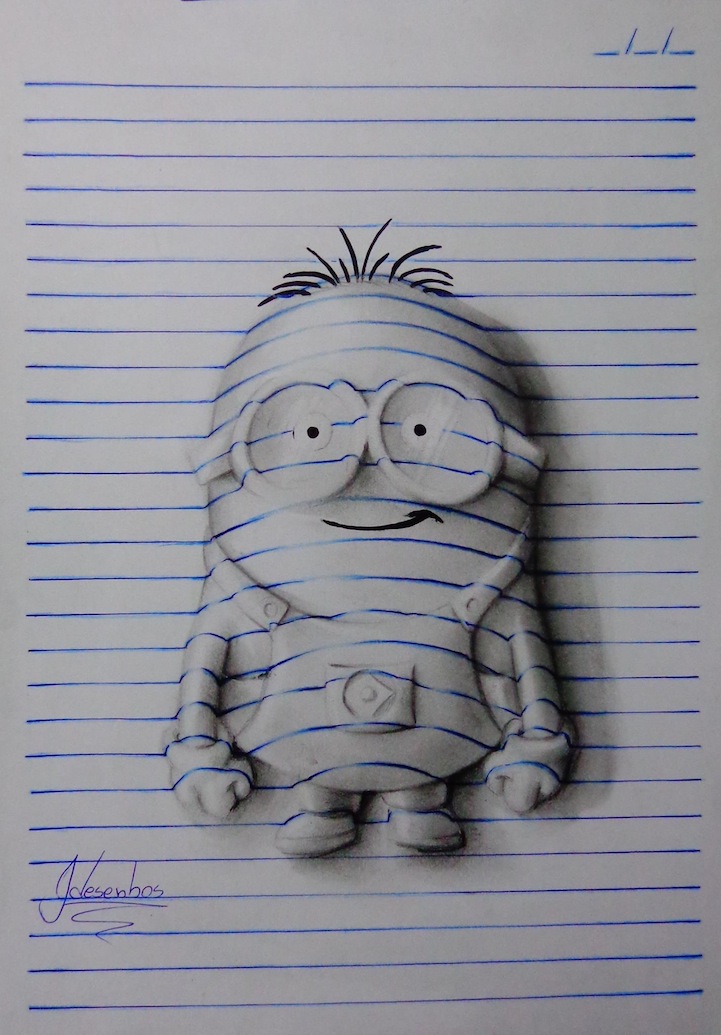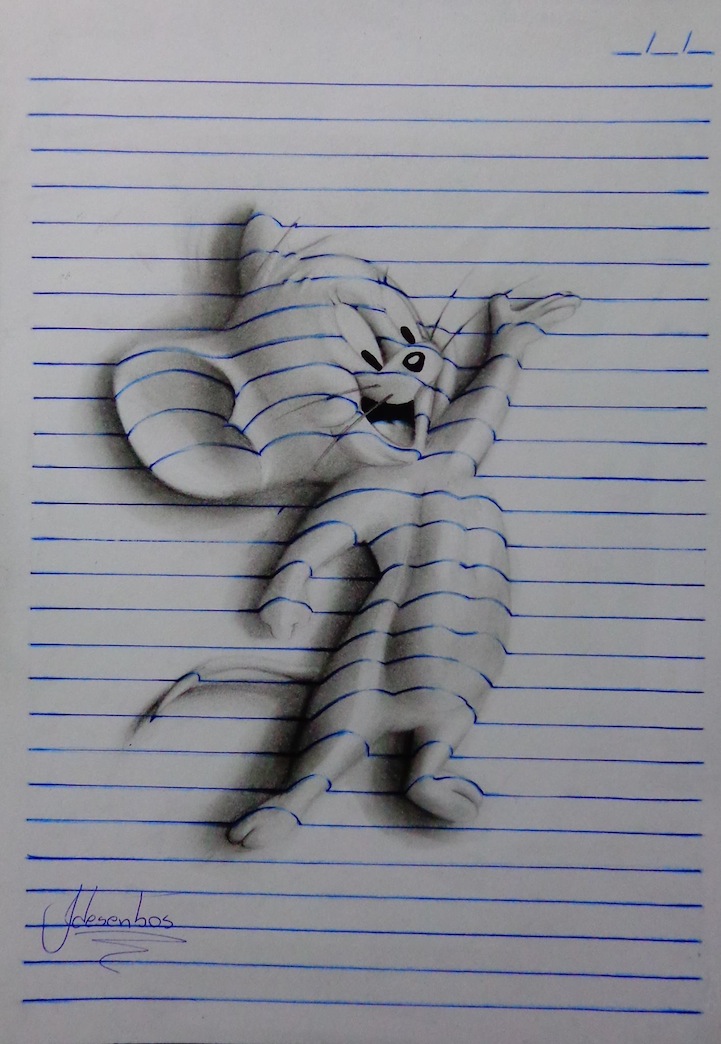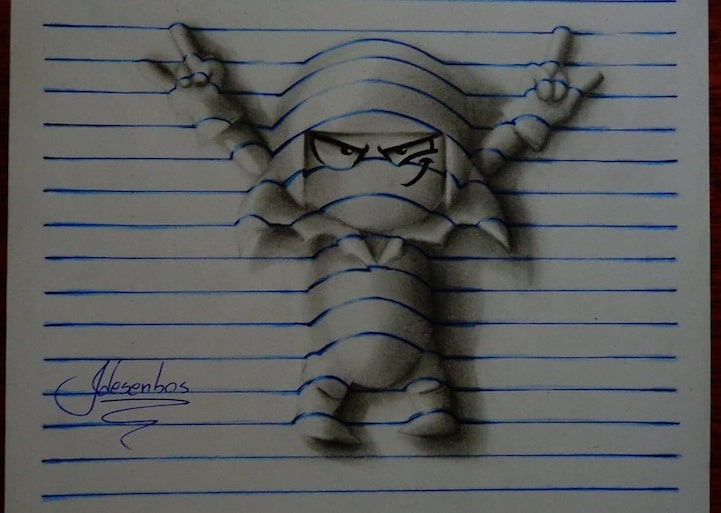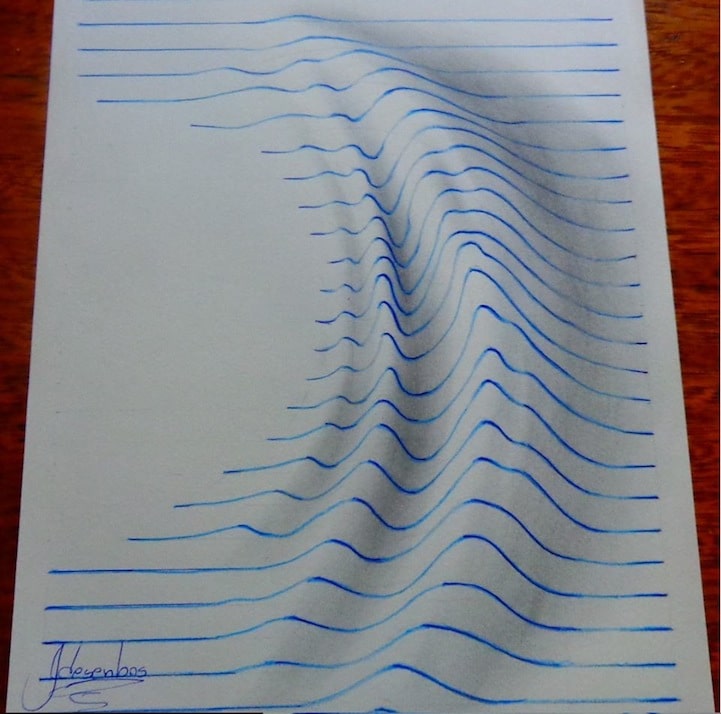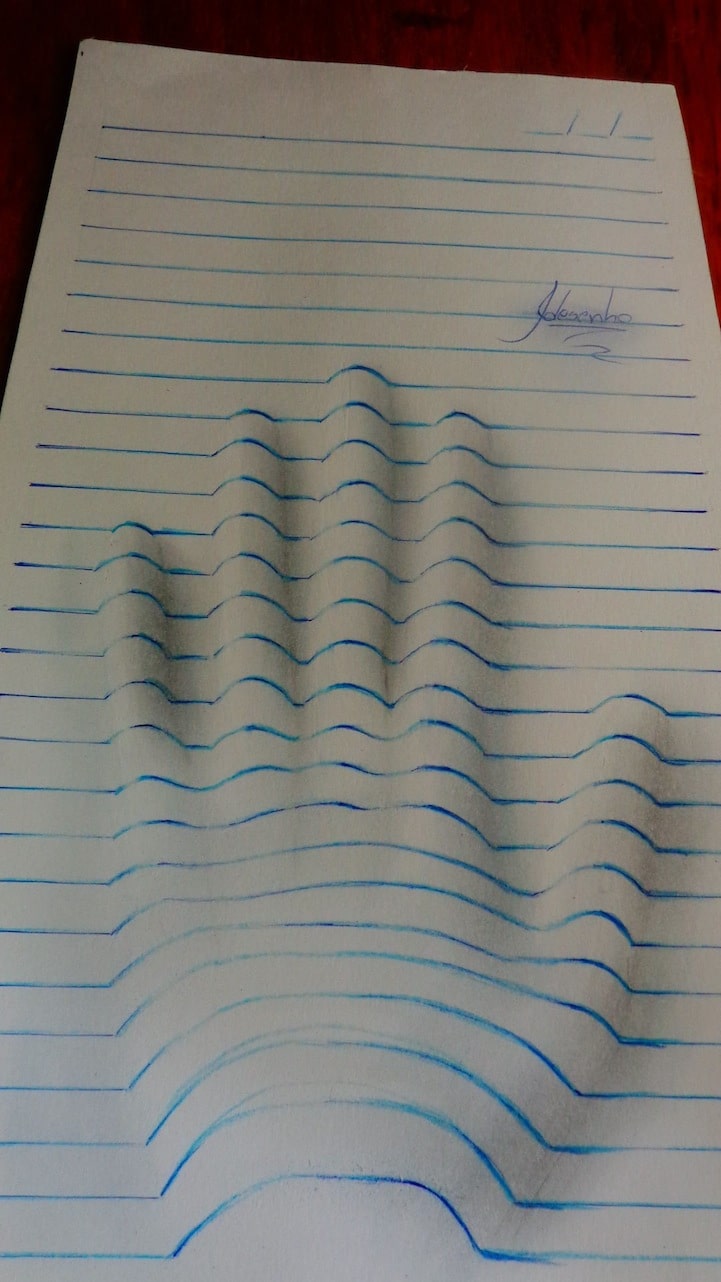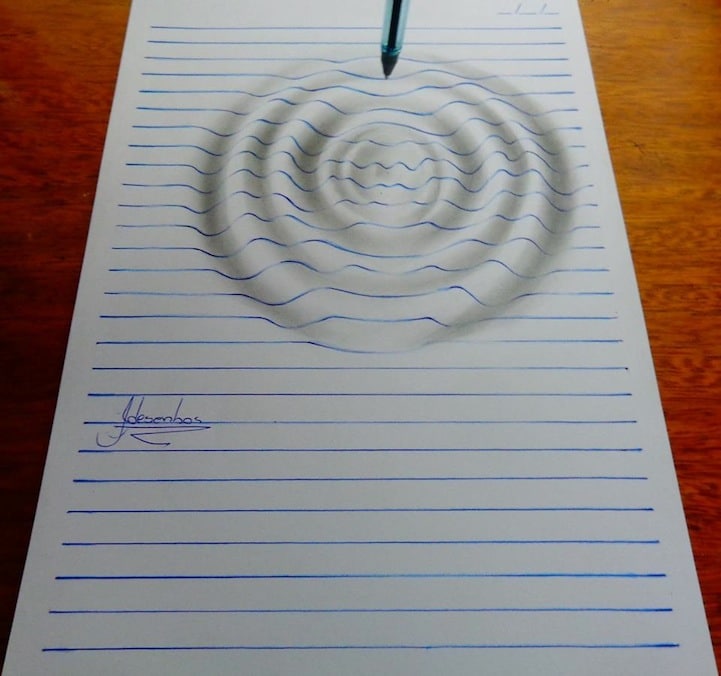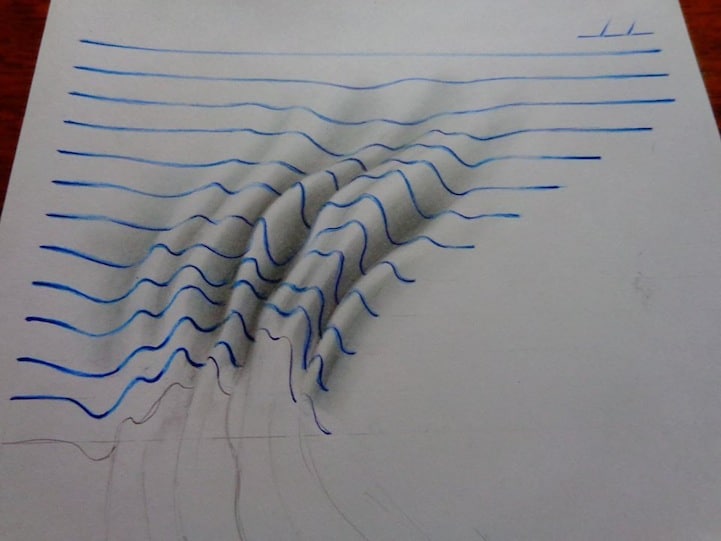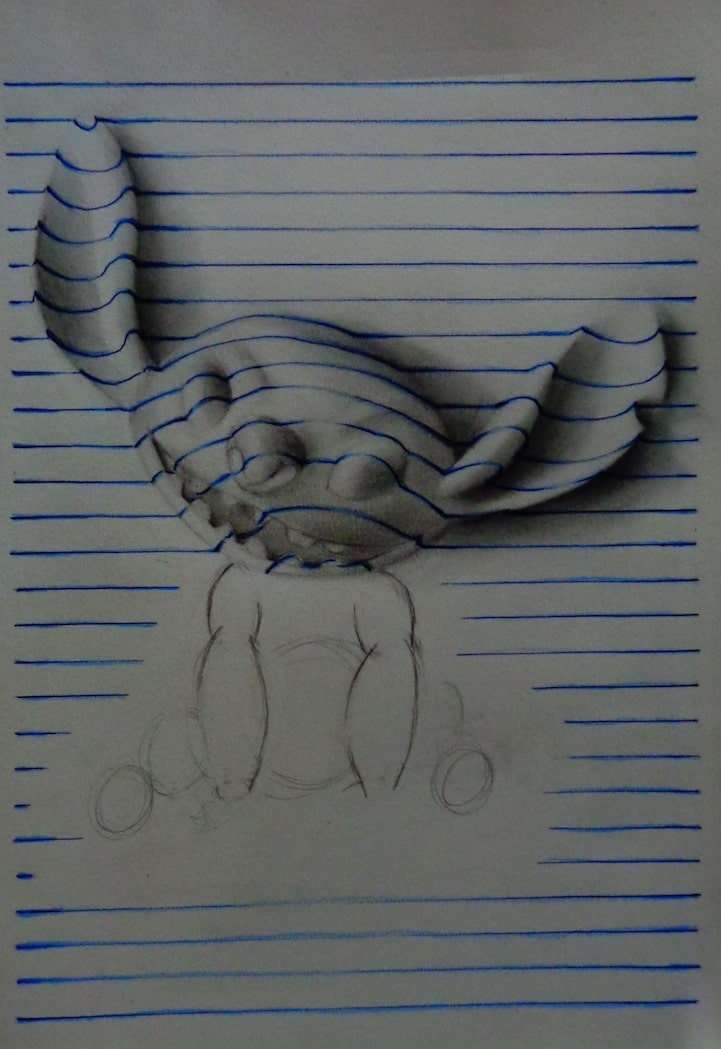 João A. Carvalho:Facebook
via [Twisted Sifter]