What would the classic fairy tales such as Snow White and Beauty and the Beast look like if they weren't conceived in the Western hemisphere? South Korean illustrator Nayoung Wooh shows us, by giving iconic characters complete makeovers and drawing them in the "manhwa" style. The beautiful, soft pictures show the familiar stories in a brand new light.
This blend of East and West features Aerial of The Little Mermaid, Alice of Alice's Adventures in Wonderland, and Snow White all wearing traditional Korean costumes and hairstyles. Also, a character like the Beast of Beauty and the Beast appears different than the animated Disney film had imagined him. Wooh instead depicts him as a majestic-looking tiger.
In addition to the fairy tales, Elsa from the popular movie Frozen is shown wearing a blue Korean hanbok. You can see more of Wooh's handiwork via her Twitter, where she's known as @Obsidian.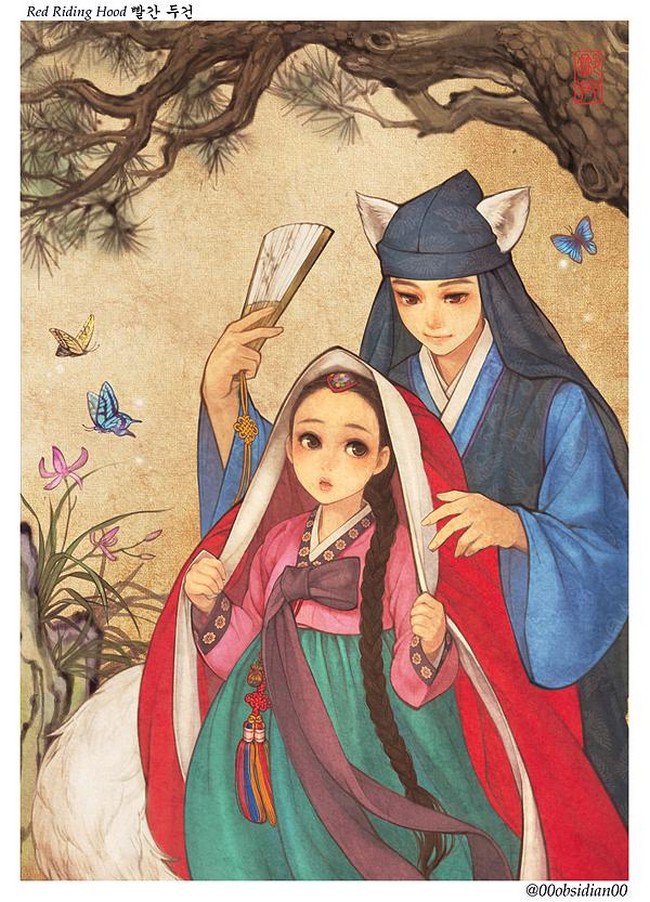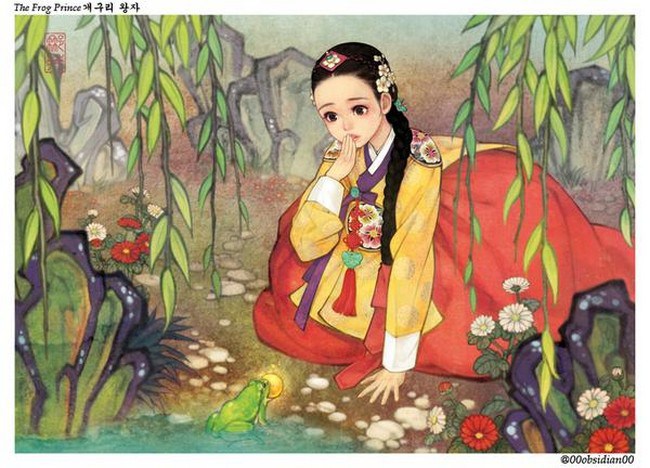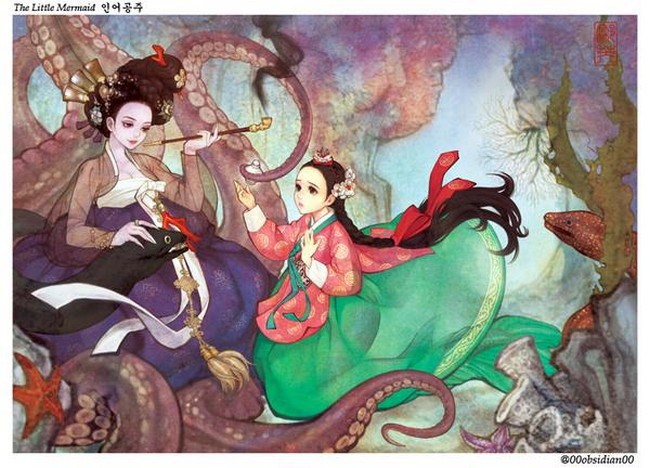 Nayoung Wooh blog and Twitter
via [Bored Panda, DesignTAXI, and Rocket News 24]