While many publishers are embracing the digital world, others are campaigning to keep print alive. When it comes to reading articles and features, many readers still prefer the tangible experience of flipping through glossy pages. There is something special about sitting down with a cup of coffee and holding a magazine in your hands—not to mention that a magazine subscription gives us a welcome break from our screens and something to look forward to in the mail!
In the art world, there are plenty of publications that favor print over digital; some magazines have been going strong for several decades. So if you are looking to keep up on culture news, gain inspiration, and discover new artist projects, there are plenty of publications to choose from. In this list, we've included both long-established as well as new independent publishers to give you a broad range of magazines to choose from. So, if you're looking for art-focused reading material, check out some of the best art magazine subscriptions you can order online today.
Art in America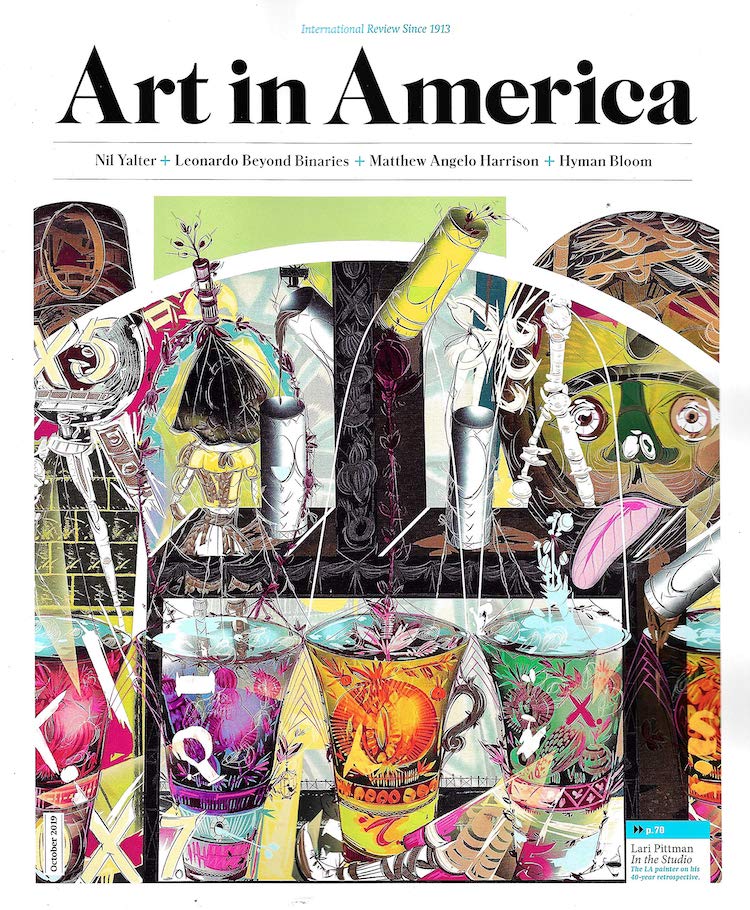 Founded in 1913, Art in America is one of the oldest and most well-known art magazines. It reports on the art, people, issues, trends, and events shaping the American and international art world. A subscription to the monthly magazine includes a bonus issue—the ARTnews Top 200 Collectors issue. Find out more here, where you can subscribe to either one or two years of magazines that will arrive straight to your doorstep.
Beautiful Bizarre Magazine
Beautiful Bizarre is the freshest contemporary art magazine for artists, designers, enthusiasts, collectors, and curators. This carefully curated and beautifully published quarterly contemporary art magazine showcases the work of emerging and mid-career artists, photographers, and wearable art designers from Australia and around the world.
Available worldwide with a total reach in the millions and a truly engaged audience, Beautiful Bizarre Magazine is uniquely tailored to promote artists, designers, makers, original and print galleries, artistic supplies manufacturers and retail outlets, cultural event promoters, arts colleges and universities, and producers or distributors of unique and beautiful goods. You can purchase a 12 or 24-month subscription here.
Apollo
Founded in 1925, Apollo is one of the world's oldest and most respected magazines on the visual arts. Published monthly, it covers everything from art news and debates to the work and lives of inspiring artists—both past and present. It also features exclusive interviews with some of the greatest collectors and creatives. Subscribe here to start receiving one magazine a month. The best part? You also get access to the Apollo digital app!
Beneficial Shock!
Beneficial Shock! is an annual magazine for film lovers and illustration enthusiasts that champions progressive thinking. Each issue follows a theme (such as "the mind" and "war and peace") and visually presents ideas in humorous and unconventional ways. You can buy magazines here.
Hi-Fructose
Hi-Fructose is a quarterly printed art magazine that was founded by artists Attaboy and Annie Owens in 2005. The popular publication is beautifully designed and covers the contemporary art world. They focus on emerging as well as distinguished artists with a spotlight on the weird and wonderful. Subscribe here.
Aesthetica
Aesthetica explores the best in international contemporary art, design, photography, film, music, and performance with in-depth features. You can choose between a print or digital subscription. Aesthetica often has sales on subscriptions and is currently offering a free tote bag to new subscribers. Check it out here.
Eyeyah
With the belief that children are "visual learners," Singapore-based Eyeyah magazine aims to encourage creativity in children. The vibrant publication features eye-catching illustrations, puzzles, and activities that introduce kids to contemporary creativity while teaching them about important social issues such as global warming. Buy your copies here.
Juxtapoz
Juxtapoz magazine celebrates the underground contemporary art world, specifically highlighting street art, graffiti, and illustration. The first issue was published in 1994 by a group of artists and art collectors who wanted to share their affinity with Southern California pop culture and freedom from the conventions of the "established" New York City art world. Today, it continues to give a voice to a broad range of alternative genres. Subscribe here.
Graffiti Art Magazine
This bimonthly magazine, published in French and English, is focused on urban contemporary art. With features on leading street artists, it fills a unique niche in the contemporary art magazine world. Graffiti Art Magazine has interviews, book reviews, and exhibition listings that will appeal to anyone interested in urban art not featured in classic art magazines. Once a year, they also publish the Urban Contemporary Art Guide. Subscribe here.
The Art Newspaper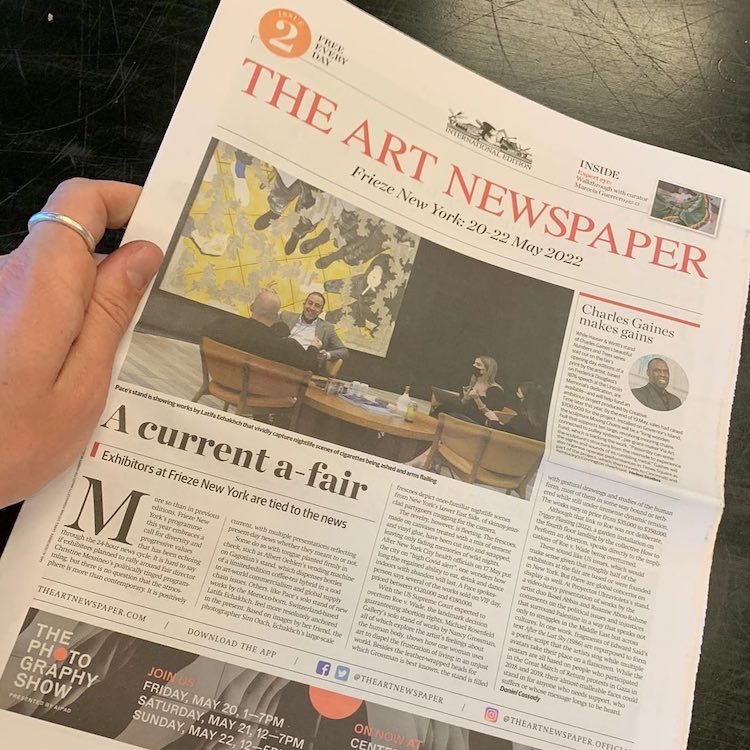 Keep up with the international art world with The Art Newspaper. Since 1990, it has been covering global art events and industry news. It also publishes exhibition reviews and expert commentary by major players in the art scene, such as former directors of major art museums. Purchase digital and print subscriptions here.
PleinAir Magazine
This bi-monthly art magazine focuses on landscape paintings by historical and contemporary artists, art collections, events, and the process of creating plein air paintings. Geared toward practicing artists, the magazine includes expert insight and advice from top painters with step-by-step painting demonstrations and techniques. PleinAir Magazine offers both digital and print subscriptions.
This article has been edited and updated.
Related Articles:
569 Free Art Books From Metropolitan Museum of Art Collection Now Available Online
10 Art Books That Will Nourish Your Creative Soul This Month
250+ Free Art Books You Can Get on Getty Museum's Virtual Library