When you know how to sew, the DIY world of clothing seems ripe with possibilities. You can do things like repair tattered garments or tailor them to your exact measurements. But for visionaries like Sarah Tyau, this is just the beginning. The mom of three can take any frumpy thrift store dress or shirt and transform it into a stylish ensemble. Her knack for refashioning clothes is awe-inspiring; they look like items you'd find in a department store.
No piece of clothing is too challenging for Tyau. She's willing to work with any type of garment—from wedding dresses to wool coats—and imagine new ways to wear them. Often, it's in a totally different way. The wool coat, for instance, was transformed from shapeless outerwear into an overall-style dress. She incorporated the buttons from the coat as cute accents down the front of the garment, and then used the sleeves as a belt to cinch the waist and give it an hourglass silhouette.
Tyau uses her skills to keep her young kids stylish, too. Taking oversized button-down shirts and t-shirts, she sews cute dresses for her girls. Going beyond your standard fashions, these upcycled creations include technically-difficult additions like ruffled sleeves and structured shoulder constructions.
If you're eager to try your hand at refashioning clothes, Tyau will show you how. Her newly-launched Youtube channel demonstrates her process for producing her fashionable frocks.
DIY mom Sarah Tyau has a knack for refashioning clothes.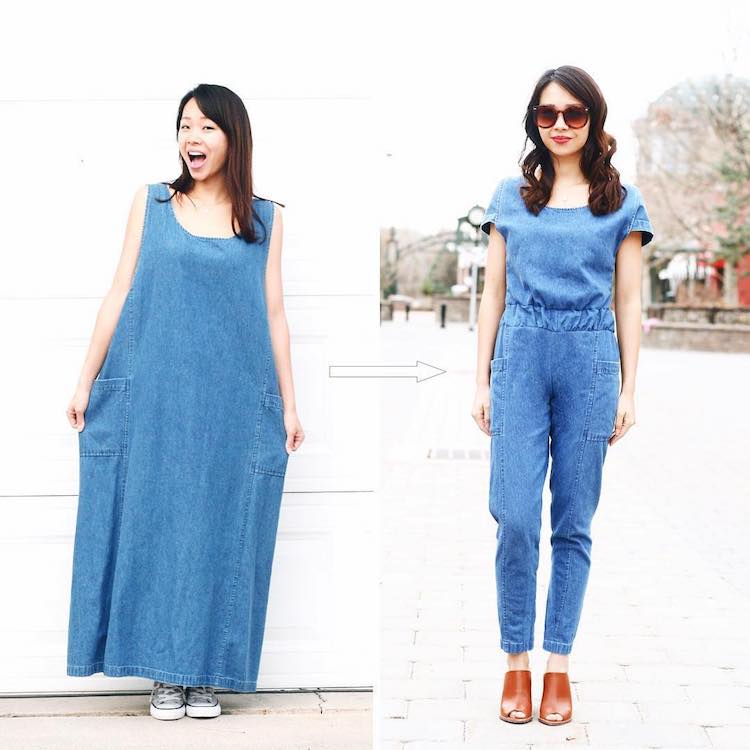 Using her sewing skills, she upcycles frumpy garments into stylish ones.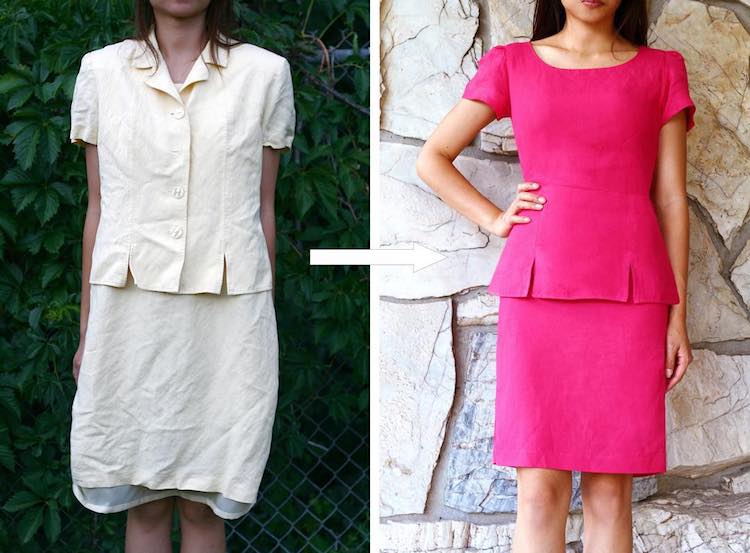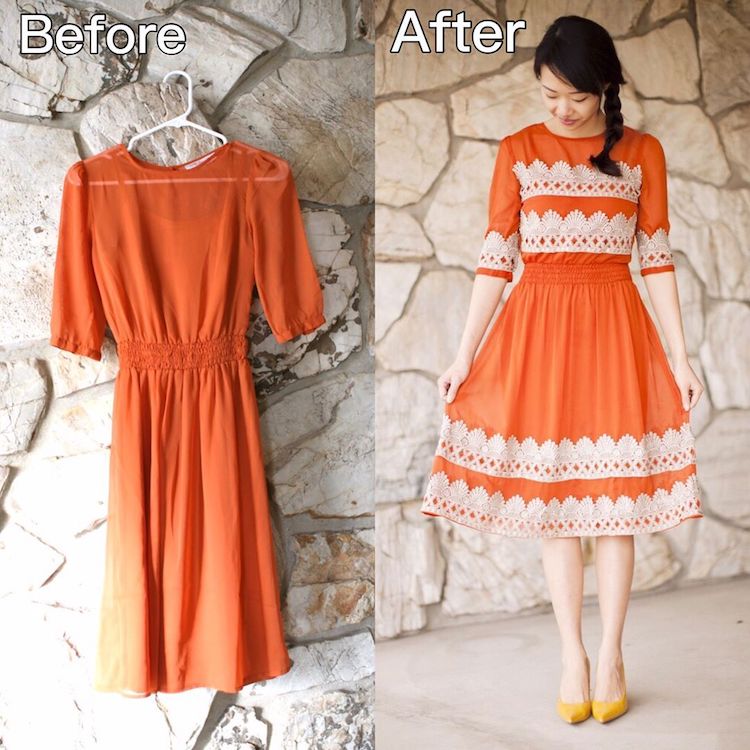 She doesn't keep her talents all to herself, either. Tyau also turns adult-sized shirts into cute kids' clothing.
Watch Tyau create a fashionable overall dress out of a plaid wool coat:
Sarah Tyau: Website | Instagram | Facebook | Youtube
All images via Sarah Tyau.