Sculptor Rubin Eynon creates unforgettable public artwork using a variety of mediums—from wood and stone to iron and bronze. His recent work, Gallos, was installed in April 2016, overlooking the Atlantic Ocean on the cliffs of Tintagel. The stately 8-foot-high bronze sculpture was not only inspired by the legend of King Arthur, but also Tintagel Castle's history.
Commissioned by English Heritage, the public sculpture is not without controversy. Tintagel, a village in Cornwall, is known as the legendary site of King Arthur's conception, a fact that has been used to draw tourists into the small haven. In promoting the area, English Heritage has been accused by locals of "Disneyfication," forsaking its rich Cornish history in favor of the mythical tale. The issues kicked off when the organization had an artist carve the face of Merlin into a rock face and has continued since.
For this reason, Eynon and English Heritage are careful to state that the imposing sculpture speaks to Tintagel's overall royal past, and not specifically King Arthur. "There was a culture of feasting here, which suggests that the people who lived here were very powerful and had connections with the late Roman and Byzantine empire," explains English Heritage head curator Jeremy Ashbee, "I think it's appropriate to speak of kings."
Hauling the mammoth sculpture up to the cliff was no easy feat. In fact, Gallos—which is the Cornish word for power—had to be flown in by helicopter and then carefully placed down into its permanent position. Behind the scenes images capture the incredible process of creating this contemporary bronze masterpiece.
This 8-foot bronze sculpture stands on the cliffs of the Cornish coastal village Tintagel, the legendary conception site of King Arthur.
The public sculpture was flown in by helicopter for its installation.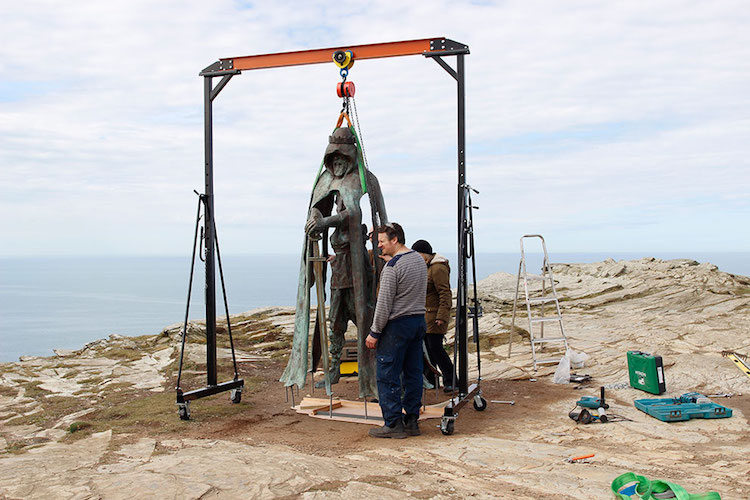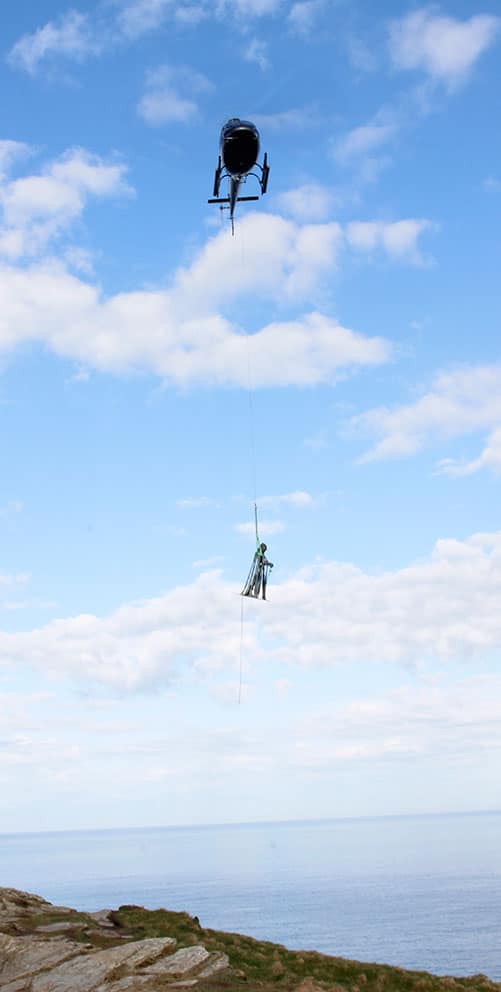 These process images show how artist Rubin Eynon cast the bronze sculpture.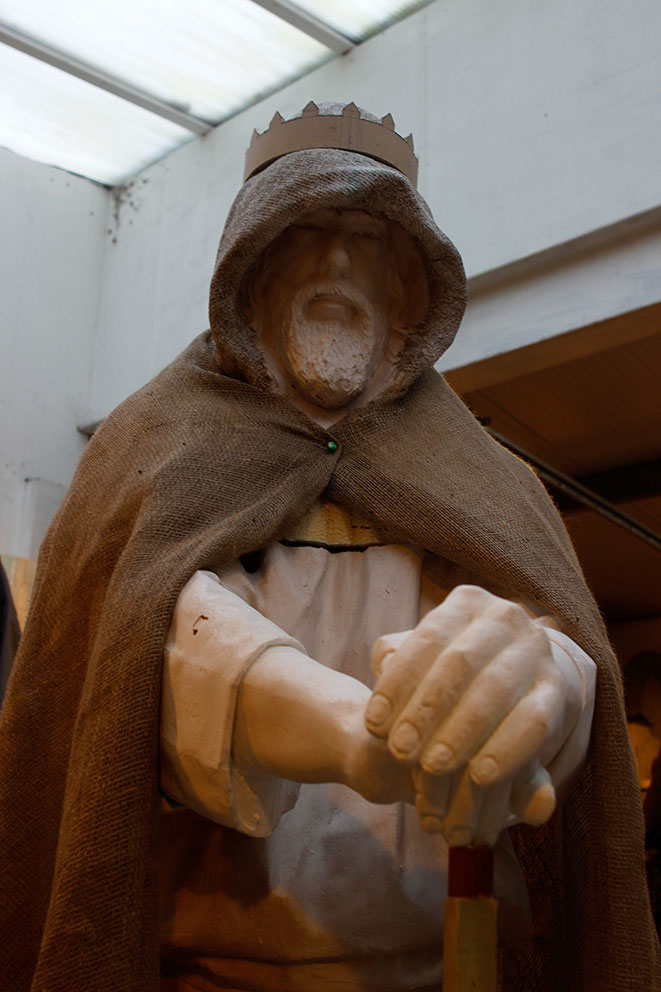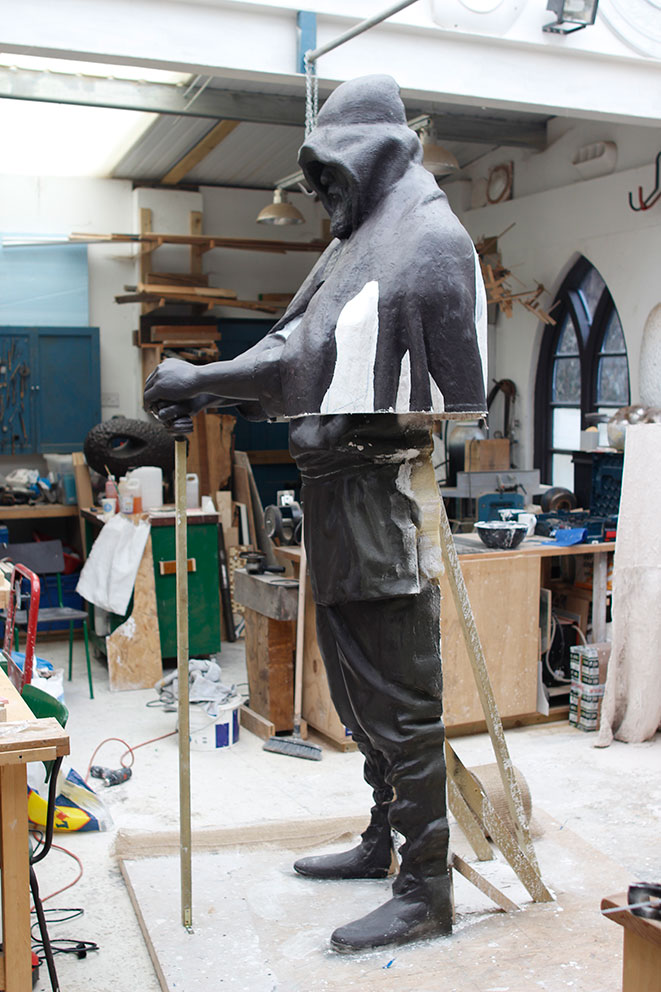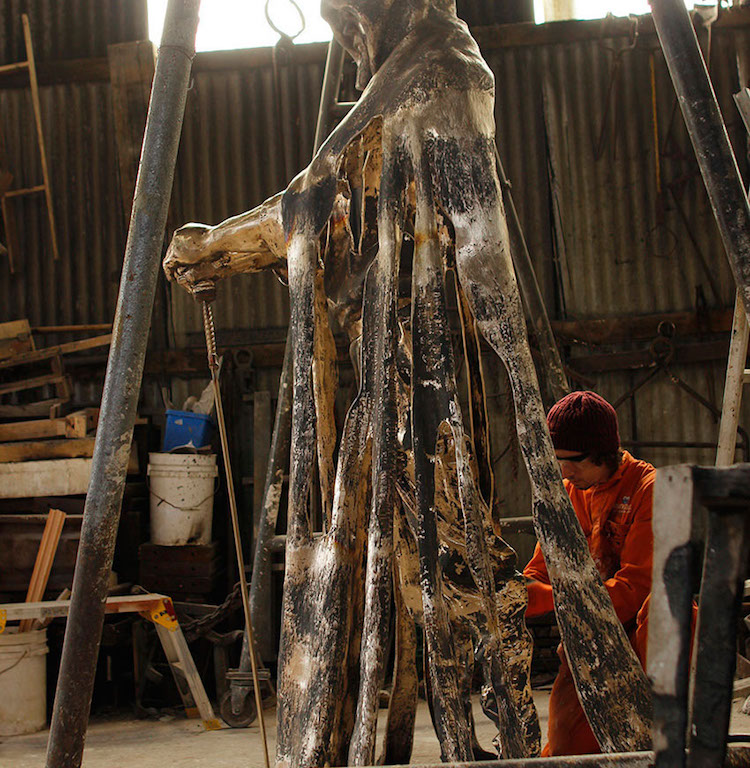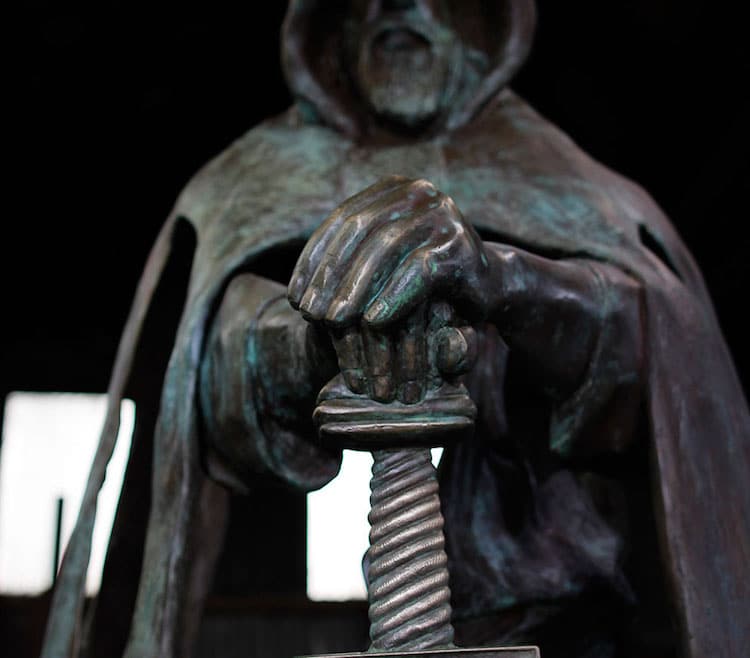 Rubin Eynon: Website
h/t: [reddit]
All images via Rubin Eynon except where noted.