"Magic Clay" by Alexander Unger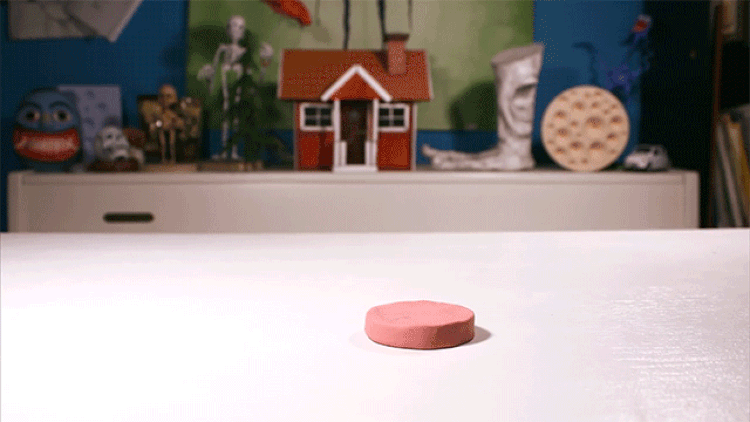 A modern master of claymation, Swedish animator and sculptor Alexander Unger (aka Guldies) creates whimsical animations that give colorful pieces of play dough a life of their own. As well as clever visuals, sound plays an important part in each of his short films. In Magic Clay, the material seemingly transforms from soft to hard with the use of sharp "clinks" and gooey "gloops."
Find more of Unger's playful animations on his YouTube channel.
"Zero" by Christopher and Christine Kezelos
Directed by Christopher Kezelos and produced by Christine Kezelos (together Zealous Creative), Zero tells the tale of an ostracized couple, both living in a world where everyone's status is marked with a number. Both born with the number "0," the characters—made from wire, silicone, and wrapped in string—are doomed to face "a life of constant battle, offering zero opportunities." However, they soon discover that determination, courage, and love can turn "nothing" into "something."
"PAPERMEALS" by yelldesign
Melbourne-based production studio yelldesign merges papercraft with food art in their ongoing series, PAPERMEALS. Each short film sees a variety of delicious meals prepared using colorful paper sculptures that dart around the screen in the team's quirky animation style.
The makers reveal, "We see a lot of designs featuring beautiful still images of food created from various materials. We had never seen a full scale recipe made completely of paper, and used this as our starting point."
Check out the "penne meatballs" video above—it almost looks good enough to eat!
"On the Other Side of the Woods" by Anu-Laura Tuttelberg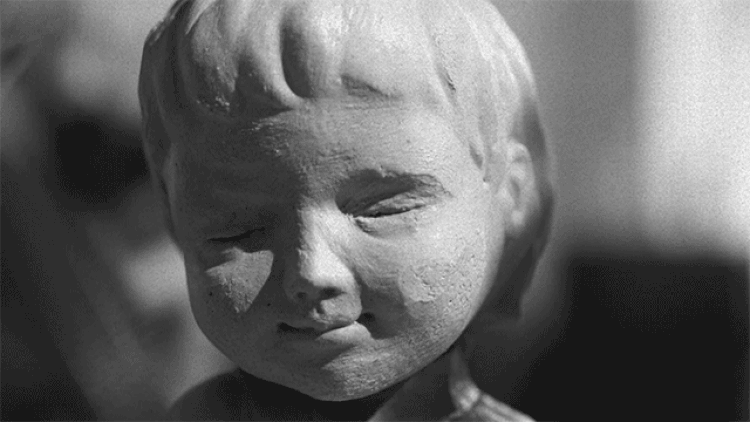 On the Other Side of the Woods was created in 2014 by Estonian animator Anu-Laura Tuttelberg. The fairytale stop motion film sees a clay model girl come to life when her maker leaves the studio room. During her adventure through the forest-like scene, she meets other strange characters made from carved wood.
Tuttelberg explains her process: "The materials for puppets were chosen to express their characteristics. The girl for example is made of moist clay to express her dynamic and free personality. She is always flowing along with any event that she comes across in life. I used real clay for making her, and asked the animator to move the surface of her body in every frame so that it is visible that she is made of soft wet clay. The technique was quite time consuming as the clay deforms easily while animating and I had to make a new puppet for each shot."
"The Ballad of Holland Island House" by Lynn Tomlinson
Animator Lynn Tomlinson tells the story of the Holland Island House—the last surviving structure on Chesapeake Bay, built in the late 1880s. While the island's inhabitants were forced to leave their homes during the 1920s due to rapidly eroding land, this Victorian home stood for decades until it finally collapsed in October 2010.
Tomlinson's stunning film was made from different colored clay painted onto glass. Just like animations of the past, every single frame was painted by hand, photographed, and put together to create the narrative.
Did you know that My Modern Met has a YouTube channel? Follow us for creative videos featuring today's top artists.
Related Articles:
Stop Motion Video Featuring 350,000 Post-it Notes
Animated GIFs 'Reconstruct' Famous Ancient Ruins Around the World
15-Year-Old Recreates Famous Movie Scenes in Amazing LEGO Stop-Motion Animation
"Sorry I'm Late", A Short Film Made In Stop Motion