Famed treehouse creator Takashi Kobayashi is the mastermind behind Kusukusu, a sprawling structure built around a towering, 300-year-old camphor tree in Atami, Japan. Officially the largest treehouse in the nation, Kusukusu is the result of collaborative work between Kobayashi and Hiroshi Nakamura of NAP Architects for the Risonare Resort.
After 3D-scanning hundreds of points on the tree, the team created a steel trellis that threads throughout the branches, forming a support system that's both architecturally sound and visually arresting. What's truly amazing is that the self-standing structure doesn't touch the tree at all, leaving it unharmed and free to grow further.
Construction on the treehouse was completed in March 2014. Now, guests of the resort can enjoy the view from up high as they explore the coffee stand, picnic area, and mezzanine of the treehouse. Visitors can also engage in athletic activities like zip-lining amongst the branches and foliage of the wooded grounds.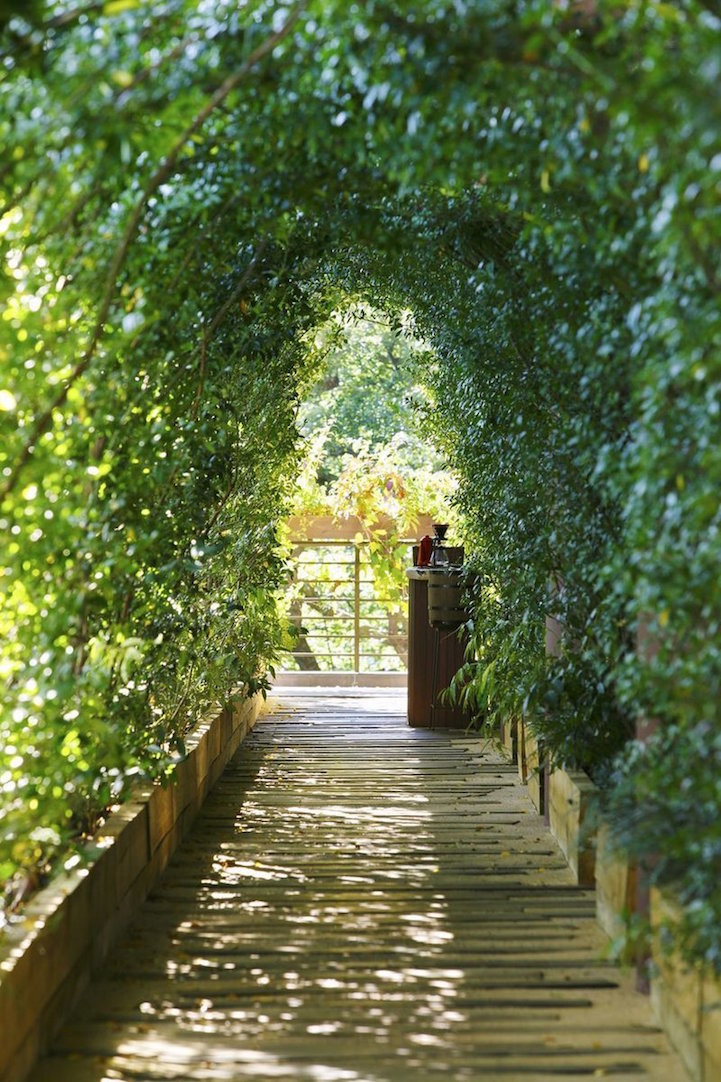 Takashi Kobayashi: Website
Kusukusu: Website
via [Spoon & Tamago]
All photos by Koji Fujii / Nacasa and Partners, Inc.