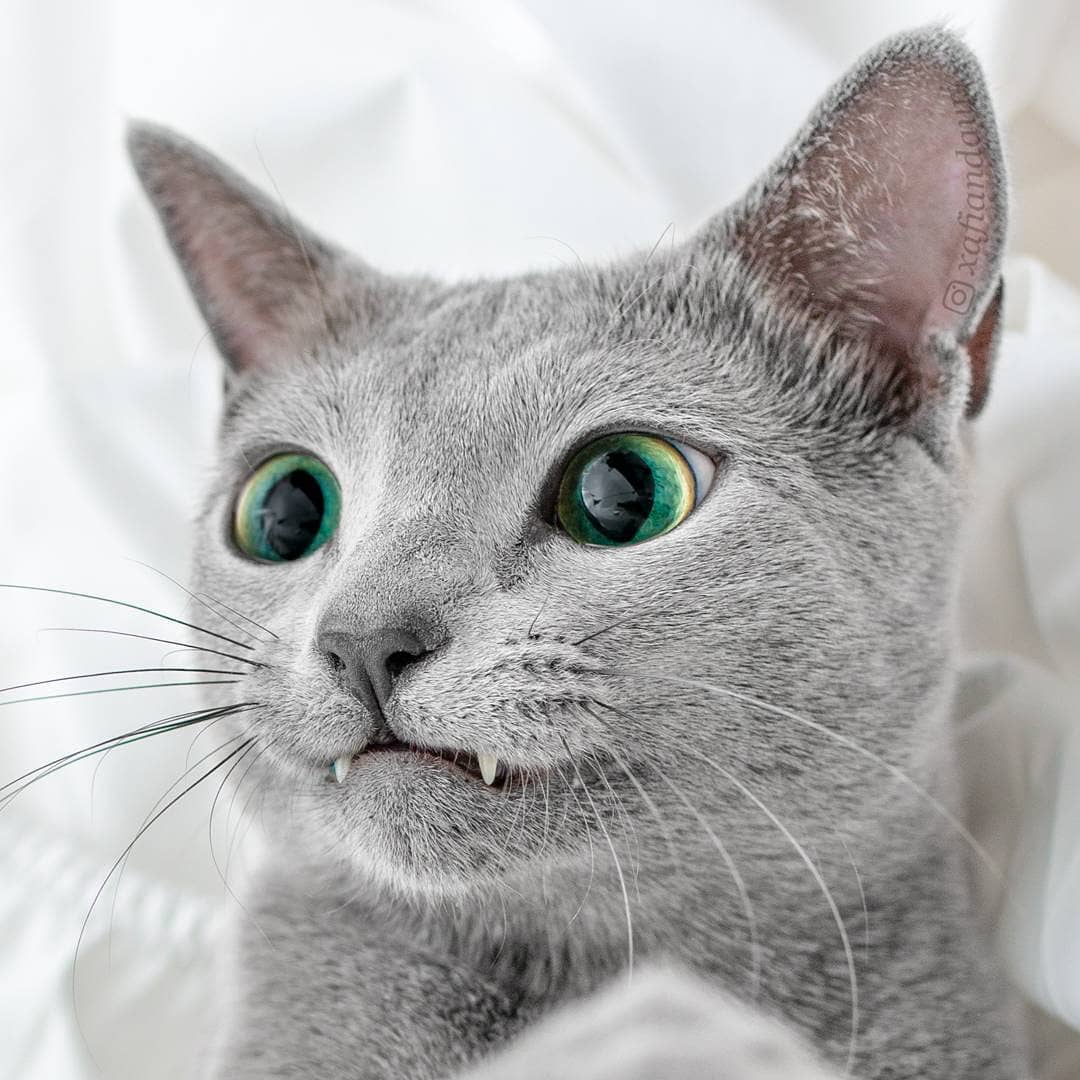 You can't help but get lost in the eyes of cat siblings Xafi and Auri. The two Russian Blue felines have bright green eyes that shine like jewels with their silver coats. This mesmerizing combination steals the focus of any photo they're in, but the duo doesn't let their beauty hide the fact that they're silly, too. The bonded pair regularly stick their tongues out for the camera or even point them at each other.
Xafi and Auri are sisters by blood, but they are different ages. Xafi was born in the spring of 2016 and Auri later that fall. When they were younger, it was easier to tell them apart, but as they have grown to the same size, it becomes more of a challenge—especially for fans of their Instagram. Their humans, Anneken and Tim, have ways of telling the difference. "Auri has a rounder face," they write, "wider ears and darker fur. Xafi has a more angular face with slightly taller ears."
In addition to their physical differences, Xafi and Auri's paw-rents write that the two cats have distinct personalities. Xafi loves to cuddle and sit on her humans' laps while they work or watch television. Auri, in contrast, has earned the nickname of "Klepto-Cat" because she likes to steal things and run away with them as well as shred toilet paper and "attack blankets and cat beds."
Scroll down for more gorgeous photos of these Russian Blue cats, and then follow Xafi and Auri's future antics on their shared Instagram.
Xafi and Auri are two Russian Blue cat sisters with mesmerizing green eyes.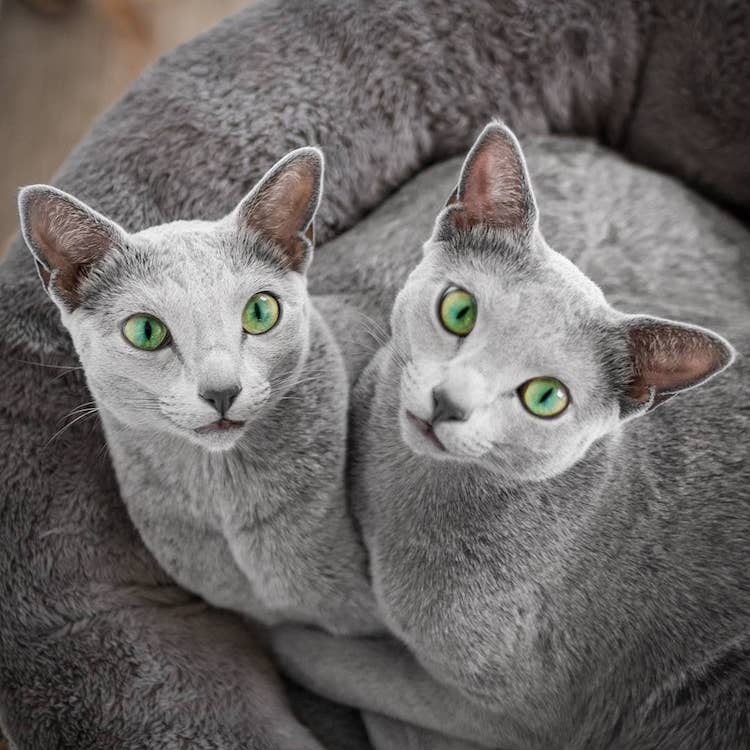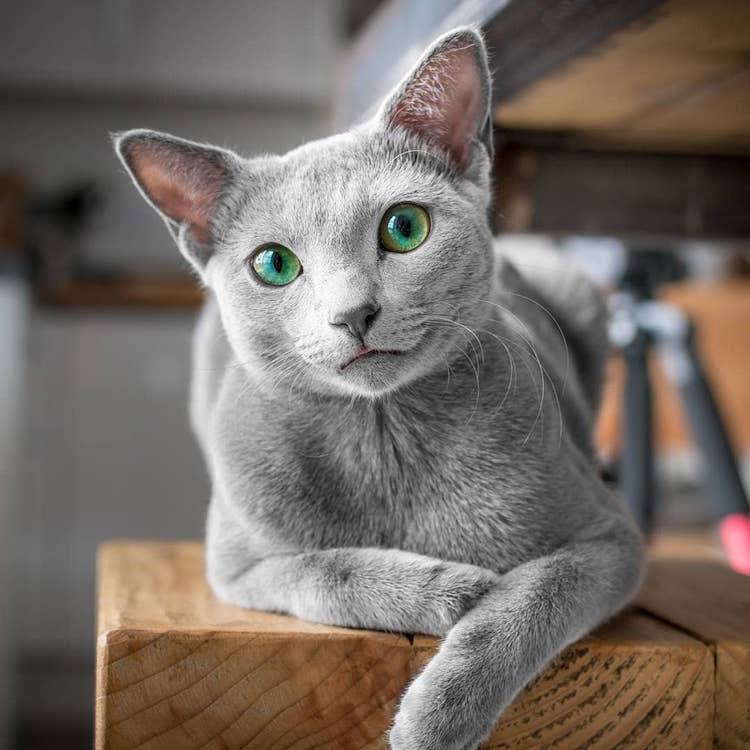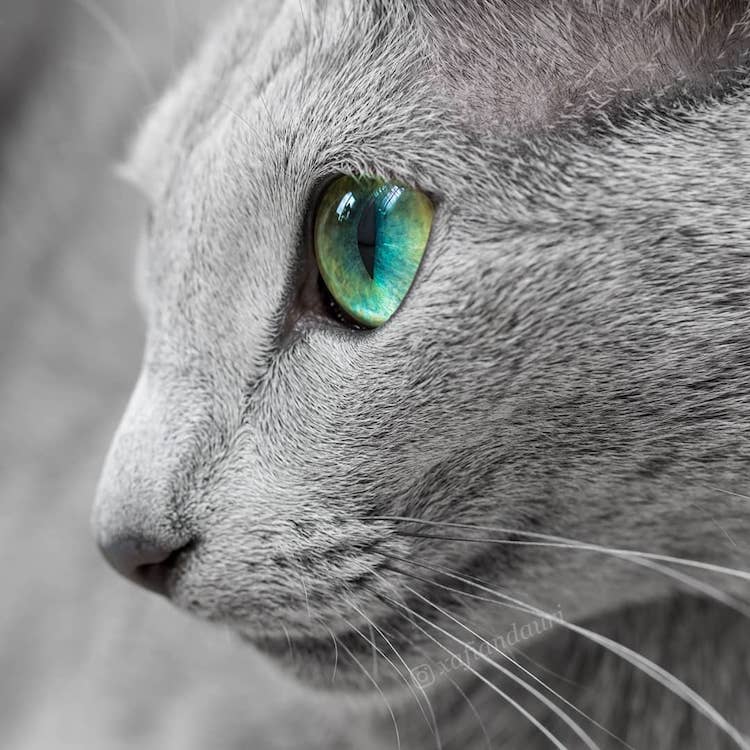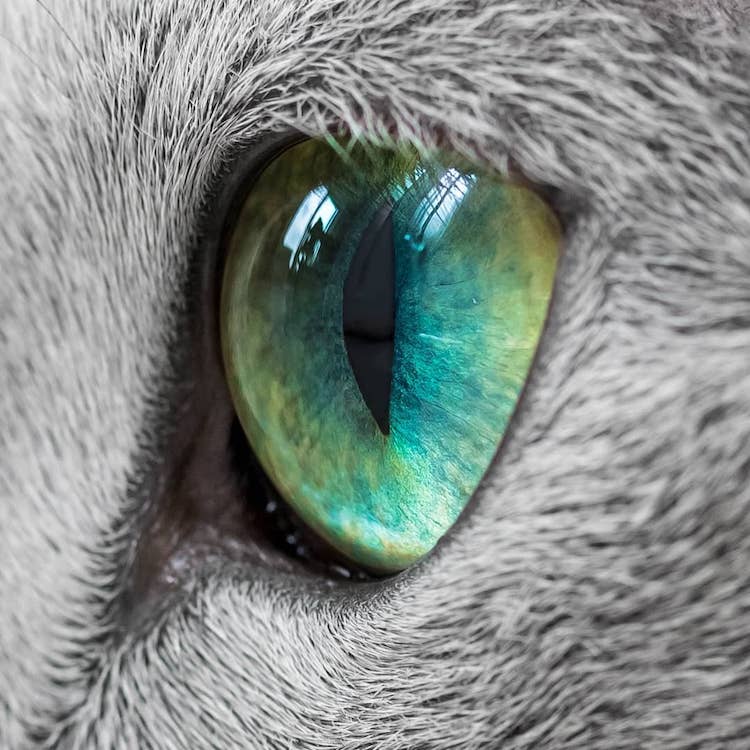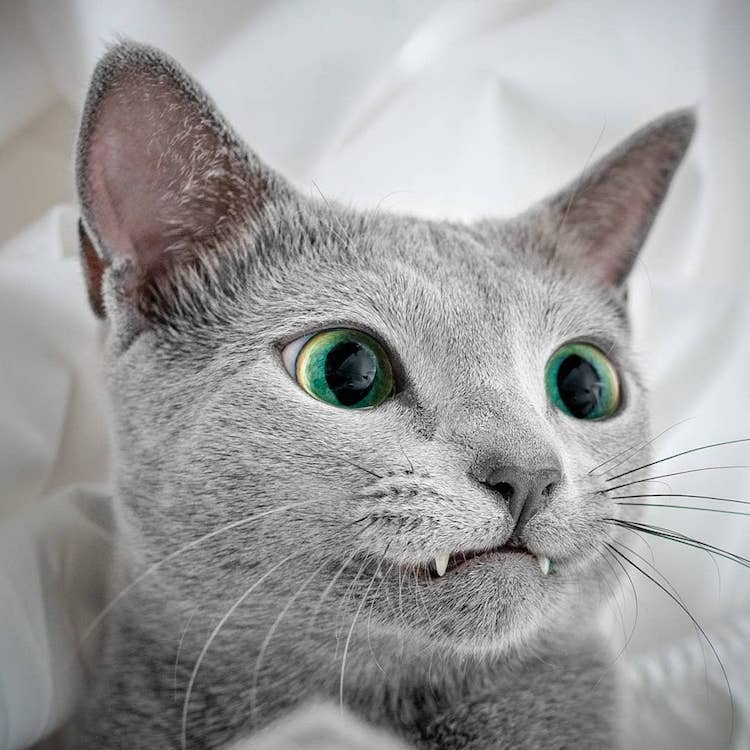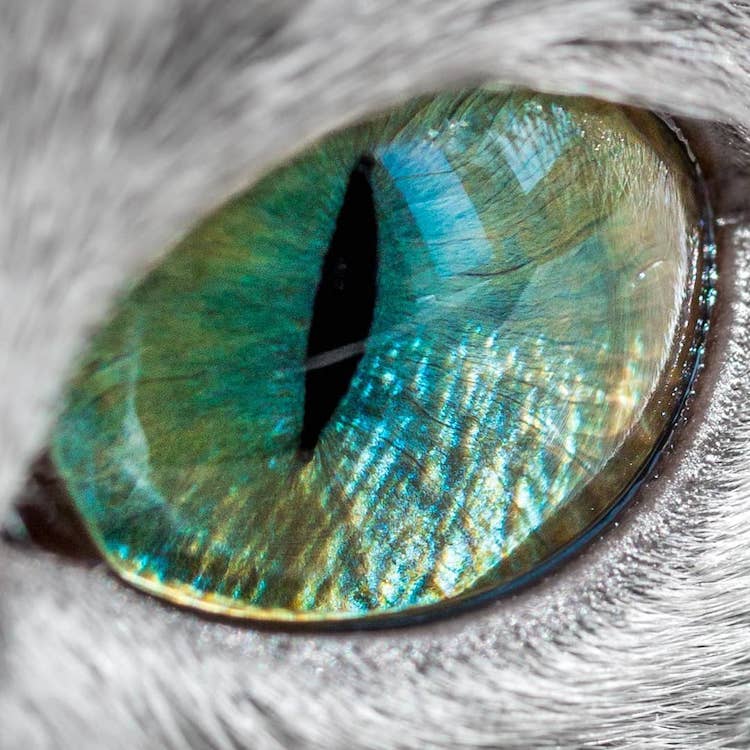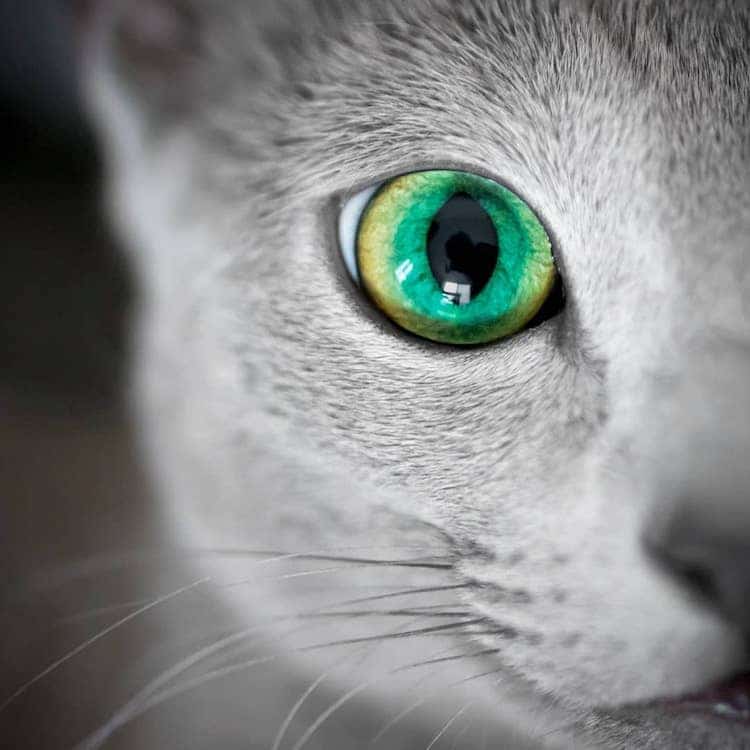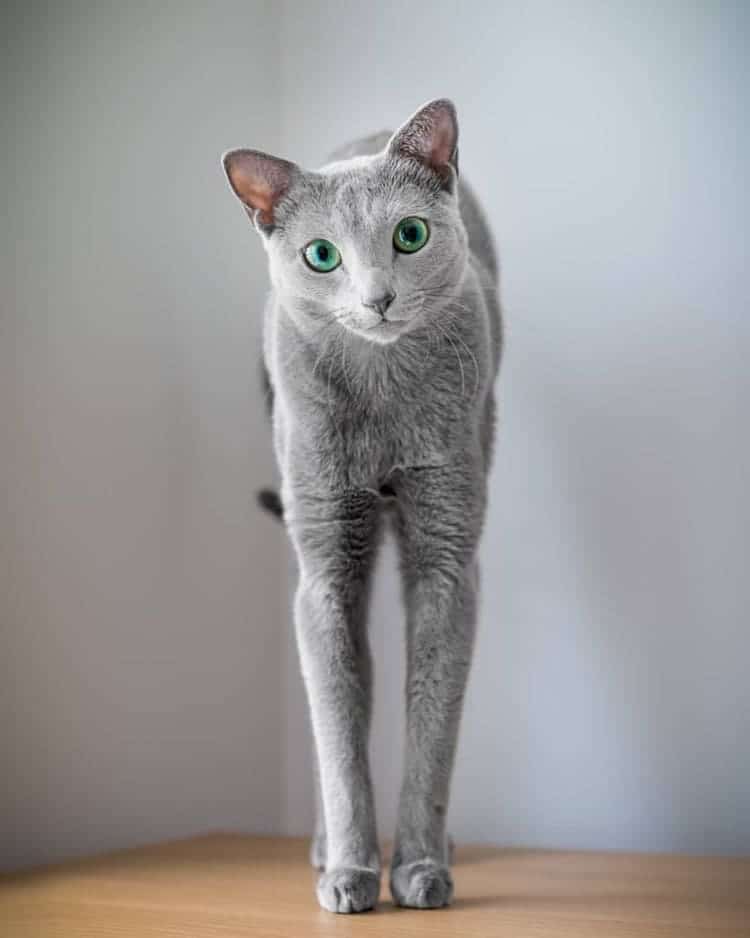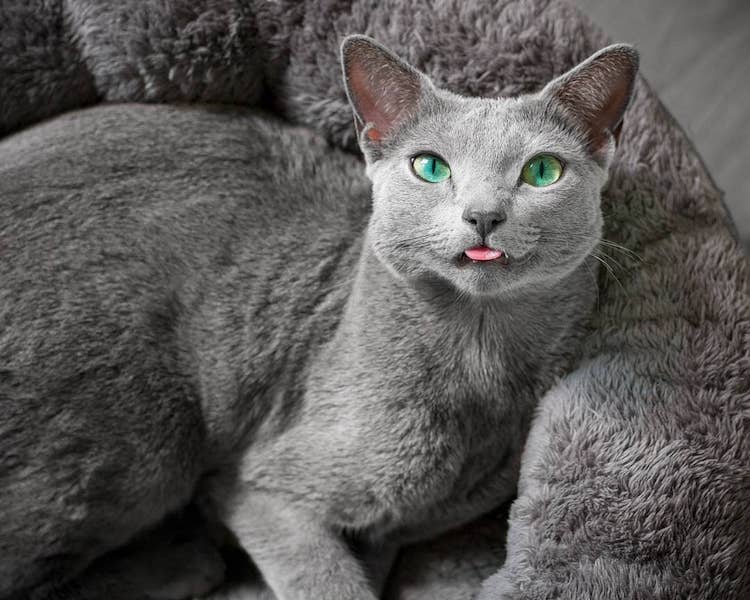 But don't let their good looks fool you—they are just as silly as other cats…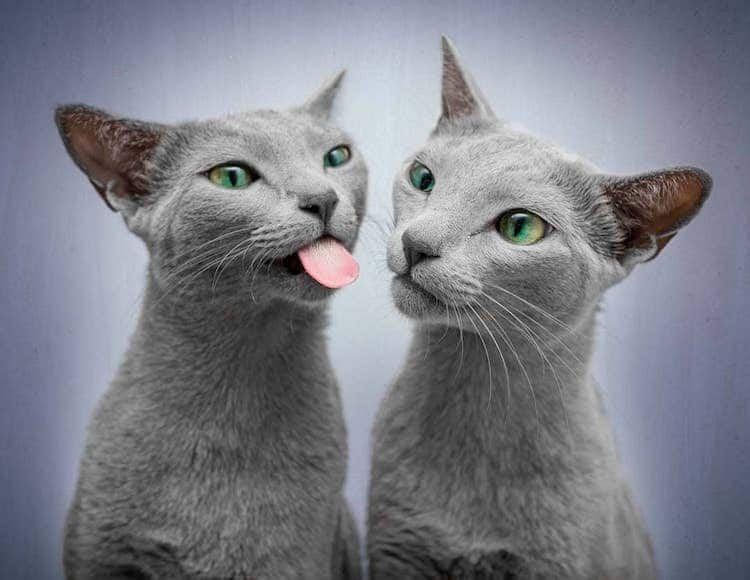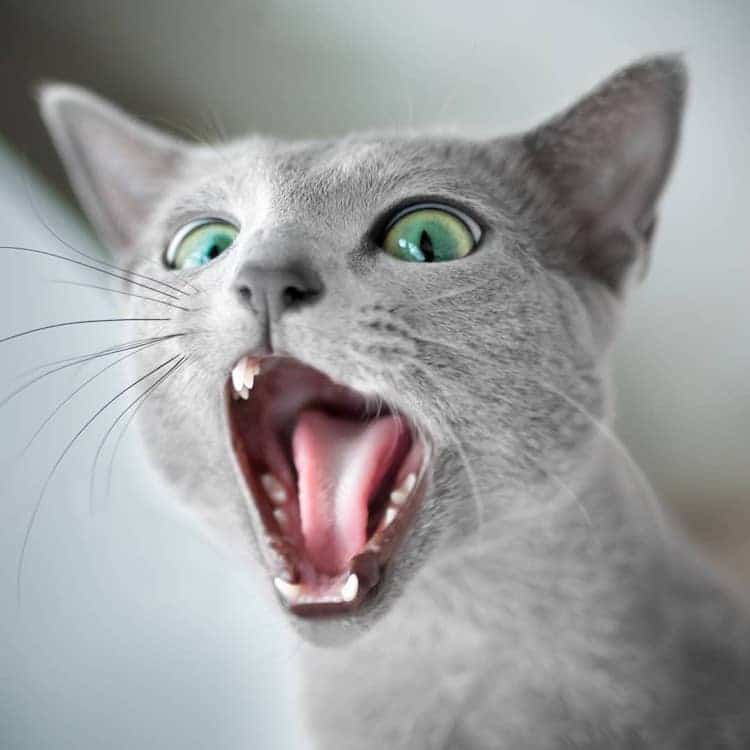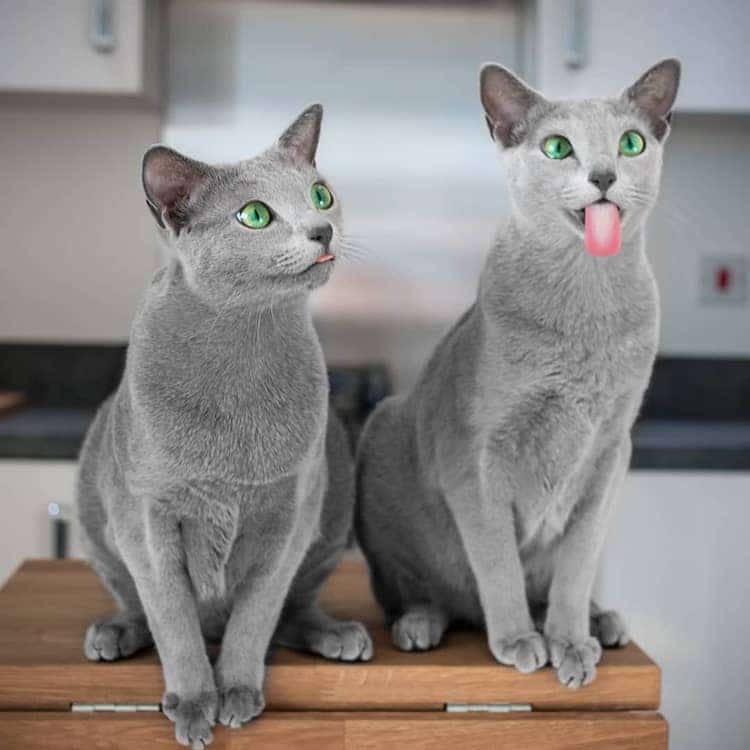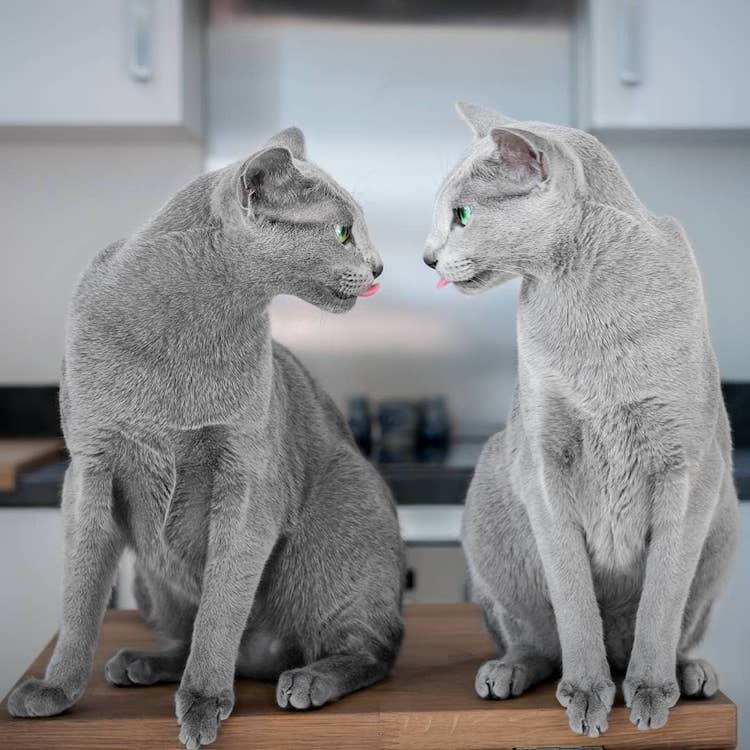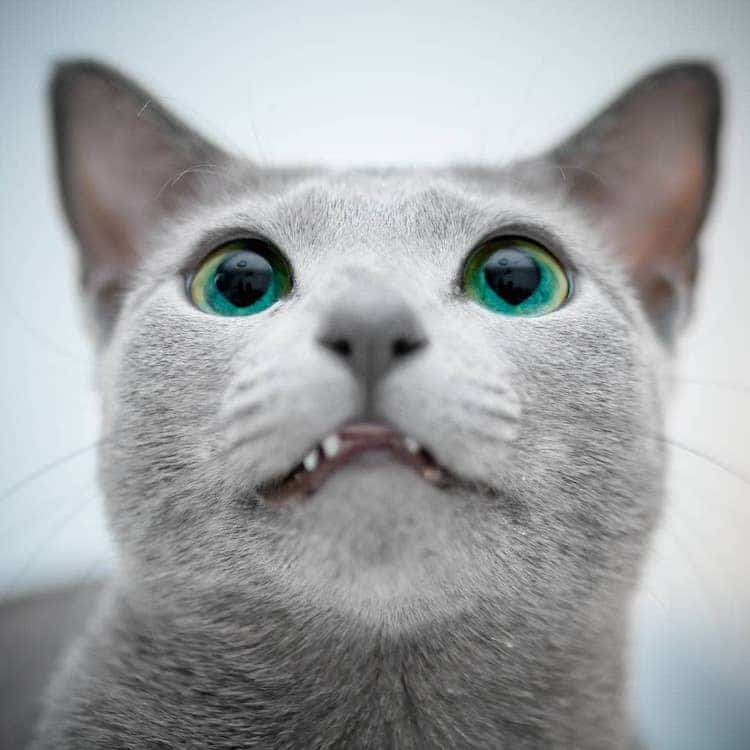 …and they can serve a fierce "Blue Steel" look, too.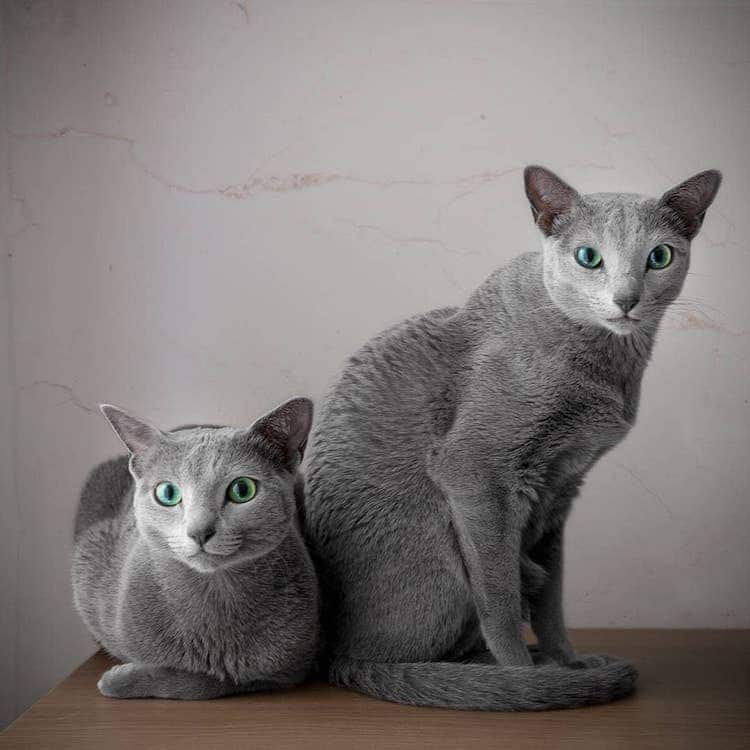 Xafi and Auri: Website | Instagram | Facebook
My Modern Met granted permission to feature photos by Anneken Prsck.
Related Articles:
Adorable Photos Reveal What Curious Cats Look Like From Below
30 Photos of Maine Coon Cats Who Look Like Majestic Gentle Giants