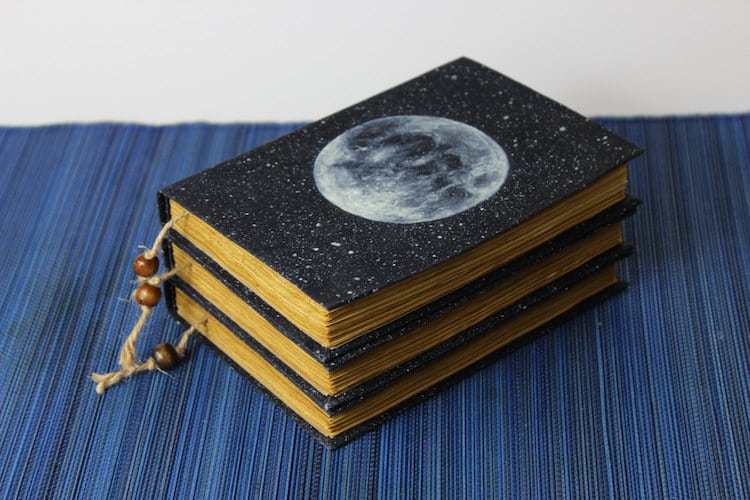 In a world that's becoming increasingly digitized, taking time to write or draw in a notebook is a fantastic way to unwind from screens. Patrycja Odzimkowska of the shop Patiak has created a beautiful way to record your thoughts and observations with her handmade batik painting journals. Using the ancient technique, she's created a collection called Cosmos, which features the swirling patterns and moons that encase hundreds of antiqued pages.
So, what is batik art? It's a wax-resist approach that's been around since at least the 4th century BC, where it was used to wrap mummies in Egypt. There, linen was soaked in wax and scratched away with a stylus. This idea evolved as way to imbue fabric with a variety of designs. First, wax is painted on selected areas to stop any dye from seeping through. Afterwards, the rest of the fabric is colored and the wax melted off. The areas with the wax applied remain free from any dye.
Batik art is just one component of Odzimkowska's journals. In addition, she dyes the paper by hand to "look older," and the pages appear yellowed with age. Despite their apparent fragility, they handle all writing utensils and work as a sketchbook for dry media.
The entire Cosmos collection is now available in the Patiak Etsy shop.
Patrycja Odzimkowska uses batik painting to decorate the cover of journals like the swirling cosmos.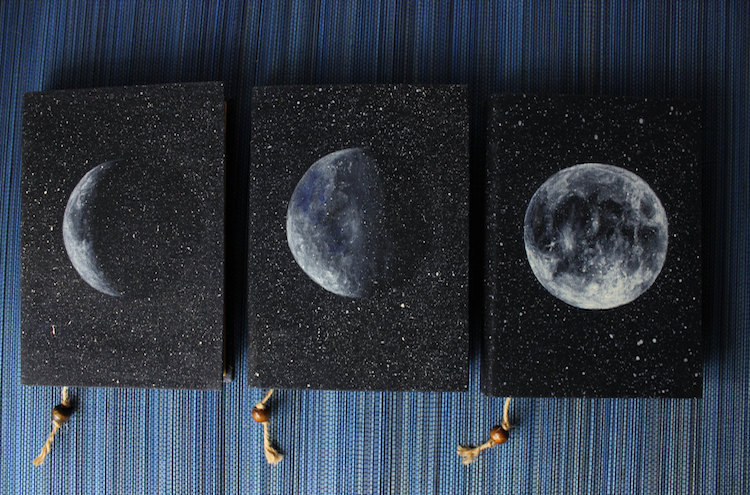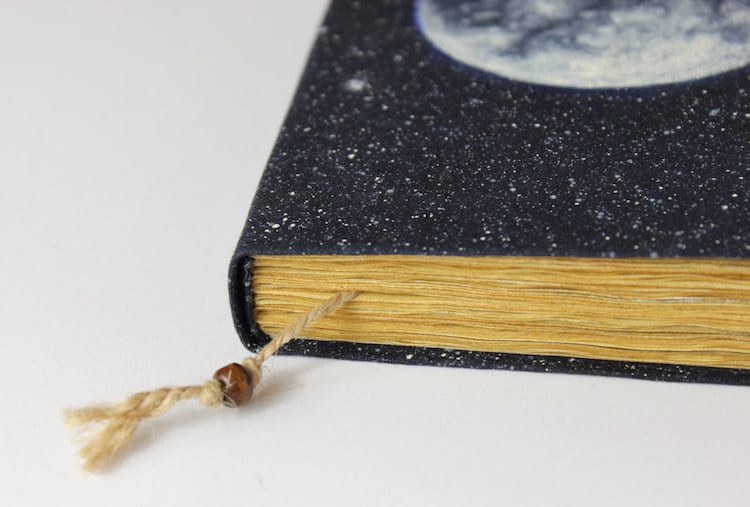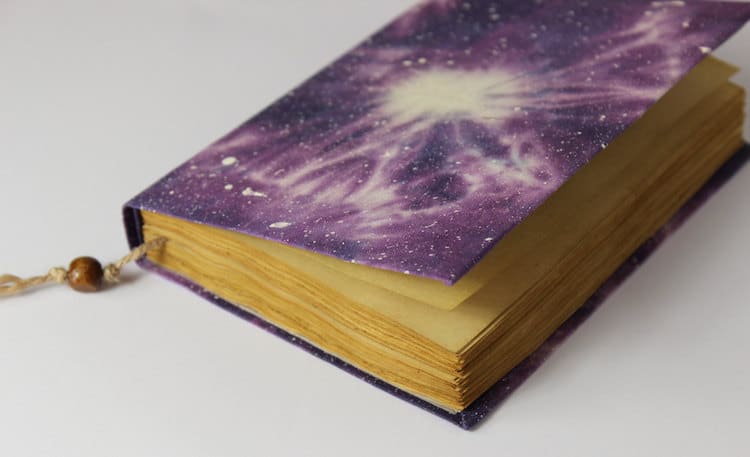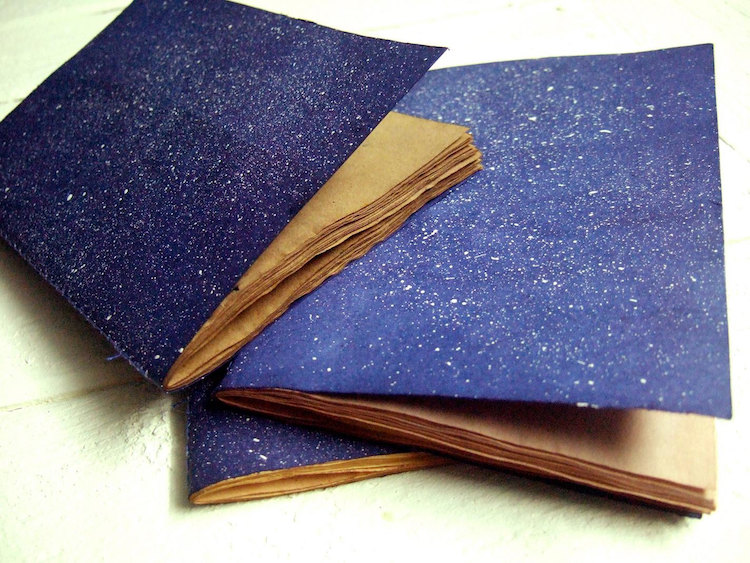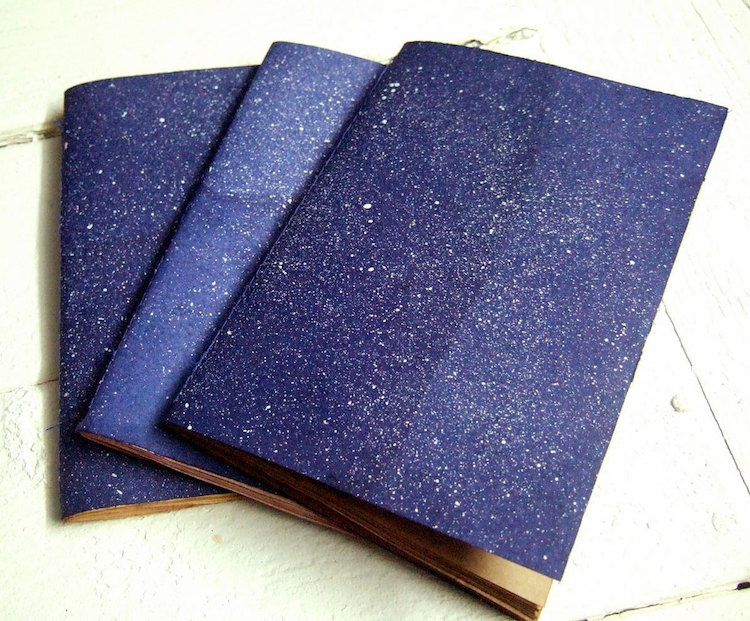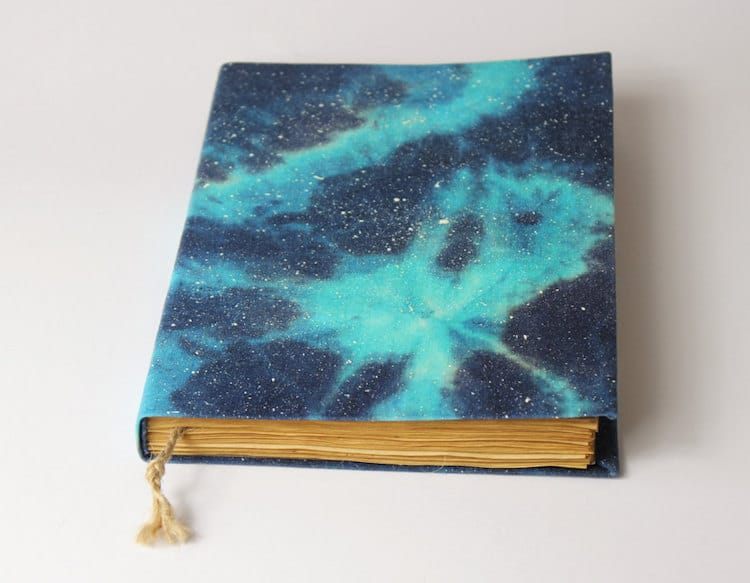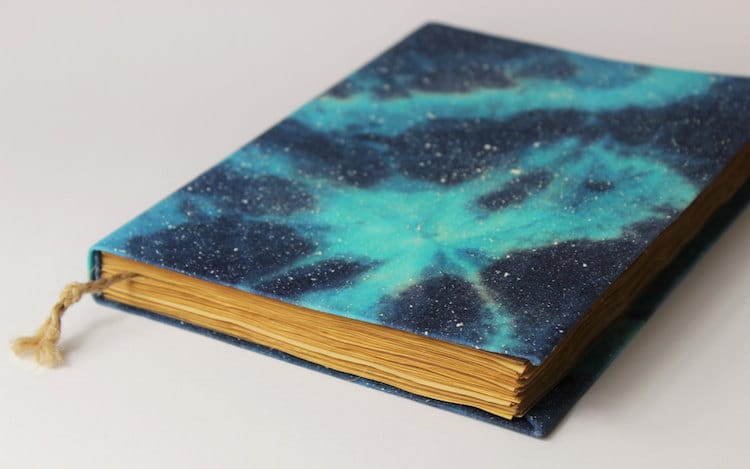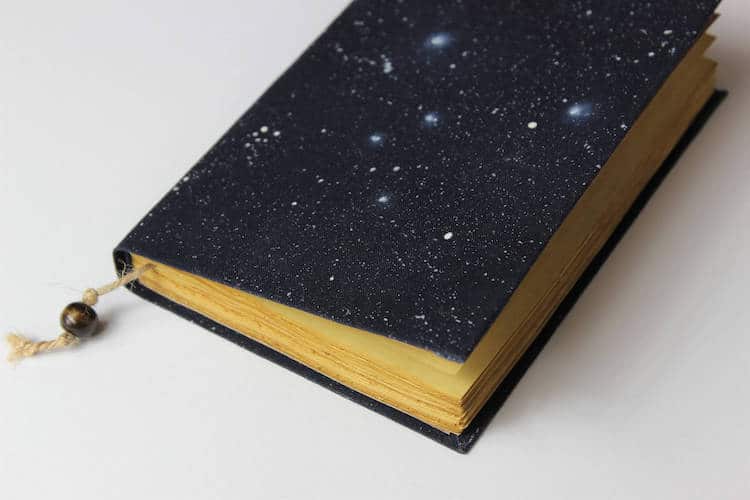 Patrycja Odzimkowska: Etsy | Facebook | Tumblr
h/t: [So Super Awesome]
All images via Patrycja Odzimkowska.