Hieronymus Bosch is one of the most intriguing painters of the Northern Renaissance. Though little is known about his life, Bosch's surreal and absurd paintings—which span the 15th and 16th centuries—are filled with incredible details that continue to influence artists today. In fact, there's even a parade of sorts, aptly called the Bosch Parade, that takes inspiration from the artist's fantastical imagination. The floating performance is acted out in a river in the Dutch artist's hometown.
The Dommel River in 's-Hertogenbosch is the stage for the Bosch Parade, which last took place in 2019. Over 25,000 spectators watched as 15 separate tableaus were used to tell a single narrative. Anyone familiar with Bosch's paintings, such as The Garden of Earthly Delights, won't be surprised by some of the crazy characters in the parade. Dressed in colorful costumes, each performer helps add to the spectacle.
Uniting each scene is a single musical composition. In fact, music was a key component of the eighth edition of the parade. All told, 35 choir members, 15 solo singers, 7 brass players, 8 percussionists, and an electric guitar player helped bring the parade to life. There was even a floating grand piano incorporated into the tableau. These musicians were just some of the 250 people who helped delight the crowd by paying homage to Hieronymus Bosch.
"This floating, poetic parade of artworks portrays a universal tale of power and counterforce, battle and rapprochement, chaos and hope," the organizers write. "From the chaos after the battle, a new order has to emerge. Eventually, old opposites will form the foundation for new hope in this storyline filled with symbolism and fantasy – as it is in Jheronimus [Hieronymus] Bosch's works."
If this floating parade has piqued your interest, you have time to book your travel plans. The next Bosch Parade will take place from June 17 to June 20, 2021 in 's-Hertogenbosch, Netherlands.
The Bosch Parade celebrates the surreal and symbolic artwork of Dutch painter Hieronymus Bosch.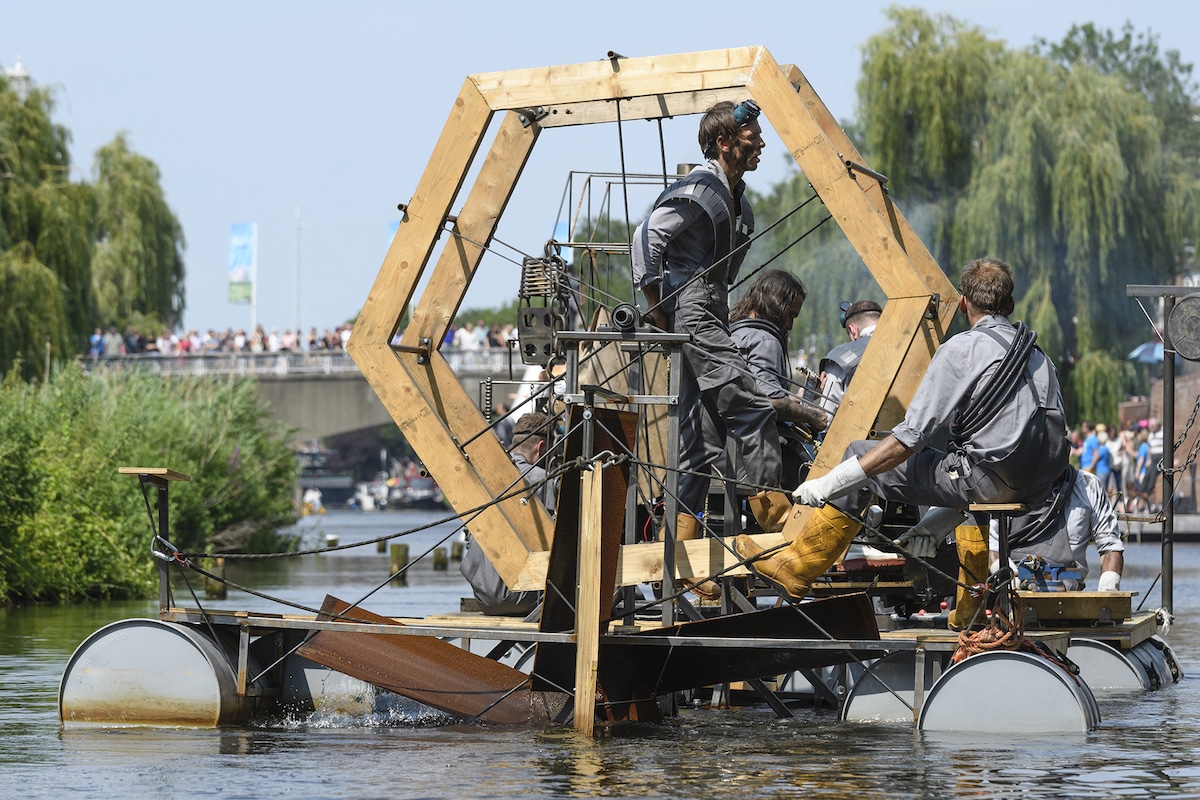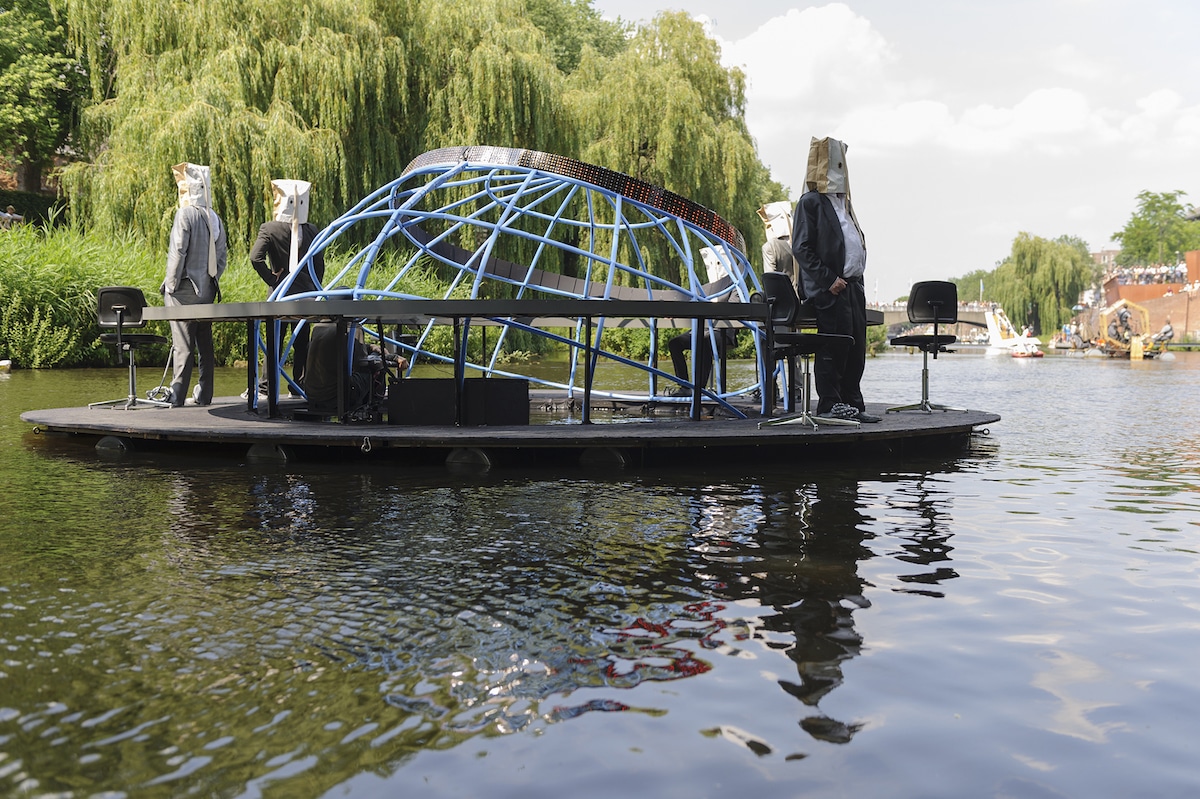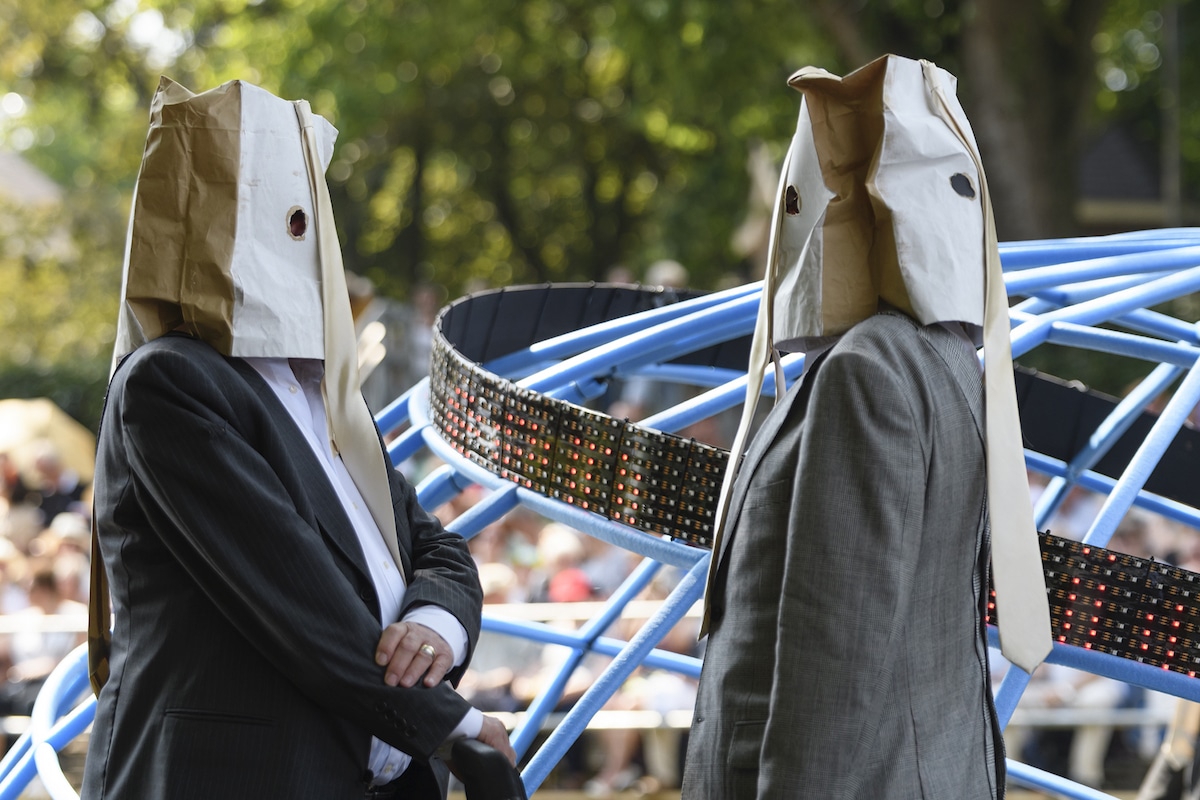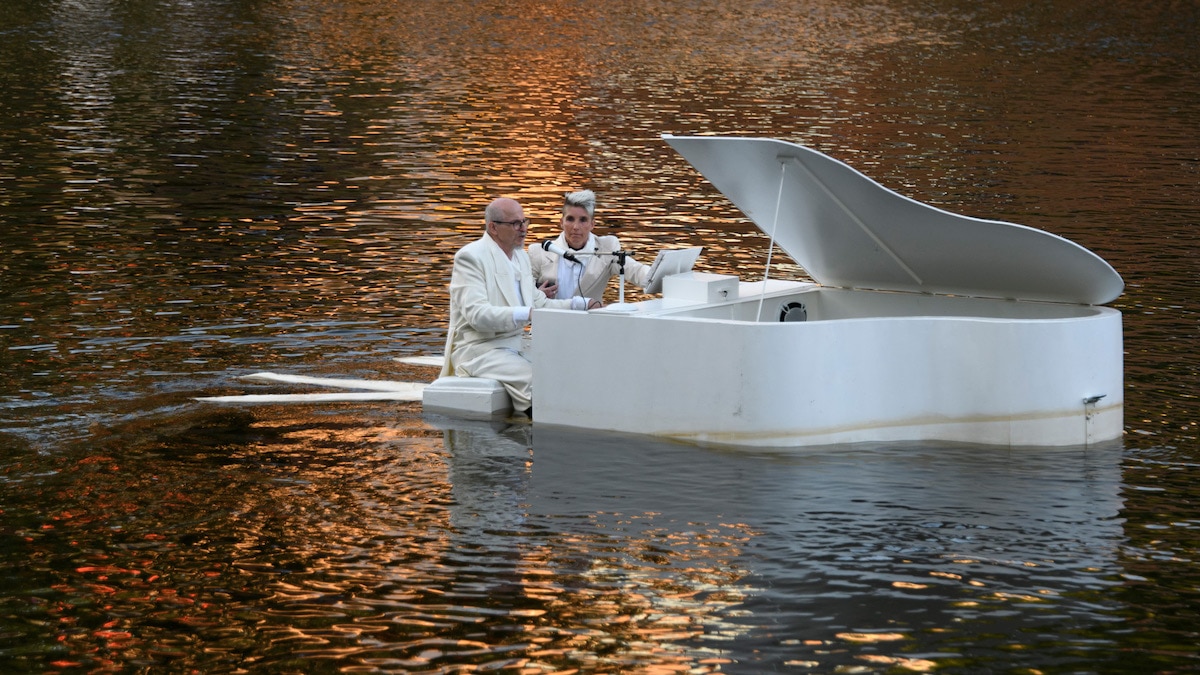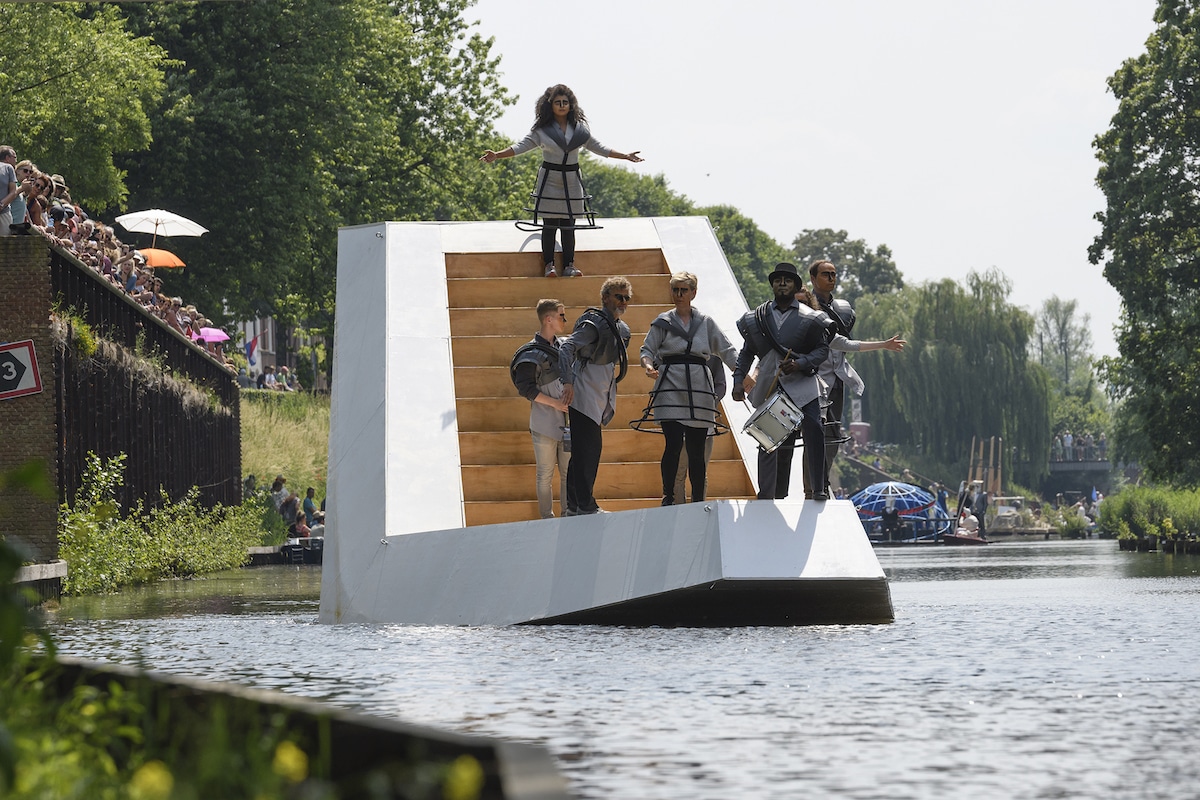 Fifteen floating tableaus take inspiration from the artwork of the Northern Renaissance painter.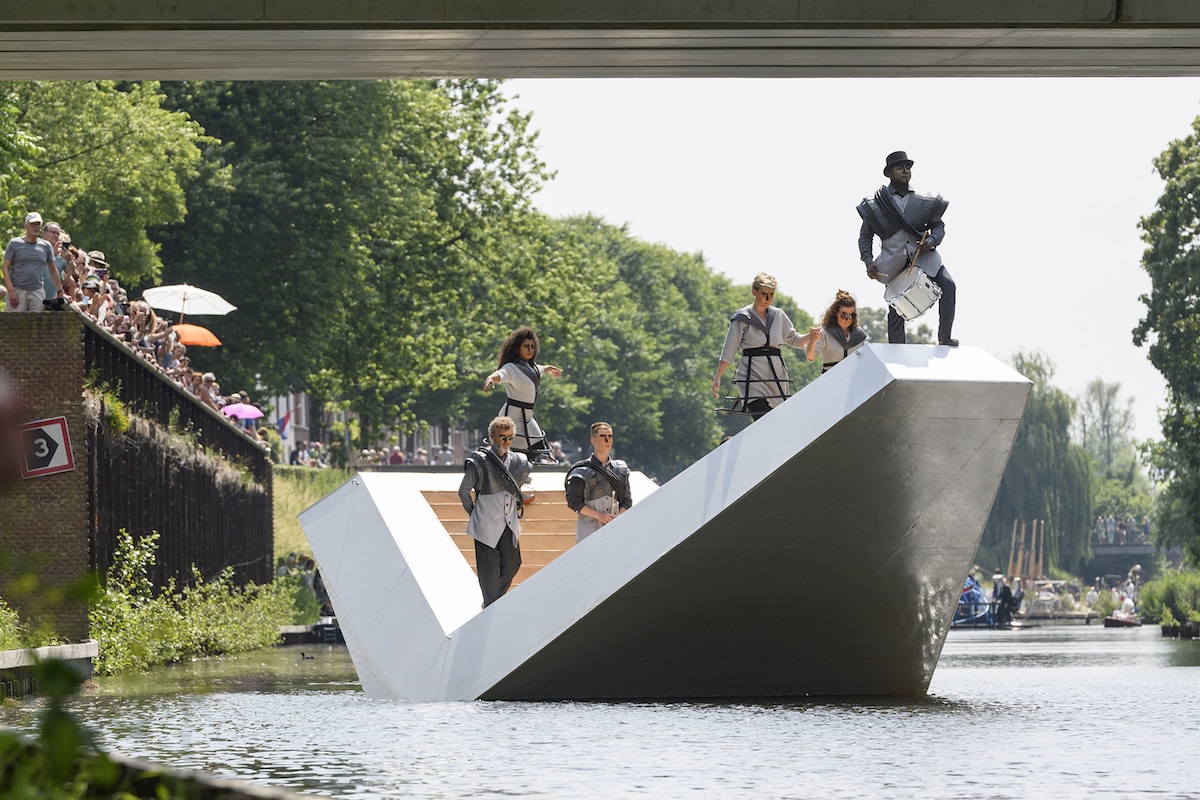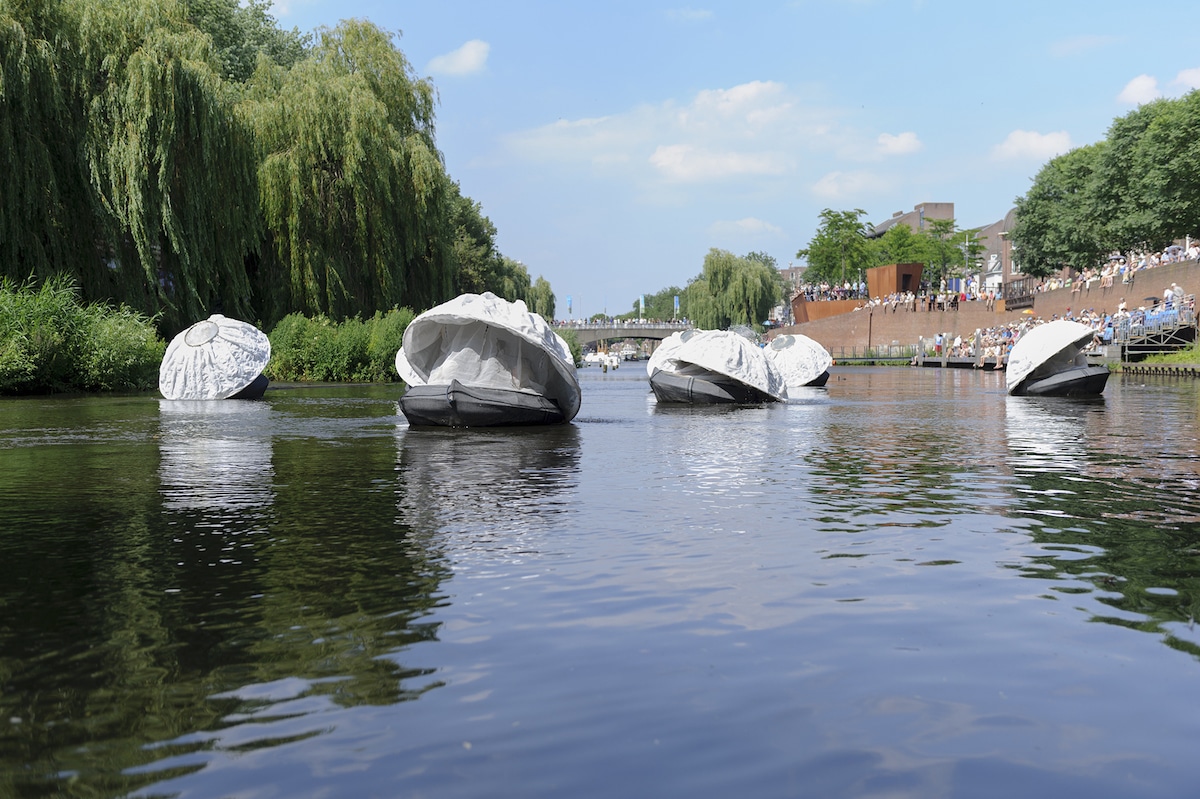 Over 250 people helped bring the event to life, which took place in Bosch's hometown.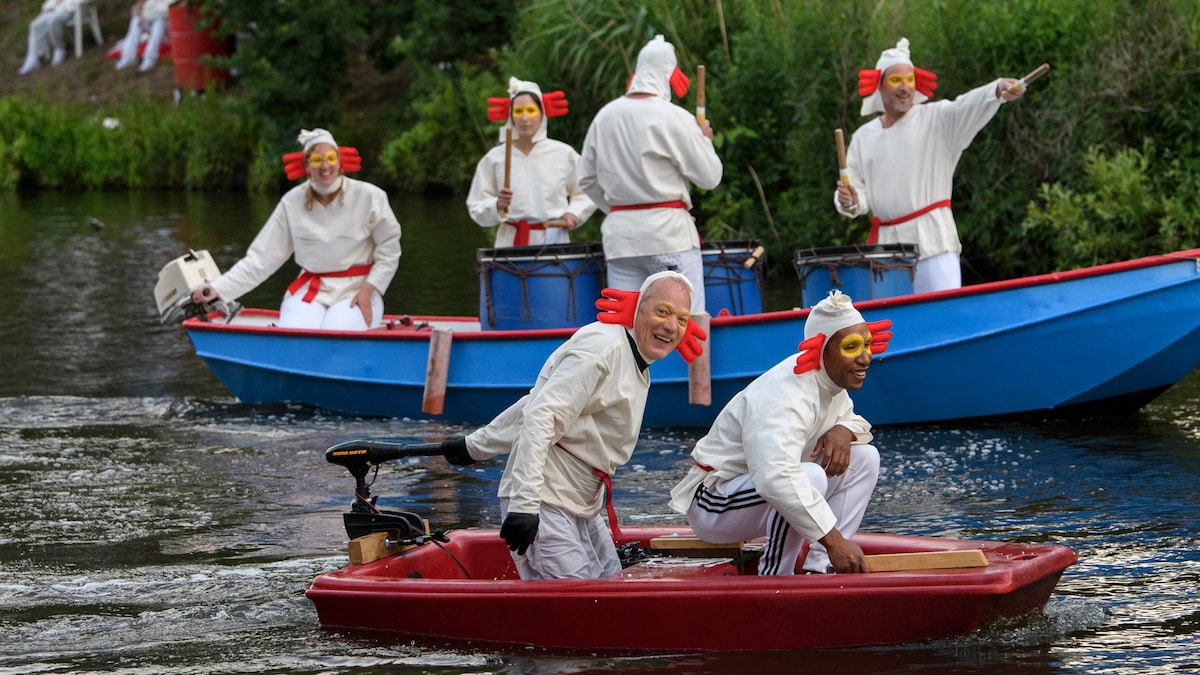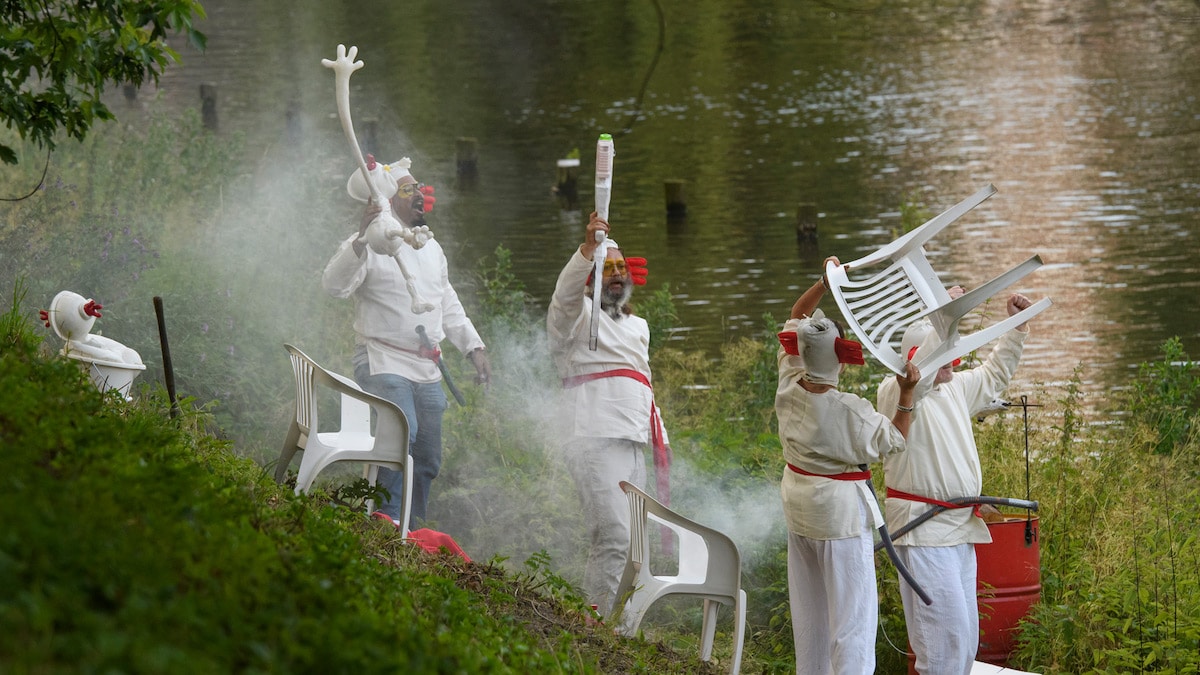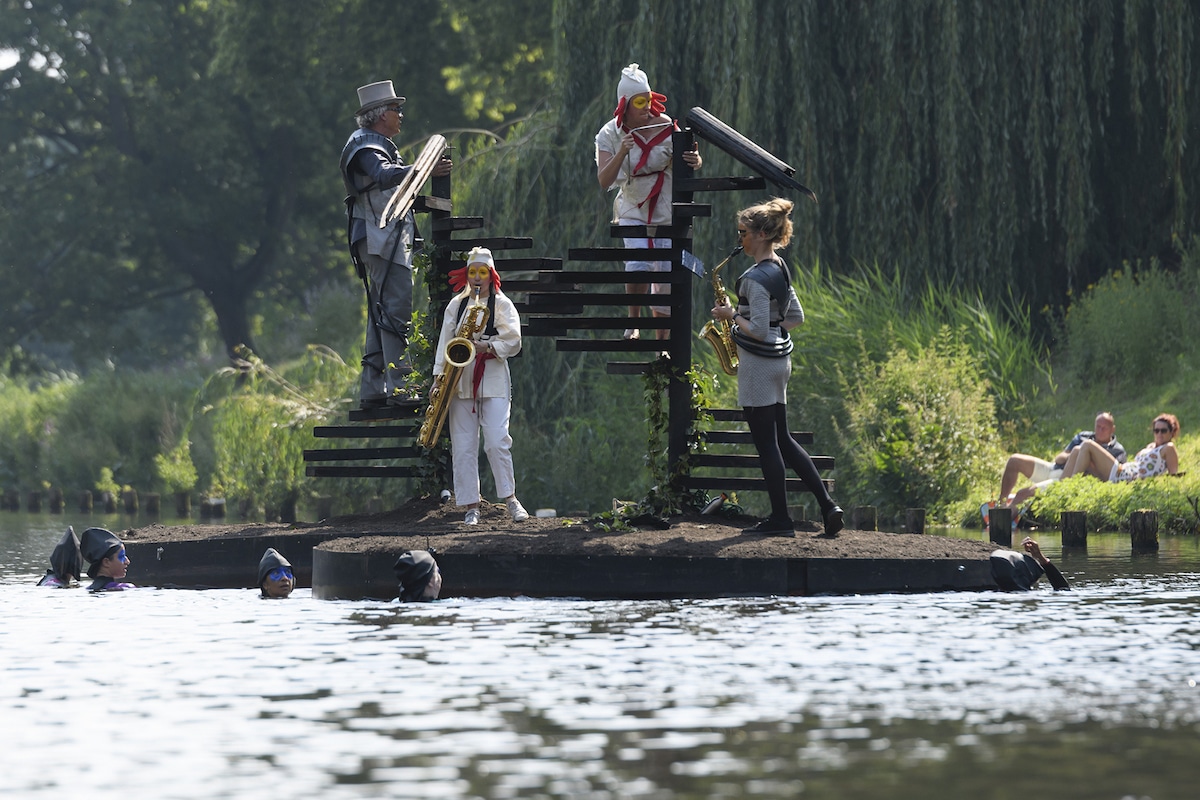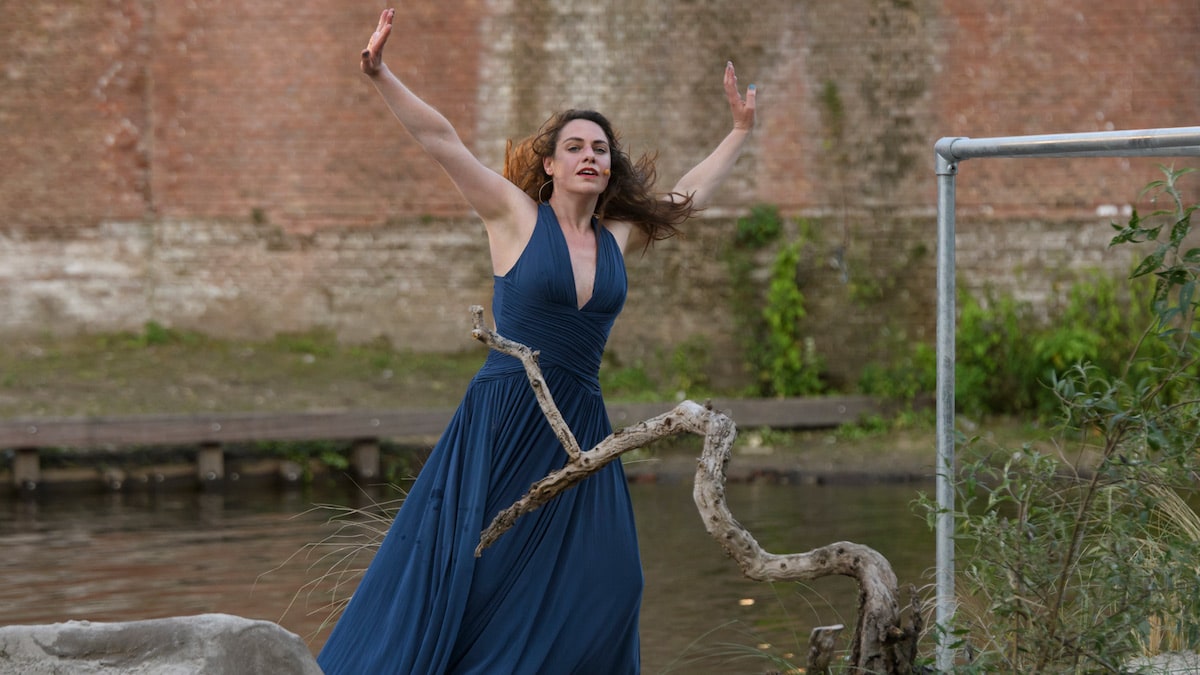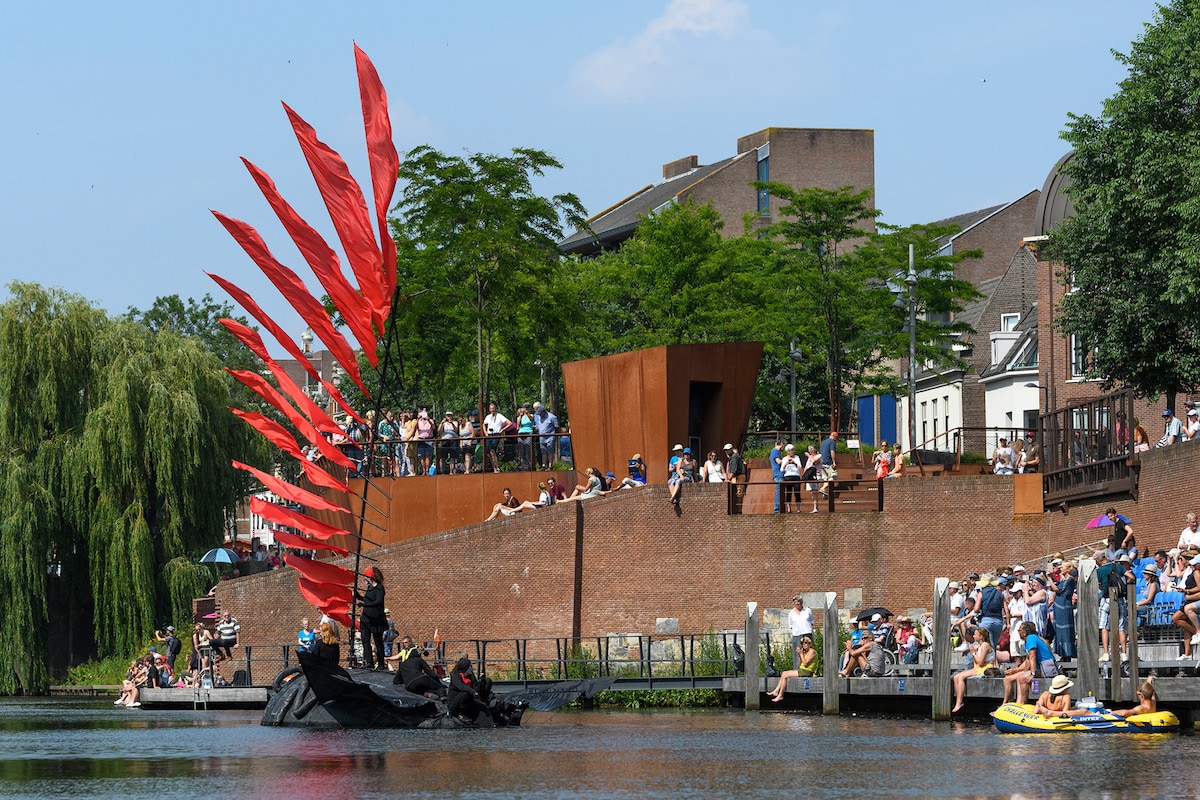 The next Bosch Parade will take place in 's-Hertogenbosch in June 2021…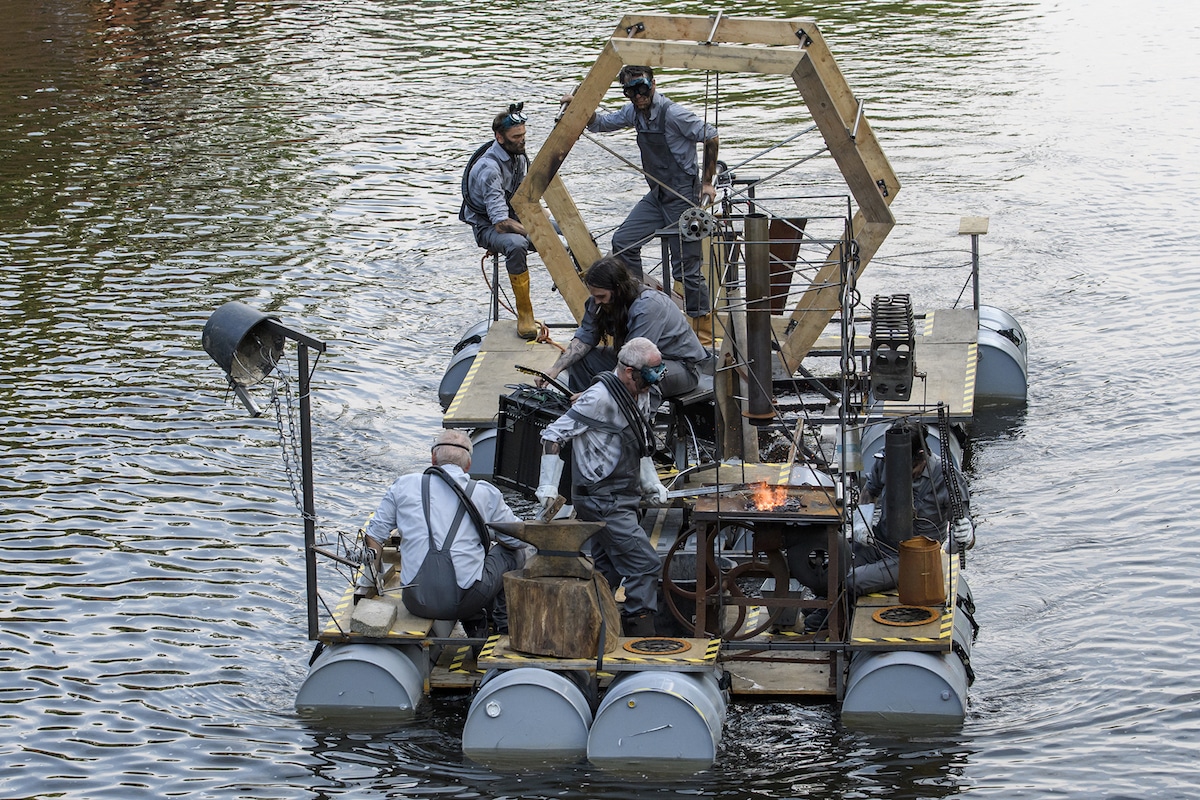 …where there are sure to be more characters inspired by the surreal artwork of Hieronymus Bosch.
My Modern Met granted permission to feature photos by the Bosch Parade.
Related Articles

: