While we wait for Black Rock City to fill with incredible, innovative installations for the Burning Man Festival, the organization has released a little something to get us excited for the I, Robot-themed 2018 event. The winning project for the Burning Man Temple, a sanctuary space of respite for all festivalgoers, was recently revealed by the Burning Man Journal. French architect Arthur Mamou-Mani of the Mamou-Mani Architects submitted the winning project, Galaxia.
Mamou-Mani is no stranger to Burning Man, as he has brought many installations through the years with his architecture students from the University of Westminster in London. For Galaxia, he's created a spectacular spiraling cone formed from 20 timber trusses. Describing the work as a "giant 3D printed mandala," Galaxia is the perfect retreat from the chaos of Burning Man.
"Galaxia celebrates hope in the unknown, stars, planets, black holes, the movement uniting us in swirling galaxies of dreams," the firm writes. "A superior form of Gaia in Isaac Asimov's Foundation series, Galaxia is the ultimate network, the fabric of the universe connecting living beings into one entity."
If you want to get involved with supporting the project, Burning Man is currently running a campaign to help financially support the building of this fantastical structure.
The 2018 Burning Man Temple, Galaxia, is a 195-foot wide and 65-foot high spiraling timber structure designed by French architect Arthur Mamou-Mani.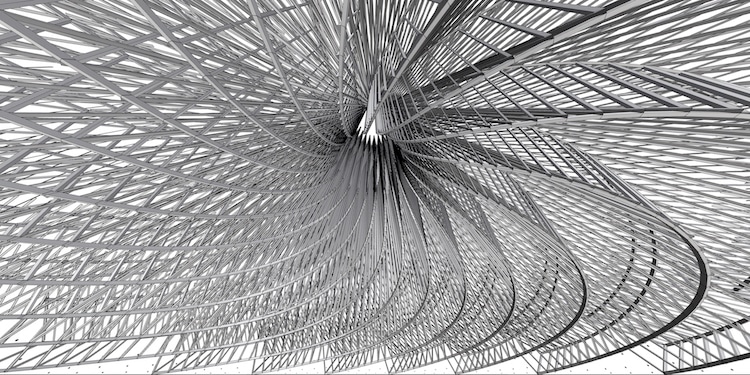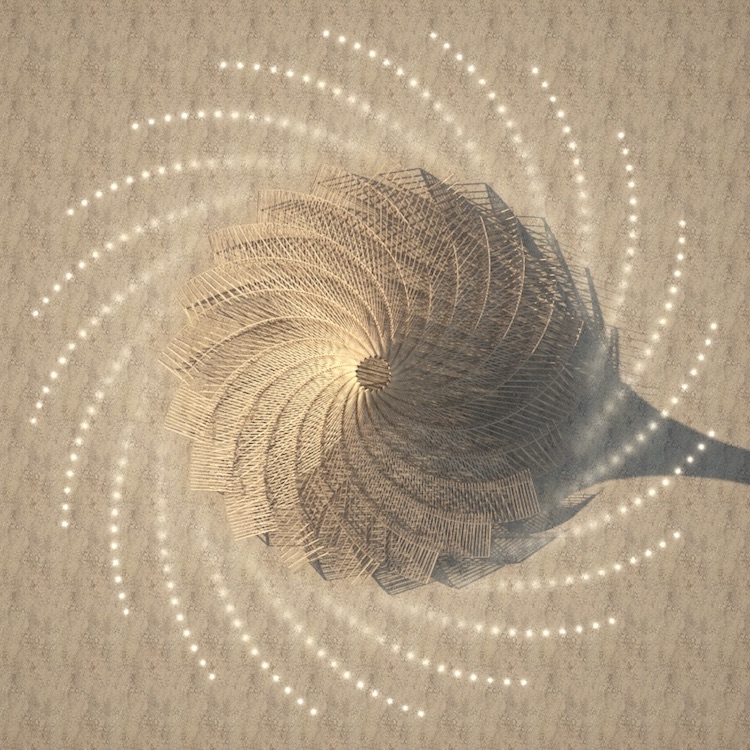 Mamou-Mani Architects: Website | Facebook
h/t: [ArchDaily]
All images via Mamou-Mani Architects.
Related Articles

:

Surreal Dream-Like Photos of 'Burning Man' Capture the Carefree Essence of the Festival

30+ Photos of Burning Man 2017 That Capture the Wild and Creative Festivities

17 Renaissance-Inspired Creations Appearing at Burning Man 2016

Giant Boeing 747 Is Converted Into the Largest Art Car to Ever Land at Burning Man