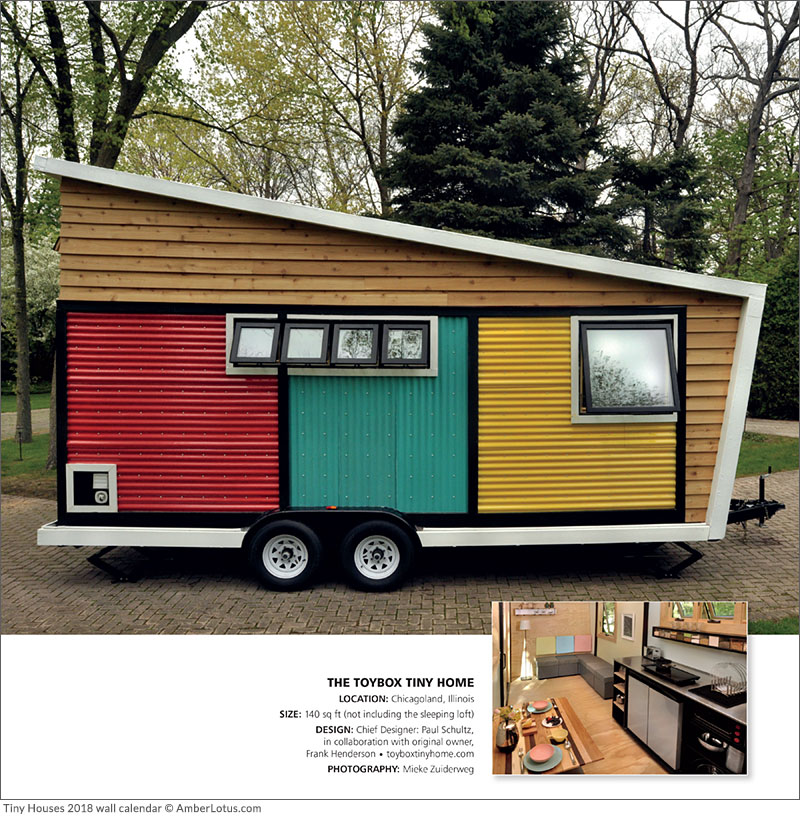 Architecture and design has evolved throughout the centuries, offering a range of beauty and structure. From the intricate details of gothic architecture to the livable standards of mid-century modern homes, there's been a constant focus on aesthetic, which has been reinforced by iconic architects, such as Antoni Gaudí and Frank Lloyd Wright. What's gained more attention in recent years, however, is translating that opulence, sophistication, attention to detail, and (ultimately) livable quality into a smaller structure—a tiny house.
Tiny houses have been growing in popularity this past decade. Even though 400 square feet of living space may sound cramped and uninviting, there's an appeal for many to live in these compact abodes. One particular benefit is an ease of travel. There are a number of tiny houses on wheels that let tiny home owners pick up and travel to a new location, whenever they want. In fact, there's a whole movement of people converting school buses in mobile tiny homes.
Even if you're not looking to live a nomadic lifestyle, there are cool tiny houses that let you live off-the-grid. Environmentally-conscious people opt for a tiny house to lower their carbon footprint. Best of all, they don't have to sacrifice design or style in order to do so. Tiny houses come in all shapes and forms around the world. Whether you're looking for a stylish tiny apartment in Paris, a whimsical caravan in Portland, a futuristic treehouse in Canada, a modern yurt in Colorado, or even a mobile castle truck in New Zealand, there's a tiny house for all types!
And if you need inspiration throughout the upcoming year, the publishers at Amber Lotus have released a 2018 calendar full of tiny houses from all across the globe. The calendar can be purchased directly through their website.
Scroll down for some cool tiny houses (including tiny houses on wheels) from around the world.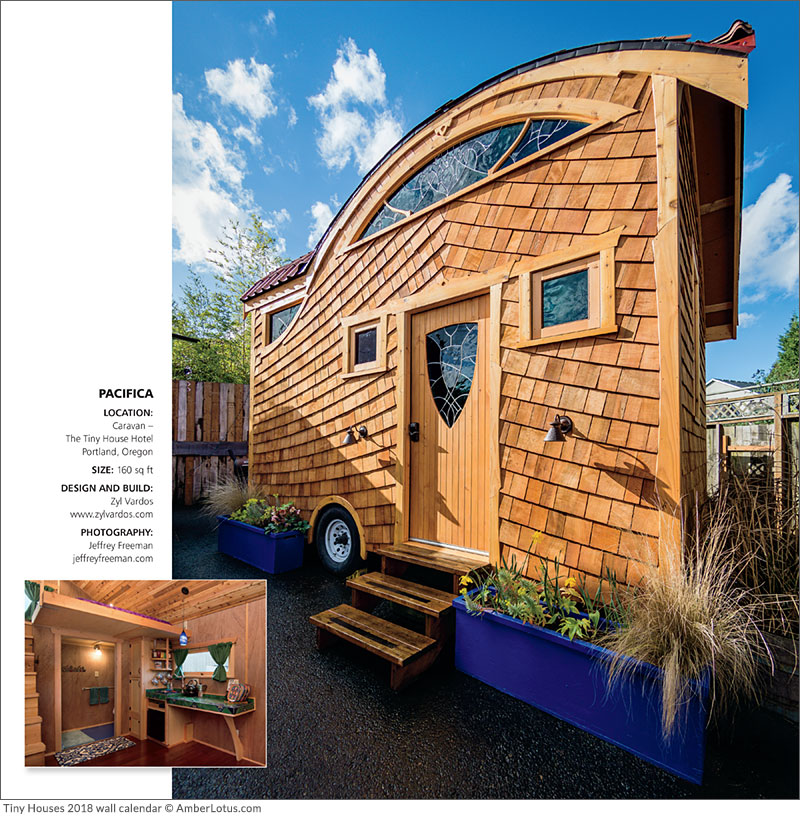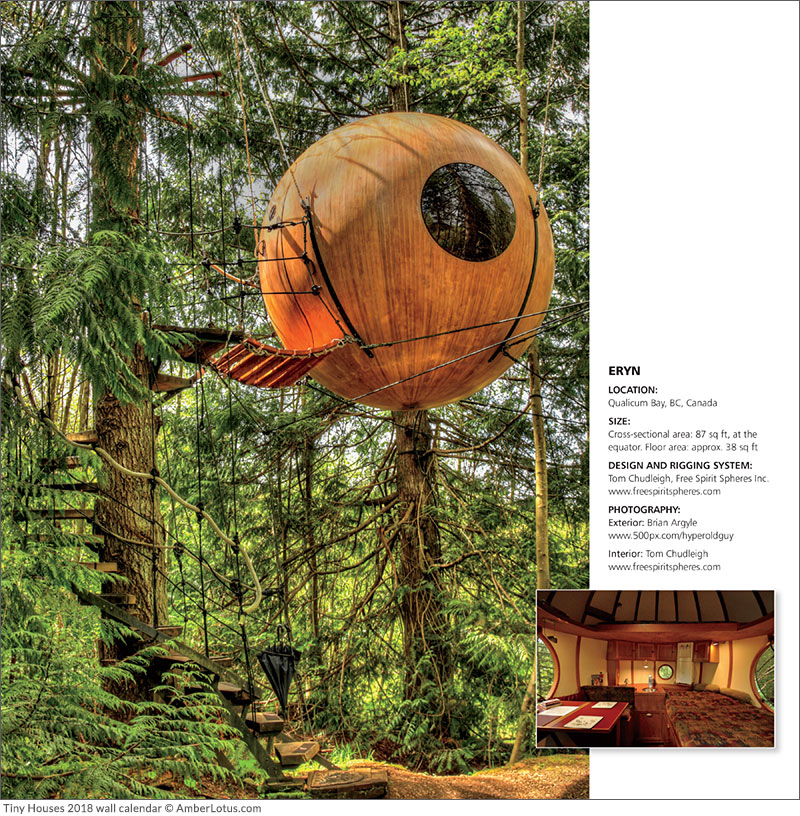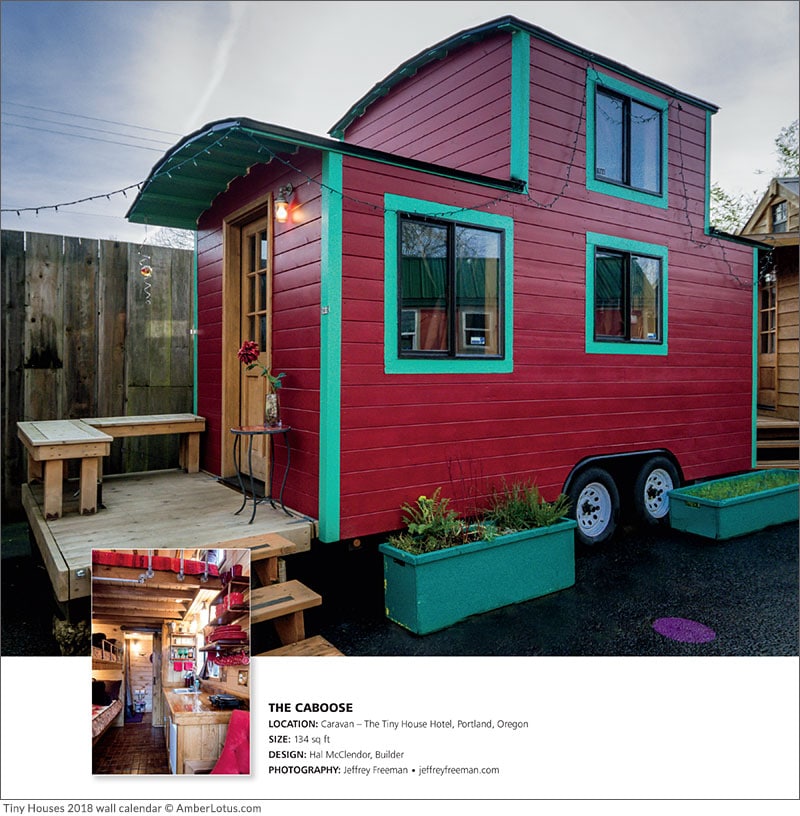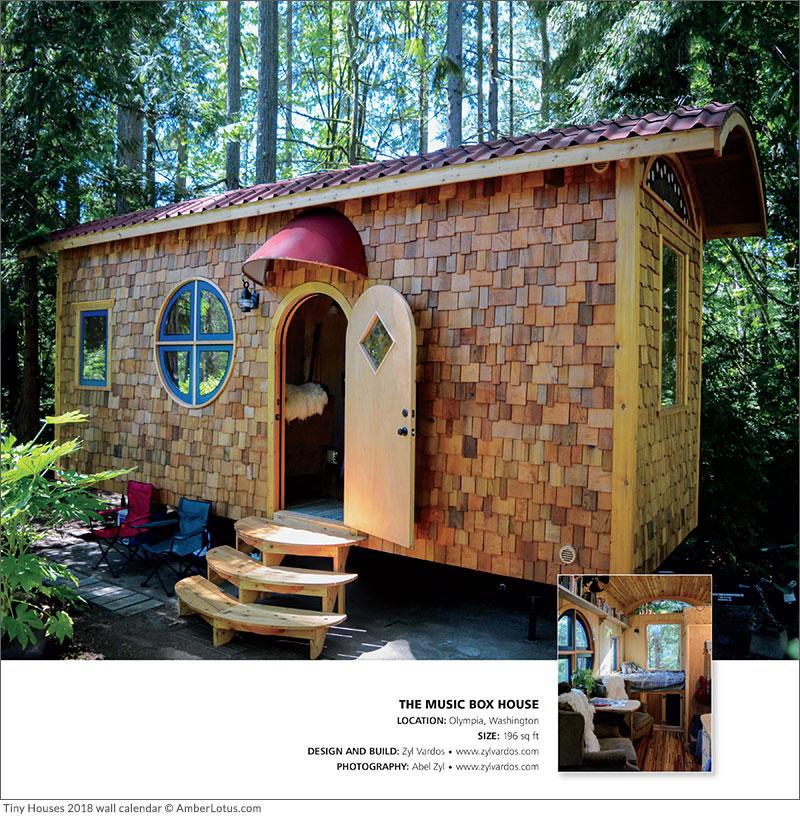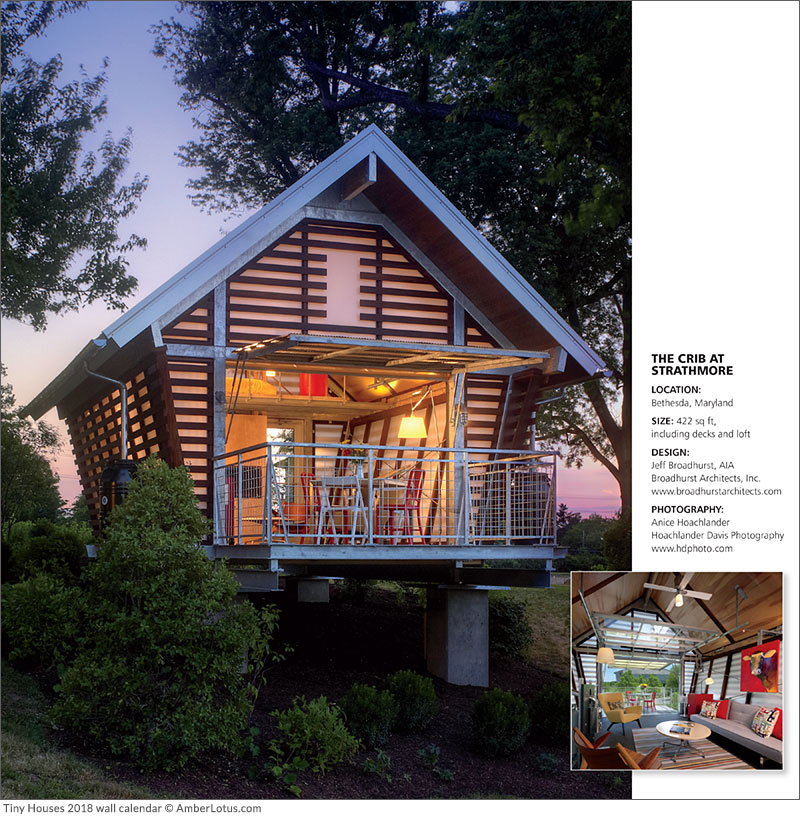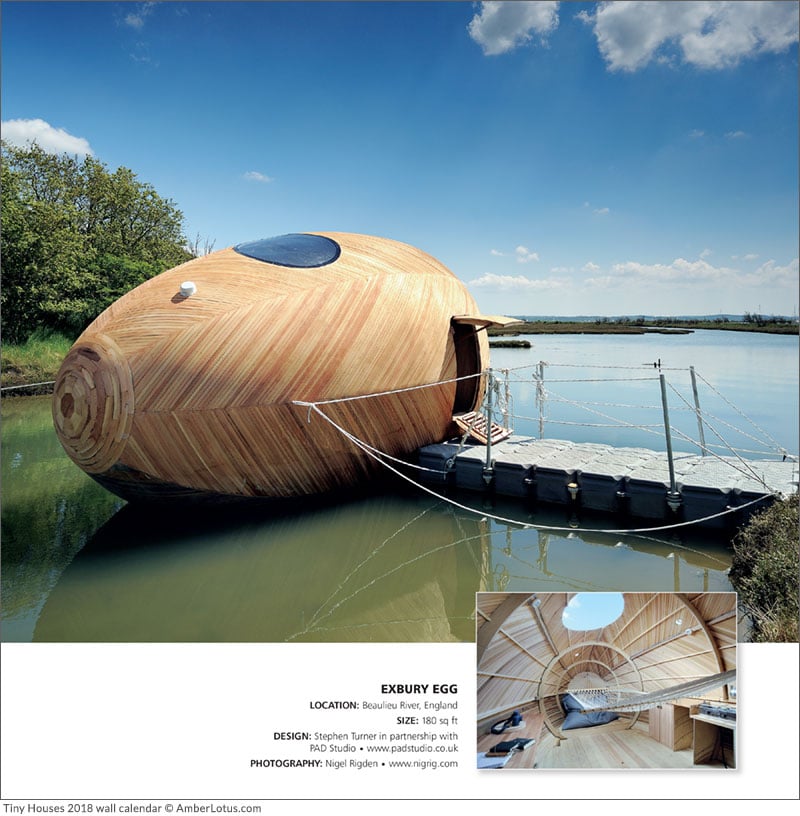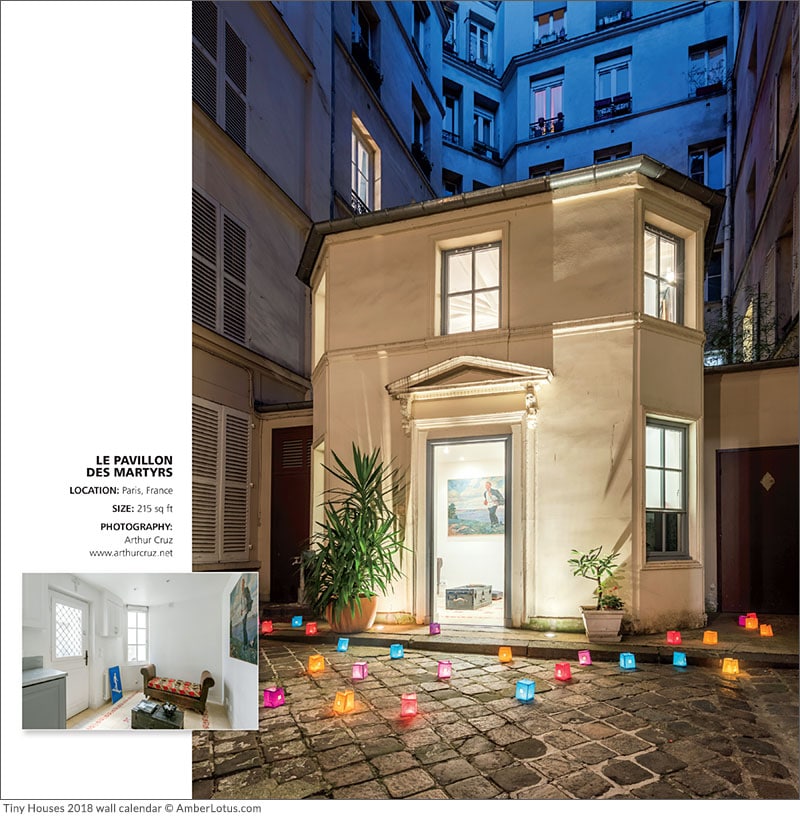 For year-round tiny house inspiration, Amber Lotus has a new 2018 calendar available:
Tiny Houses: Shop
My Modern Met granted permission to use photos by Amber Lotus.
Related Articles:
10+ Tiny Houses That Are Dream Homes You Can Buy on Amazon
Quaint and Quirky Tiny House on Wheels Lets Owners Live Off-the-Grid
College Student Builds Tiny House to Graduate Debt-Free
Seniors Are Buying Tiny Homes to Live Their Golden Years Off the Grid