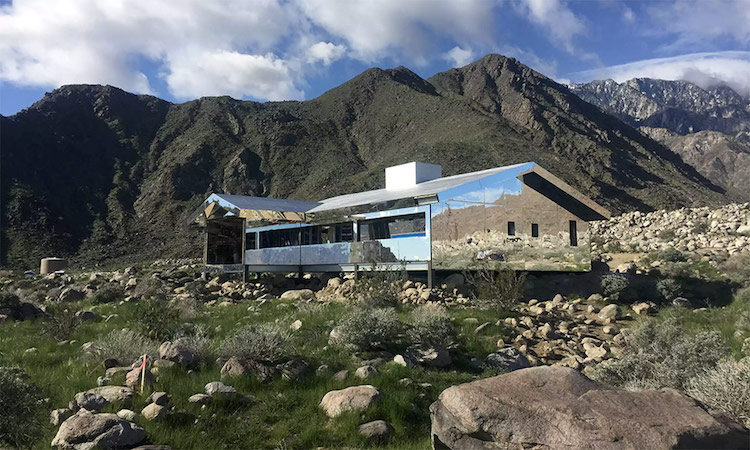 Springing up from the Southern Californian desert, Doug Aitken's mirrored house Mirage reflects like a jewel. The art installation was created for Desert X, a festival that fills the Coachella Valley with site-specific art by 15 established and emerging artists.
As both artist and filmmaker, Aitken has a knack for artwork that lives in context. Using a ranch style house, the American artist transforms the banal lines of suburban architecture into a reflection on the landscape. By cladding the exterior in mirrors, the house seemingly folds itself into its surroundings, a chameleon that changes throughout the day.
With its doors and windows removed, the house's fluid relationship with the environment is heightened. By losing sense of indoor and outdoor, the structure moves in synchronicity with the landscape.
"Like a human-scale lens, Mirage works to frame and distort the evolving world outside of it. There is no single time to view this work, as each variation provides something new…," the artist writes. "There is no fixed perspective or correct interpretation. Each experience of this living artwork will be unique."
Mirage will be visible until October 31, 2017. Check the schedule for opening hours.
This site specific art installation in the Coachella Valley is constantly evolving throughout the day.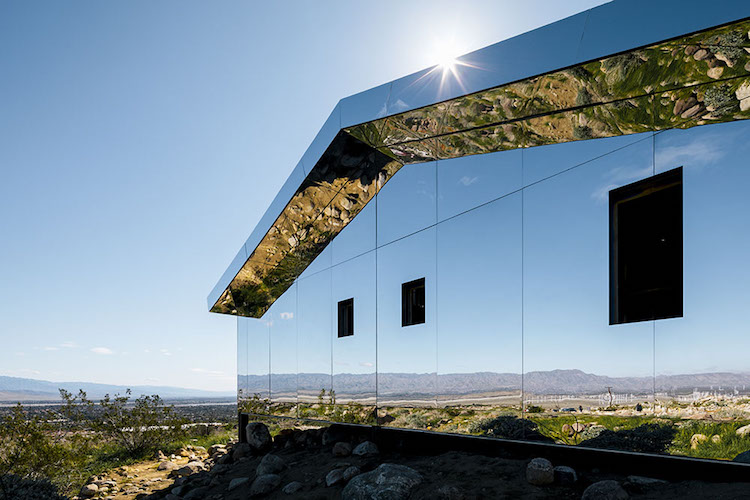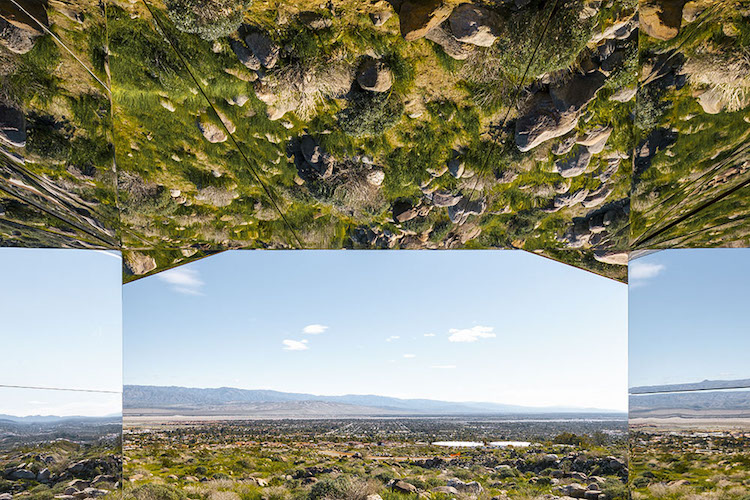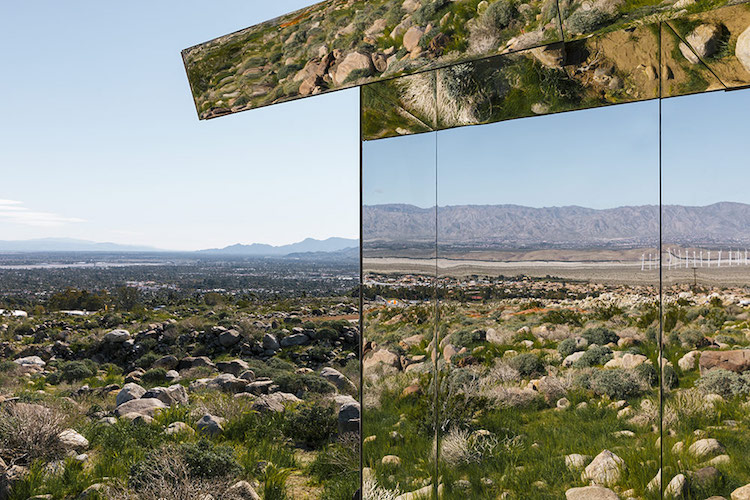 Doug Aitken: Website | Instagram
h/t: [Colossal]