Looking for an escape? If you're trying to retreat from the hustle and bustle of everyday life, the EcoCamp Patagonia is an idyllic getaway that allows you to fully disconnect from technology and reconnect with nature. Located in Chile's Torres del Paine National Park, the secluded paradise boasts fully-sustainable geodesic domes as well as a communal Bar Dome, Yoga Dome, and Community Dome.
The accommodations at EcoCamp Patagonia complement the natural landscape. Clad in a green covering and triangular windows, there are four different styles depending on your needs. The two largest are the Suite Dome and Suite Dome Loft, which can house groups, friends, and families. Both of the cozy lodging options include a low-emission wood stove and a propane heater in the bathroom, but the loft has a staircase leading up to an elevated bedroom. Both come with an open terrace and enclosed porch to enjoy the outdoors as you relax from an activity-packed day.
Although the accommodations are designed with luxury in mind, the EcoCamp has so many excursions to embark on that you'll want to spend all of your time outdoors. A wildlife safari, various hiking adventures, fly fishing, and a trek to a glacier are just some of what you can participate in while you're there. If you've got serious wanderlust, book a trip through Cascadia Expediciones.
EcoCamp Patagonia is a fully sustainable village of geodesic domes in the heart of Chile's Torres del Paine National Park.
Though luxurious, there are so many amazing outdoor adventures that you'll want to spend all of your time outdoors!
In addition to the housing, there are also communal domes that feature the likes of yoga and a bar.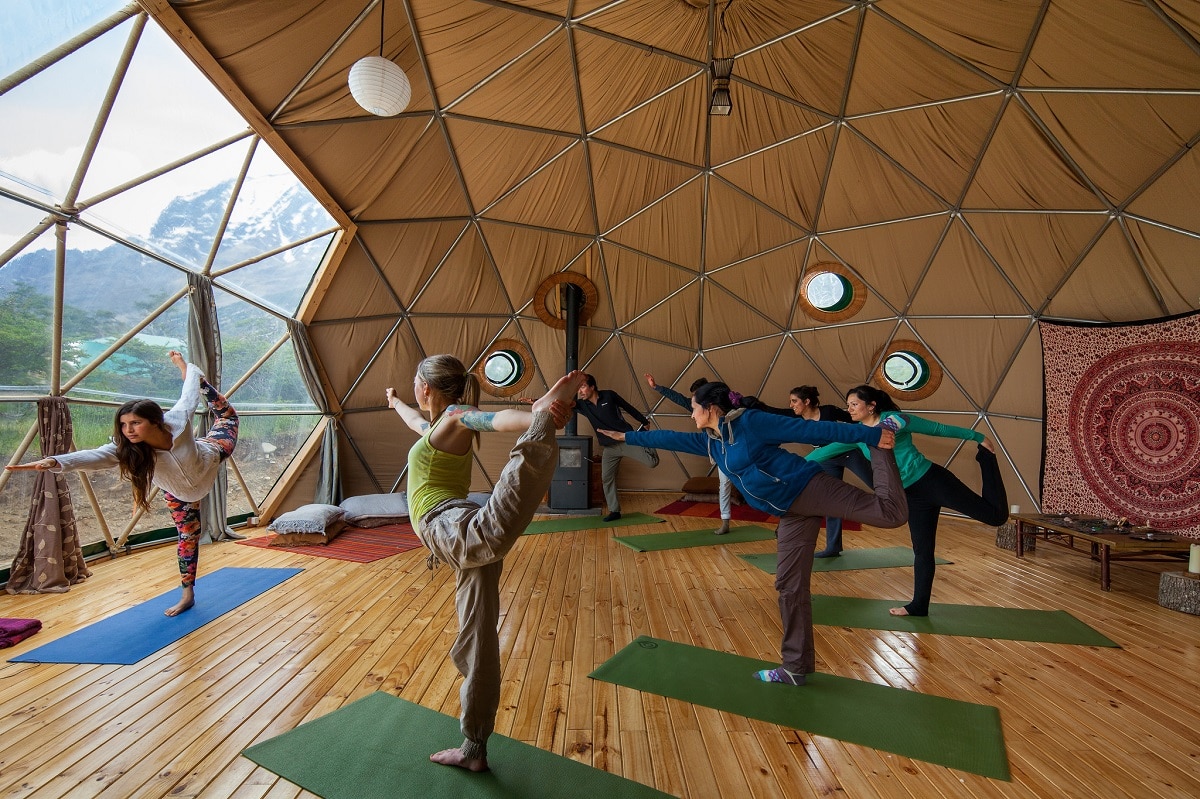 My Modern Met granted permission to use photos by Cascada Expediciones.
Related Articles:
Hanging Spherical Lodges Provide Cozy, Eco-Friendly Retreat in the Forests of Laos
Watch Gorillas Play From This Rustic Forest Retreat off a Rwandan Volcano
Interview: Nomadic Couple Captures the Timeless Natural Beauty of Peru