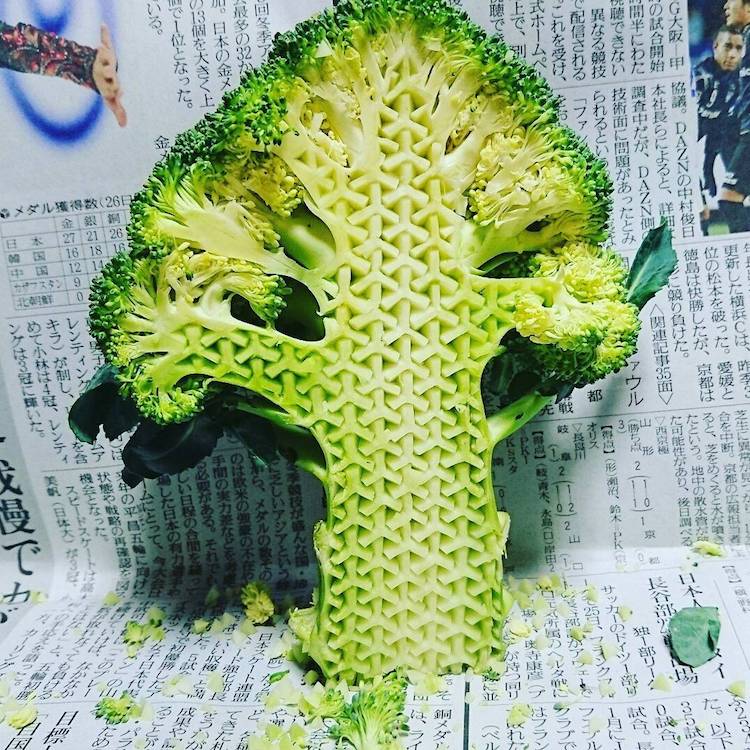 Have you ever been scolded for playing with your food? If so, forget what you were told; Artist Gaku has made one of the best arguments for using food to produce awe-inspiring—and edible—works of art. His food carving follows the Japanese tradition of mukimono, which is the art of decorative garnishes. Typically, carrots, daikon, or eggplant are transformed into flowers and fans—but not when Gaku gets his hands on them. Instead, he cuts intricate patterns into the soft flesh of fruits and vegetables. The results are modern with an architectural look and feel.
Gaku's practice is a race against time. If you've ever peeled an apple, you know how quickly it oxidizes; within minutes, it starts to discolor. Gaku works at lightning speed with an X-Acto-style knife to ensure that his sculptures stay fresh—notice how the apples never appear brown.
Once he's done sculpting his contemporary mukimono, Gaku does the next logical thing—he eats them. "Except," he says, "for the banana peel."
Gaku makes a great argument for playing with your food—his intricate food carving is awe inspiring.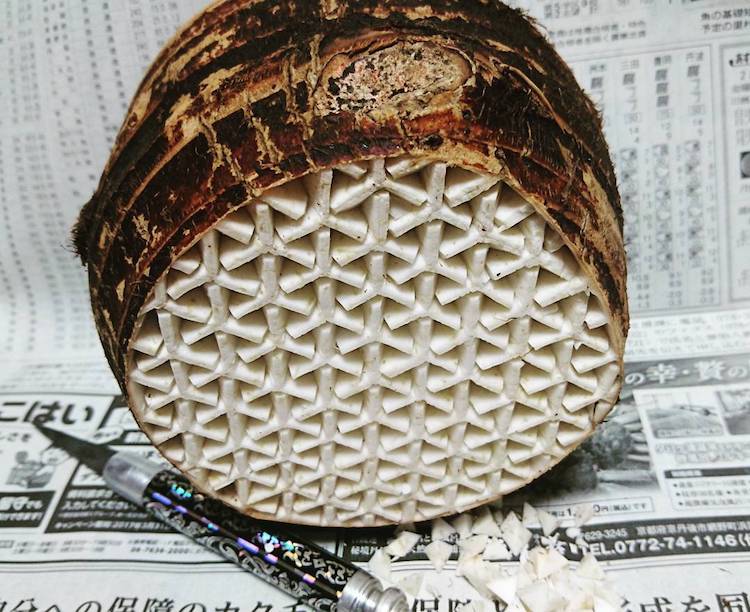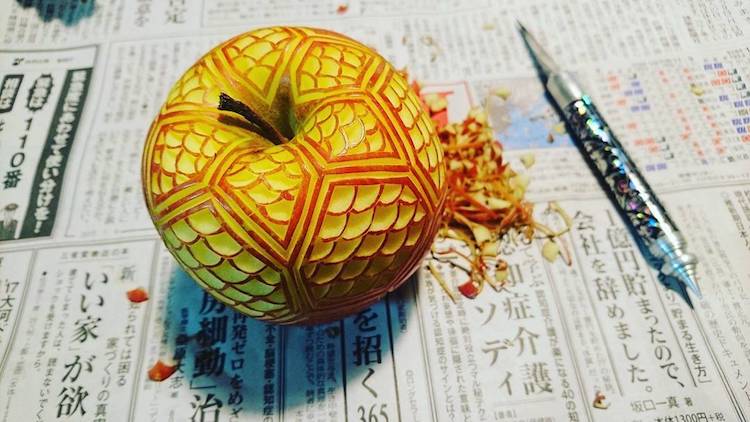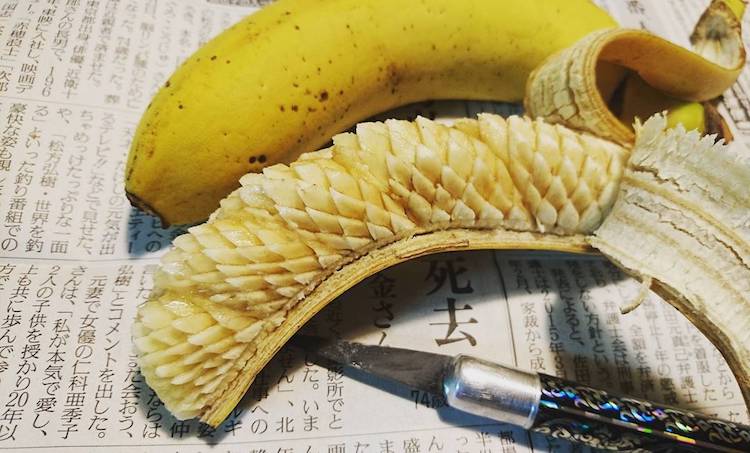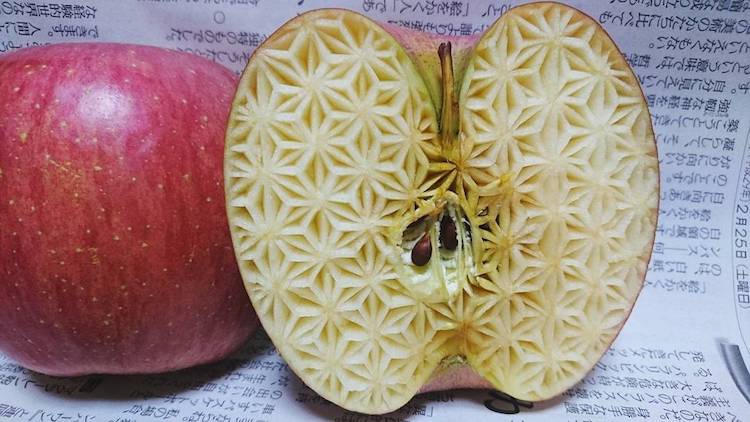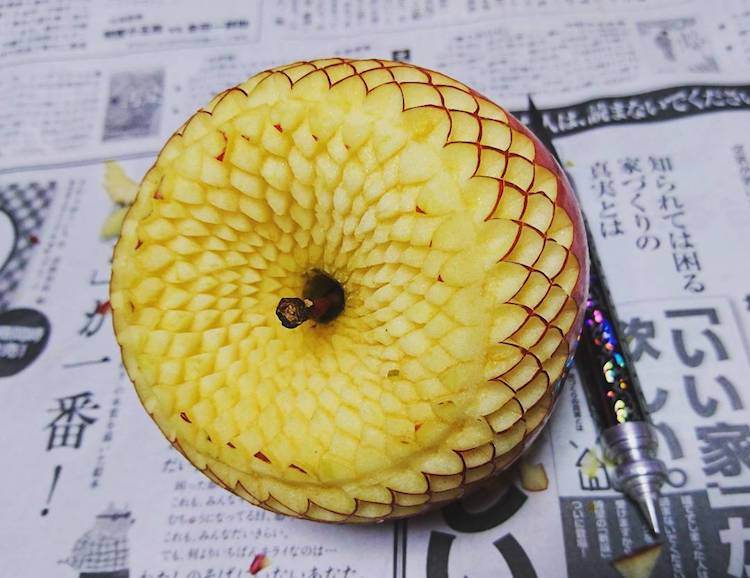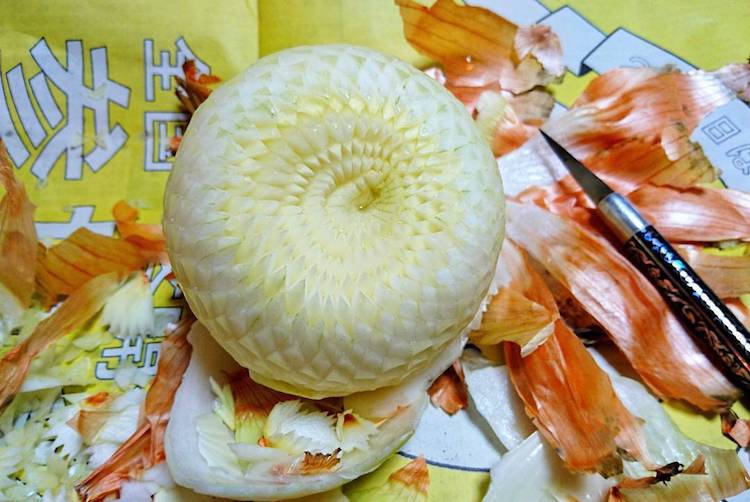 Gaku: Instagram
h/t: [Colossal]
All images via Gaku.