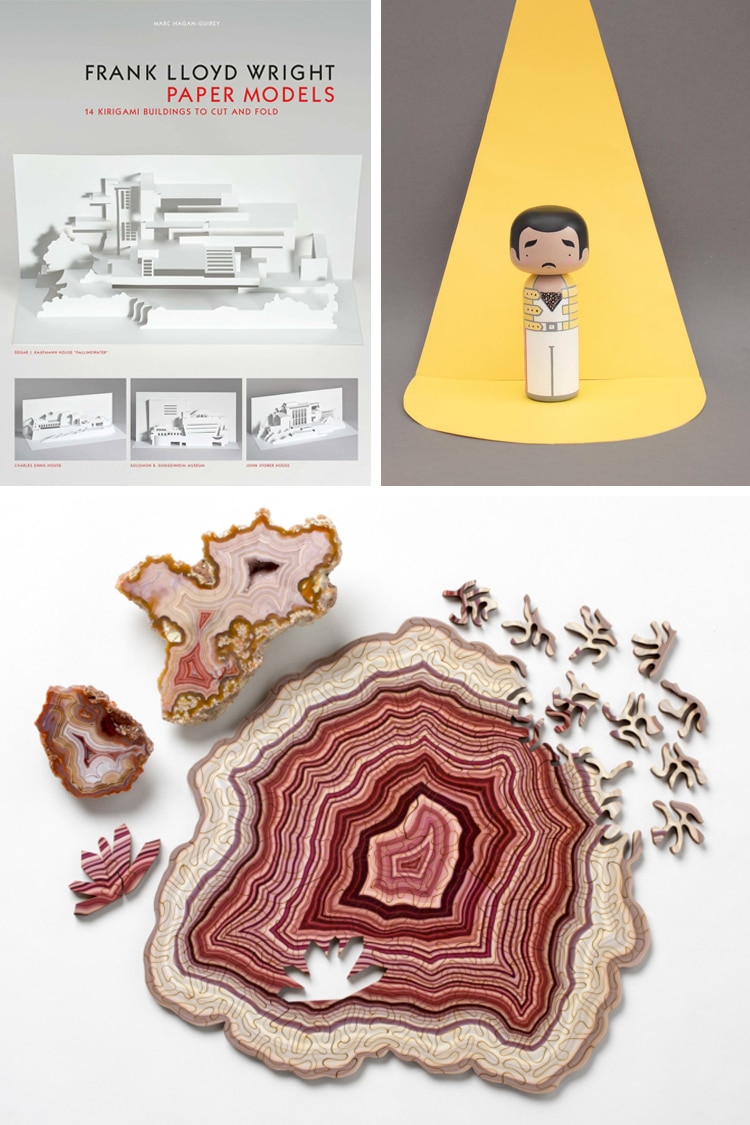 Dads are notoriously tricky gift recipients. They might be the type that has everything they need, or they're the kind to say that they don't want anything from you—aside from your love and affection. Although both scenarios make the task of finding a present a daunting one, we're here to help through My Modern Met Store. We've assembled a selection of gift ideas for dad that will surprise and delight him with their creativity; they might even inspire him to explore his artistic side, too.
Is your dad always helping you when you're in a jam? If so, return the favor with a pragmatic present. Although this might sound boring, we promise that with items like the Keith Haring Sock Box Set and the Supergal Bookend, he'll be able to use the items while enjoying the cleverness of their design.
For a dad that loves a good DIY project, we've got ways to spark his creativity with products that will inspire him to pick up a paintbrush or a pair of scissors. With items such as our best-selling Viviva Colorsheets and the book Frank Lloyd Wright Paper Models (which he'll build), your father will spend hours savoring the joy of creating something from nothing.
Check out our selection of gifts for dad, below. We offer free shipping for US orders over $100 ($250 to the rest of the world) and a complimentary gift message—perfect for if you and your dad live far from each other.
Need gifts for dad? Check out our selection of creative products from My Modern Met Store.
Yoga Joes: Advanced Poses
Big Wooden Cat Pile
Artist and Their Cats Book
Supergal Bookend
Freddie Mercury Kokeshi Doll
Claude Monet Action Figure
Gouache Tablets (Set of 15)
Red Pantone Mug
Blockitecture Garden City
Geode Jigsaw Puzzle
Bob Ross Mug
Keith Harring Sock Box Set
Viviva Colorsheets
Frank Lloyd Wright Paper Models Book
Lollipopter Kinetic Toy
Moon Jigsaw Puzzle
Related Articles:
15 Creative Father's Day Gifts for the "World's Greatest Dad"
Creative Dad Brings His Kids' Drawings to Life as Anatomically Incorrect Animals
Photographer Dad Captures Daily Moments of Magic with His Three Daughters