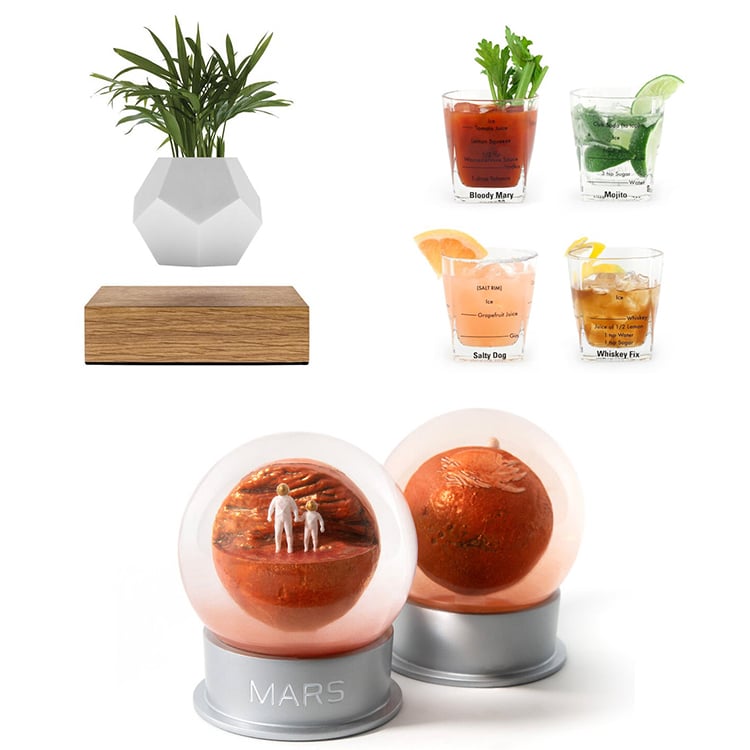 Dads are notoriously tricky gift recipients. They might be the type that has everything they need, or they're the kind to say that they don't want anything from you—aside from your love and affection. Although both scenarios make the task of finding a present a daunting one, we're here to help through My Modern Met Store. We've assembled a selection of gift ideas for dad that will surprise and delight him with their creativity; they might even inspire him to explore his artistic side, too.
Whether you're surprising your dad on his birthday, preparing for Father's Day, or doing some early Christmas shopping, our collection boasts a variety of presents that are appreciated year-round. The Animal Multi Tool, for example, is a small gadget that he can keep in one of his pockets and pull out whenever he needs a helping hand. Another great gift idea could be a beautiful piece of wall art that celebrates his passions. We like the U.S.A. Song Map Poster for dads with a musical side, and the Sneakerheads Poster for those guys that appreciate footwear.
Another surefire way to find the perfect gift is to think about pragmatic presents. Although this might sound boring, we promise that the essentials can sometimes make the best gifts. For instance, with The Artists Socks Set and the Supergal Bookend, your dad will be able to use the items while enjoying the cleverness of their design. Similarly, desk accessories like the Solar System Set with Sun Lamp will add some pizzazz to their workspace.
For a dad that loves a good DIY project, we've got ways to spark his creativity with products that will inspire him to pick up a paintbrush and put down his electronic devices. With items such as our best-selling Viviva Colorsheets and the Big Wooden Cat Pile Game, your father will rediscover the joy of creating art and playing games. Or, if your dad is a secret chef, then take a look at the Jungle Slotted Spoon. This whimsical serving utensil pairs well with all cookbooks, but especially those that feature yummy pasta dishes. Of course, no meal is complete without the right beverages, and by gifting the Bartender Glasses kit, your dad will be well on his way to making his own delicious cocktails.
Check out our selection of gifts for dad, below. We offer free shipping for US orders over $100 ($250 to the rest of the world) and a complimentary gift message—perfect for if you and your dad live far from each other.
Need gifts for dad? Check out our selection of creative products from My Modern Met Store.
U.S.A. Song Map Poster
Big Wooden Cat Pile
The Artists Socks Gift Set
Full Moon Puzzle
Bartender Glasses
Supershelf Superhero Bookshelf
Screamy Ed Socks
Claude Monet Action Figure
Solar System Desk Set with Sun Lamp
Sneakerheads Poster
Jungle Slotted Spoon
Levitating Planter
Geode Jigsaw Puzzle
100 Things To Do Bucket List Poster
"Disappearing" Constellation Mug
Mars Dust Globe
Viviva Colorsheets
Wooden Snake Block Puzzle Toy
Lollipopter Kinetic Toy
Moon Jigsaw Puzzle
This article has been edited and updated.
Related Articles:
28 Creative Father's Day Gifts for the "World's Greatest Dad"
Creative Dad Brings His Kids' Drawings to Life as Anatomically Incorrect Animals
Photographer Dad Captures Daily Moments of Magic with His Three Daughters