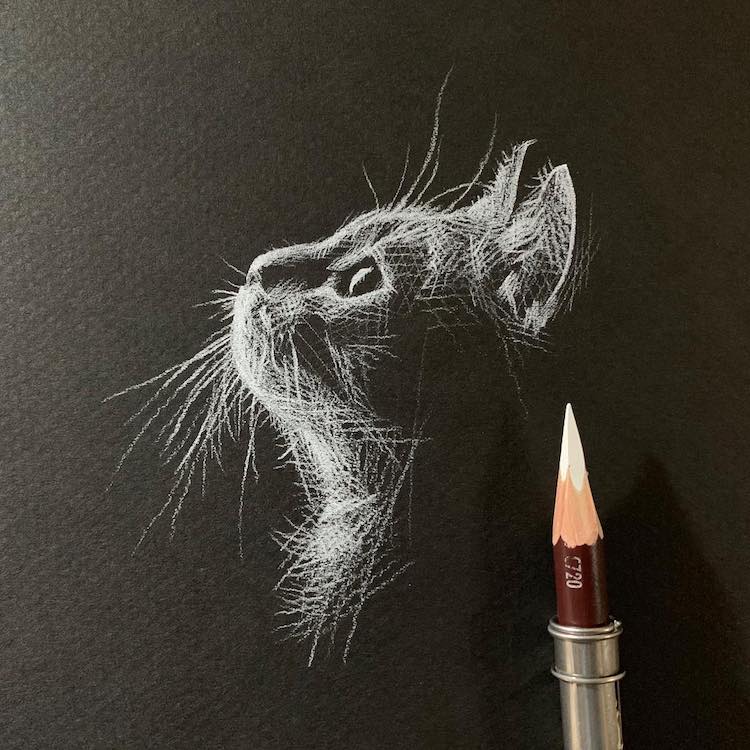 Malaysian artist Kay Lee explores the relationship of light and shadow in her series of spectacular illustrations. She uses a white colored pencil to illuminate select portions of her subjects on black paper. The atmospheric use of dark space gives these small, minimalistic drawings an alluring sense of mystery and depth.
Lee received her formal training in fine art at the Nanjing University of the Arts in China, where she majored in oil painting. Now, she works as a mixed-media artist in a diverse number of mediums, including digital art, outdoor installations, as well as drawing. Her portfolio of black and white illustrations demonstrates the powerful visual impact of contrast. These masterpieces may be small in scale, but their expressive linework evokes a compelling sense of drama.
In each piece, Lee demonstrates a keen understanding of balance in a composition. She uses hatching and cross-hatching techniques to define the light source and give her subjects a sense of three-dimensionality but also leaves a part of the drawing "in the dark," letting it blend into the rest of the black paper. As a result, long-whiskered cats and other fluffy creatures shine like stars against the fathomless black backdrop.
Scroll down to see more charming drawings by Lee and follow her on Instagram and Facebook to keep up to date with her latest creations.
Malaysian artist Kay Lee creates striking illustrations using a white colored pencil on black paper.
She uses hatching and cross-hatching techniques to render her subjects.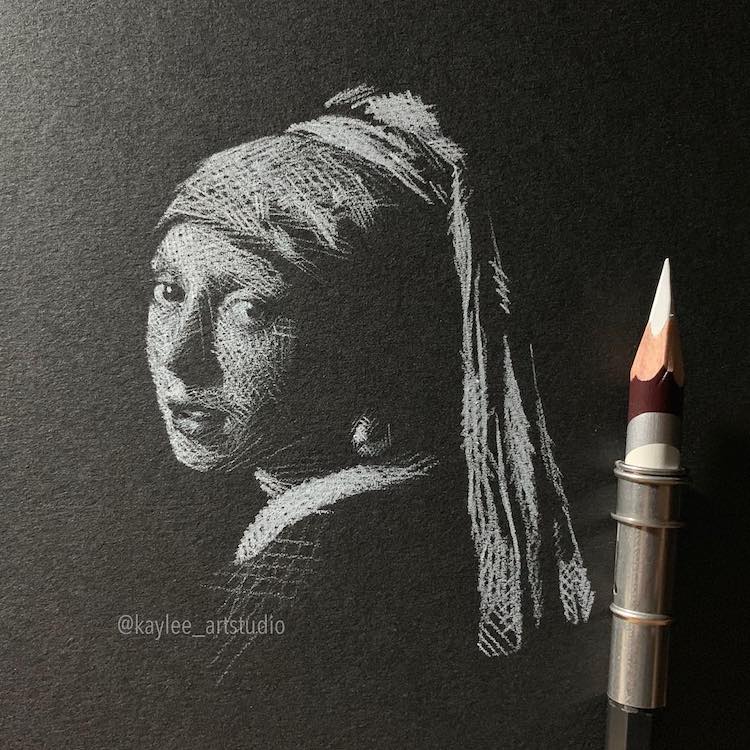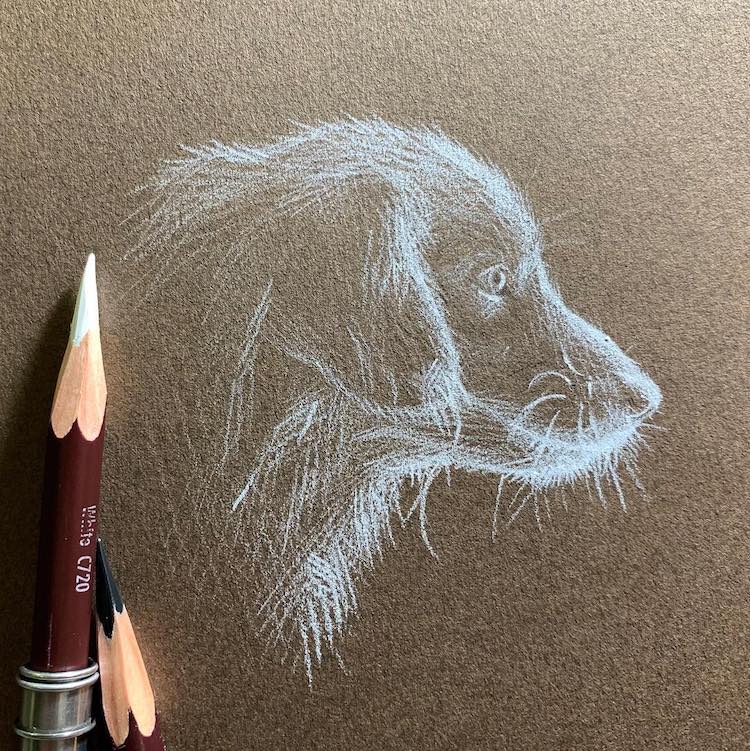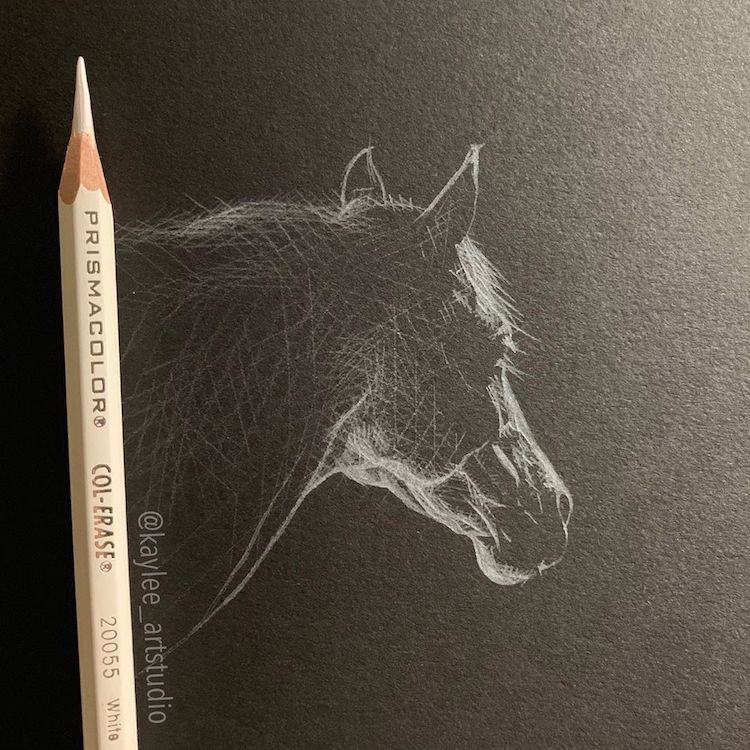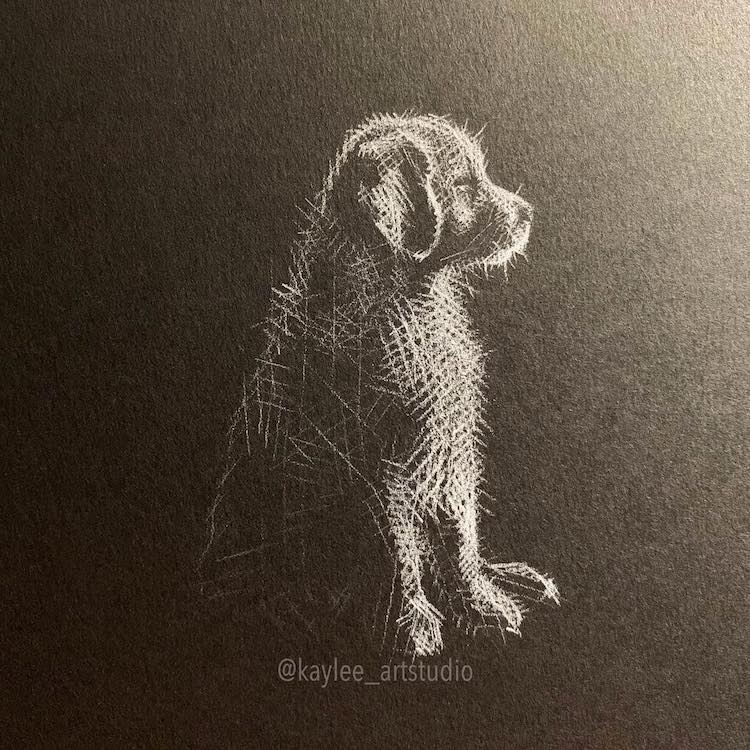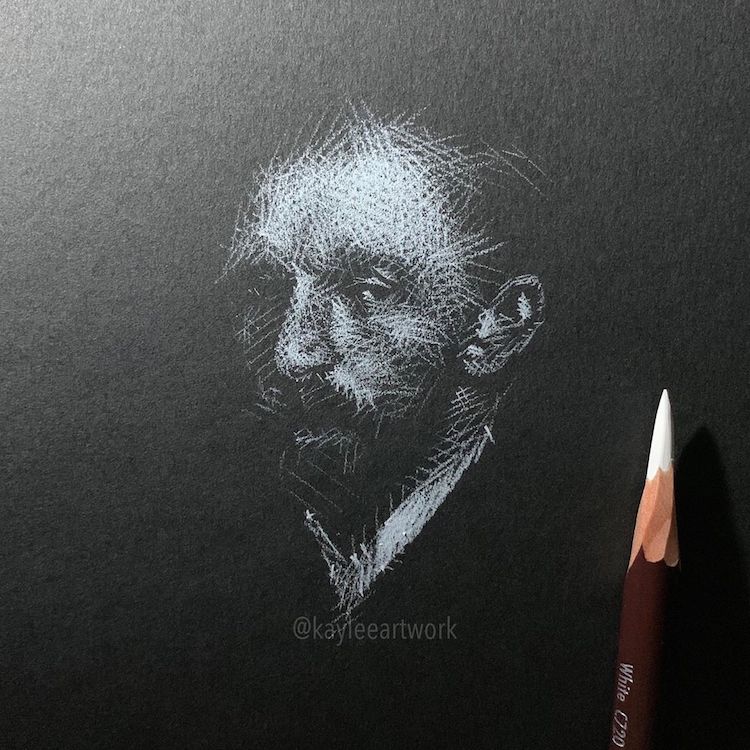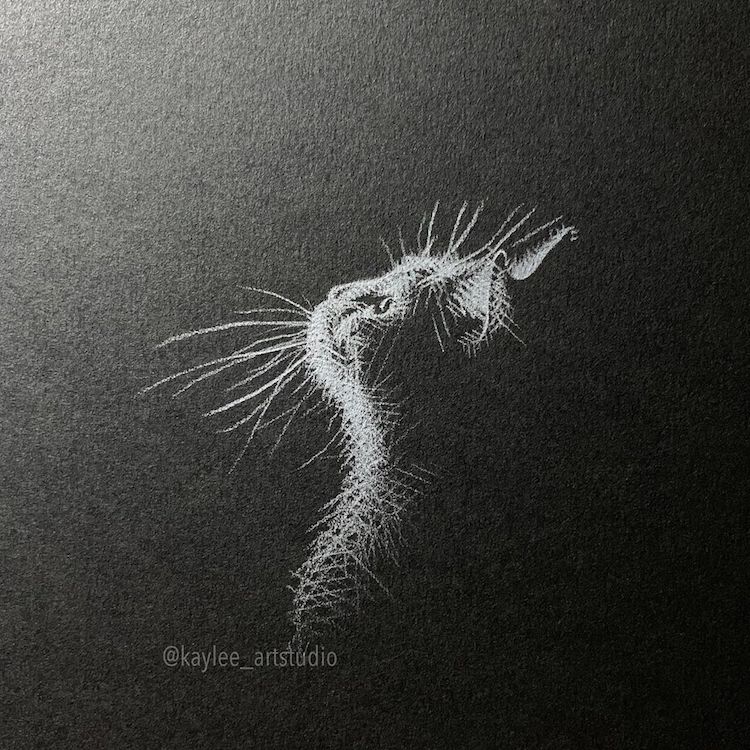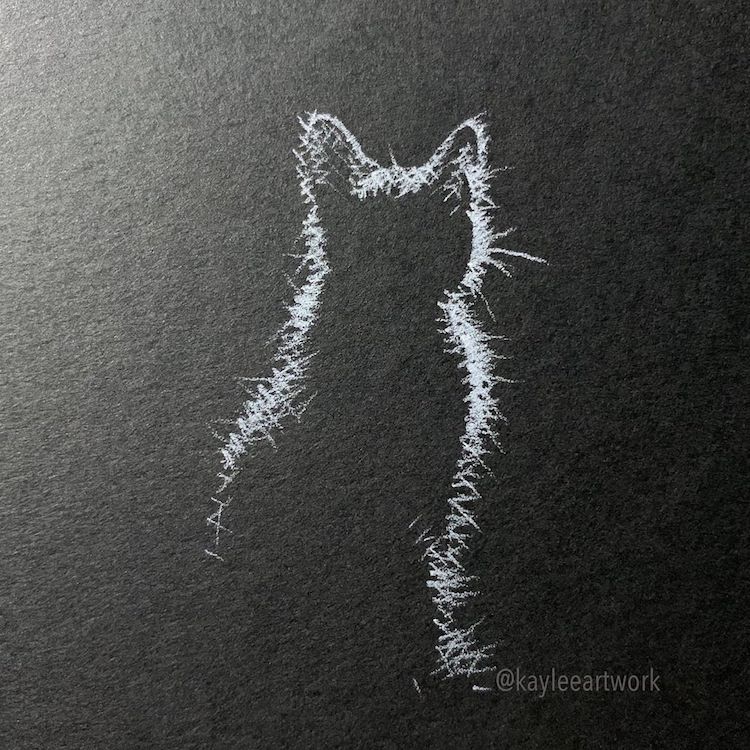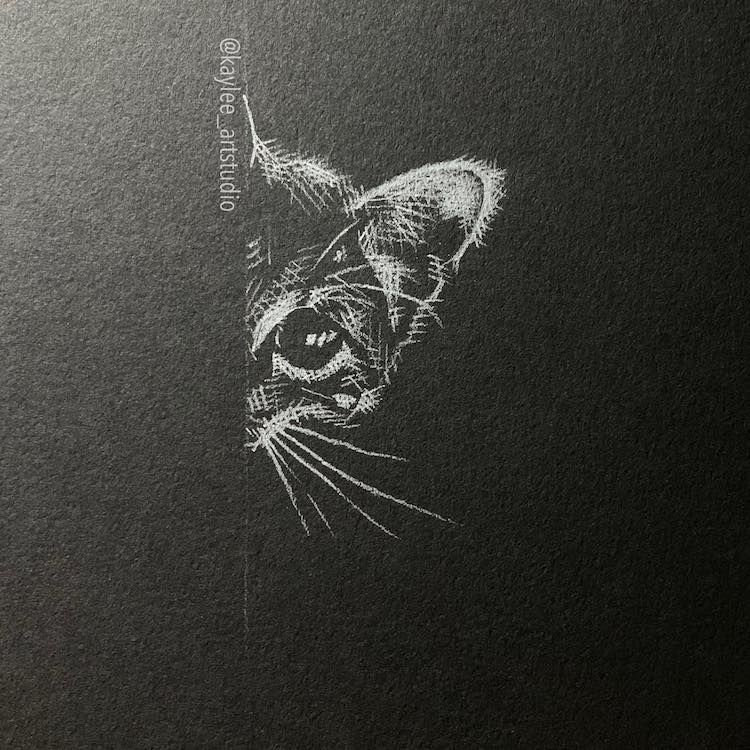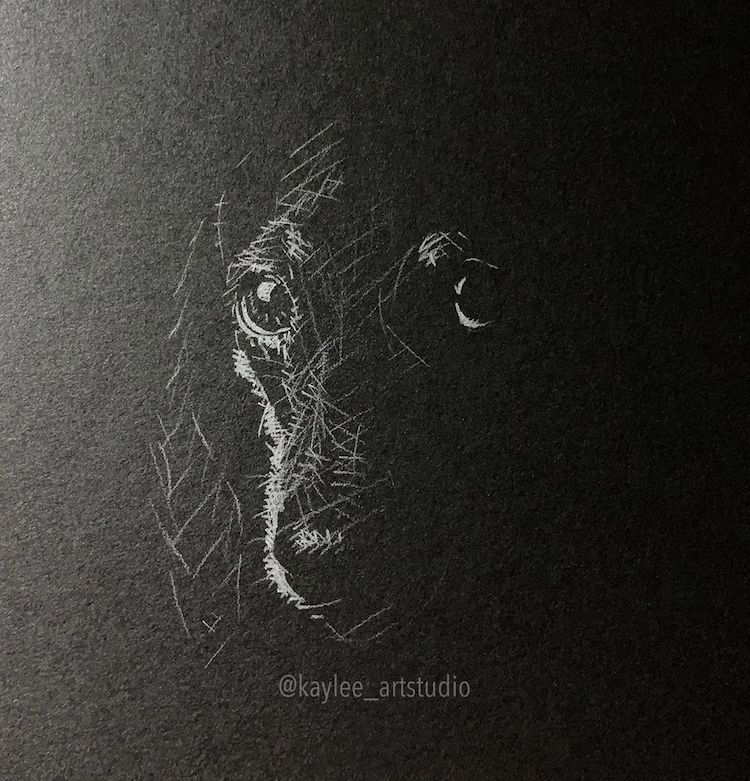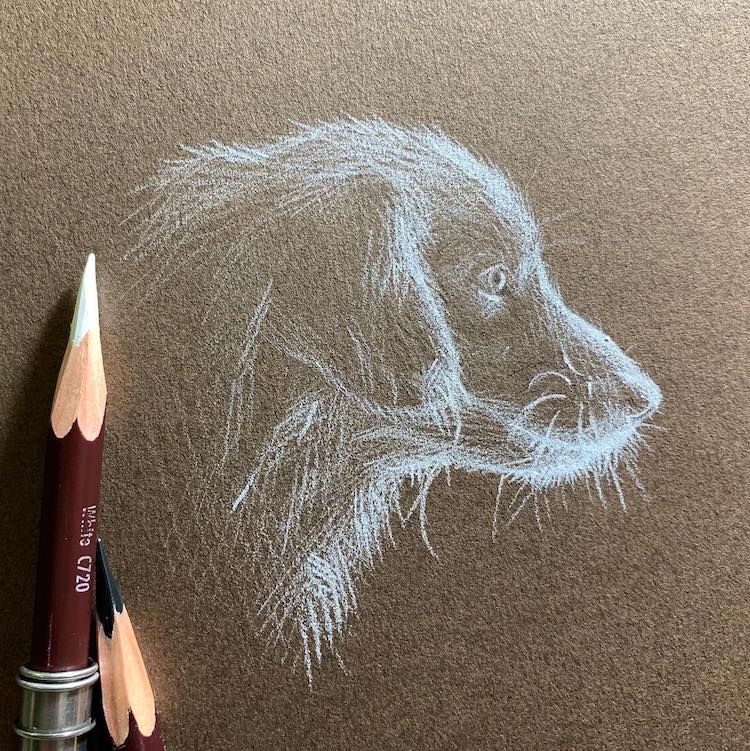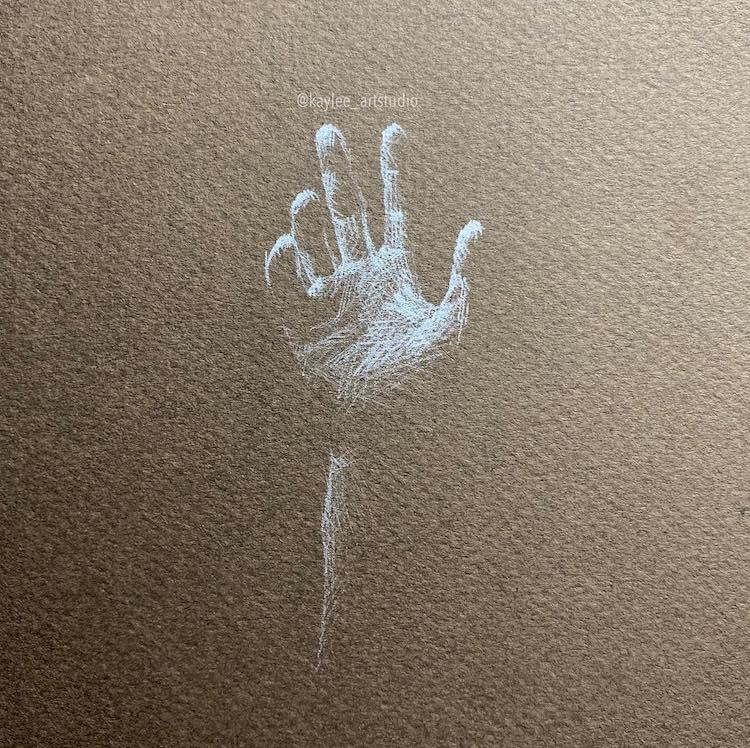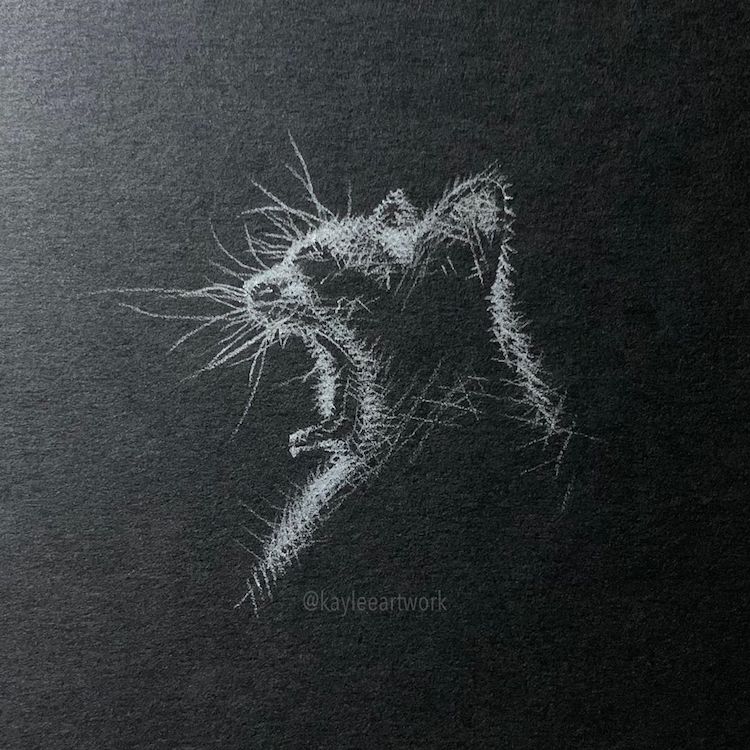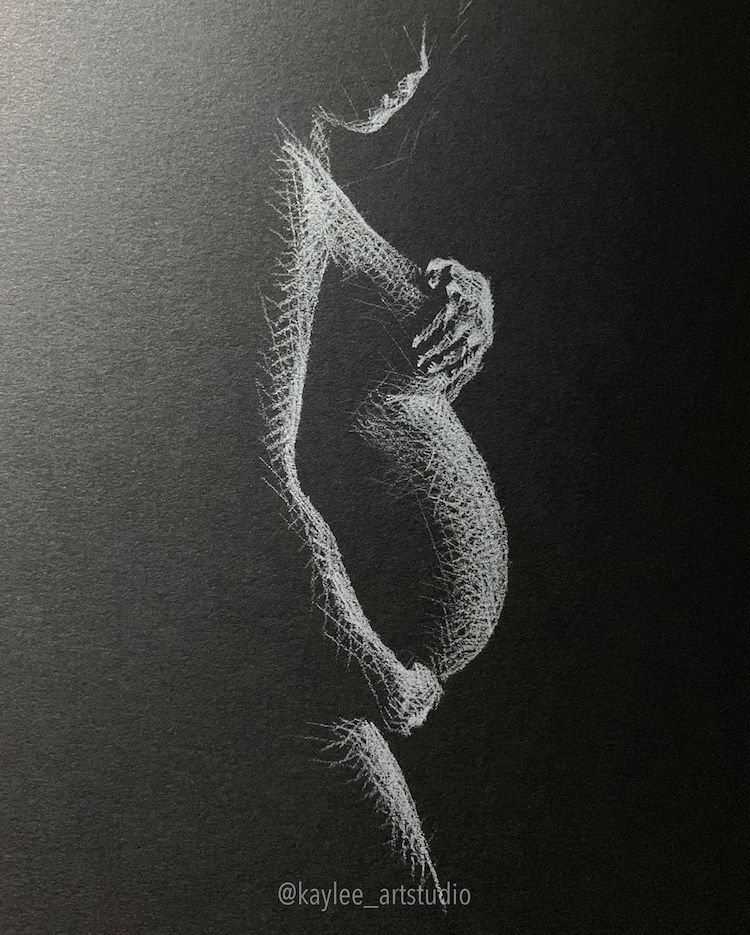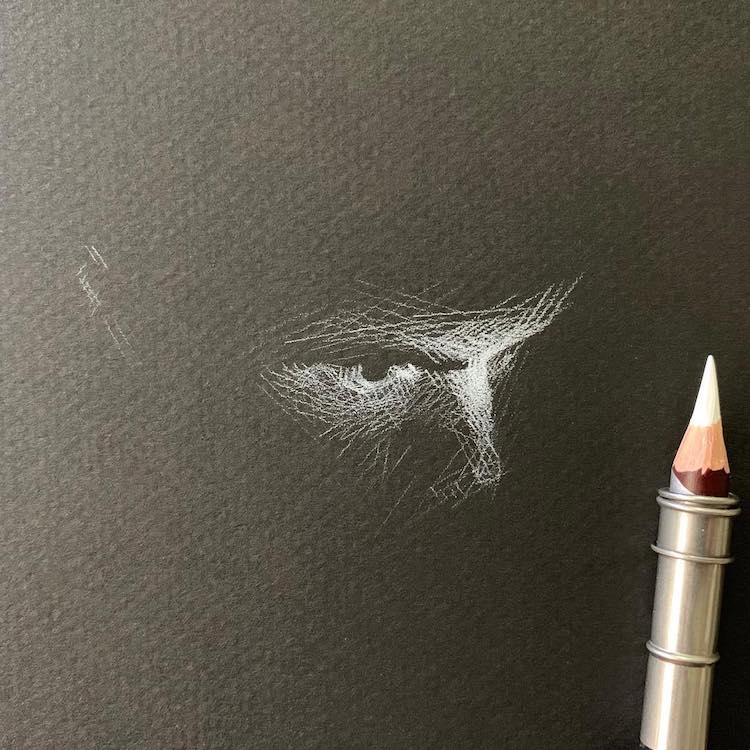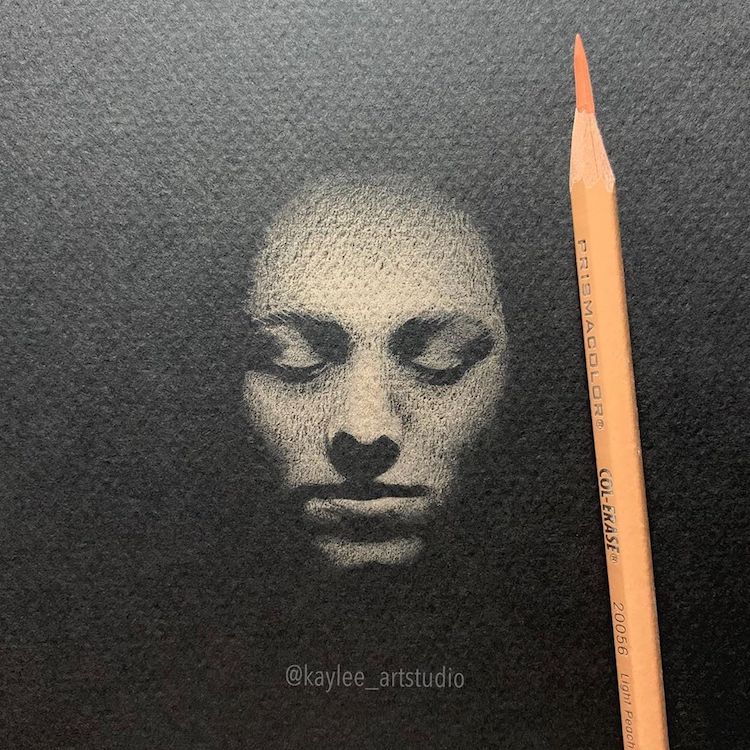 My Modern Met granted permission to feature photos by Kay Lee.
Related Articles:
Illustrator Shares Step-By-Step Process to Create a Realistic Drawing of an Octopus
Artist Creates Pencil Drawings That Look Like They're Lit With Fluorescent Lights
Ornate Ink Drawings Transform String Instruments Into Unconventional Storybooks