Love is a universal language, but sometimes, saying a simple "I love you" doesn't accurately express what you really feel. In this way, the English language falls short of conveying your true emotions. Luckily, there's a way to bridge the gap. We can adopt words from other cultures that aren't translatable into English, but they mean what we're trying to say. In a series called Language of Love, Argentinian designer Jazmin Batista helpfully reveals and defines these terms—in both words and with a charming illustration.
Borrowing from languages such as Welsh, Arabic, and Spanish, the phrases depict the small moments—both good and bad—that anyone in love will experience. For instance, the act of running your fingers through your beloved's hair has a name in Portuguese—it's called cafuné. And you know that unexplainable feeling of wanting to squeeze a baby's cute chubby cheeks? There's a term for that, too. In Taglog, it's called gigil. But perhaps the most useful word comes from the Norwegian dictionary. The phrase forelsket describes that euphoric feeling of when you first begin to fall in love with someone.
Once you become acquainted with these phrases, you'll no longer be at a loss for words when it comes to love. Be sure to memorize them for the next time you experience something like viraag—the Hindi word for the emotional pang of being separated from that special person in your life.
Looking for another way to express your love? Try using these phrases from the Language of Love series.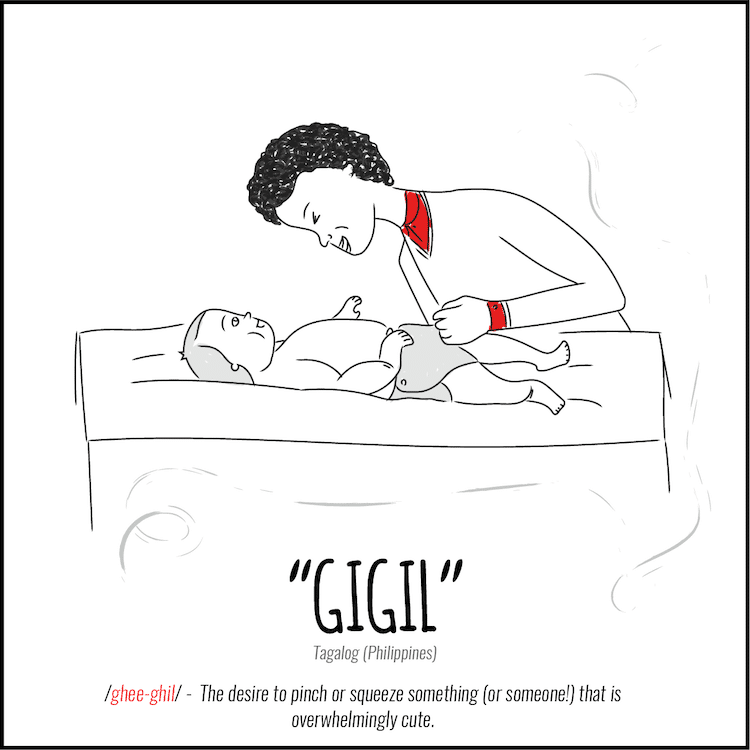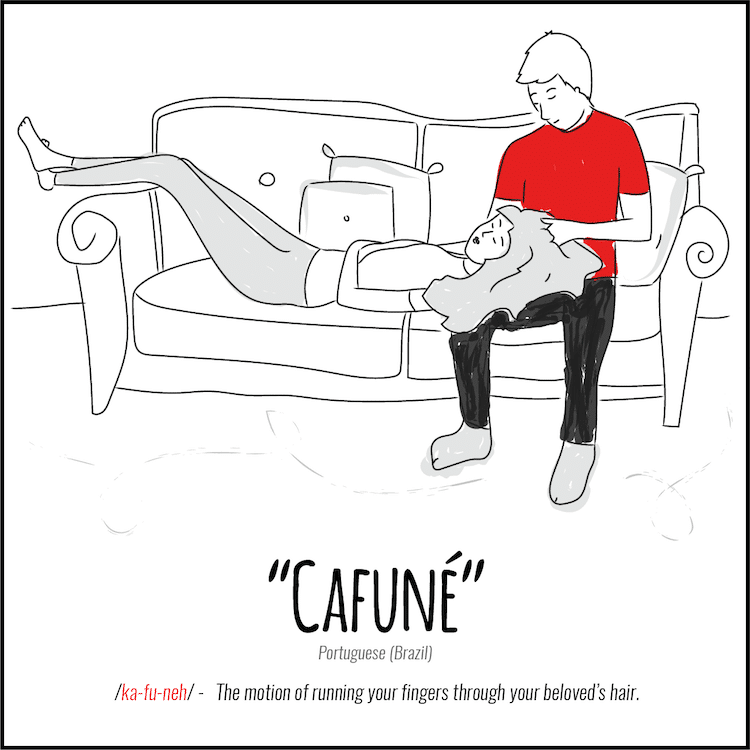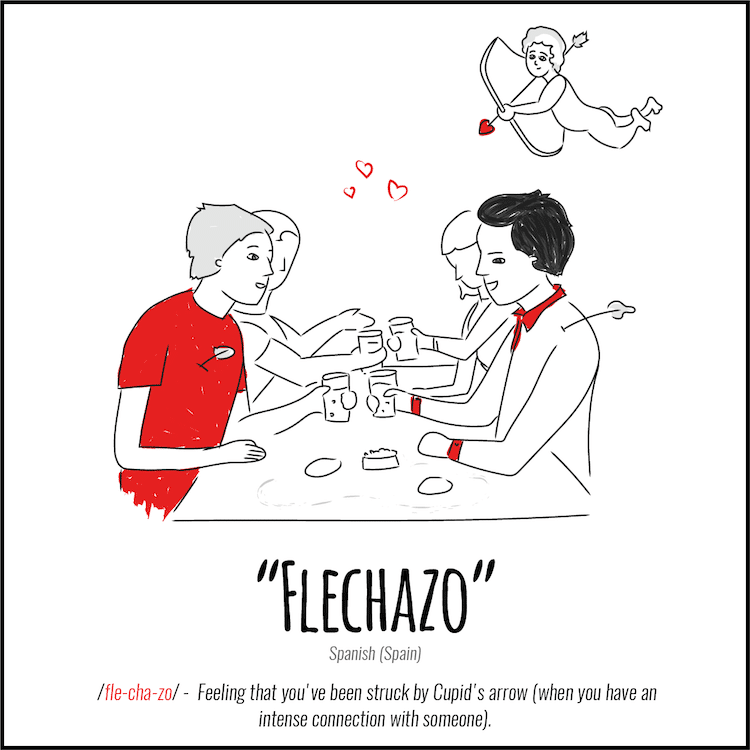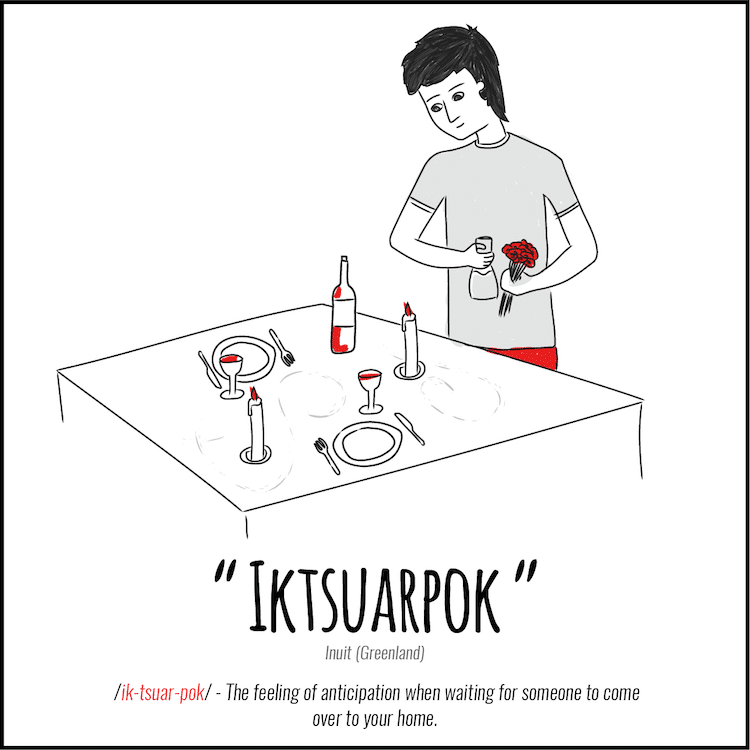 Language of Love: Website
My Modern Met granted permission to use illustrations by Mari Vestbo.