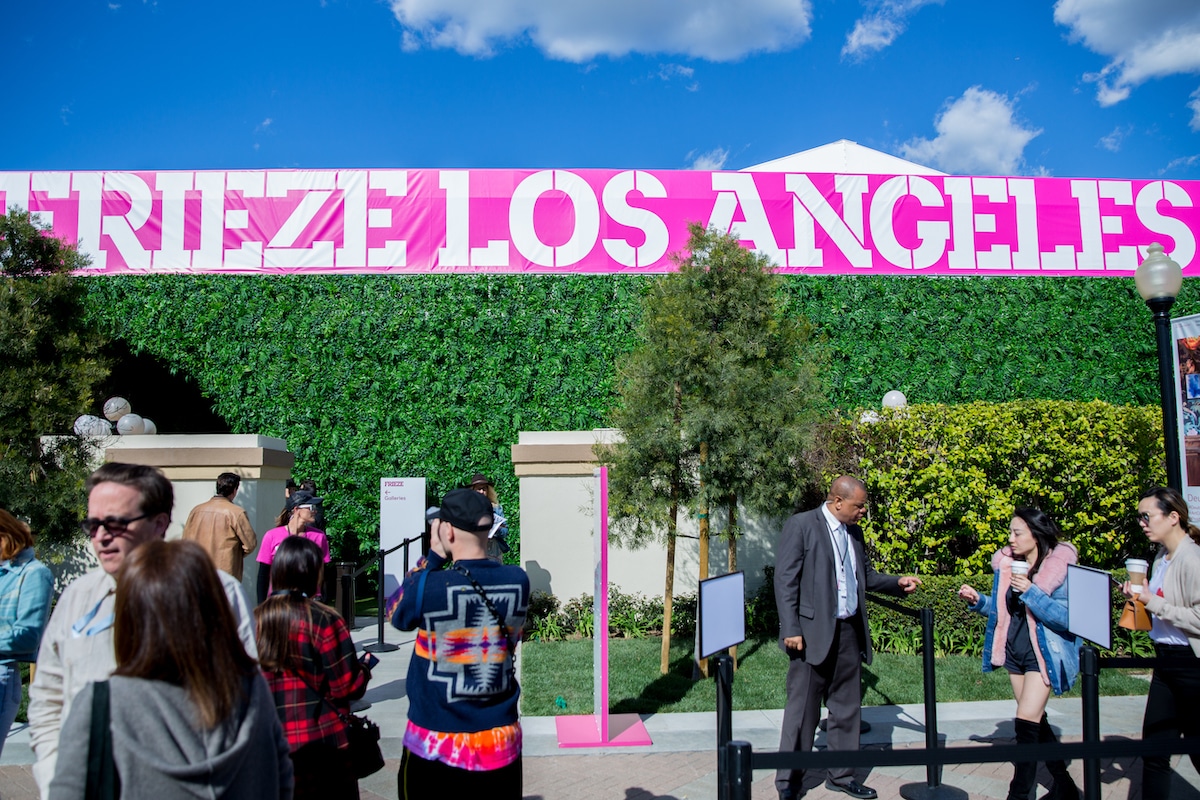 The Frieze Art Fair is known for being one of the best places to view and collect contemporary art. Its events are held annually in London (during October) and New York (during May), and Frieze has recently increased its offerings. From February 15 to 17, 2019, the art fair debuted the newest locale: Los Angeles. Held on the Paramount Studios Lot in Hollywood, more than 70 galleries participated in its inaugural show—from global giants like the Gagosian to Los Angeles institutions such as the Kayne Griffin Corcoran.
Architect Kulapat Yantrasast designed a massive tent that housed the gallery booths. Of the spaces available, 10 of them were subsidized for emerging galleries. Within the stalls were an array of international and local artists. Contemporary icons such as Barbara Kruger, Wayne Thiebaud, and Alex Katz were on display, as well as those with an "LA focus" like Doug Aitken and Kathryn Andrews.
Beyond the gallery tent, Frieze celebrated its unique setting by taking over the Paramount backlot—a small-scale city set that you've undoubtedly seen in many movies and television shows. Here, there were individual art projects curated by Ali Subotnick that transformed the faux metropolis into a surreal landscape. Paul McCarthy showcased a larger-than-life bottle of ketchup while other creatives took an interactive route; Lisa Anne Auerbach used her abilities as a psychic reader to advise people on art. In addition to these projects, the backlot played host to non-profit and artist-run organizations such as the Women's Center for Creative Work.
My Modern Met got the chance to check out the LA Frieze. Scroll down to see our journey through the art fair.
The Frieze Art Fair made its debut in Los Angeles from February 15 to 17, 2019.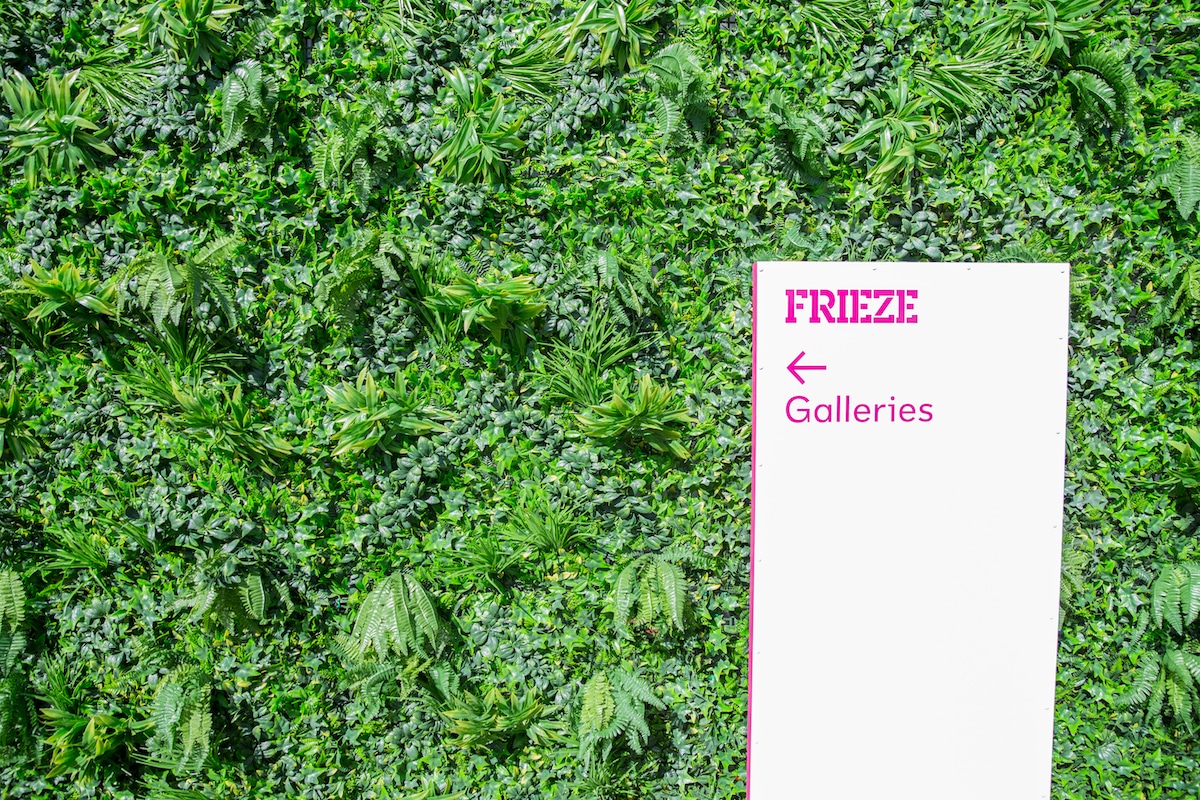 It was held on the Paramount Studios Lot in Hollywood.
Architect Kulapat Yantrasast designed a large tent that held the gallery booths.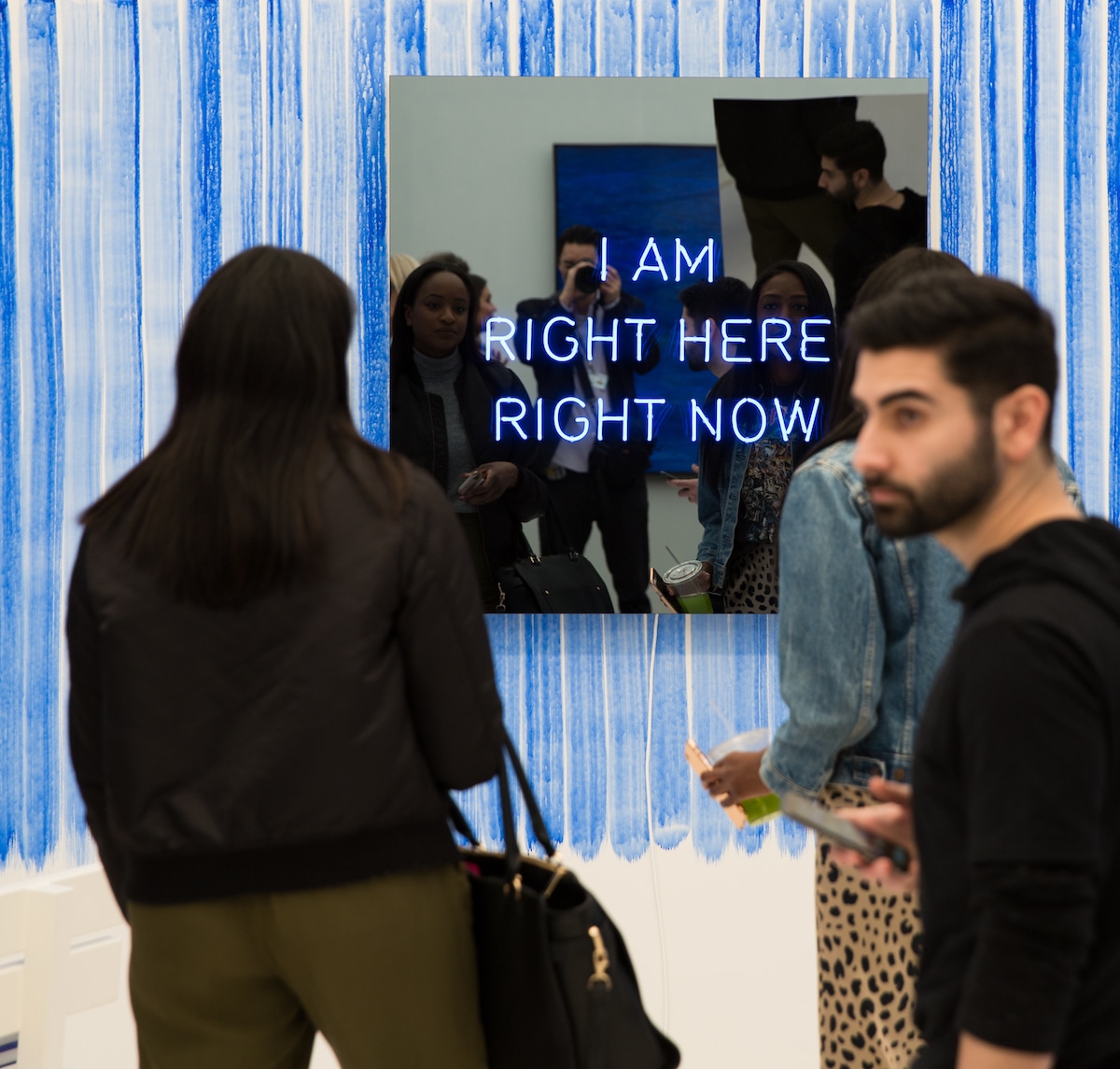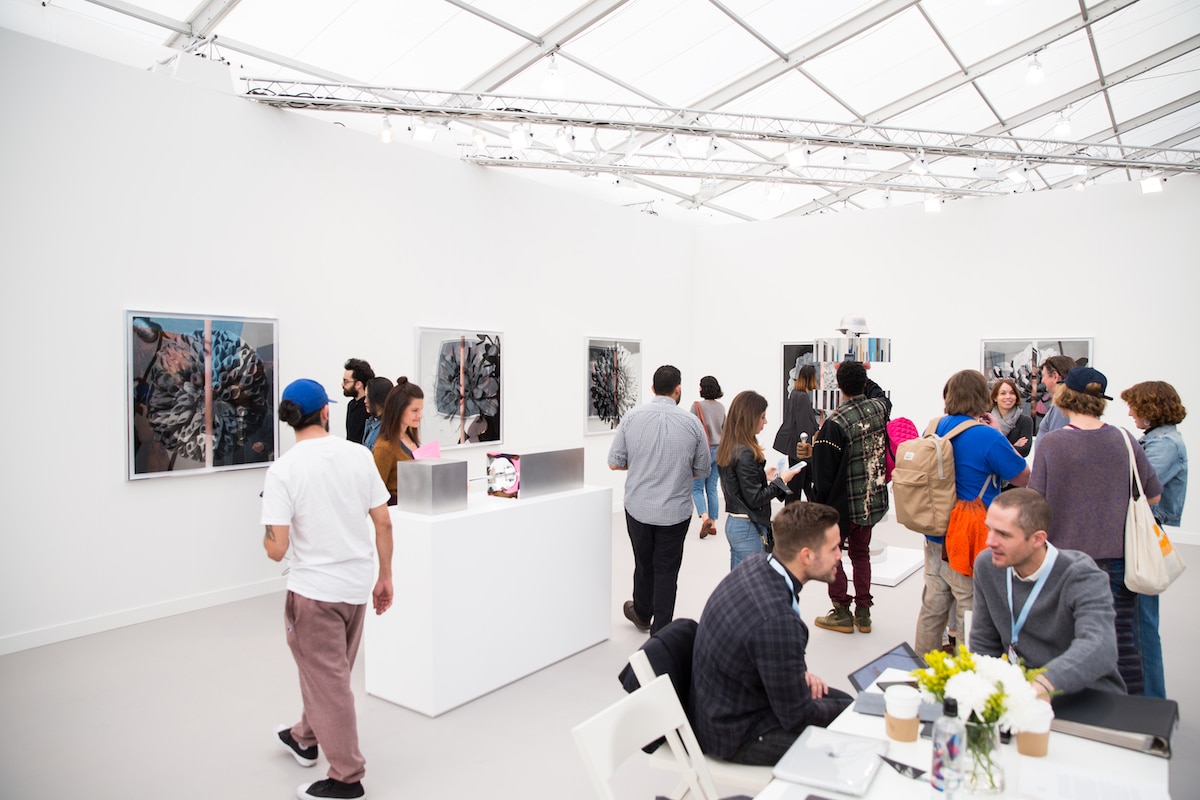 The Paramount backlot featured individual art projects that transformed the cityscape set into a surreal metropolis.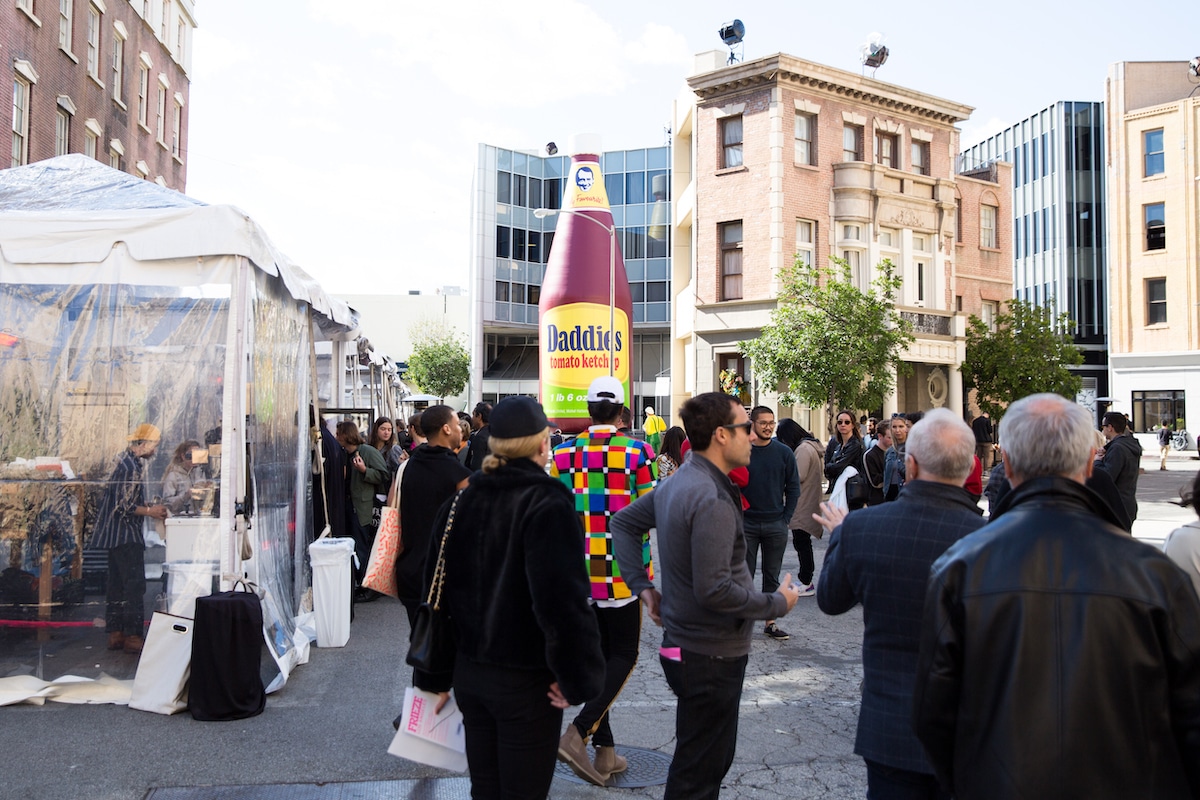 All images © Eugene Kim / My Modern Met.
Related Articles: