Don't have enough money for a hot meal? That's not a problem if you are dining at Tokyo's Mirai Shokudo (aka Future Eatery). Since opening its doors in 2015, owner Sekai Kobayashi has allowed customers to work 50-minute shifts in order to earn their meal at the small eatery, which seats 12 people around a small counter. Kobayashi, a former software engineer, sees the system as part of her "open source" restaurant concept, where the participation of customers helps the business.
The idea struck her while working for a recipe website, Cookpad Inc., which has an in-office kitchen that staff could use. Encouraged by her colleagues' compliments, she decided to leave behind her work as an engineer and open her own restaurant. Now, in a little over two years, more than 500 helpers have worked with Kobayashi—who runs Mirai Shokudo by herself—and earned a meal by doing so.
Ranging from university students looking to save money to a former teacher in her mid-50s hoping to move into the food industry, there's always someone new in the kitchen. And for Kobayashi, this is part of the joy. "I use this system because I want to connect with hungry people who otherwise couldn't eat at restaurants because they don't have money."
This desire to give back doesn't just end with a free meal. The former engineer takes things a step further, even sharing the finances of her restaurant with the public. "To manage my restaurant, I adopted an open-source model—a system through which software design is made available for free to the public so that everyone can improve upon it," she shared with China Daily.
"I posted the restaurant's business plan and finances on its website so I can collect input from the public on how to make improvements." Not only does it help her, but it also serves as a resource for others who may be interested in opening their own restaurant. "Sharing something with others means supporting those with ambition. That underpins my approach to work."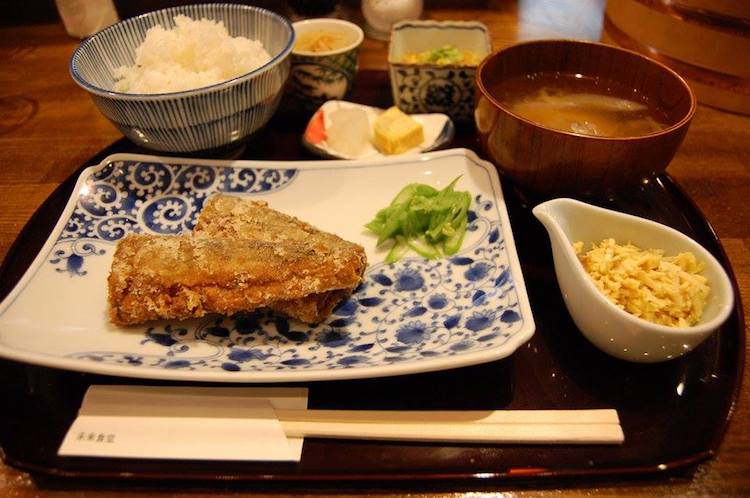 Mirai Shokudo: Website | Facebook
h/t: [China Daily]
All images via Mirai Shokudo.
Related Articles

:

'The Restaurant of Order Mistakes' Only Staffs Waiters with Dementia, So Every Order is a Surprise

Restaurant Places Fridge Outside for Customers to Donate Leftovers to the Hungry

Unique Travel Startup Allows You to Cook and Dine with Locals Around the World

Digital Installation Transforms Restaurant into Immersive Dining Experience