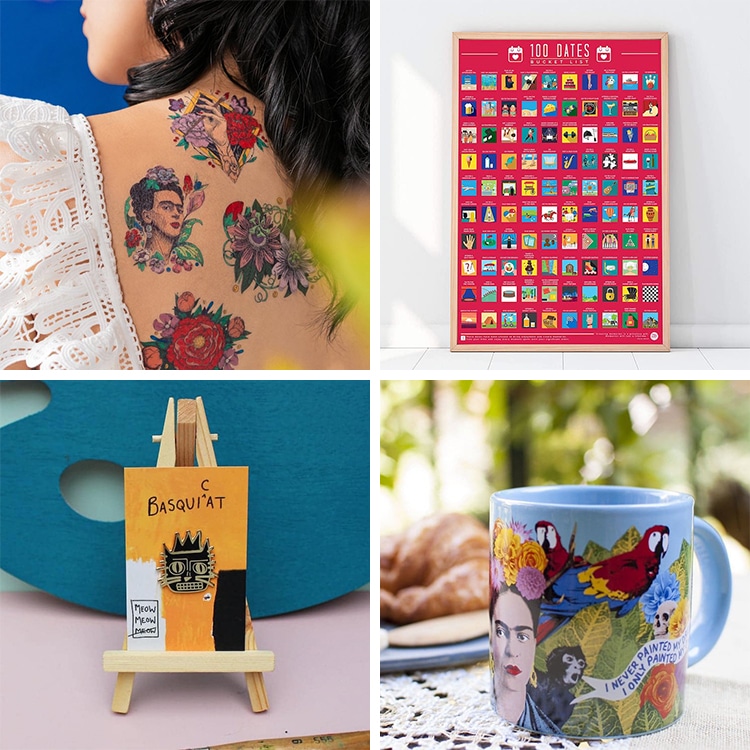 Has your wallet been feeling a little light as of late? If you're watching what you spend (like so many of us), My Modern Met Store is here to help. We've made it easy to find high-quality gifts under $25 so that you won't have to miss out on holidays or special moments. Whether you're purchasing presents for upcoming parties or in search for a little way to say "thank you," we have you covered with a bevy of unique gifts your friends and family are sure to love.
Some of our most popular products are under $25, proving that the best things come in small packages—and they'll be winners for any gift-giving occasion. One of our best sellers is the Small Wooden Cat Pile. It's a fun game nicknamed "Cat Jenga" that comes with six teak wood felines. Try your luck at stacking these kitties as high as you can without them toppling over. Looking for even more of a challenge? You can always add more Cat Piles to the bunch and up the difficulty!
Scroll down to peruse our picks for cool gifts that won't break the bank. For even more items under $25, check out our entire selection in My Modern Met Store.
Looking for the perfect present that won't break the bank? Check out My Modern Met Store's selection of cool gifts under $25!
100 Date Ideas Poster
Rainbow Joes: Series 1 Figurines
Frida Kahlo Temporary Tattoo Set
Birds on a Wire Mug
Small Wooden Cat Pile
DIY Llama Doll Embroidery Kit
In Bloom Temporary Tattoo
Pablo Picatso Enamel Pin
Starry Night Candle
Jungle Spoon
Pocket Maya Angelou Wisdom Book
Ballerina Bookmark
Frida Kahlo Mug
Bob Ross Enamel Pin Set
Basquicat Enamel Pin
The Kiss Candle
Lollipopter Kinetic Toy
Viviva A5 Ivory Sketchbook
Mindfulness Cards
Great Masters Page Flag Set
This article has been edited and updated.
Related Articles:
10 Gifts to Give Your Closest Companions on National Friendship Day
15+ Creative Collectible Figurines That'll Inspire You to Dress Up Your Desk
Enjoy the Best Creative Products When You Shop at My Modern Met Store