In an effort to adapt our living habits to the realities of climate change, Japan's N-Ark has come up with a unique floating city concept. Dogen City is an ambitious project that calls for the creation of a maritime city to withstand rising tides. Meant to house up to 10,000 residents and 30,000 daytime visitors, it is broken into three major components.
The first is a habitable ring that creates a bay and protects the city from tsunamis. The ring is tiered, with food and infrastructure sunk below the habitable zones. Within the ring, floating architecture will allow for the reconfiguration of the space according to urban functions.
Below sea level sits a high-tech data center cooled by the ocean. The center will house the city's operating system, as well as much of its medical services. Designed as a healthcare city, a DNA bank, and medical research center, as well as surgical and testing facilities, it will all be housed under water. This will keep energy costs down, allowing for an efficient use of the space.
"I have thought that it would be great if we could create a city where people can naturally improve their health by living in a city designed from the start to be advantageous for disease prevention," shared Yuichi Tei, professor at the University of Tokyo's graduate school of Medicine and Engineering. Tei is on the advisory board of the New Ocean Consortium, which will help bring Dogen City to fruition.
"To do this, I think it is desirable to build a city from scratch, a floating city."
The concept also includes facilities for medical tourism, including seawater hot springs, as well as foods and cuisines produced on-site. To meet the needs of the city, the consortium is also working on ways to grow food using regenerative aquaponics and resource circulation. Currently, it is developing technology that will harness the nutrients of seawater and create a soil environment that will allow plants to grow successfully as long as there is humidity.
N-Ark was founded in 2021 to create a floating farm, but has set its sights even higher in an effort to address the climate crisis. Under the umbrella of their New Ocean concept, they are bringing together professionals from different sectors to work toward a common goal. Together, they hope to take the negative situation regarding the environment and use it as an opportunity to make positive changes in the way we live.
Dogen City is a sustainable floating city concept from N-Ark.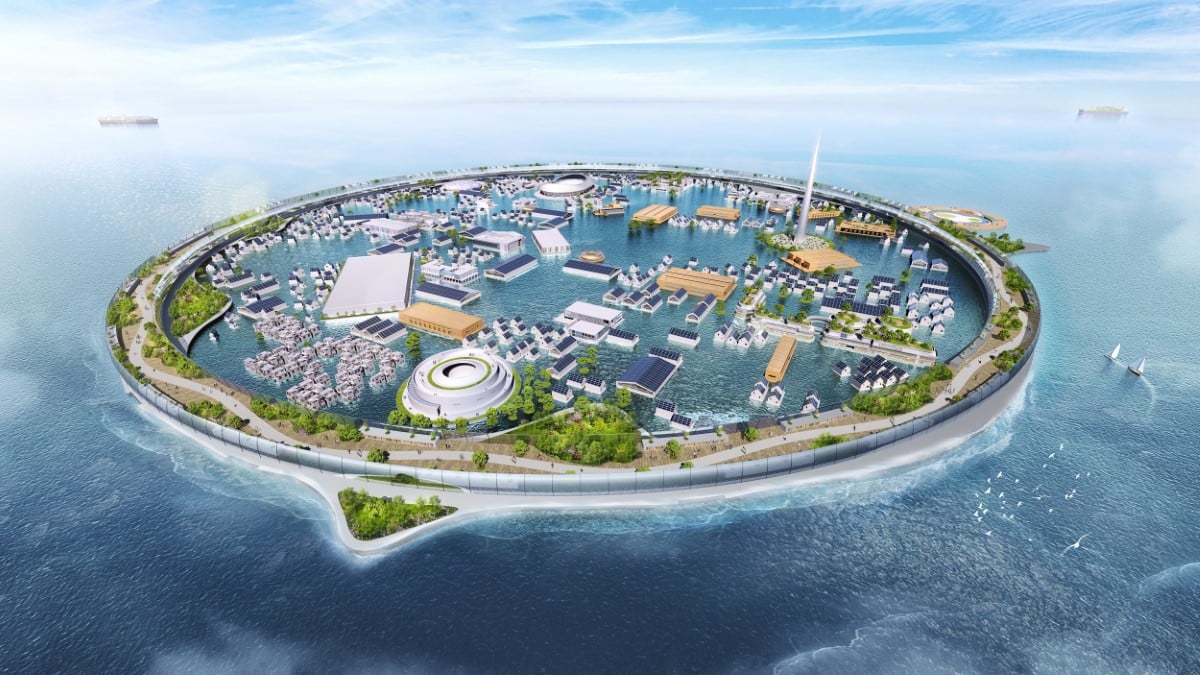 Self-sustaining and habitable, the concept is a way to adapt to our changing climate.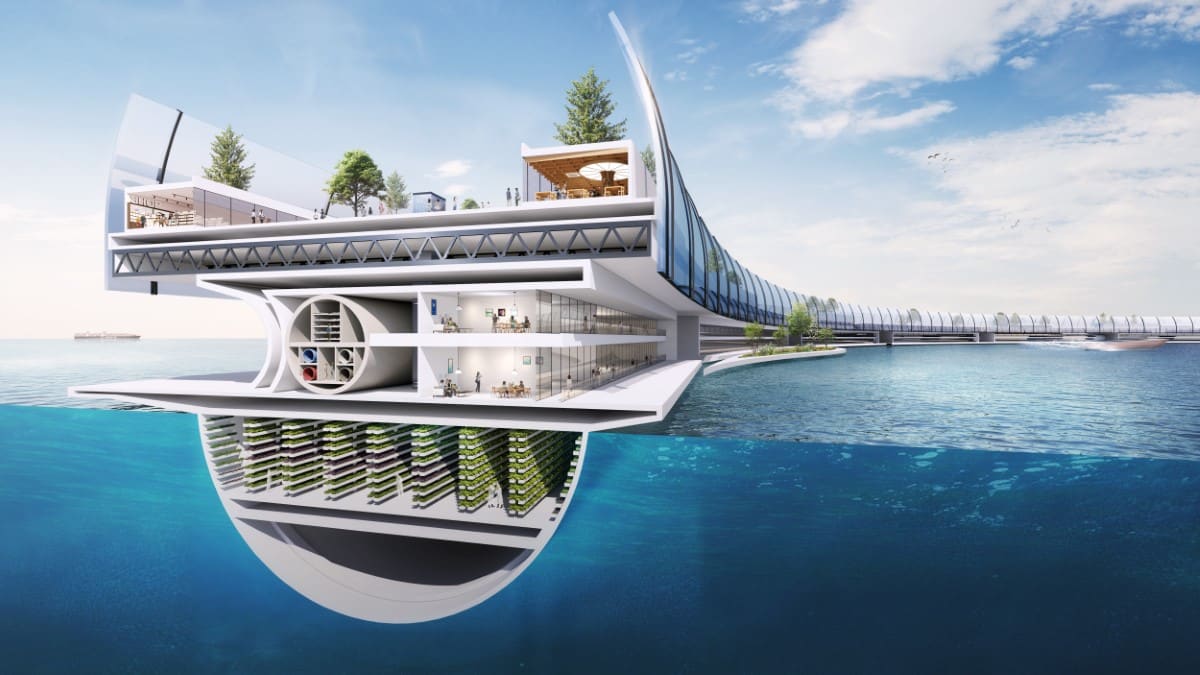 Learn more about this incredible concept and the group of experts working to make it a reality.
All images via N-Ark.
Related Articles

: