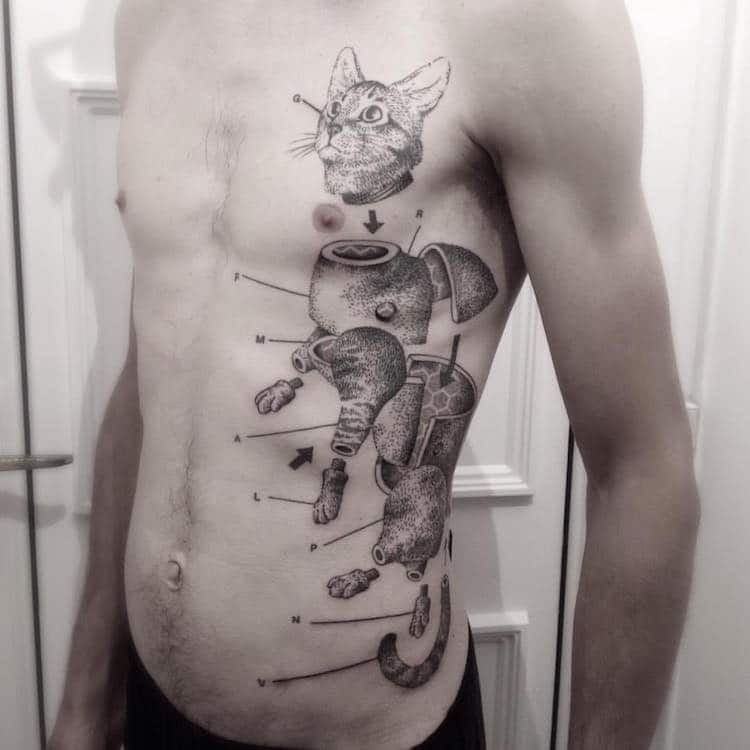 Italian-born, London-based illustrator and tattoo artist Otto D'Ambra is known for his avant-garde style, which primarily depicts hybrid animals combined with illustrations seemingly plucked from Boardwalk Empire. D'Ambra is a multi-faceted artist, who began his career as a set designer and evolved over time into body art and etching. In 2012, he opened The White Elephant Studio in London as a creative base for artists.
A quick look at D'Ambra's tattoos and it becomes clear just how intertwined his printmaking and tattooing are. In fact, an occasional image will leap from printing press to flesh with apparent ease. The artist's work retains a vintage feel, while at the same time interjecting modern textures, patterns, and objects—cementing them firmly in the contemporary world. Sticking to black ink, the detailed hatch work of his tattoos strikingly mirror the build up of depth and form in his etchings. Bizarre and rich with symbolism, D'Ambra's work shows a skilled hand—he's just as comfortable producing a detailed portrait as he is creating geometric forms. It's this wide range of skills, honed into one recognizable style, that has brought him his fair share of praise and recognition.
D'Ambra's etchings can be purchased via the Curious Duke Gallery in London, while he tattoos out of The White Elephant Studio.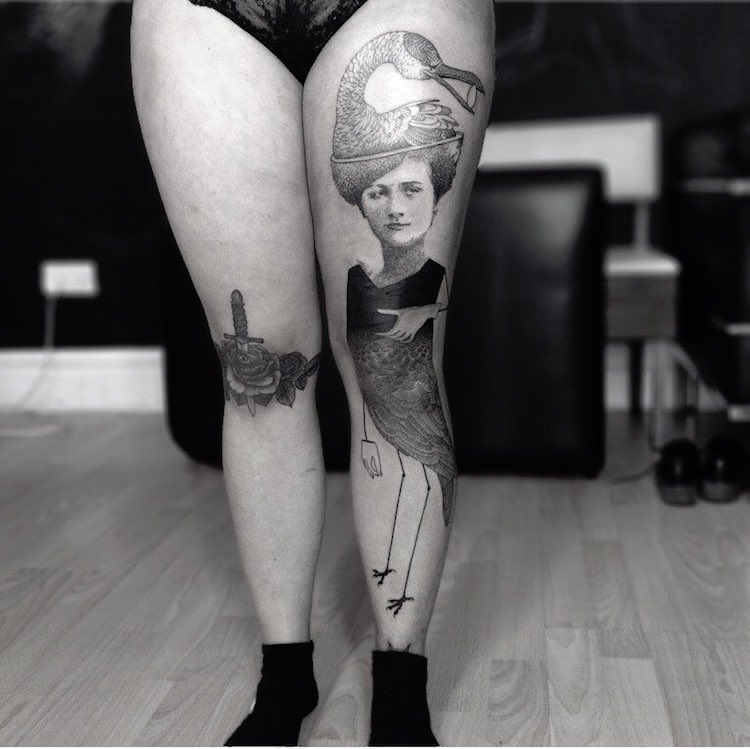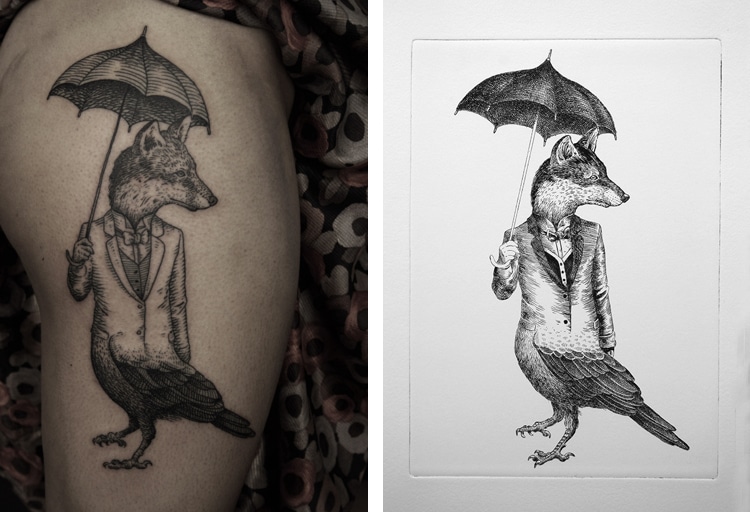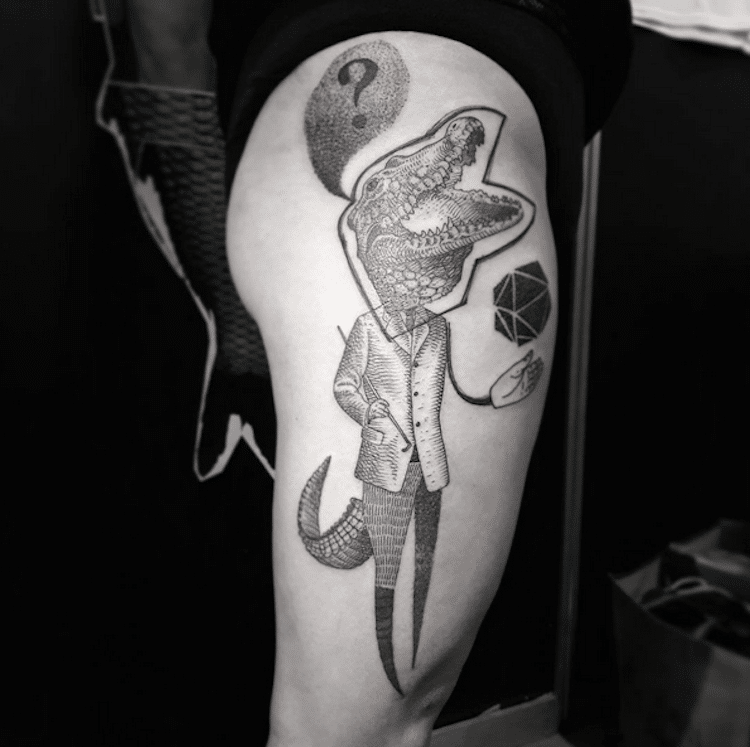 Otto D'Ambra: Website | Facebook | Instagram | Tumblr
via [Lustik]
All images via Otto D'Ambra.