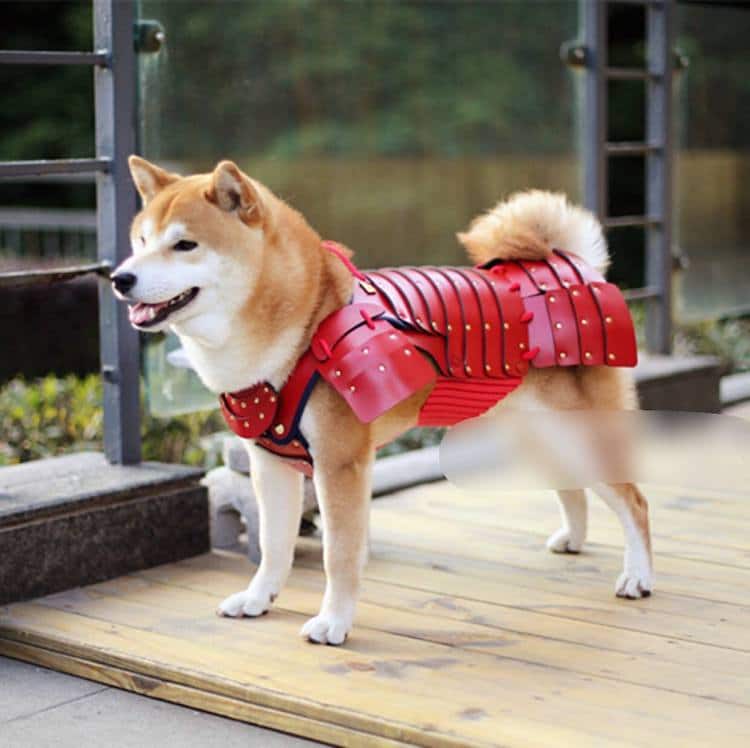 Nowadays, it seems like pets have just as many sartorial options as us humans. From quaint sweaters to frilly dresses, your dog or cat can strut their stuff in style. Japanese company Samurai Age is capitalizing on this pet outfits trend in an offbeat way. They've developed samurai armor for pups and felines that transforms them from your easygoing furry friend into your fiercely loyal protector.
To reveal your animal's warrior spirit, Samurai Age has fashioned their armor after the traditional samurai suit. Their pet costumes mostly avoid head wear, but they do feature sode (rectangular shoulder protection) and dou (large chest plate). Constructed as a single piece, it covers the creature's back and snaps together between their two front legs.
If you're looking for special occasion costumes for pets, or you want to offer your pup some protection at the dog park, these outfits are now available on the Samurai Age website. They come in standard and custom sizes that range from 14,040 yen ($128) to 16,416 yen ($146). But, a word of caution; when trying to suit up a cat, you might need your own set of armor!
Japanese company Samurai Age wants to bring out your furry friend's inner warrior. They've created pet costumes modeled after traditional samurai armor.
The pet outfits look great on dogs, as well as cats…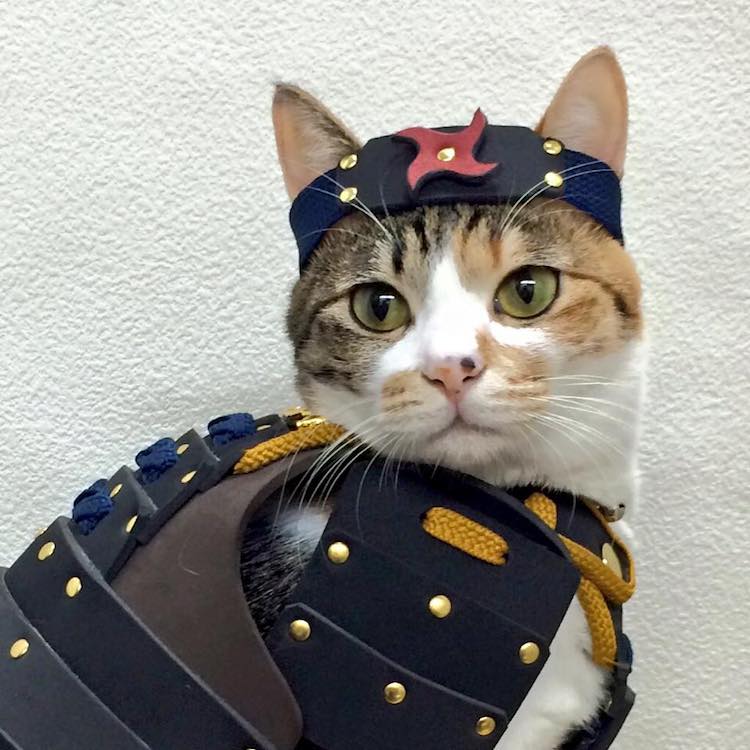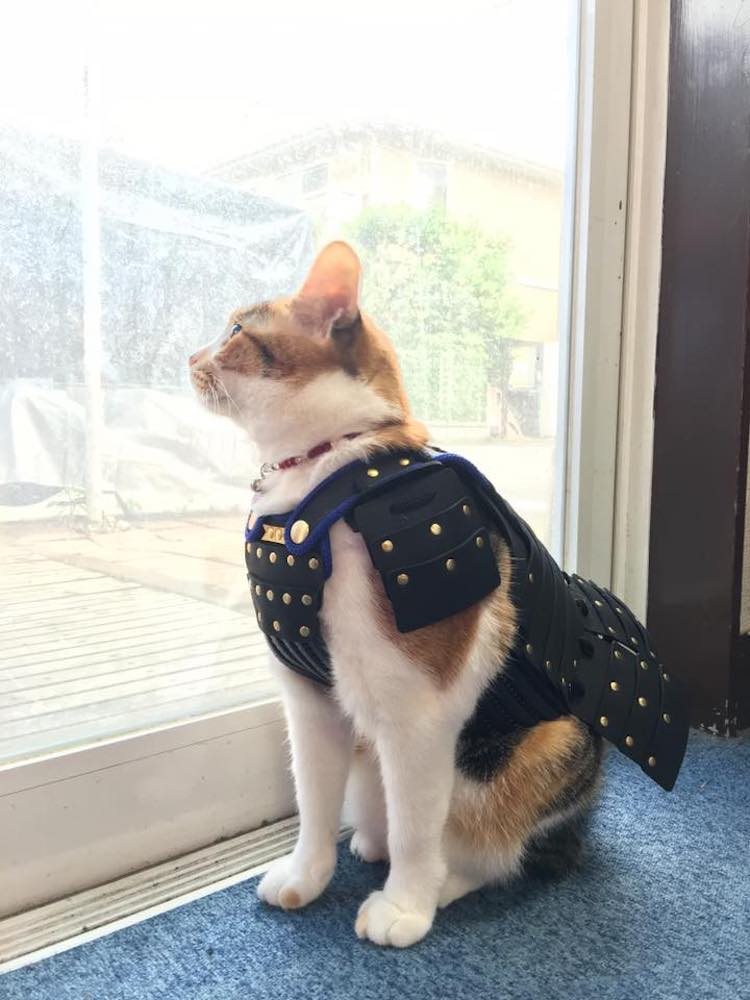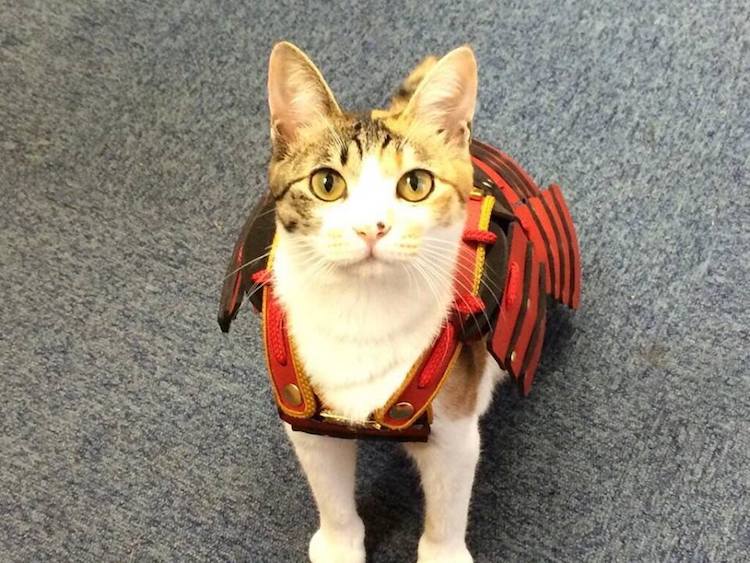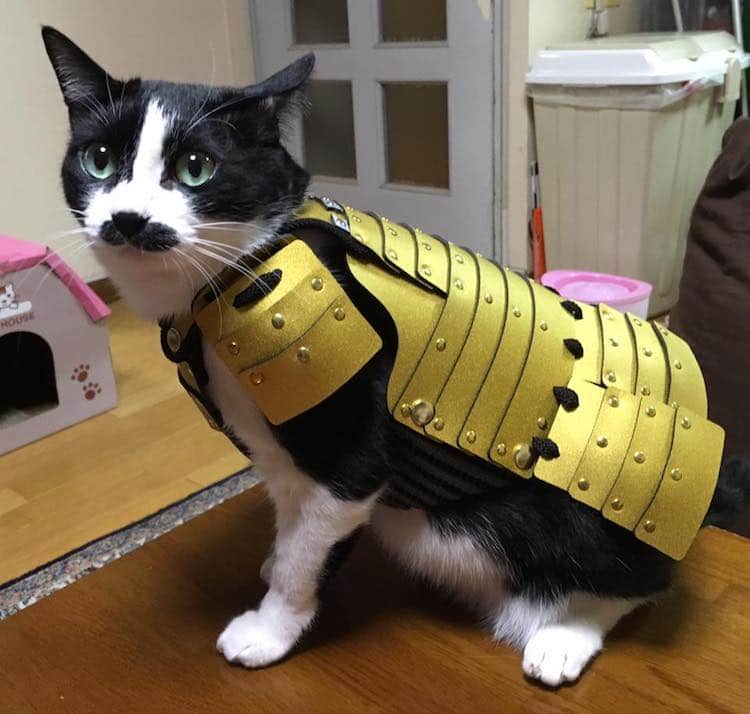 Suiting up reveals who your cat or dog really is—your loyal protector.
Even when your furry friend isn't suited up, the armor makes for wonderful home and wall decor.
Samurai Age: Website | Facebook | Instagram
h/t: [Spoon & Tamago]
All images via Samurai Age.
Related Articles:
DIY Shows How to Make Your Kid a Cardboard Knight in Armor
Playful Pet Portraits Produced with Cardboard Cutouts