Many of us are currently stuck at home during COVID-19 lockdowns. And while it's easy to get bored and frustrated, this rare time of isolation can also offer enough space to learn a new skill. Taking online art classes on Skillshare is a great way to distract yourself from the news, learn something new, and simply have fun!
From learning the basics of drawing to mastering pet photography, we've compiled a list of Skillshare classes that you can easily take from the comfort of your home. The current situation is tough for everyone, but creativity can help us through it. That's why we've included a course called Visual Journaling: Drawing Your Feelings, which guides you through processing your emotions through art. Scroll down for more classes you can take right away.
Want to learn a new artistic skill? Check out these 10 Skillshare classes you can take online.
Capture perfect portraits of your pets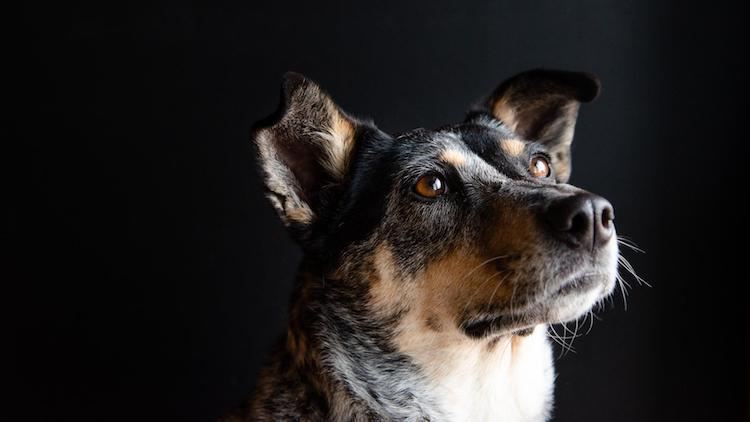 In this Skillshare course, photographer Tabitha Park teaches you to capture a beautiful, studio-quality portrait of your pet using natural light from your window and a simple home setup. If you don't have a fluffy friend, grab a houseplant, a family member, or an interesting object. You'll end up with dramatic, professional-looking photos, and, most importantly, a new skill set! Get started here.
Learn basic drawing skills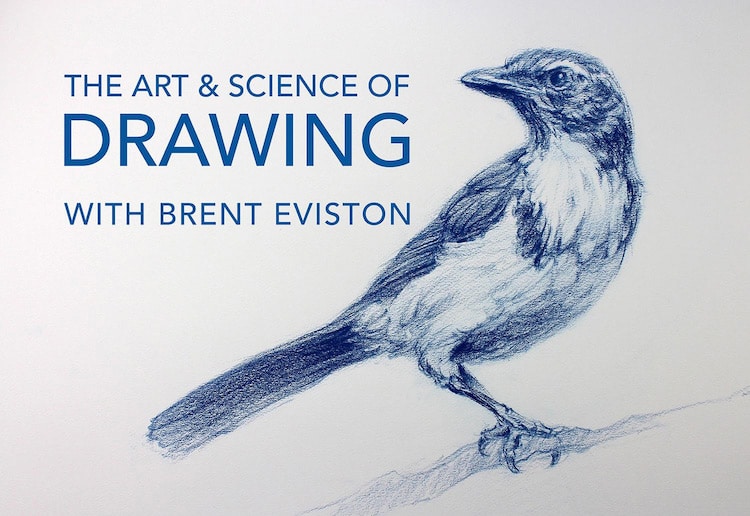 Artist Brent Eviston believes that drawing is a skill that anyone can learn, regardless of "natural talent." Designed for aspiring painters, graphic designers, illustrators, and artists of all types, the Art & Science of Drawing series will teach you the basics of drawing with easy-to-follow video lessons.
Start a visual journal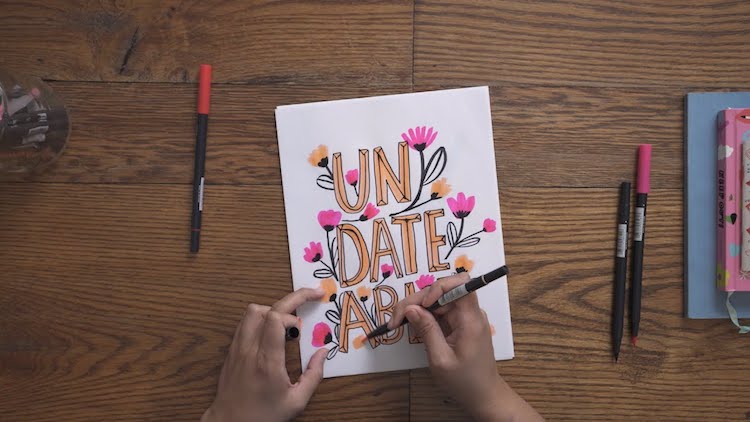 If you're struggling with your mental health right now, you're definitely not alone. Journaling is a great way to organize your thoughts, but a visual journal takes it a step further, allowing you to express emotions that you might not be able to put into words. In this class, illustrator Jordan Sondler guides you through 5 exercises that will help you connect more deeply with how you feel. Sign up here.
Create food illustrations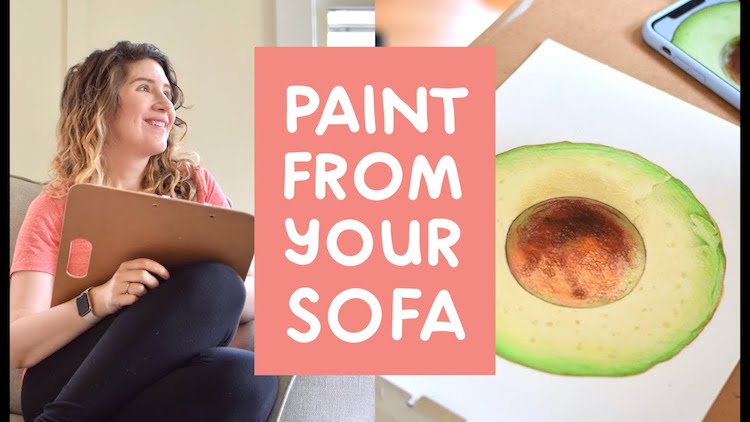 You might currently be stuck inside, but there's still plenty of drawing inspiration at home—especially in the kitchen. Artist Kendyll Hillegas shows you don't need a dedicated work space to create art. Her class is focused on creating realistic food illustrations from the comfort of your couch. Get started here.
Dedicate yourself to a daily art challenge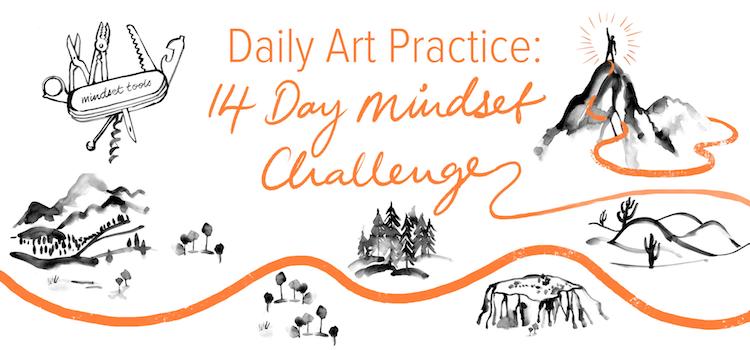 You might have tried daily art challenges in the past, but perhaps you struggled to keep it up. This course by illustrator Ohn Mar Win teaches you to see the value in taking just 10 minutes every day to sketch something you find in your home. After 14 days, you'll have the right mindset to invest permanently in your creativity. Start today.
Master botanical illustration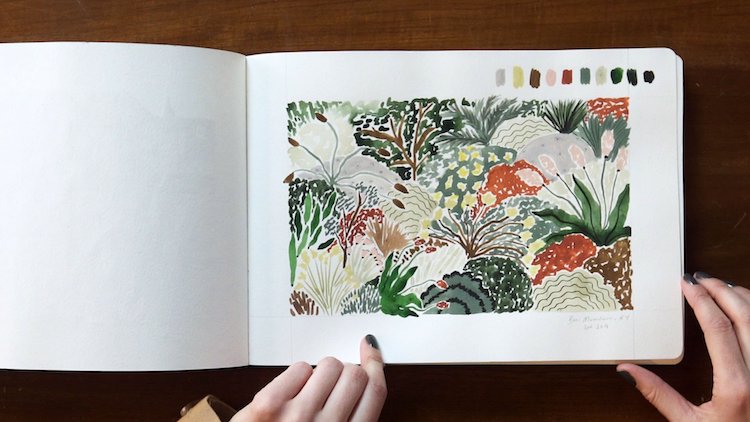 If you're currently missing being outside, why not pay homage to nature by learning how to render lush botanicals in watercolor and gouache? Print designer and illustrator Sara Boccaccini Meadows invites you into her studio to learn how to hand-paint garden scenes inspired by the real world. She covers setting up the right composition, mixing colors, layering paints, and adding details. Get started here.
Advance your watercolor skills

If you've already dabbled in watercolor and love the medium, artist Jen Dixon has created a 14-day class that helps you to keep building on your skills. This course is perfect for those who want to learn how to handle your watercolor brush properly to create a wide range of brush marks. Sign up here.
Get started with calligraphy

Ever wanted to learn calligraphy? Hand lettering artist Bryn Chernoff shows you how to add modern, elegant flourishes to your letters. This 40-minute course will take you through exercises that help steady your hand, how to create decorative shapes and strokes, as well as projects and ideas to help you practice. Get started today by following this link.
Take better photos of your art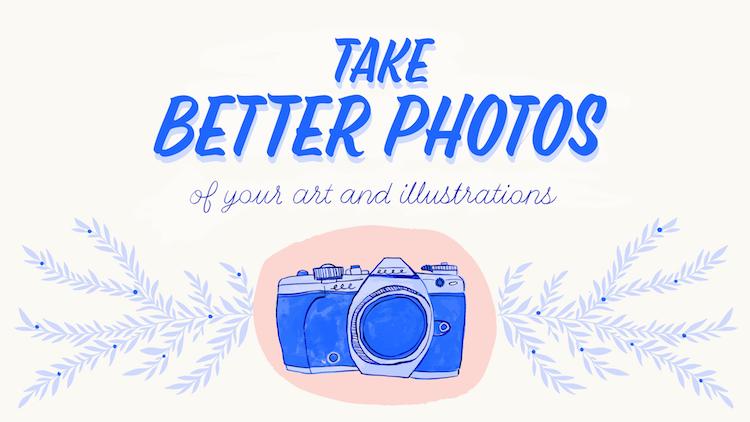 So you've created beautiful drawings, and now you want to share your creations with the world. In this course, artist and illustrator Alanna Cartier shows you her own process for photographing works in paper, resulting in consistent images for social media and beyond. Sign up here.
Learn how to animate your illustrations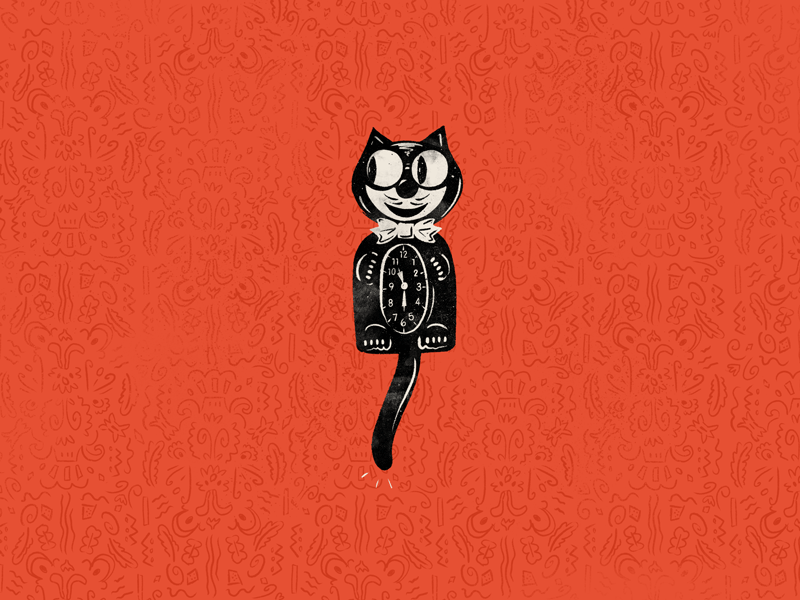 Want to bring your illustrations to life? In this class, graphic designer Jamie Bartlett show you three different methods of animation that each have their own unique look. You'll need Adobe Photoshop for this one, so if you aren't familiar with the software, check out these tutorials for beginners.
All images via Skillshare except where noted.
Related Articles:
The 5 Best Online Resources to Learn Arts and Crafts
18 Best Online Photography Classes Guaranteed to Improve Your Creativity
Final Cut Pro X and Logic Pro X Are Free to Use for 90 Days Right Now