For many artists, having a dedicated place to work is vital to honing their craft. Neile Cooper was one of them. She envisioned a small "sanctuary" for her to create her beautiful stained glass art and jewelry. Her wish came true; behind her home in Mohawk, New Jersey, she built a petite cabin that's both a creative escape as well as a place to show off her stunning artistry. And at first glance, there's no doubt about what Cooper makes, because the entire exterior is covered in her own designs! It's a spectacular stained glass cabin displaying a myriad of colorful imagery from its base to the tip of the roof.
Aptly-called Glass Cabin, nature-inspired scenes are spread across the window-frame panels. Flowers, snails, and mushrooms line the walls while creatures that can fly are along the ceiling. Against the backdrop of trees, the cabin looks like a magical place to work and be inspired. From its 8-feet by 12-feet interior, the views provide a vibrant and spectacular lens from which to see the outside world.
Cooper says that Glass Cabin was a "dream project," and an eco-friendly one at that. "It is made almost entirely of reclaimed materials," Cooper explained to Creators. "Rafter beams from some fallen trees, lumber from a neighbor's storm-damaged porch, and many, many old window frames."
Neile Cooper created a stained glass cabin that's covered in her colorful, nature-inspired imagery.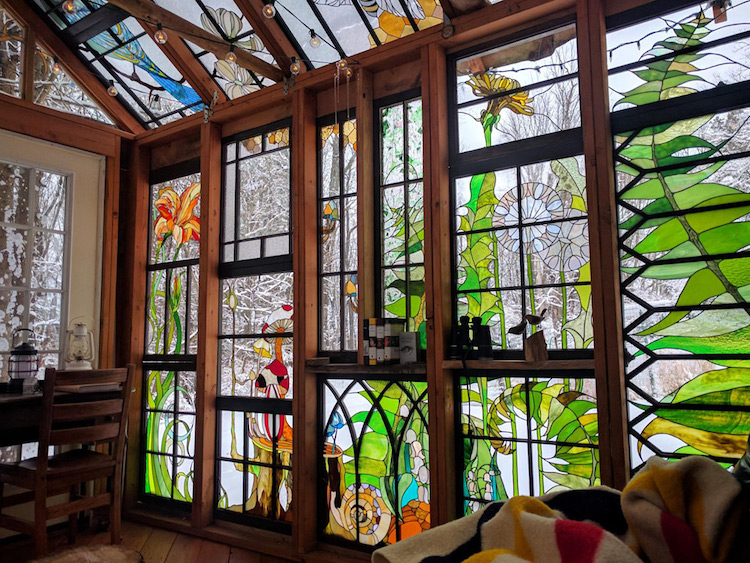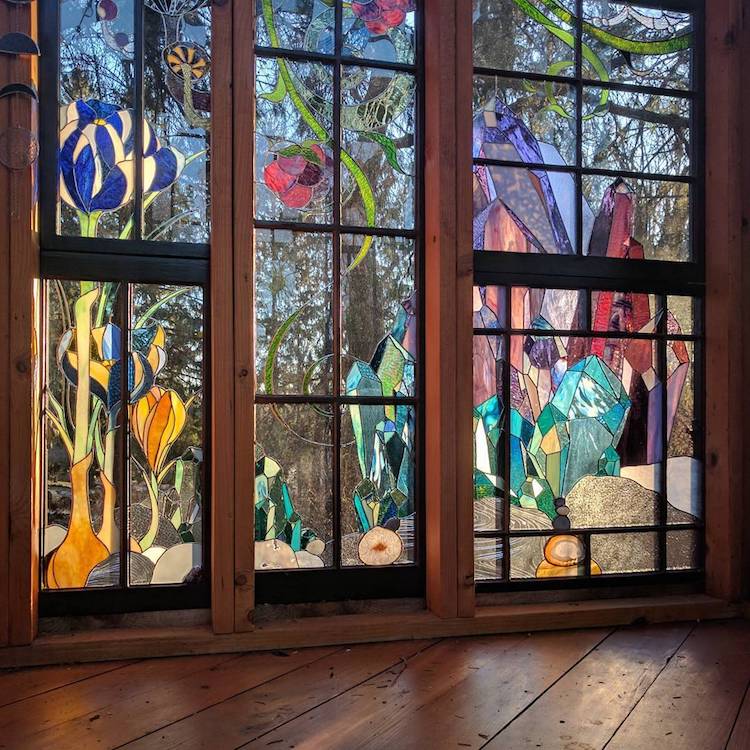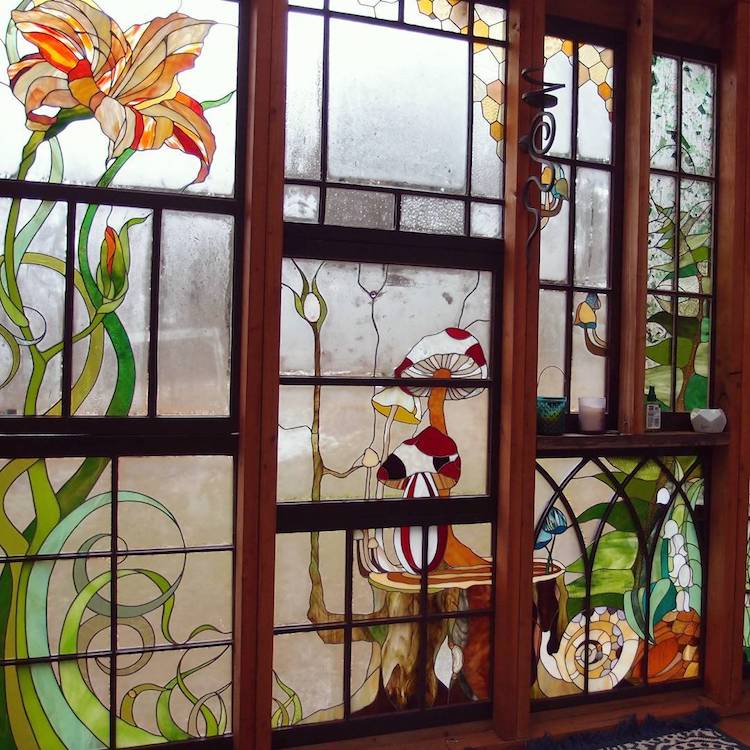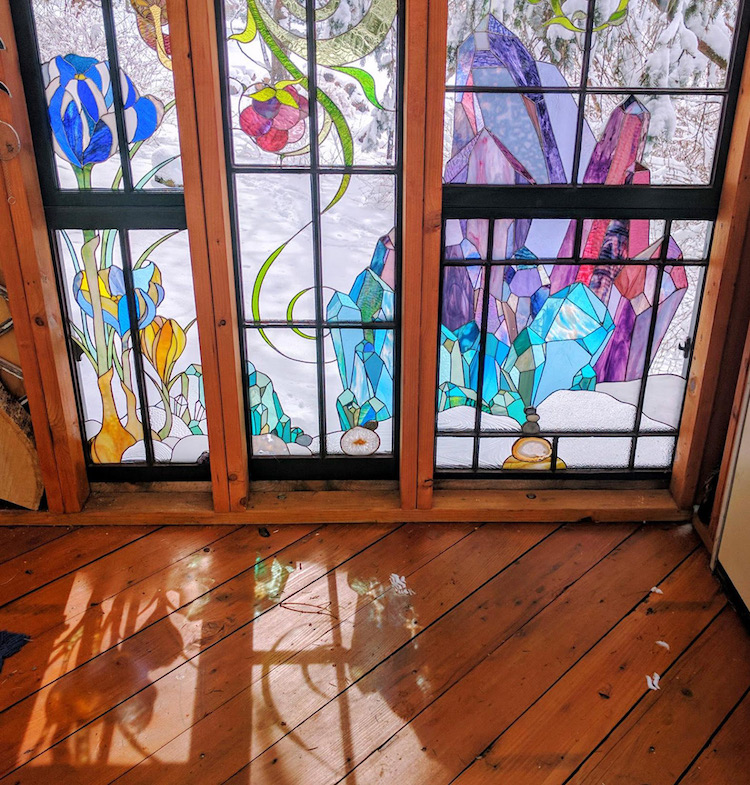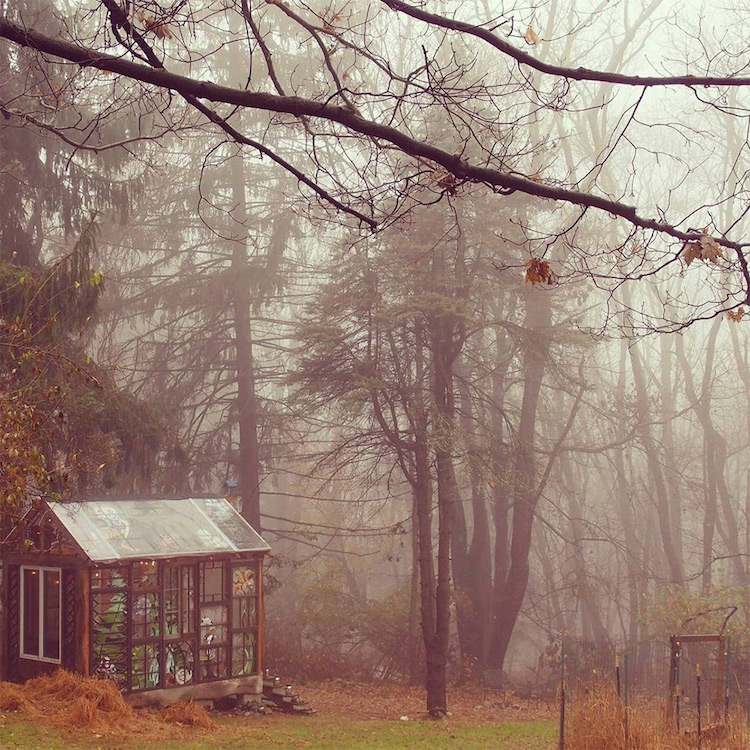 Even in the winter, the Glass Cabin is a colorful beacon.
Neile Cooper: Instagram | Etsy | Facebook
h/t: [Design You Trust, Colossal]
All images via Neile Cooper.