Sometimes babies have the coolest stuff that leaves adults feeling pangs of jealousy. Matthew Regonini has made grownups everywhere wish they were kids again by constructing one of the best highchairs we've ever seen. The designer and builder fashioned a wooden highchair after an All Terrain Scout Transport (AT-ST) from Star Wars. Meant for his young son, this wooden feeding chair mimics the vessel's bipedal legs, which are sometimes described as "chicken-like."
In a video highlighting his process, Regonini shares a behind-the-scenes look at the work that went into making the wooden highchair. He began by cutting the pieces of plywood using a CNC machine and then took a hammer and chisel to free them loose. Once that was done, Regonini matched the two sides (each leg) like a vertical puzzle, stacking the small parts onto one another.
With the more decorative elements cut, the exterior of the seat was next. The DIY dad sliced the components on a jigsaw and used wood glue, clamps, and vices to fuse them together. This was largely the same process for the legs, too. Next came more cutting, sanding, and gluing in order to engineer the inner seating for the highchair as well as the legs that help hold his toddler in place. Regonini opted to simply seal the wood as the finishing touch. Check out his step-by-step process and the full video, below.
Designer and builder Matthew Regonini created one of the best highchairs ever.
Modeled after a Star Wars AT-ST, this wooden highchair is the type of thing adults wish they could have.
To begin, Regonini cut out the pieces using a CNC machine.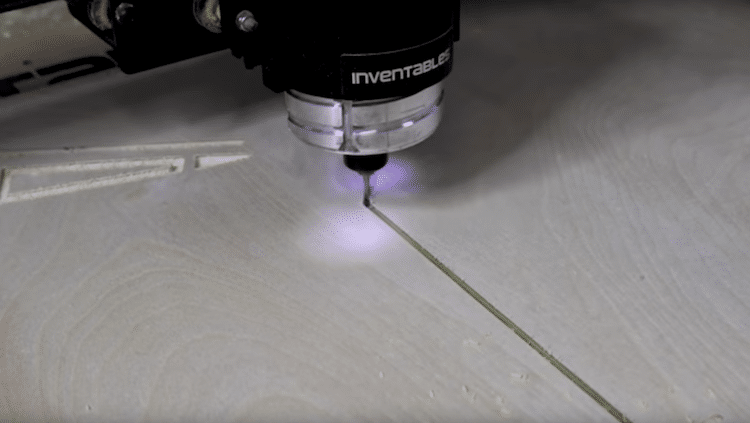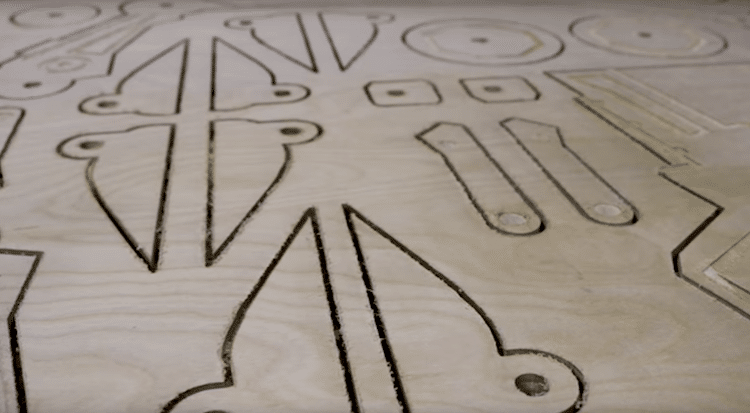 Once they were cut, he used a hammer and chisel to break the pieces free.
Some parts were hand-cut by Regonini afterward.
Wood glue, vices, and a lot of clamps held the pieces together.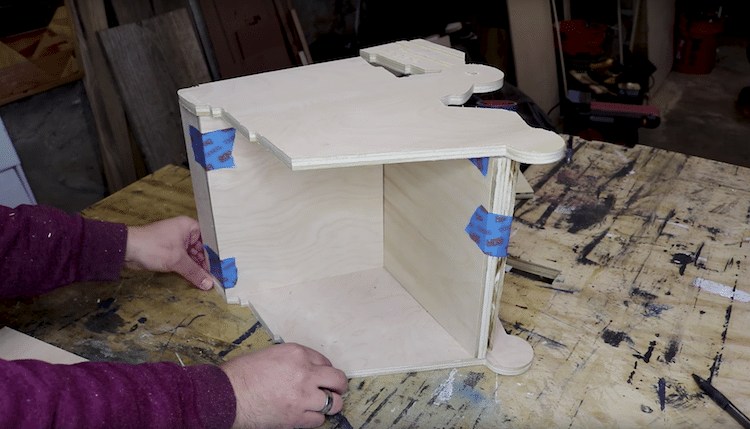 The toddler's seating was cut and sanded, too.
This is just before the dad affixed the AT-ST to a sturdy metal base.
One of the finishing touches was a sealant.
Then, it was ready to use!
The DIY is a mesmerizing sight. Watch it from beginning to end, below.
Matthew Regonini: Website | Instagram | YouTube
My Modern Met granted permission to use photos by Matthew Regonini.
Related Articles:
Parents Build an Elaborate Star Wars Bed to Get Their Son to Sleep in His Room
Adorable AT-AT Walker Crochet Pattern Lets You Craft Your Own Star Wars Toy
Father Creates Custom Tauntaun for His Son's Star Wars Inspired Costume
Star Wars Inspired Death Star Fire Pits Are Handcrafted with the Force