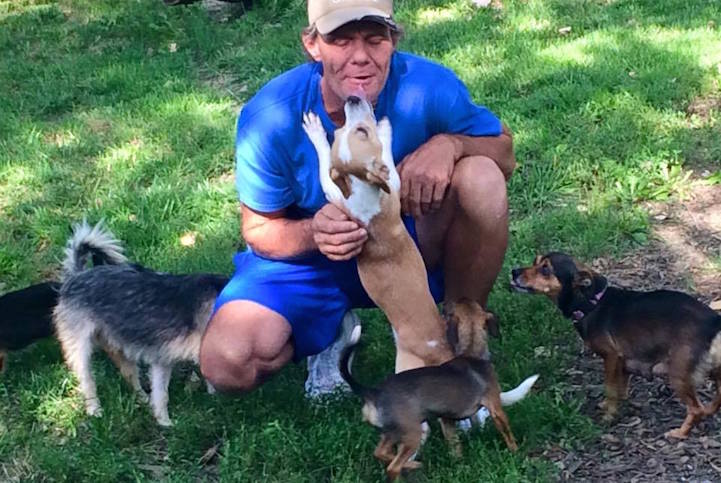 A homeless man named Steve has established that one good deed can start an incredible chain reaction. When he lost his home in 2001, Steve found companionship in an unlikely place. As he wandered the streets of California, the displaced man encountered many stray dogs. Instantly, he decided to take care of them all because he understood exactly what they were going through. Along the way, he's nurtured over 150 strays, even though he's had nothing left to give.
When a friend in Indiana offered to help Steve during this difficult time in his life, the loving man couldn't resist the opportunity. The only problem was that he'd have to travel halfway across the country with his dogs, but without a car to help him carry this load. Rather than leaving his furry companions behind, Steve attached a wagon to his bike. With only $6 to his name and 11 dogs under his care, he set off on this 2,000 mile journey.
As he began to bike across the country with his 11 friends in tow, people took notice and wanted to do whatever they could to help. It all started with Alicia Edrington, who spotted Steve pedaling through West Memphis, Arkansas. She told her mother Mickey about his journey and, in turn, the mom was inspired to reach out to her friends. Within a few hours, hundreds of people were volunteering to help Steve.
Since a storm was coming, they immediately set this animal-filled family up in a hotel room. Many contributed leashes and collars, while the West Memphis Animal Shelter donated 100 lbs. of dog food. Fellow animal lover Kelley Seaton even offered to drive the group to Indianapolis. When they arrived, something even more wonderful happened: they received a home. One of the many kind people who'd been following this story ended up donating their trailer to Steve.
Now, the lucky canines have received proper veterinary care and a GoFundMe page has been set up to support them. So many positive changes have occurred in Steve's life and it all started with his kindhearted, animal-loving spirit.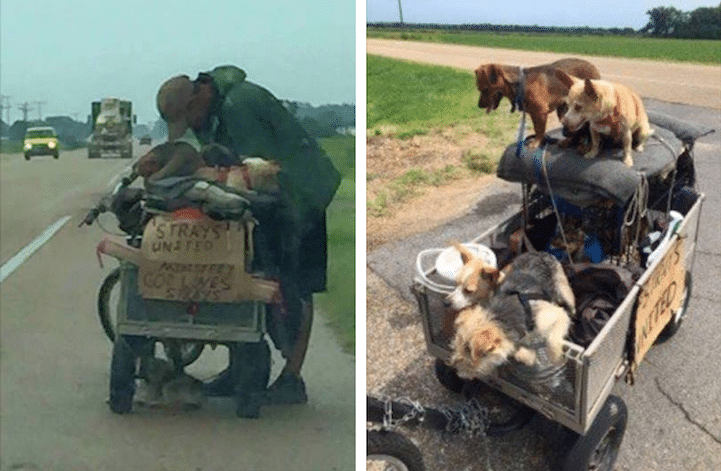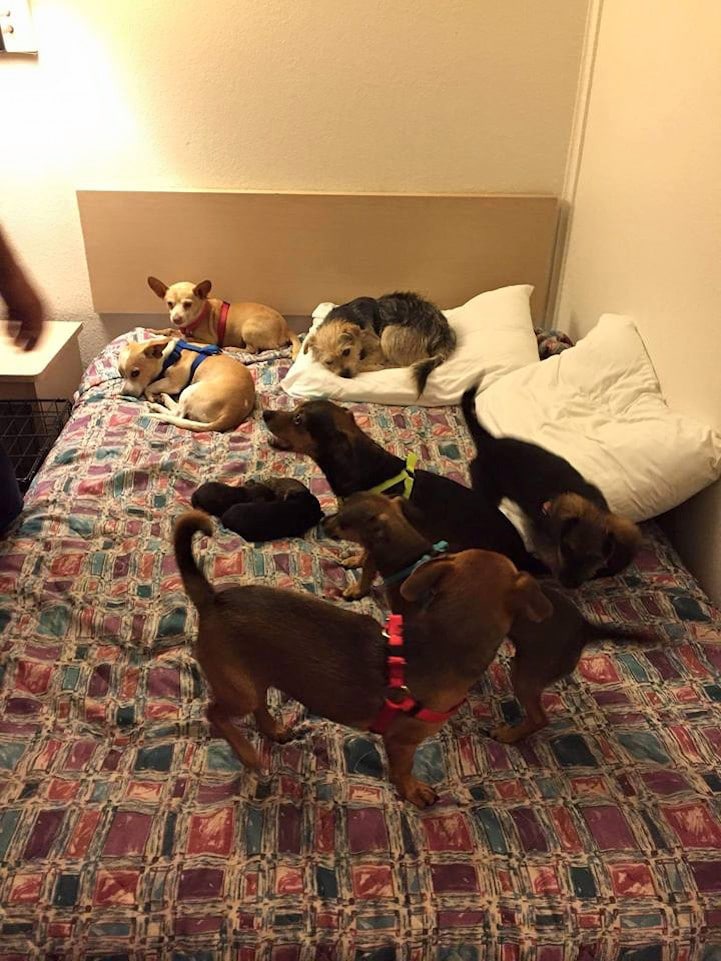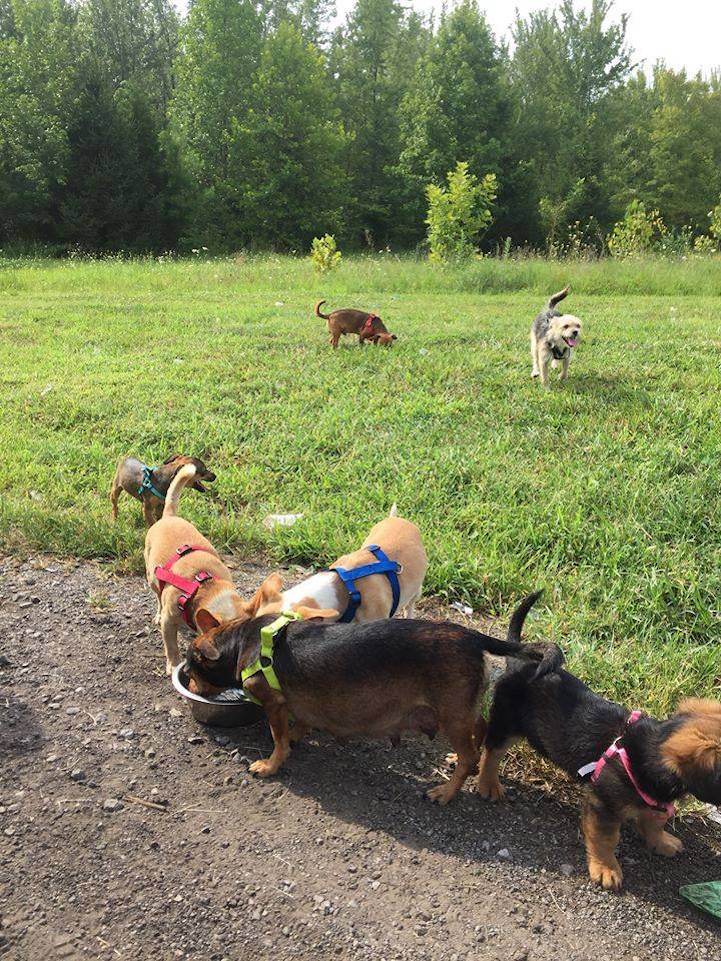 Steve: Facebook | GoFundMe
West Memphis Animal Shelter: Website | Facebook
via [IJ Review]
All photos via Steve's Strays United Across the USA and Kelley Seaton.