After years of construction and some slight delays, Studio Ghibli's very own theme park is finally open to the public. Located about an hour away from Kyoto, in Nagakute City, the sprawling destination is built on the former site of the 2005 World EXPO. There, spread across 494 spacious acres, are recreations of some of the beloved buildings and gardens depicted in Studio Ghibli's animated films, such as Howl's Moving Castle and My Neighbor Totoro.
Unlike Disneyland, Ghibli Park does not feature roller coasters or rides. Instead, it welcomes visitors to immerse themselves in life-size sets that are harmoniously integrated with nature. "People think of it as a theme park, but I've always wanted it to be a park," director Goro Miyazaki, son of Studio Ghibli co-founder Hayao Miyazaki, says. "I think that parks are first and foremost for the local people, so I wanted them to be loved by the people of Aichi more than anyone else."
The entire park is divided into five areas, each of which centers around a specific theme and film. Right now, only three are completed and open to the public. The area closest to the park's entrance is Seishun no oka (translated as "the hill of youth"), which is based on the architecture of Howl's Moving Castle—set in a 19th-century fantasy world—and the farmhouse in the 1995 film Whisper of the Heart. For those that are interested in a behind-the-scenes look at Ghibli films, there is Area 2: Ghibli daisoko ("Ghibli Warehouse"). Here, visitors will be able to see memorabilia from some of the animation, unique exhibitions, and select film screenings. Dondoko mori ("Dondoko Forest") is the third area that is open, and it's based on one of Studio Ghibli's most famous movies, My Neighbor Totoro. This section of the park includes a replica of the farmhouse in the film as well as an abundance of trees and trails.
While there is plenty to do already, in three-years' time, Ghibli Park will open its last two sections—Mononoke no sato ("Mononoke Village") and Majo no tani ("Valley of the Witch")—which are dedicated to the films Princess Mononoke and Kiki's Delivery Service, respectively. There may even be a future ride in store, as some of the concept art appears to depict spinning teacups inspired by Kiki's cat Jiji.
You can purchase timed tickets starting at 1,000 yen ($6.75) for adults and 500 yen ($3.37) for children.
Studio Ghibli's highly anticipated theme park, called Ghibli Park, is finally open.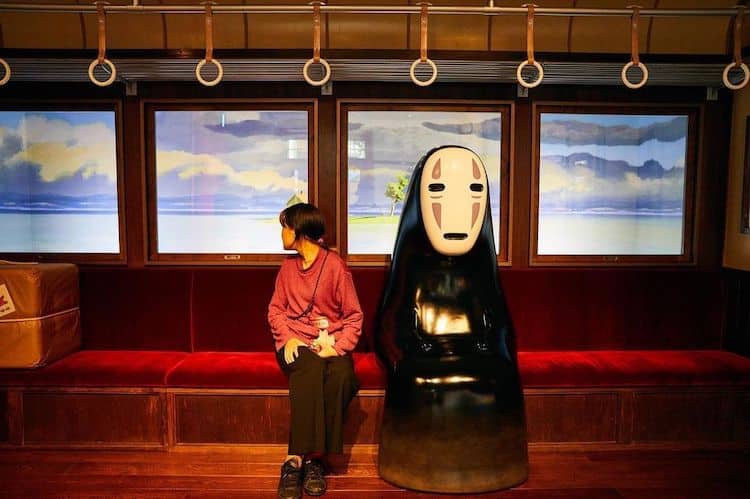 It is located in EXPO Park, the former site of the 2005 World EXPO, in Nagakute City, Aichi prefecture, Japan.
View this post on Instagram
Ghibli Park features imaginative buildings and gardens based on locations depicted in their movies.
View this post on Instagram
Ghibli Park: Website
Studio Ghibli: Website | Twitter
h/t: [Apartment Therapy]
All images via Studio Ghibli and Ghibli House.
Related Articles:
Studio Ghibli's Theme Park Releases More Illustrations of Its Imaginative Attractions
Crowdfunding Campaign Saves Studio Ghibli Museum Within Hours
Long-Awaited Studio Ghibli Theme Park Will Have a Real-Life Howl's Moving Castle