Nice stems from r/Radiology
The delicate beauty of flowers is often secondary to their vibrant colored petals. Through x-ray flower photography, however, their exquisite anatomy is highlighted with translucent overlapping petals and we're given a deeper look into stem structure. This idea, that you can x-ray a flower, dates back to the 1930s; Dain L. Taker turned his machine from the human body to blooms and produced mesmerizing monochromatic portraits of a single flower.
Though its practice seems to have disappeared over time, the tradition of x-ray flower photography is actually still alive today. Most recently, a photo was shared on Reddit of a bouquet that's awash in a blue glow against a black background. The Redditor (daisy_cutter_) accompanied the picture by saying, "[My] roommate is a radiology major and today they x-rayed flowers."
There was little information beyond that, leaving fellow Redditors stunned and curious at the results. Luckily, there were some who had familiarity with the machines, and they chimed in on how daisy_cutter_'s roommate probably did it. "We did this in our radiology department," Philoceraptorrrrr said. "Just flowers in different concentrations of contrast ([if I recall correctly] we used Gadolinium) and then images were taken every day to see the changing concentrations of the flowers. Interesting."
Redditor daisy_cutter_ shared an exquisite example of x-ray flower photography, and another Redditor responded with an "inverse" of the same image:
Many people on the site wanted a print of the blue flowers. Although daisy_cutter_ doesn't have prints available you can still find images like this in Etsy shops such as Wart Design: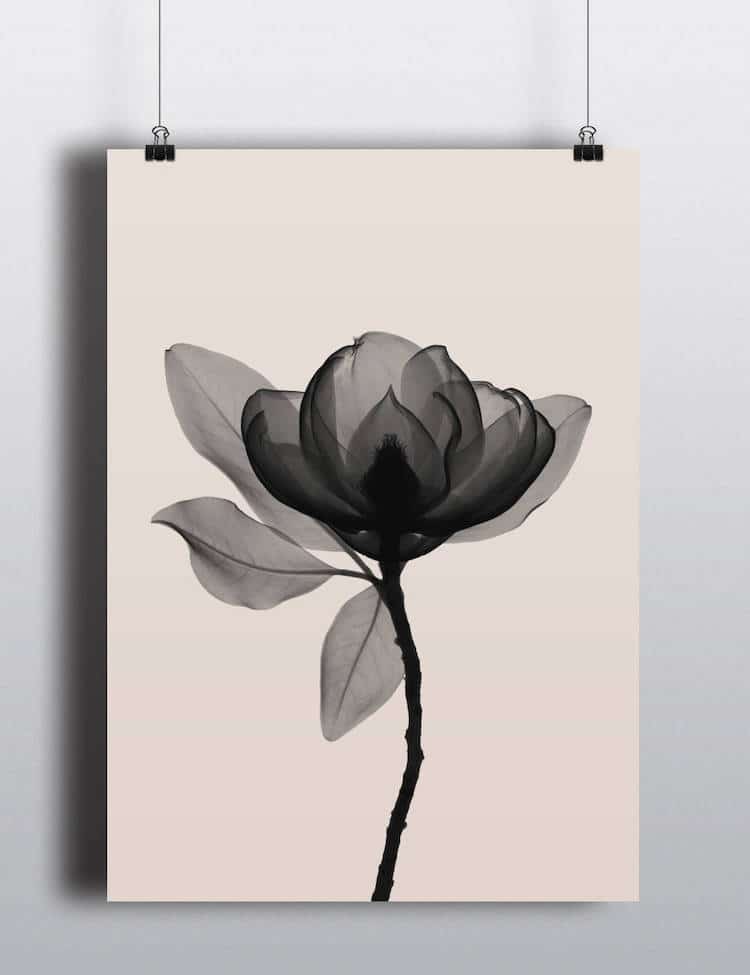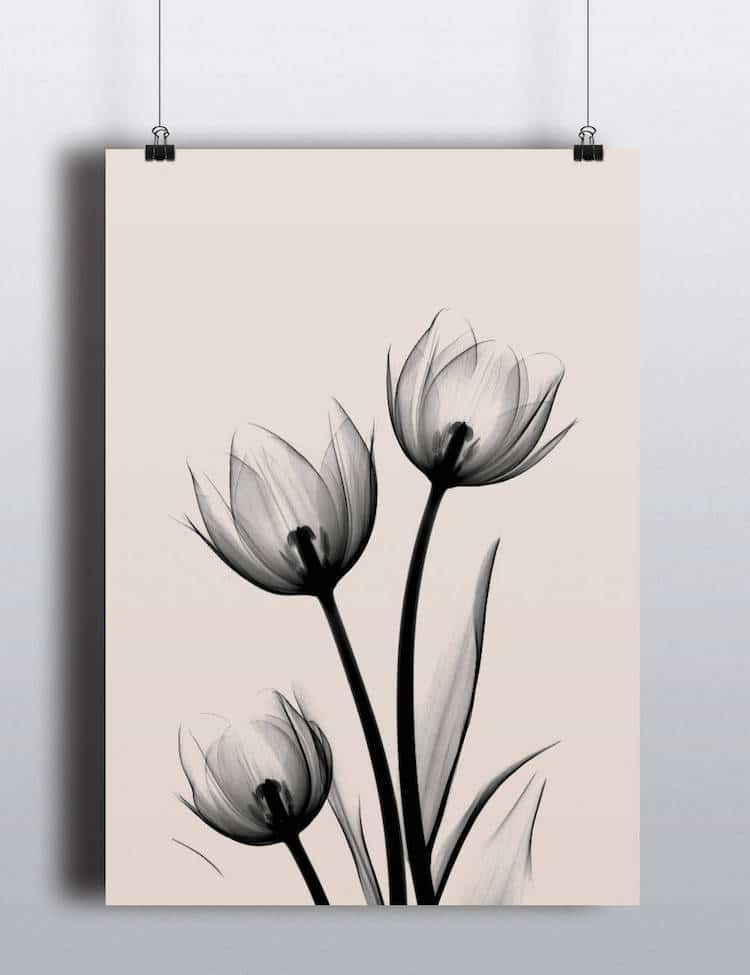 h/t: [Reddit]
This post may contain affiliate links. If you make a purchase, My Modern Met may earn an affiliate commission. Please read our disclosure for more info.
Related Articles:
12 Incredible X-Rays Reveal How Different Pregnant Animals Look
Beautifully Intimate X-Ray Portraits of Different Couples
Radiation Physicist Beautifully Colorizes X-Ray Images of Nature