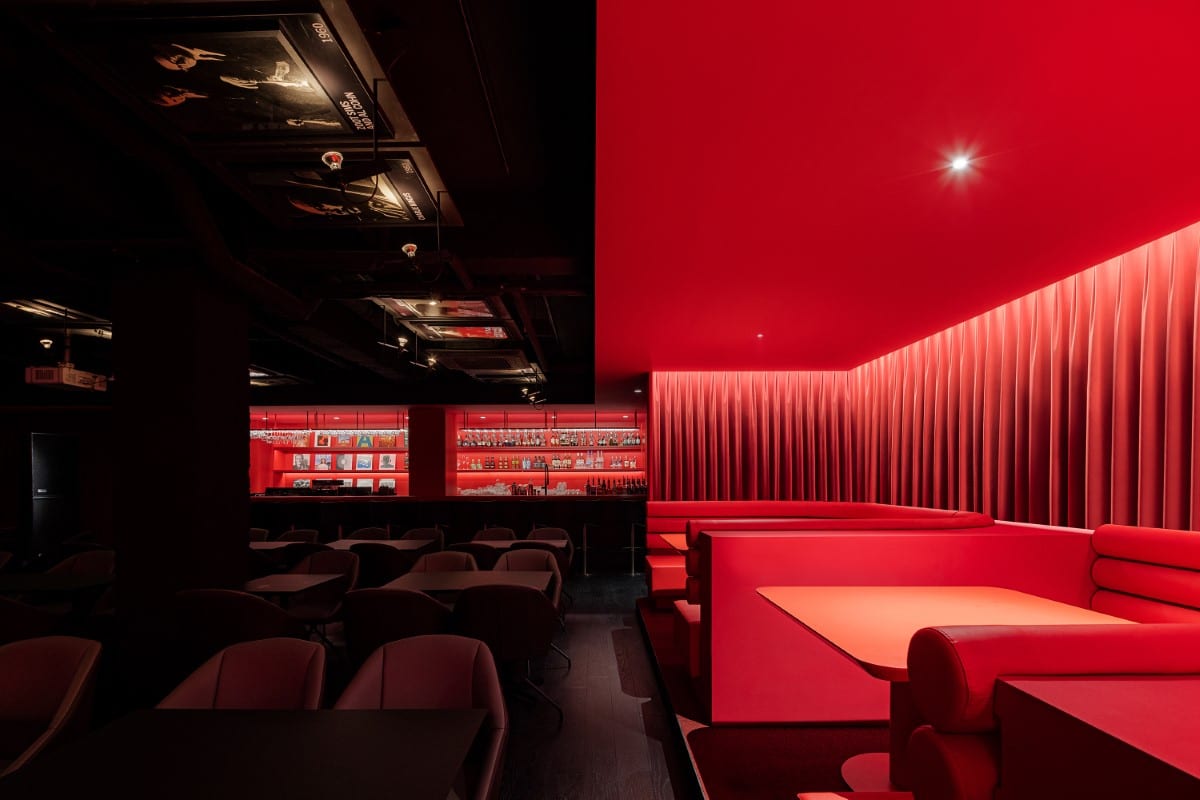 When Seoul's oldest jazz club moved to a new location, the management turned to interior design studio Make Better (mttb) to help them with the transition. All That Jazz opened its doors in 1976, and in its nearly 50 years, has become a focal point of jazz in South Korea, serving as a launching pad for many Korean musicians. Mttb was tasked with creating a mood and bringing a visual to this important cultural center in Seoul.
For the redesign, mmtb had to balance All That Jazz's new brand identity with respect for its past. To do so they used red as an integral color in the design, as the color also flowed through the previous location. Guests are hit with red as soon as they arrive on the second floor of the commercial building where the club is now located. After opening the red door, they are led down a glass-enclosed corridor bathed in red light. In this way, mttb's design immediately immerses visitors and sets them up for the warm, cozy interior they'll discover at the end of the hallway.
By layering the red in the lighting and upholstery, mttb has created an inviting environment away from the outside world. From a functional standpoint, the design firm has created a layout that maximizes the audience experience. Along one wall, a DJ booth to control sound is set up next to the bar area. Booths swathed in red upholstery line the perimeter, while the central area is filled with tables.
To pay homage to the club's past, mttb incorporated black and white images of musicians on the ceiling. As portraits were used to decorate the walls of the original location, this is a fitting touch. The final effect is a sumptuous environment that is striking and moody without distracting from the main star of the club—the music.
When Seoul's oldest jazz club moved location, the managment asked local interior design firm Matter Better (mttb) to design the new space.
The color red is a driving force in the design and starts from the moment guests walk through the door.
A glass-enclosed corridor transitions into the main space and prepares guests to leave the busy city behind.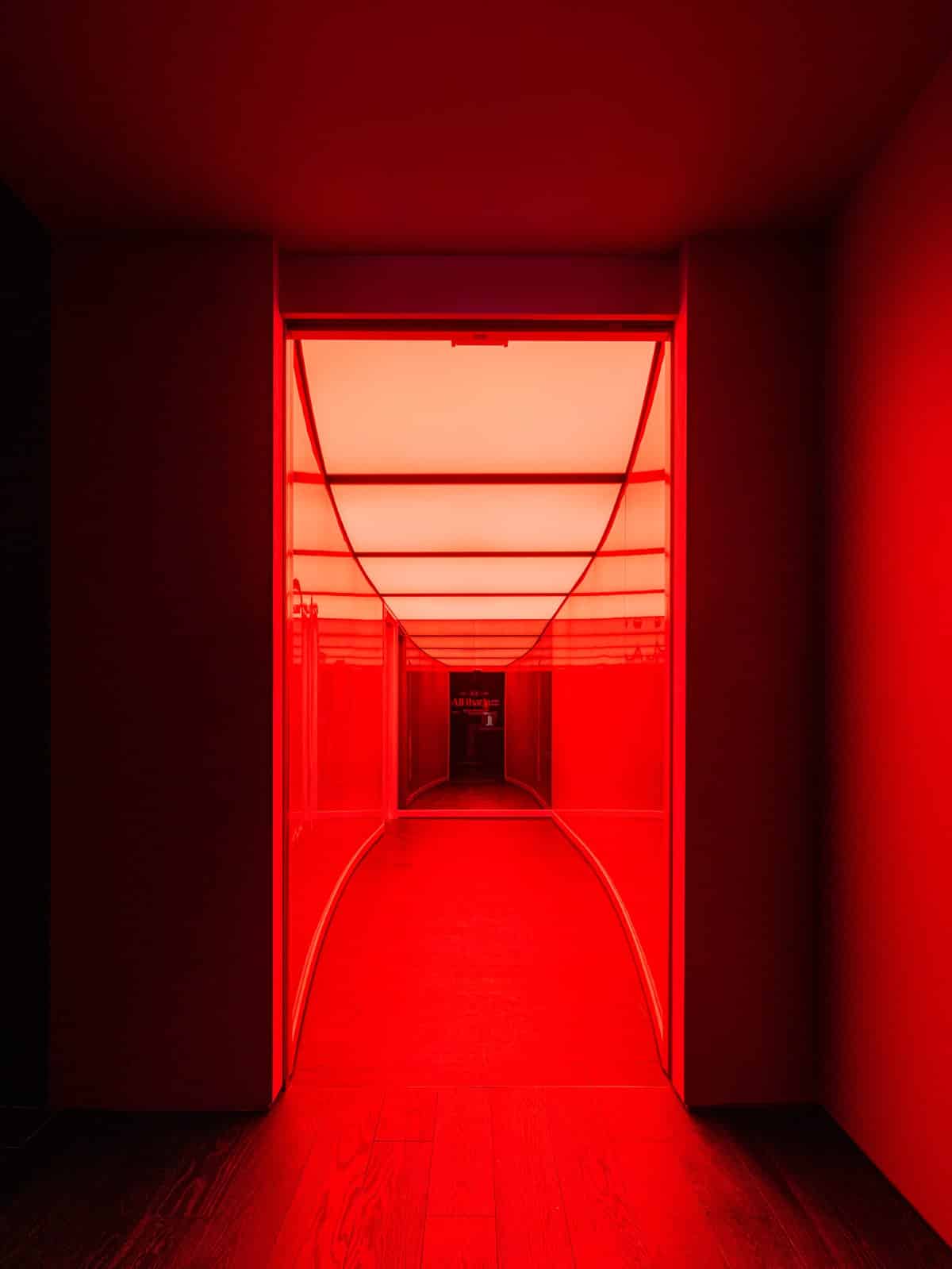 Swathed in layers of red, the interior is a rich and warm environment to experience jazz.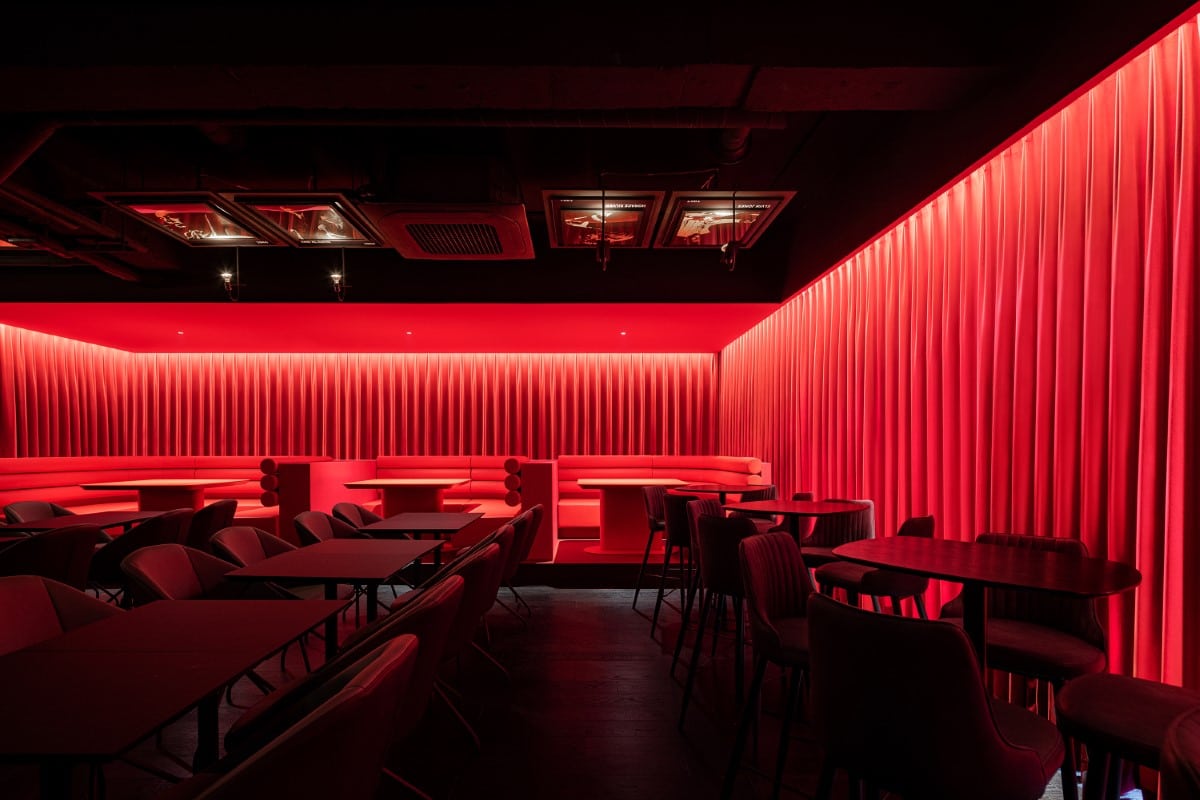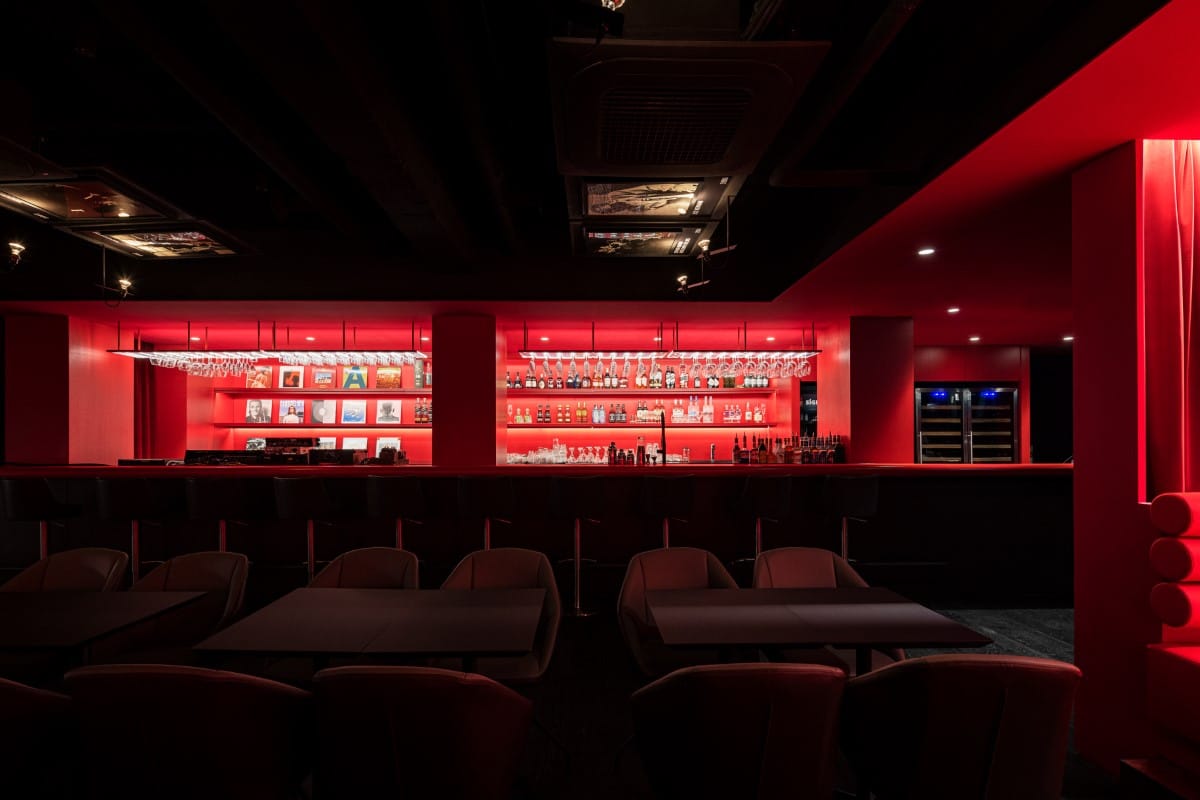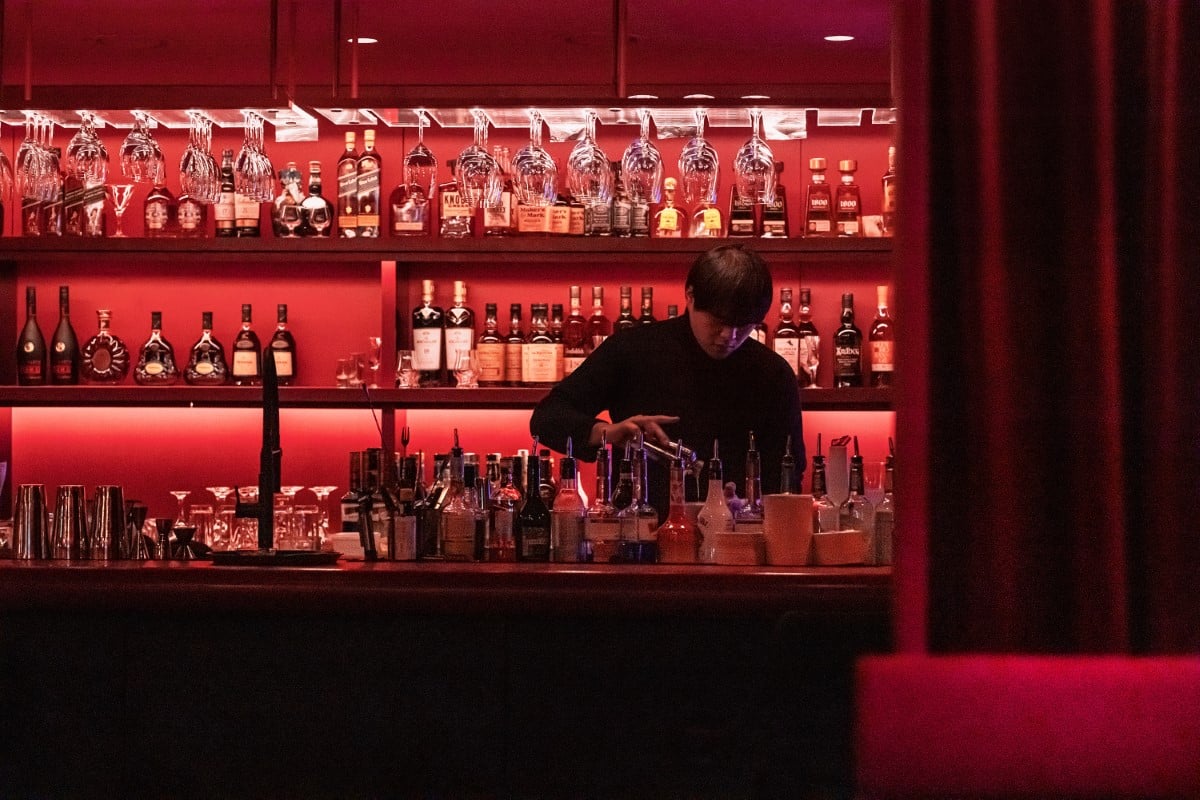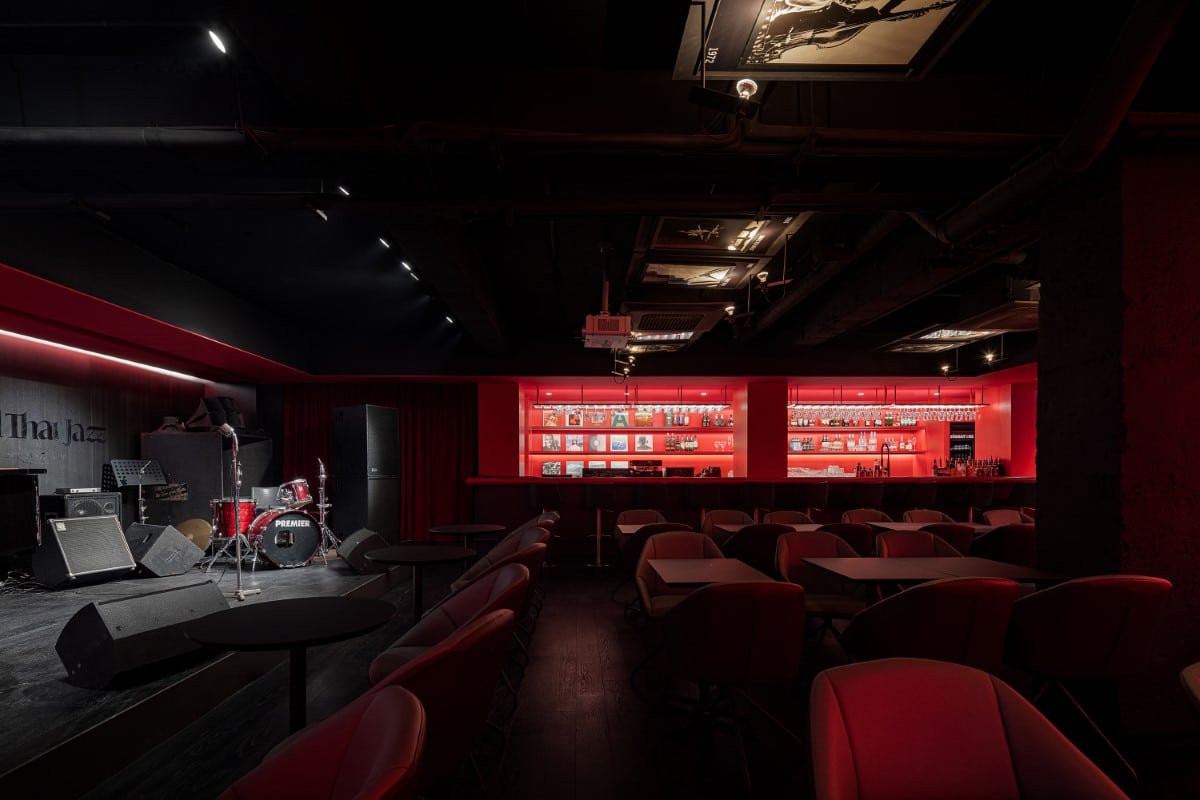 Mttb focused on small details, bringing the history of the club forward into this new era.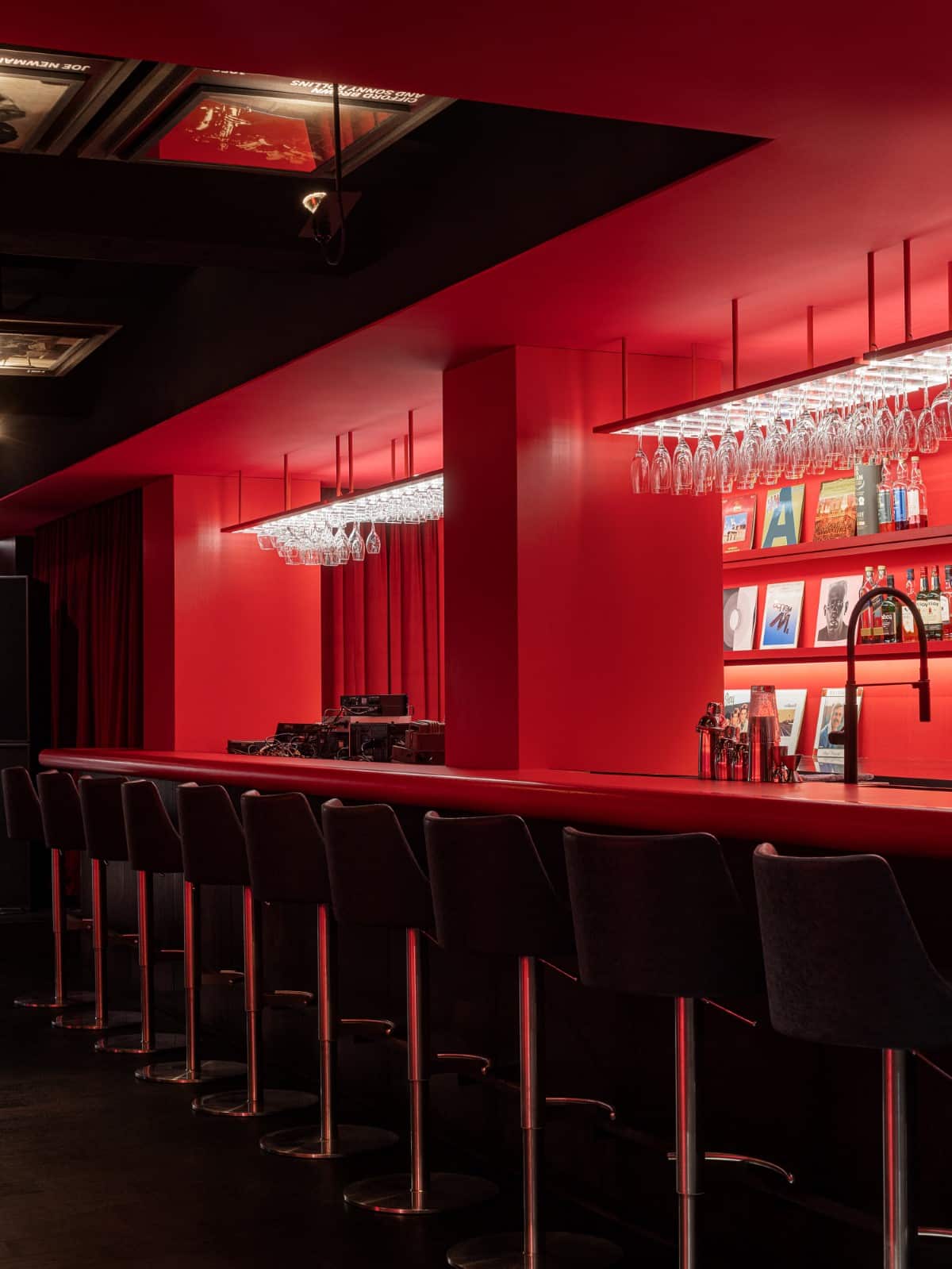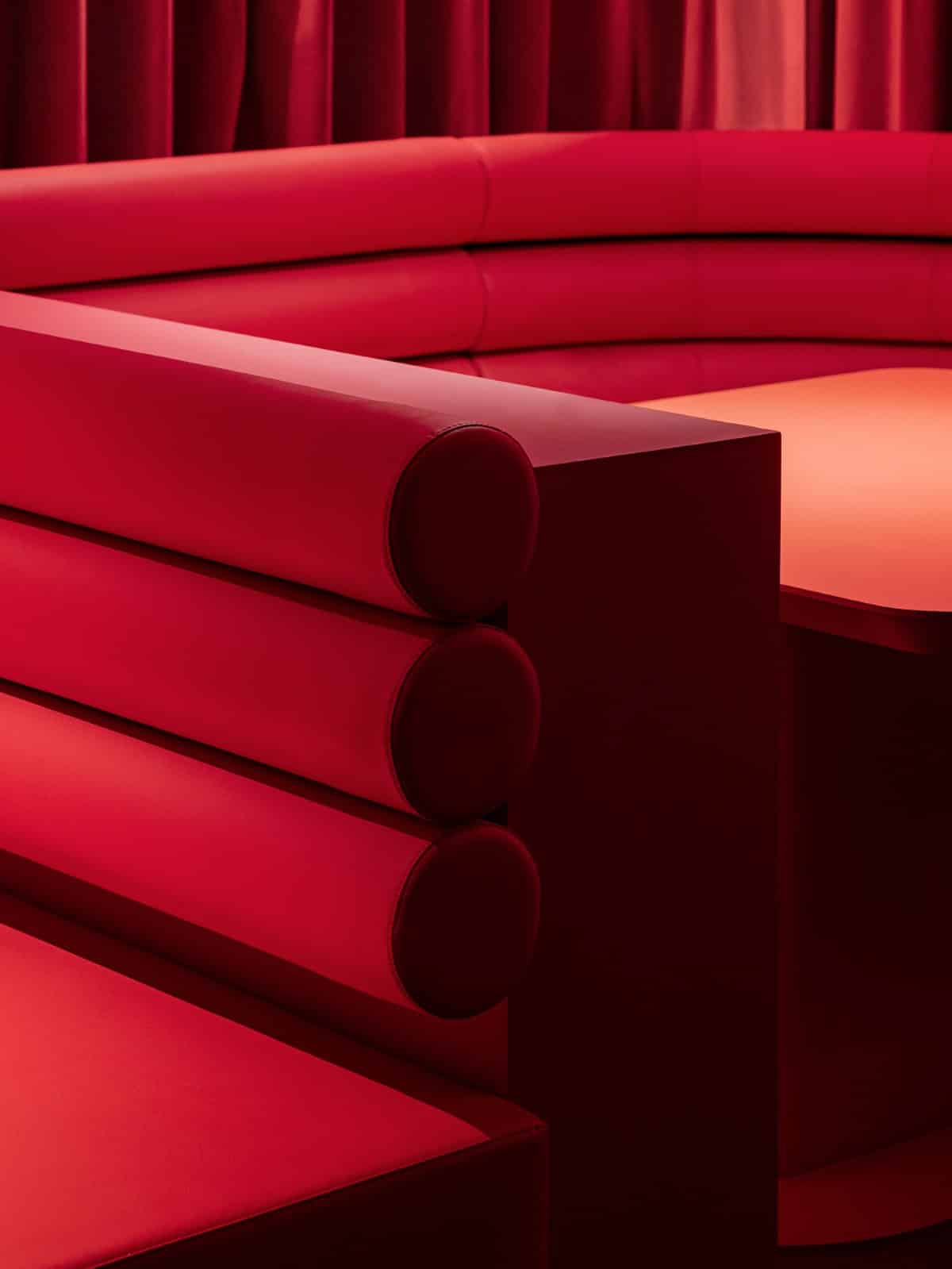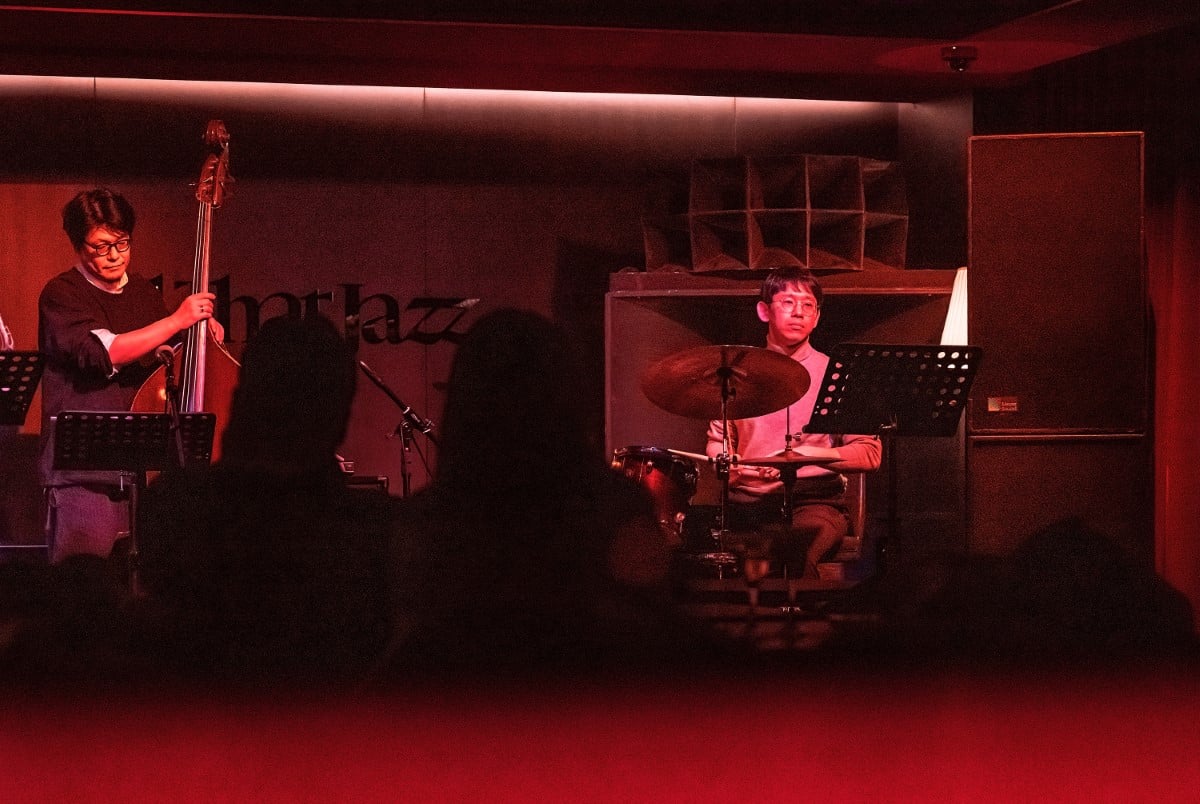 All images via Yongjoon Choi. My Modern Met granted permission to feature photos by mttb.
Related Articles

: