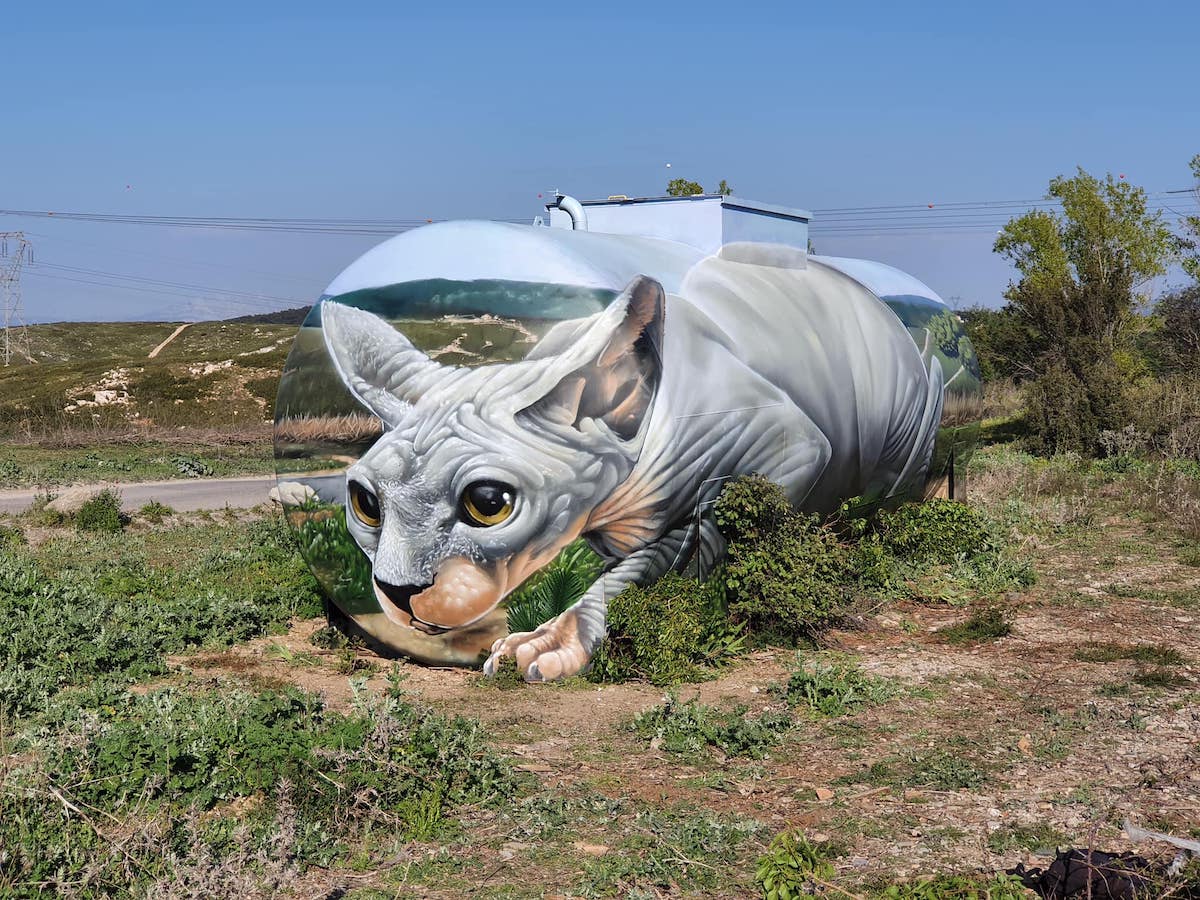 French street artist Braga Last One transformed a mundane gas tank into a visual feast using just spray paint. Hailing from Marseilles, he took advantage of quarantine to paint this lonely tank sitting off a highway just outside of town. Now, a watchful Sphynx cat sits in its place and keeps an eye on the road.
Braga Last One is known for his ability to transform any space he paints, and the gas tank is no exception. By expertly blending the outer edges of the tank into the landscape, he makes them disappear. This allows the Sphynx to look like an oversize cat on the prowl. Hunched over and with one paw outstretched, it's easy to imagine the feline is on the hunt for a mouse or facing off with a dog, as one photo suggests.
So why the Sphynx? The artist's girlfriend actually owns this particular breed, which made for a natural transition when he was looking for something to paint on the tank. The anamorphic piece is truly a sight to behold, though due to the nature of this type of art, the illusion is tied to a particular perspective. In order to take in the full optical effect, the viewer needs to position themselves at a specific point. To perfect the piece, Braga Last One spent a lot of time taking photographs from a particular angle in order to ensure that the final illusion would work.
His dedication paid off, with a spectacular piece that dazzles the eye. The Sphynx is just the latest illusion by Braga Last One, who is known for his skillful use of aerography. From figures that appear to pop out of walls to sneakers set into a "niche," anything is possible when he gets a hold of a spray can.
Braga Last One transformed a mundane gas tank into a Sphynx cat on the prowl using only spray paint.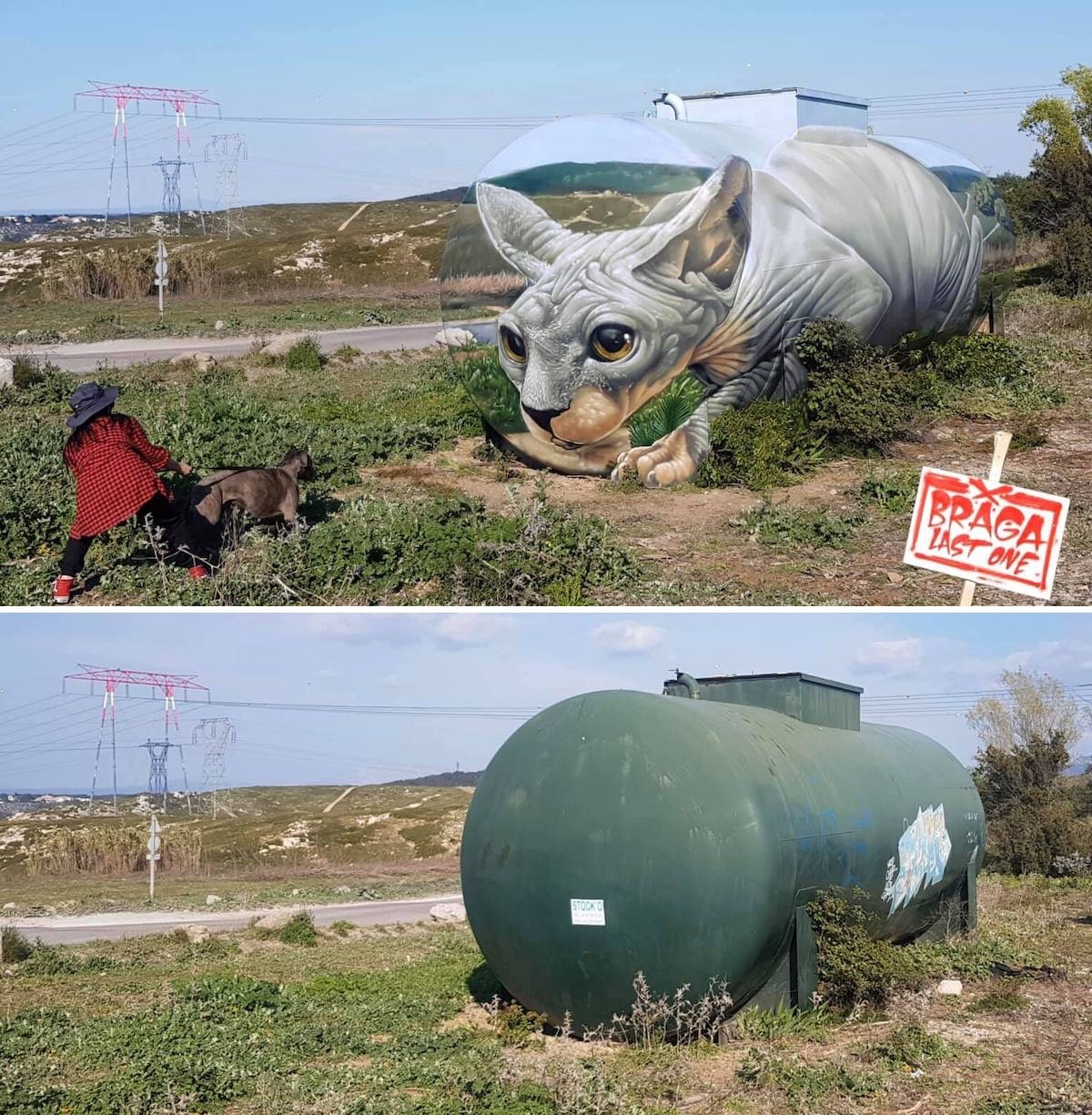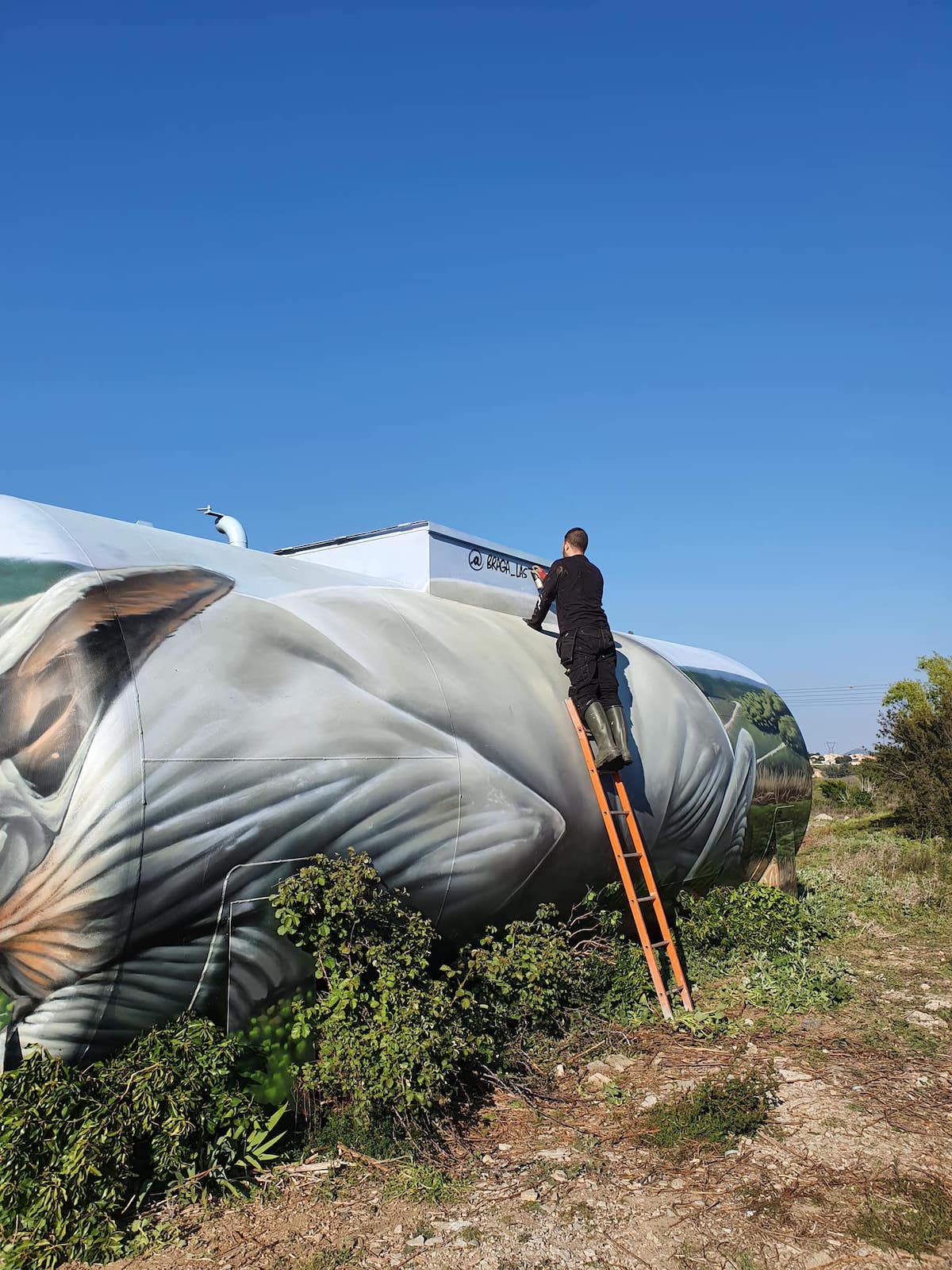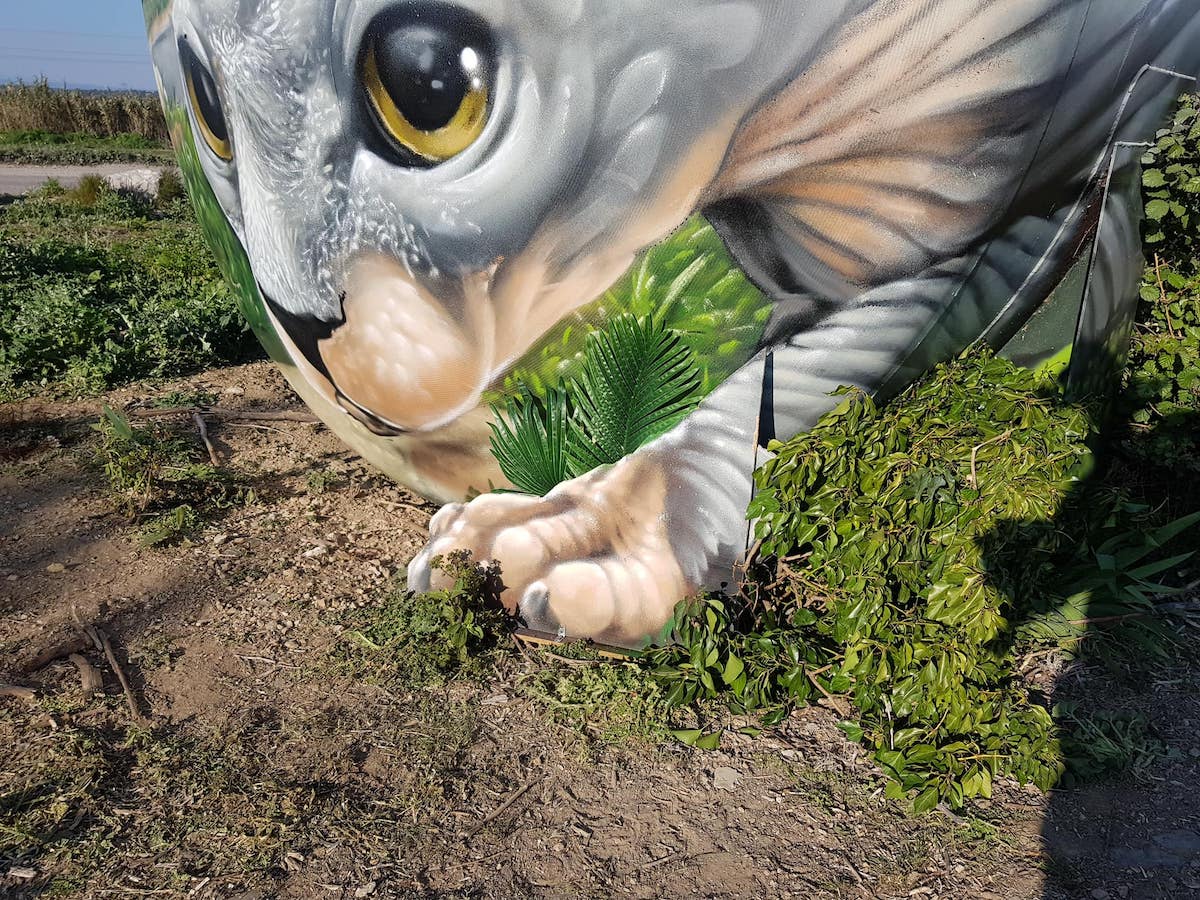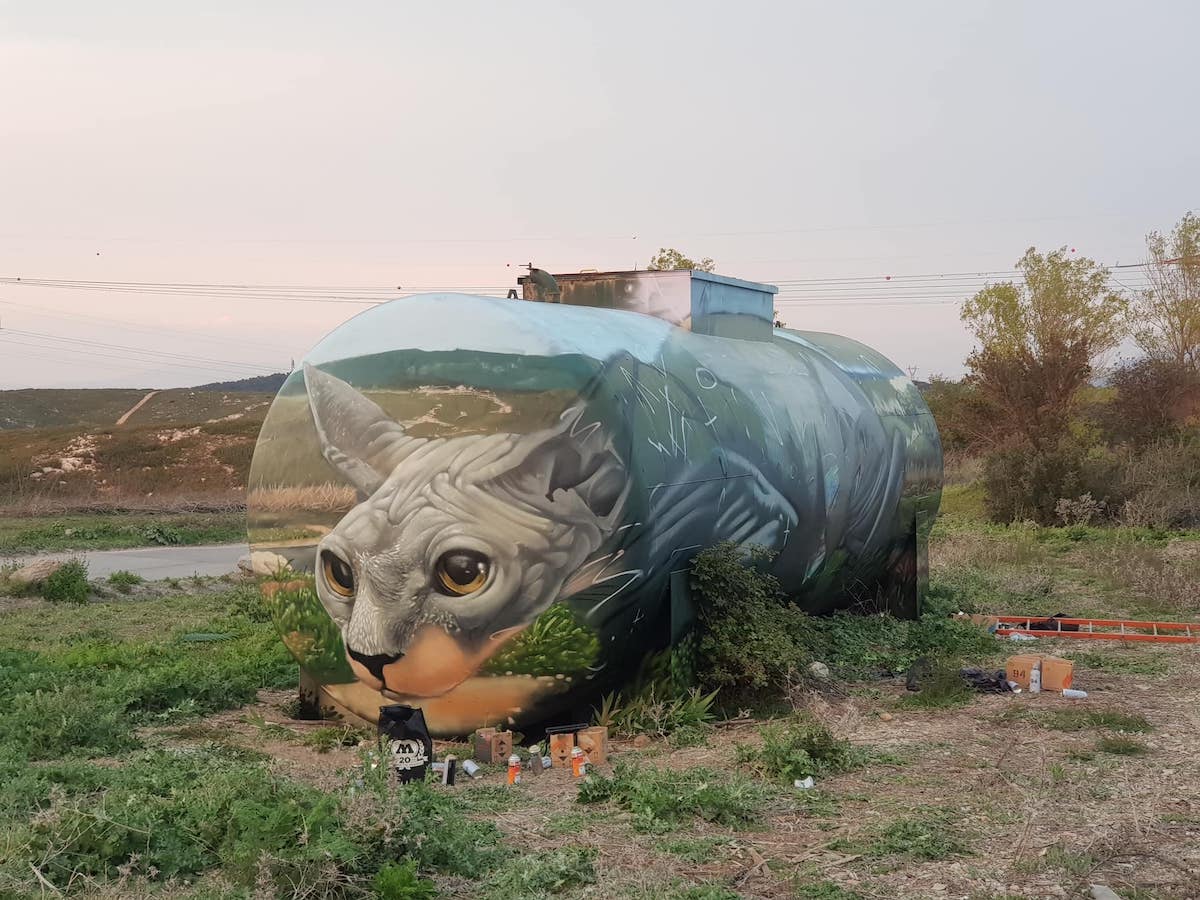 Check out more incredible pieces of illusion art by French street artist Braga Last One.
My Modern Met granted permission to feature photos by Braga Last One.
Related Articles

: