LEGOs don't have an age limit. From kids to adults, we're continually enthralled by the compelling combinations of blocks and Minifigs that creative folks come up with. But if you're not one for designing, Hong Kong-based JEKCA has created LEGO art that will add a quirky touch to your home. They've produced pixel-style sculptures of cats that are available in a variety poses—from walking to stretching. Small in stature, these pieces are perfect for "kidults" that want to have some decorating fun without going overboard.
If you're looking for a specific color of cat, JEKCA probably has it. While they don't offer "breeds" per say, they do feature a myriad of colors and patterns, including calico, tuxedo, and solid "fur." But regardless of what you choose, you'll get the joy of building. Each feline comes as a kit that you put together. But don't worry, these aren't flimsy toys. "These cats are like real sculptures," JEKCA assures, "and will not collapse or break apart."
The LEGO art kits are now available through JEKCA's online shop.
Ever wanted to own LEGO pixel art? Hong Kong-based company JEKCA has created built-it-yourself sculpture kits of fabulous felines.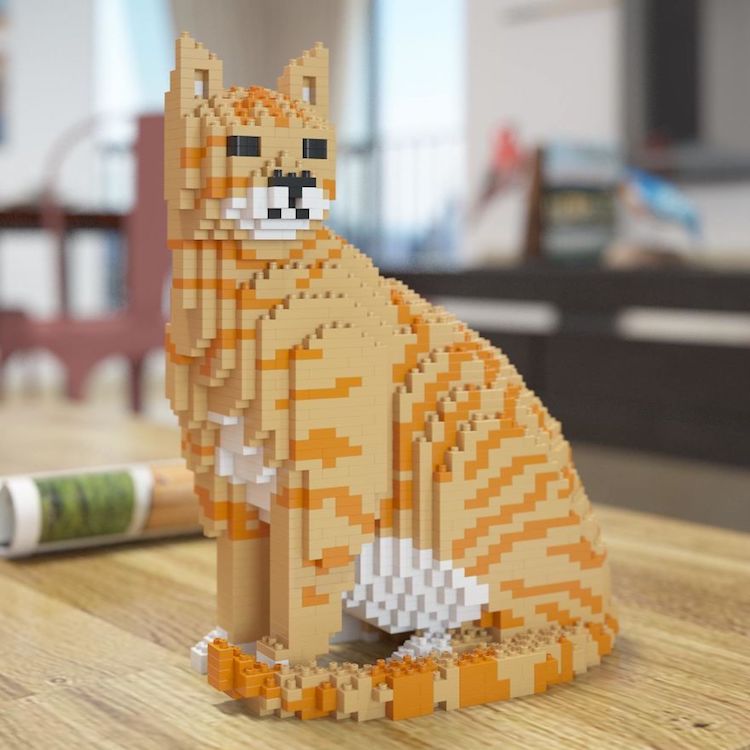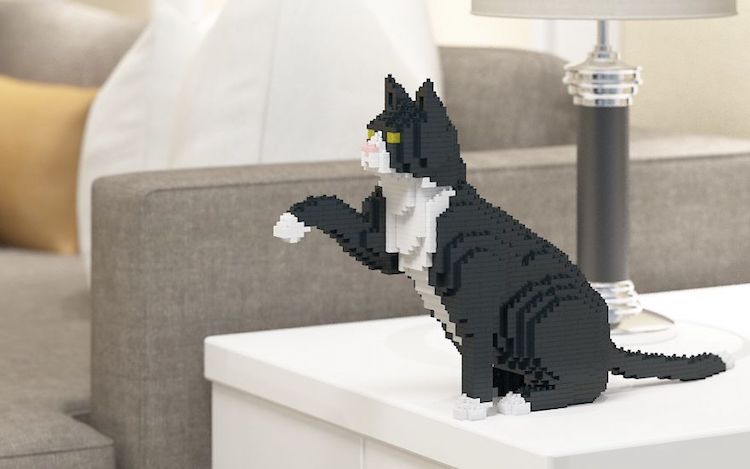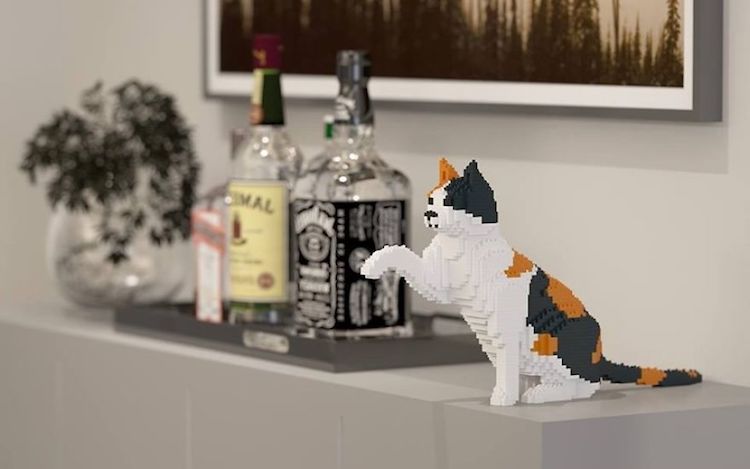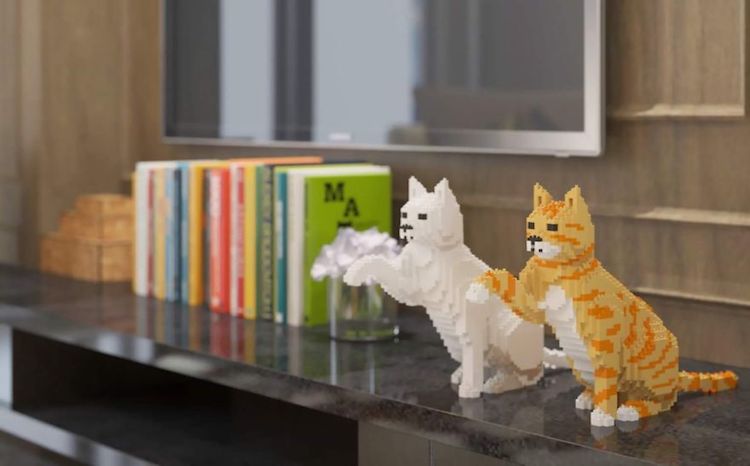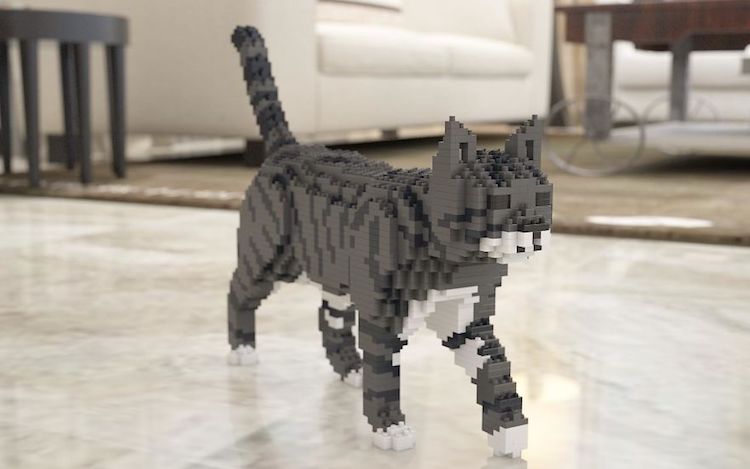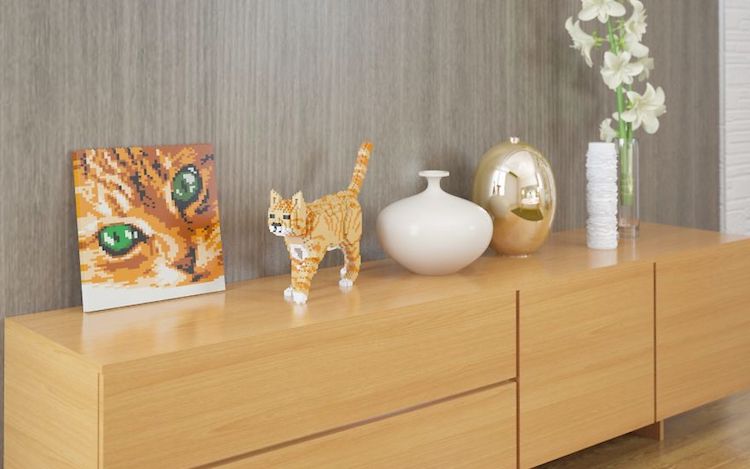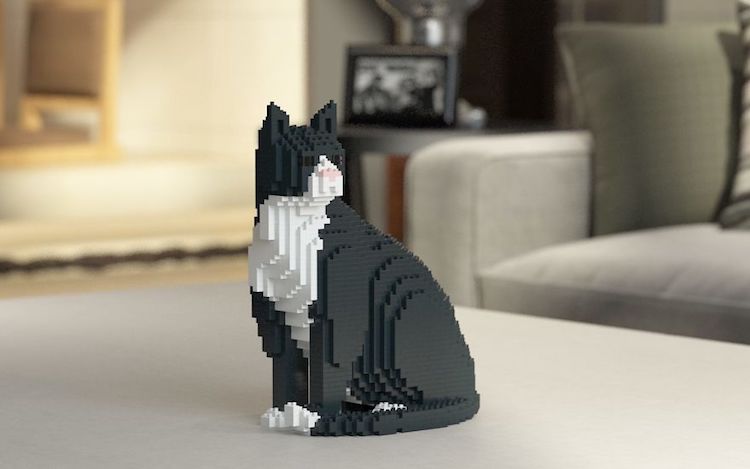 JEKCA: Website | Facebook
h/t: [Bored Panda]
All images via JEKCA.
Related Articles:
Flexible LEGO Tape Allows You to Build Anywhere, Even Upside Down
Star Wars Fan Spends a Year to Intricately Replicate the Millennium Falcon with 7,500 LEGO Blocks
Meticulously Constructed Wildlife Sculptures Made Entirely Out of LEGOs
Artist Playfully Reimagines Classic Art Paintings as LEGO People
Build the Life-Sized Object of Your Dreams with Giant LEGO Bricks for Adults